The Countdown to WWDC 2023: Key Expectations and Highlights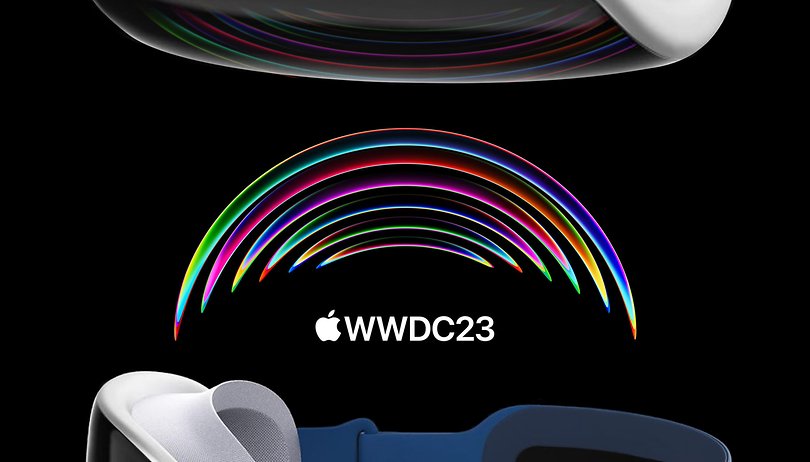 The annual Worldwide Developers Conference (WWDC) is fast approaching, with the event scheduled for June 5th through the 9th. Announced back in March, this year's conference promises to be an exciting one. As the cherry on top, we expect to finally see Apple's VR goggles being released this time. Keep reading and get to know more about what to look forward to at the WWDC 2023 keynote.
I won't assume that you already know everything about WWDC, so let's start by clarifying what it is. WWDC stands for Worldwide Developers Conference, an annual event hosted by Apple. The conference targets software developers who create apps and other products for Apple's platforms, including iOS, iPadOS, macOS, watchOS, and tvOS.
The event serves as an ideal opportunity for developers to learn about the latest advancements in Apple's ecosystem, attend workshops and sessions, and interact with Apple engineers for guidance on building better apps and experiences for Apple devices. Google and Samsung host similar events each year.
The conference also features a keynote presentation where Apple executives unveil new products, updates, and services. The WWDC keynote is closely followed by both developers and consumers, as it often offers a glimpse into the direction Apple is taking with its platforms and technologies.
As usual, we don't have a detailed agenda for the WWDC keynote. However, based on historical trends and Apple's typical areas of focus, we can speculate on some possible announcements and updates for WWDC 2023. I will list a few possibilities based on industry rumors.
WWDC 2023: What to look forward to
Augmented Reality (AR) and Virtual Reality (VR)
Me: Could you please create an image for my article on WWDC 2023, incorporating references to Apple's mixed reality goggles?

NextPit's photo and video editor: Oh, are they going to present the VR glasses this time? 😲 I think I've heard this rumor for every event since I started working at NextPit.
Yes, Apple's mixed reality goggles have become almost a joke among tech enthusiasts. Rumors about Apple's investment in AR and VR glasses date back to 2019—more on that can be read in an article I wrote last year—but until now, we haven't seen much on that front. However, 2023 is shaping up to be the year we will finally see that dream come true. So, we expect to see the introduction of the Apple AR/VR headset.
So far, we know that the headsets may be called Reality One and Reality Pro. As the names suggest, the first one is supposed to be a more simple and accessible gadget, while the second one is a more robust and expensive device.
The device is said to feature a lightweight, comfortable design, complete with a mesh face cover and an option for prescription lenses. It is expected to boast 4K micro-OLED displays and be powered by Apple's advanced silicon chips, the same ones used in Mac computers.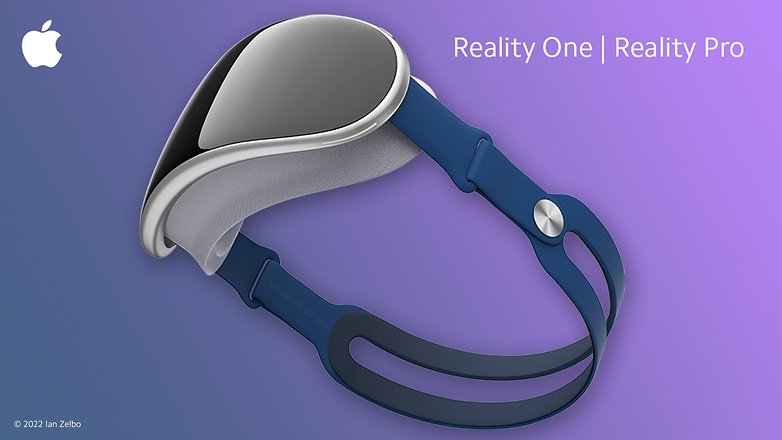 We also expect to see more information on the rumored xrOS software, which includes its own App Store, a unique FaceTime experience, and the ability to run iPhone and iPad apps. Instead of using a physical controller, the device will employ gesture-based control methods. It's also reported that it will count with a dozen cameras that will enable facial expression reading, body movement detection, and map the surrounding environment.
iOS 17 and iPadOS 17 Updates
Now, on a more solid footing, Apple is expected to announce the beta version of iOS 17 and iPadOS 17, which will bring new features, enhancements, and improvements to iPhones and iPads. In our iOS 17 preview guide, we listed some of the main features already rumored, as well as some of our expectations for the new operating system.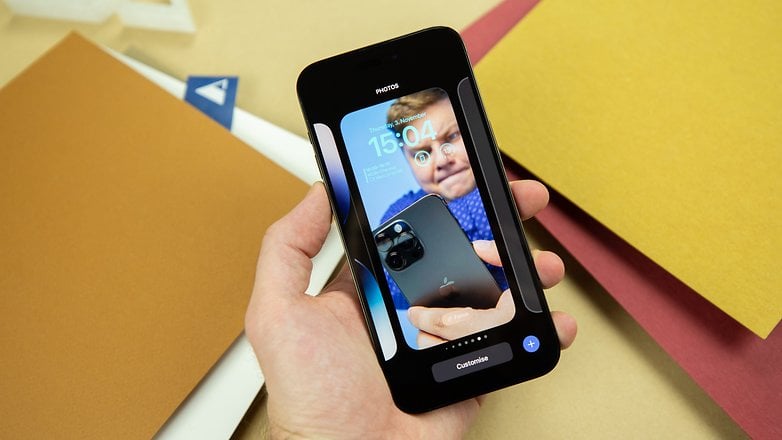 The highlights of iOS 17 revolve around an updated Control Center design, the option to use alternative app stores for downloading apps, and a revamp of the Messages app. The iPadOS 17 should follow the changes we will see on the iPhone software, with a possible focus on Health, according to Apple insiders.
watchOS 10 and tvOS Updates
We also expect to see announcements related to updates for watchOS and tvOS, bringing new features, performance improvements, and bug fixes. However, there isn't much information on these topics, only a few thin rumors. According to Mark Gurman, Bloomberg's Apple expert, there are reasons to believe we will see significant improvements in watchOS this year.
Unfortunately, Gurman didn't provide details on what the "extensive upgrade" will entail. So, consider this as just a drop in the ocean. If you are keen to know more about the upcoming watch software, take a look at our watchOS 10 rumor hub.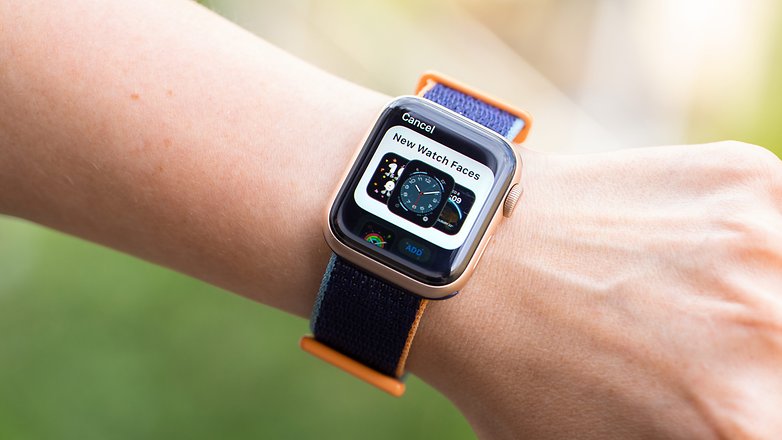 Other announcements
macOS Updates: Apple typically announces the latest version of macOS during WWDC. We can expect new features, enhancements, and improvements for Mac computers, including better integration with other Apple devices and services.
New Hardware Announcements: Although WWDC is primarily a software-focused event, Apple occasionally unveils new hardware products. Apple is reportedly planning to introduce an updated Mac Pro with an Apple Silicon chip at WWDC. Additionally, Bloomberg's Mark Gurman suggests that Apple will unveil new MacBooks at the event, including a larger 15-inch MacBook Air, an updated 13-inch MacBook Air, and a new 13-inch MacBook Pro.
Apple Services: Apple may announce new services or updates to existing ones, such as Apple Music, Apple TV+, iCloud, CarPlay, and more.
How to register for WWDC 2023
WWDC is free for all developers. Apple also provides access to engineers and tools for developers to use during the sessions or after the event. Be sure to check Apple's official website and announcements for the most accurate and up-to-date information. Here are the general steps to register for WWDC:
Visit the official Apple Developer website (https://developer.apple.com/wwdc/).
Sign in with your Apple ID. If you don't have one, you'll need to create an Apple ID and enroll in the Apple Developer Program. Note that the Developer Program has an annual membership fee.
Once the registration period is open, you'll find information on the WWDC 2023 registration process on the website. Typically, there will be a Register button or a link to follow.
Complete the registration form with the required information, such as your name, contact details, and payment information.
Review the terms and conditions, then submit your registration.
After submitting your registration, you should receive a confirmation email with further details about the event.
Please note that the registration window for the in-person event at WWDC 2023 closed on April 4.
How to watch WWDC 2023
If you are not a developer and want to watch the WWDC 2023 keynote, there are plenty of ways to do so, and it's free. You can access Apple's events website, where Apple typically streams the keynote live. Just visit the website on the day of the event and look for the WWDC 2023 keynote stream link.
The event will also be available via the Apple TV App, YouTube, and Apple Developer website or app. While we all wait for the 2023 keynote, I would like to share last year's main presentation with you. Enjoy it!
There's a whole host of intriguing possibilities lined up for June 5th, and we can't wait to see what unfolds. What are you most excited about? We're eager to bring you all the latest announcements and updates from the keynote presentation, so be sure to stay tuned for thorough coverage and insightful analysis.
---
Article updated on May 9 to include a link to a more comprehensive story exploring the potential changes in watchOS 10.