VIDEO: Install Windows Metro UI Theme On Your Android Tablet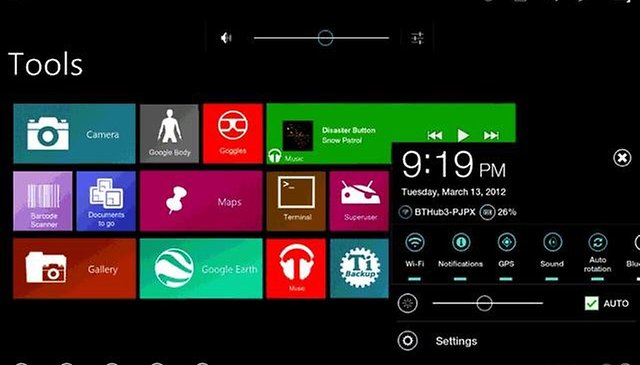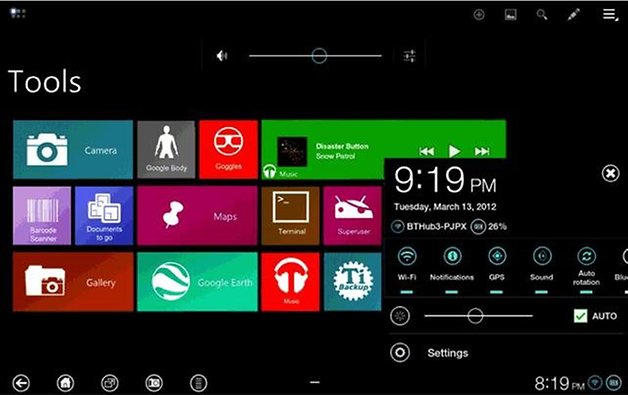 NEXTPITTV
I have seen quite a few Windows Metro UI themes for Android devices, and while many of them work pretty well, I have yet to see one that emulates the mobile Windows operating system as well as this one does. XDA Member BroBot175 is known for creating some nice themes for tablets, but I think he's really outdone himself with his Metro UI theme. This isn't just a good theme, but a VERY good theme that really gives you the feel that Metro is running on your tablet. Now I know there will probably be many of you thinking "WTF!? Metro UI isn't Android! You suck!", but I encourage anyone who DOES like the UI (I personally like it), to have a look at the video below to see it in action. If you DO like it and happen to have a rooted device (required), you'll also be pleased to know that you can install it on your tablet (supported tablets list below) right NOW.
First off, the eye candy. Take a look at this short 1 minute video to see the theme in action:
Pretty cool right? The great thing is that the theme is constantly be supported and updated, and BroBot175 is very good about answering questions on his themes. The theme can currently be installed on the following devices:
Samsung Galaxy Tab 10.1
Asus EEE Pad Transformer
Acer Iconia Tab a500
Kindle Fire
TouchPad
If you would like to request a compatible theme for an additional device, you can always reach the dev via XDA Developers or on Twitter. The theme works on both Honeycomb and Ice Cream Sandwich, and a link to the developers website with all the information you need on installing it can be found here. He also has some additional very nice themes that you should check out. As there are mutliple devices the theme can be installed on, I won't post here how to install (pretty easy process) the theme. If you are interested though, all the instructions are very clearly laid out for each device (device list can be found here).
All I can say is well done BroBot175! Such great themes just make it more and more evident of how powerful a platform Android really is, and shows us even more possibilites of what Android is capable of.