Why Less is More: The Minimalist Tech with Maximal Impact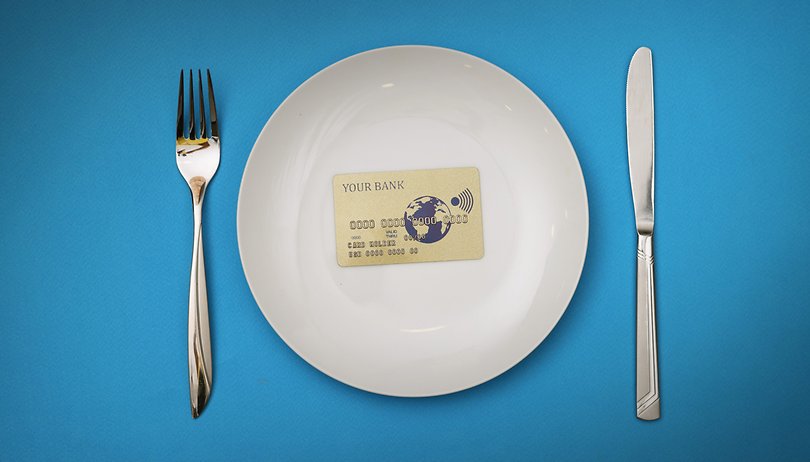 Have you ever had the feeling that you've been engaging in behaviors driven largely by inertia? As someone who has covered a dozen tech summits, I've always been searching for primary consumer interests such as smartphones. However, something changed this year at IFA 2023. The reason is straightforward: We are ingesting the equivalent of a credit card's worth of plastic every week... And there's a real way out of it!
First, I don't want to convince you of anything, but I do hope you'll read this article from start to finish. I consider myself privileged to live in a city with a strong recycling program. And even though progress in reducing the number of cars is (still) slow, the city offers extensive bike lanes and a good public transportation system. I live in Berlin, where one of the well-known technology summits has just happened.
The buzz in the halls of IFA 2023 is that this year's electronics fair was somewhat boring. I partially disagree. While we saw some cringe-worthy trends and increasingly expensive products, sustainability is also making its presence felt. We even had a "sustainability village"—whatever that means.
The thing is, we've been seeing strong investment in areas like energy. Here at nextpit, we've been working closely with power stations and solar panel manufacturers to build content around the Energy topic since last year. Even though the market is evolving rapidly, product terminology remains confusing and requires significant effort to provide a clear overview of the capabilities these devices offer.
In other words, the increasing focus on topics such as renewable energy and eco-friendly products is not surprising, but it does represent a notable shift for events like IFA, for websites like nextpit, and for journalists like me.
Time for a serious discussion on plastic waste and technology's role
I've been reviewing smartphones for quite some time. I recall when companies like Samsung began discussing the use of recycled materials in their packaging. Likewise, I also remember when using recycled materials in smartphones became a trend. Additionally, I recall the launch of the iPhone 12, which came without the headphones and a power adapter. Initially, other manufacturers mocked Apple, only to later adopt the same approach.
Even though the environmental impact of removing chargers from the box is still a subject of debate—and we lack comprehensive data on the topic—I can see big tech companies like Apple and Samsung moving toward a less greenwashing-centric discourse. I feel that we have moved to a new era in tech, where simplicity meets high-impact benefits.
As mentioned above, I'm not here to convince you of anything; I'm here to present you with some facts. Statista's data indicates that approximately 390.7 million metric tons of plastic were produced globally in 2021. And, according to a 2017 study published in Science Advances, only about 9% of all the plastic ever produced worldwide has been recycled.
Plastics are everywhere—even inside you right now. The latest research shows that plastic has already made its way through our bodies in the form of microplastics. And according to a report by the International Union for Conservation of Nature, synthetic fabrics are the largest source of primary floating microplastics in oceans worldwide, accounting for 35% of the total.
This makes microfiber shedding one of today's most significant threats to both marine and human health.
Technology might not save us, but it can help us rethink experiences
Last Thursday, Samsung announced its new line of washing machines coming in 2024. These machines are touted to be 40% more energy-efficient than existing top models. The company says this is part of their eco-friendly initiative. The machines use AI to manage power and show the user's carbon footprint in a smartphone app.
The aim is to dodge peak energy costs while doing laundry. This information is sent directly to your smartphone, raising awareness of behaviors that usually go unnoticed.
Personally, I see Samsung moving in the right direction with their new washing machine's hardware and software. However, what truly made a great impact on me was the machine's awareness of the microplastic issue that occurs during laundry.
As previously stated, synthetic textiles contribute most to the global presence of primary floating microplastics in our oceans. This makes the shedding of microfibers a critical concern for the health of humans.
The point is that most of our daily clothing consists of synthetic or plastic-based fibers, like polyester. During laundry, the machine's drum movement causes these fibers to detach from the clothes. They then get carried away with the wastewater, eventually reaching the ocean.
OceanWise, a worldwide advocate for ocean conservation and a Samsung partner, calculates that approximately 900 tons of fibers end up in North American oceans annually—equivalent to the weight of 10 blue whales. Alarmingly, scientists have found these microfibers not just in aquatic life, but also in our food, drinking water, and even within our bodies.
Samsung's ecological energy mode offers a cold and gentle washing cycle that is designed to cut shedding rates by up to 54%, effectively halving our microfiber environmental impact with just a simple setting change.
Yet, an even more effective solution exists: microfiber filters for washing machines. According to Samsung's studies, these can capture up to 98% of shed microfibers. The company presented its own solution during IFA and the device is set to be available in 2024.
The washing machine microplastic filtering (r)evolution
Although Samsung is a big name in home appliance products, it also has a well-known history of complicating things by making them unnecessarily complicated and, as a consequence, expensive. So, I believe the future of microplastic filters for washing machines will be shaped by small and innovative microplastic filtration startups. And I had the chance to get to know two of them at IFA: Cleanr and Matter.
The driving force behind both companies is more or less the same:
Washing machines are the largest source of microplastics in the environment.
Starting January 1, 2025, France and the UK will require new washing machines to have microplastic filters, and regions in North America, including states like California, Illinois, New Jersey, and Oregon, as well as Ontario in Canada, are considering similar legislation that could take effect the same year.
Although individuals can order the filter, this technology is primarily targeted at washing machine manufacturers.
The Cleanr solution is "inspired by nature," according to Max Pennington, CEO and one of the co-founders of Cleanr. "The way fish filter water is actually the basis for our core technology. This is the first fully static solution that meets the French regulatory requirements."
How does the filter work? It comes with two hoses on the back that connect to the existing input and output water lines of your washing machine. Simply plug in your washing machine to these hoses; a new hose for this purpose is included in the box. The idea is to position the filter above your actual washing machine.
Once installed, the washing machine is equipped to filter out microplastics larger than 50 microns. Your only responsibility is to remove the canister once a week. You then have the option to either recycle its contents or dispose of them in the waste system.
The Matter solution for microplastic filtration is called Gulp, currently available through a Kickstarter crowdfunding campaign. While similar to the filter described above, Gulp distinguishes itself by not requiring disposable filters.
In a conversation with Scott Voisey, Product Manager at Matter, he explained that the company's aim is always to minimize additional waste. This is the reason why a small shovel is provided to remove microplastics and other waste materials from the washing cycle. Although it might sound unappealing to some, I personally prefer this approach.
As the largest source of primary floating microplastics in oceans worldwide, synthetic fabric microfibers in wastewater pose a recognizable risk to both the environment and human health. We encounter these microfibers daily through eating, drinking, and breathing. Regulatory bodies are advancing legislation, making it likely that your next washing machine will require a filter.
The Matter and Cleanr microplastic filters are set to be available on the market in the first half of 2024. The prices are not yet set, as a number of variables still need to be confirmed, such as design, distribution, and commercial partnerships. However, for now, both companies are projecting prices of $100 to $150 apiece.
Conclusion
At the very beginning of this editorial, I mentioned a fundamental principle of classical mechanics described by Isaac Newton's First Law of Motion. According to the principle of inertia, an object at rest will stay at rest, and an object in motion will stay in motion unless acted upon by an external force.
At IFA this year, I decided to step out of the smartphone and wearable bubble, bringing you information on something I wouldn't have covered in the past.
While I've always known that the plastic issue was a "thing", it's only now that I've started a conversation on the role of technology in creating simple solutions for very complex problems. We are ingesting the equivalent of a credit card's worth of plastic every week—being exposed to this at IFA has been the external force challenging my complacent opinions about technology's role in all of this.
So here I am, breaking my inertia and not complaining about the lack of new and exciting smartphones at another tech summit. Here I am to tell you more about how some innovative companies are tackling the microplastic issue.
Maybe most of us will not buy a new washing machine with microplastic filters in the next two, five, or ten years. However, I believe this is one of the simplest ways technology can make a real impact on the lives of future generations. I seriously hope I'm right.