Why Google's Allo messaging app is a big deal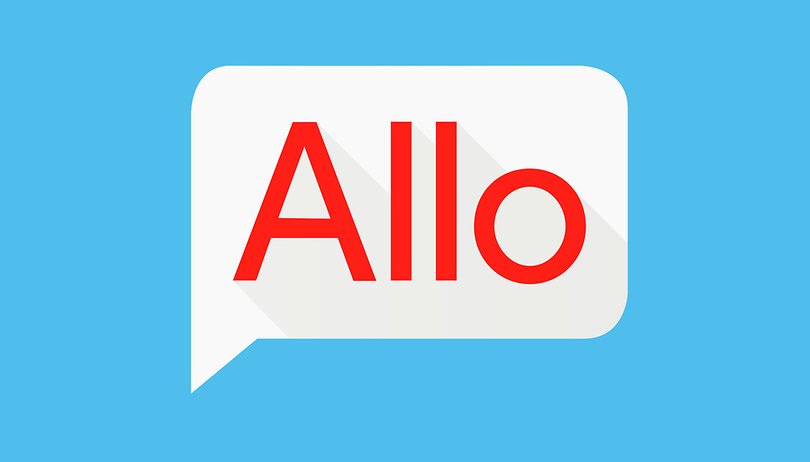 The next big thing at Google is a little messaging app called Allo. The app was presented during yesterday's Google I/O keynote, with the most interesting feature being a chatbot that is embedded directly into chats to provide the power of Google search in a casual and conversational way.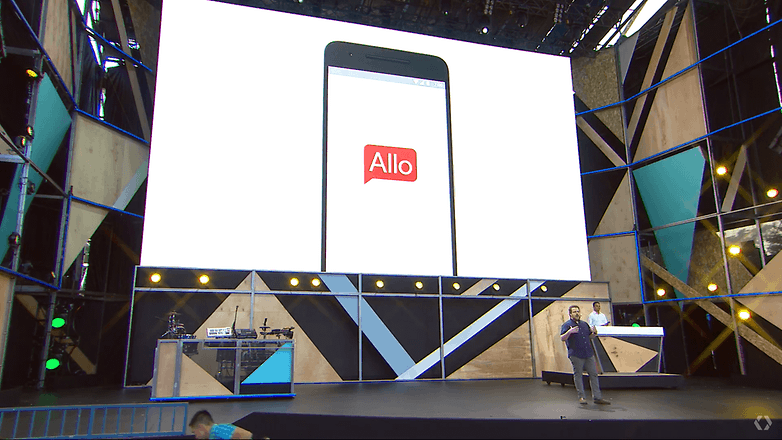 What is Allo all about?
Allo is essentially a straightforward text messaging platform that connects with your phone number, just as WhatsApp or Google Messenger does. This means that it runs independently of your Google account and will be multi-platform (read: it'll run on Android and iOS). You can send messages, images and emoji, plus create chat groups just as you would with a platform like WhatsApp.
At a basic level, there's nothing groundbreaking going on with Allo. It's a messaging app. But where it gets interesting is the addition of a chatbot, which you can summon with a message to @Google from within a one-to-one or group chat. Up pops the bot and you can begin to ask questions.
At a basic level, there's nothing groundbreaking in Allo
I'm still yet to perform an in-depth review of Allo, but what I've seen so far looks promising. Just as with the new Gboard app for iOS puts Google search right inside the iPhone's keyboard, Allo will allow us to ask Google questions and then ask more questions based on the answers we get, all within our personal context. That's the idea, anyway.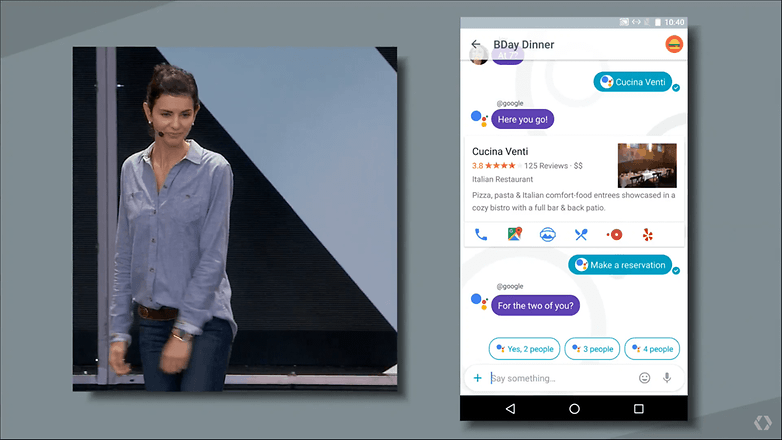 Why chatbots, why now?
Google is hedging a bet that its assistive technology, machine learning and AI prowess will be enough to outmuscle competitors (such as Facebook) in the messaging-as-a-platform space. The issue for Google is that if competitors' platforms provide the answers we need without ever needing to leave Facebook Messenger, WhatsApp or Telegram, then we'd be less reliant on Google search.
With Allo, and also products like Google Home, Google is making a clear push to inject the power of search, its AI tech and also the voice recognition capabilities we've become accustomed to with Android's Google Now app, deeper into our mobile experience. The announcement of Allo coincides with a sweeping push across the industry to integrate intelligent assistants into messaging apps.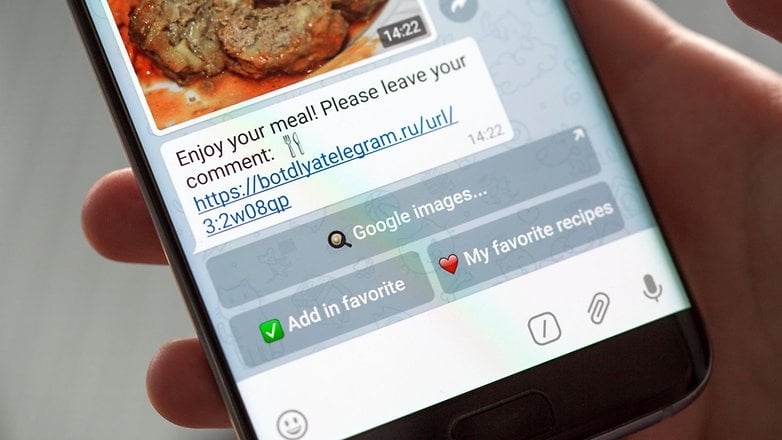 Will Allo succeed?
We'll have to wait and see, of course. The way Allo's assistant behaved during the I/O keynote was sure and scripted, but how it performs in a real-world context is yet to be seen. If it's anything like we've seen with Google Now, or and even Siri, it might be less useful than Google would like to hope.
Until we've had time to see how Allo really works and how it reacts in varying scenarios – not during a keynote, but in everyday scenarios with varying levels of contextual complexity – we can only assume that there's a lot of potential for Google to shape the future of mobile. But it has a lot to live up to.
What do you think of Google's Allo app? Do you like the idea of messaging a chatbot? Let me know in the comments.