Why Android users are smarter than iPhone users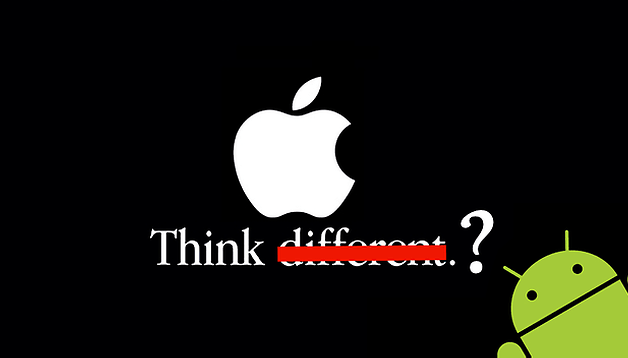 Admit it … you've thought this before: Android users are intellectually superior to iOS users. I am not trying to troll you, so I want to be transparent about the purpose of the article: I'm just playing devil's advocate. At AndroidPIT, we are aware that our readers are Android and iPhone users. I don't want to generalize or to offend. I hope this post generates healthy discussion. Leave your thoughts in the comments below.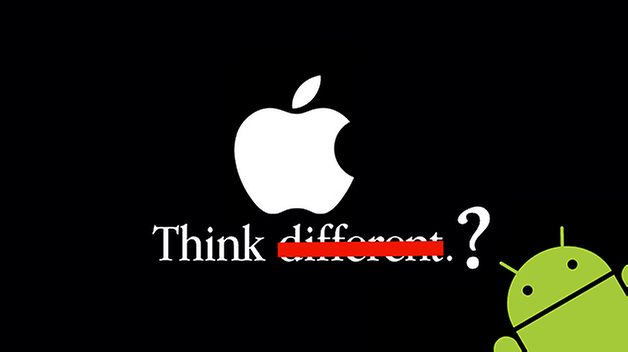 You're reading this article
If you're an Android user reading this article, you probably want a few laughs at the expense of Apple. If you're an iPhone owner, you're probably a bit of a masochist. Let's use a safe word, so that Apple users can leave if things get too intense.
iOS is an operating system for children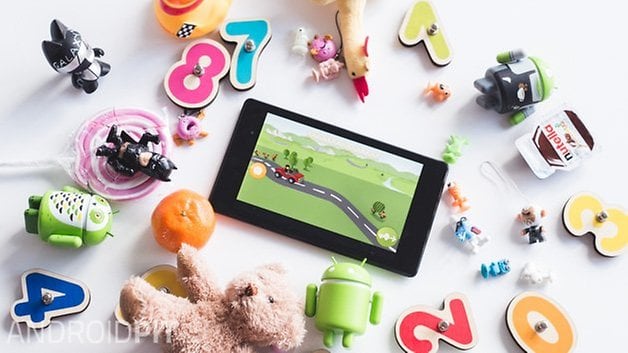 All right, now I will get into the meat of my argument. The iPhone has been called "intuitive" and "sleek". Others see iOS has a "fast" and "simple" operating system.
Let's face it: "simple" is a synonym for "dumb". If you appreciate the simplicity of an iPhone, it might be because you can't handle a grown-up Android phone.
If I were to buy a phone for my grandmother – who is basically computer illiterate – I would get her an iPhone.
Price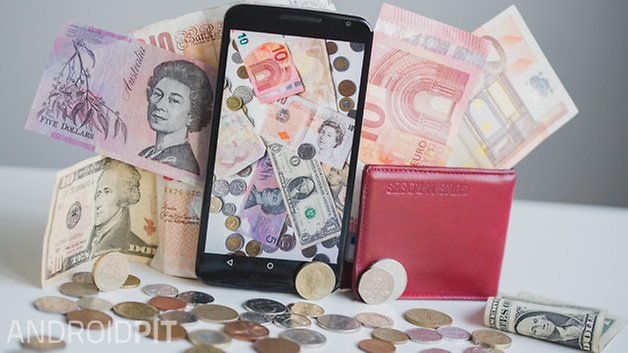 Best cheap Android tablets
Best cheap Android phones
In the Android vs. iPhone debate, price is an important issue. Why would anyone spend hundreds on a device when you spend a fraction on an Android phone?
I'll point to the Samsung Galaxy Note 4, the LG G3 and the Sony Xperia Z3 as contenders against the iPhone. Aside from the landmark phones, some budget Android phones are equally impressive. With the OnePlus One, the Nexus 5 and the LG G2 selling for half the price of an iPhone, why not try one out?
I will concede, there can be some downsides to Android ownership. On stability and speed, an iPhone often bests Android.
Imagine you're making two machines (apps): one for a paved road (iOS) and one for a twisty, bumpy road (Android). Yes, sometimes the Android app may take a few seconds to load, or may crash unexpectedly. But consider that the Android app can run on phones from dozens of companies, using about 21 versions of Android. Impressive, right? There is a cost to freedom, and sometimes the cost is waiting a few seconds for an app to load.
The iPhone is the device of sheep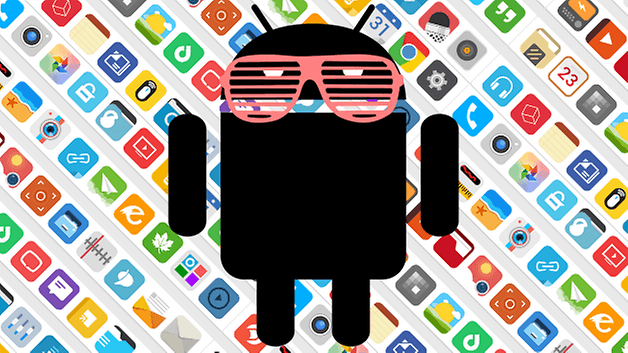 As a brand, Apple is fashionable. The iPhone wasn't the first smartphone - or the best - but its release did spark an interest in the masses.
Soon, elites were rushing to buy iPhones. They gained a certain cache as a status symbol. Then, Android came along. It was a free, open platform that allowed developers to get creative. Android phones became affordable and fast … but somehow never gained the cult status of the iPhone. In short, the iPhone is a phone for the rich, the elite or anyone else who drank the Apple Kool-Aid.
Conclusion
At the beginning of the article, I promised that I wouldn't troll you. Gotcha! I have made some big assertions, which might get me in trouble. Bring it, Apple fans!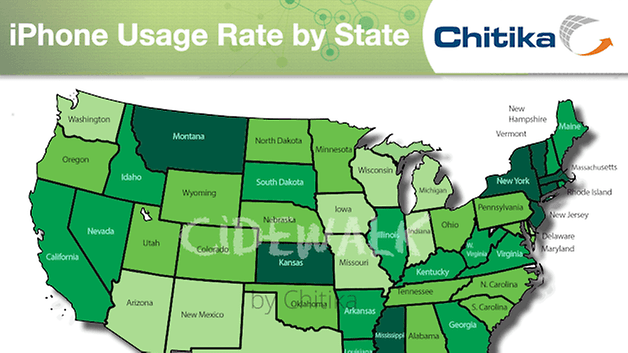 I will leave you with this map of the United States, from the advertising agency Chitika. Over the Christmas holidays, it collected data about hundreds of millions iPhone users nationwide. Their findings? iPhone users had higher levels of education.
Before you get excited, this data is biased. To be included in Chitika's poll, iPhone users had to click on mobile ads from Chitika's platform, Cidewalk. To be a truly accurate data set, the iPhone users would have to be chosen at random. Because certain iPhone users self-selected by clicking the ad, this data is skewed.
My point? As the Android vs. iPhone battle is volleyed across the internet, many of the arguments are up for interpretation.
Where do you weigh in on the Android vs. Apple debate? Do you consider yourself superior to iPhone users?
[This article was originally published on AndroidPIT.it by Mattia Mercato]