Which Amazon Fire TV should I buy? A look at the Fire family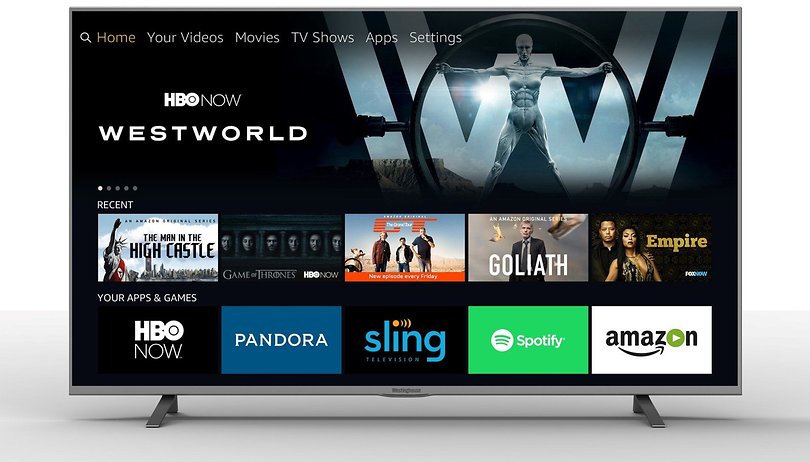 Amazon Fire TV has come a long way in the last few years. Not only has the main box itself been boosted with better hardware, but the family has expanded, with both the Amazon Fire TV stick and the Amazon Fire TV Cube taking the stage. But which is best for you? In this article, we'll outline the main differences to help you decide.
So you've decided you want your streaming needs taken care of by the alphabetically advantageous megacorp. With access to hundreds of thousands of movies and TV shows from Netflix, Hulu, Prime Video, HBO and more, plus web browsing and Alexa skills thrown in, it's not a bad idea at all. But there are a few things you should know first.
Amazon Fire TV comes in three different packages at three different prices. Naturally, you get what you pay for, so choosing is a matter of balancing what you can afford against what you can afford to do without. So which should you buy? Fire TV stick, Fire TV or Fire TV Cube? Let's break it down one by one.
Fire TV stick: the bare minimum on a budget
The Fire TV stick with Alexa Voice Remote is a tempting proposition at just $39.99. You just plug the lightweight stick into your HDTV and get streaming, which makes it great for travelers. Then you can also speak into the remote to channel surf, bring up your favorite shows, or even order snacks via voice. If you have an Amazon Echo device, it will also link up to the Fire TV stick and let you control from your smart speaker. Sounds good for a decent price, but bear in mind, that a lightweight solution works best for lightweight use.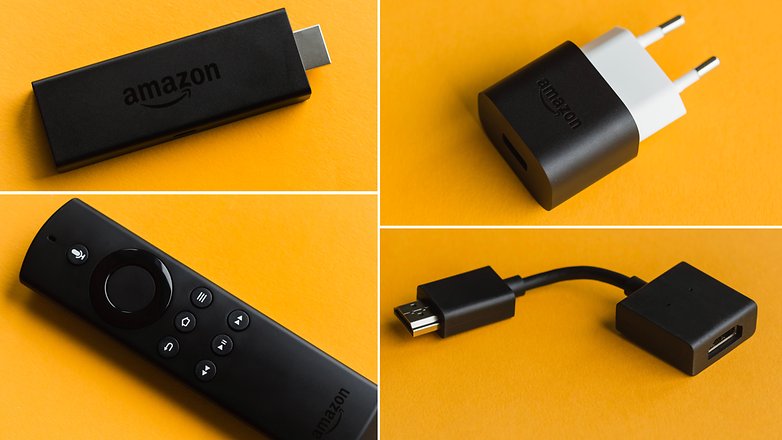 The Fire TV stick has the weakest hardware of the bunch, so don't expect silky-smooth performance. A crucial point is that the stick doesn't support 4K Ultra HD or HDR 10 streaming. You'll still get the full range of channels and services, but if you're looking for top-notch visuals, you'll need to trade up.
Another major difference is the sound output. The more expensive, larger Fire TV unit is capable of outputting a separate sound signal via fiber optic port - something that the stick just can't do. This basically means you can't play high quality sound to your home theater or other external system unless your TV offers its own sound output.
Buy if: you're on a tight budget, travelling or just want access to Fire TV services without the best sound or picture.
Fire TV: a comprehensive smart TV box
The standard Amazon Fire TV is available for $69.99 and is a considerable upgrade over the stick. A faster processor means a 40% power increase over the Fire TV Stick (according to Amazon). More importantly, this option gets you 4K Ultra HD and HDR picture quality and Dolby Atmos audio support.
What we're looking at with the Fire TV is a much more comprehensive and immersive audio-visual experience over the stick. Alexa integration is basically the same, either through the included Alexa Voice Remote or your Echo speaker.
The Fire TV has 8 GB of storage for apps, games or your own media but it's expandable via microSD, a big advantage over the stick. An improved processor and GPU also makes it better for gaming.
The full Fire TV box also has a software advantage over the stick in the form of FreeTime (parental controls with custom profiles and time limits for kids). The stick only has lightweight parental controls that lock purchases and content, but don't enable the custom profiles.
Buy if: you want the best audio-visual experience or parental controls and don't need an Amazon Echo speaker.
Fire TV Cube: Amazon Fire TV and Echo rolled into one
The newest, biggest and most expensive member of the Amazon Fire TV family is the Fire TV Cube, which costs a cool $119.99. Essential, this is the Amazon Fire TV as described above combined with an Amazon Echo speaker, with all the functionalities that entails.
Why would you want this? Well, hands-free streaming for your TV is pretty cool and convenient, but since the Cube is also an Echo, you can speak to it and ask Alexa to turn on the TV, dim the lights, and play your favorite shows, etc. Fire TV Cube's far-field voice recognition is so good, it can hear you from across the room in any direction.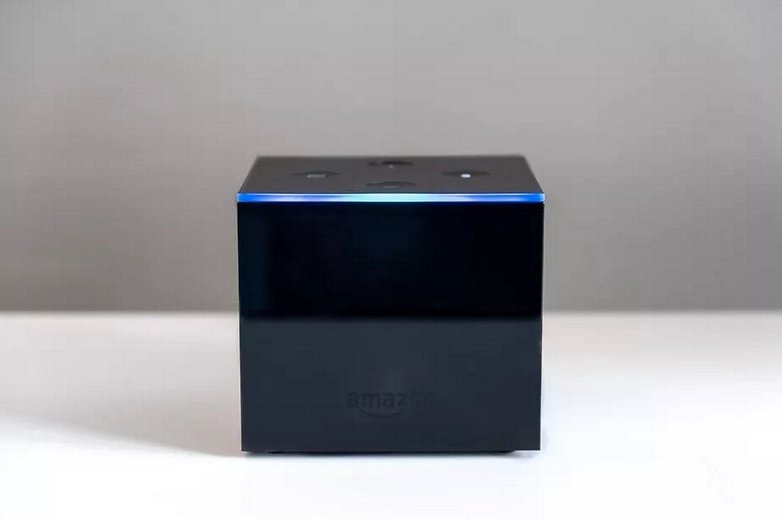 For fans of Alexa, Fire TV Cube is the way to go. Talk to Alexa through the Cube to check the weather, listen to the news, control compatible smart home devices, and more—even with the TV off. Naturally, as Alexa improves through updates, so will your Fire TV Cube.
Aside from voice control functionality, Fire TV Cube has double the storage (16 GB) compared to Fire TV, making it more suitable for heavy users. You can also connect an Ethernet cable to it to use a faster wired internet connection, something that you need an adapter for in the other Fire TV variants.
Buy if: You want a new smart speaker as well as the media streaming service.
Do you use Amazon Fire TV? Which option would you recommend to others?