What is the best material for smartphones and tablets?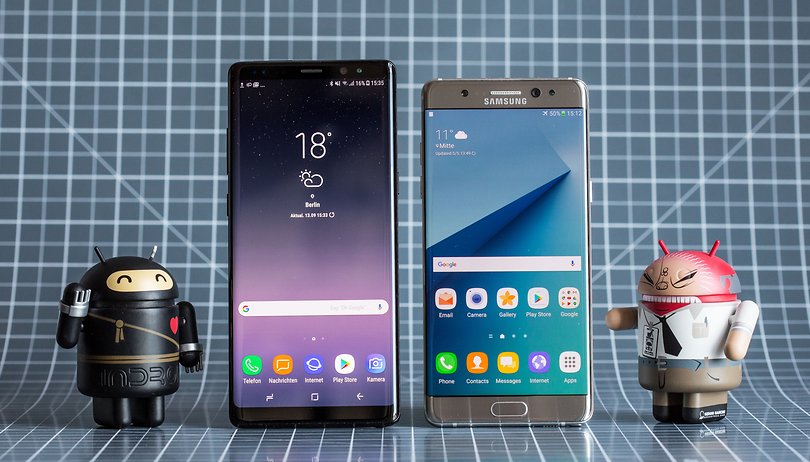 The humble mobile phone has evolved in so many ways, that even the choice of material used has become a "feature" that manufacturers tout. While silicon leads plastic by a wee bit in making up a smartphone, iron is not too far behind, holding the third place at 20.47 per cent according to Statista. Here is a closer look at what are the most common materials used to make smartphones and tablets, in addition to an overview of what's used in the various the flagship models today. If you have a preferred material for smartphone bodies, be sure to let us know in our poll!
Aluminum and glass mixture
A combination of aluminum and glass has become quite the trend in recently, and many different smartphone manufacturers have incorporated that into their flagship handsets. While we do not deny that these materials make any handset stand out and ooze with class, there's the unfortunate drawback of turning your device into a fingerprint collector all too easily. No matter how tough glass can get, it does not welcome falls and knocks too kindly, so cracks are bound to be a common occurrence for those with sweaty palms or clumsy fingers. It is in your (and your smartphone's) best interest to invest in a good protective case for your smartphone if its body is made out of aluminum and glass.
CNC aluminum/aluminum
Offering a premium look and feel, aluminum works great most of the time since it is one of the better materials out there that can conduct heat, hence helping to keep the handset cooler when the processor works hard. This is assuming that there is a proper amount of insulation or airflow designed into the aluminum body. It is also far more durable compared to plastic, so having the smartphone body crack would take some pretty serious abuse.
ABS plastic
ABS, or acrylonitrile butadiene styrene in full, is a very cheap and extremely light plastic, but it fares poorly in terms of conducting heat. You will find entry level smartphones make use of ABS plastic, which helps to lower the overall manufacturing cost.
Carbon fiber
Carbon fiber is not only lightweight and flexible, it is also very strong when compared to plastic. While it allows one to enjoy a lighter weight without sacrificing structural integrity in the event of a knock or drop, it is a poor heat conductor. Smartphones that feature a carbon fiber body would need a good heat dispersion or cooling system to keep the innards nice and well ventilated when the processor is called upon to work harder than normal.
The state of the flagship
We will now look at Samsung, LG, HTC, Google, Motorola and Apple with their respective flagships and materials used for the smartphone chassis, where the aluminum and glass combination seems to be a major trend at the moment.
Samsung
Samsung's Galaxy S8 and Galaxy S8+ will feature Gorilla Glass 5 in front and at the back, while the camera's glass is protected by Gorilla Glass 3. Long gone are the days when the Samsung A300 (famously known as the Blue I) flip phone featured a stunning secondary display that glowed in a blue color. Never mind that it felt like recycled plastic , there was an overwhelming coolness about it. The Galaxy S8 and Galaxy S8+ both use a mixture of glass and aluminum alloy that exudes elegance, although that automatically qualifies it as a fingerprint magnet. The Galaxy Note 8 phablet also follows a similar route.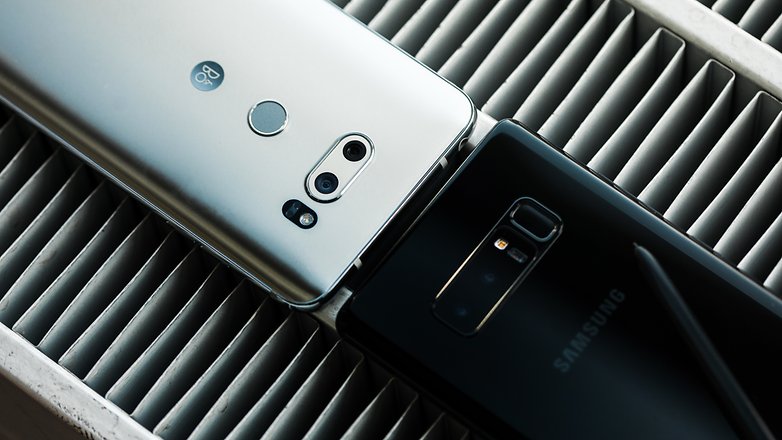 LG
Anything that Samsung does, its bitter rival LG will also attempt to usurp. Case in point, the LG G6 and LG V30 which too, comes with a body that emphasizes on aluminum alloy and glass to get the job done. At the end of the day, a whole lot of success in selling a smartphone model also lies in its design, and we certainly think that LG has done a very good job for both flagship models in terms of marrying aesthetics to functionality and materials used.
HTC
HTC's U11 might be your latest smartphone squeeze, and it also follows in the footsteps of aluminum alloy and glass. No surprise there as the Taiwanese company makes an attempt to return to its glory days where it was top dog in the world of Android smartphones. We like the idea of incorporating a squeeze feature to access various features on the smartphone, where glass and aluminum have made that possible.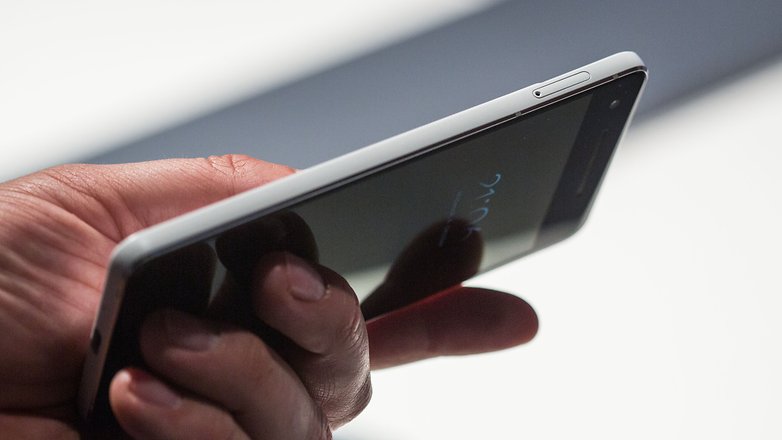 Google
Google's Pixel 2 takes a slightly different route, although it plays with the same idea. Featuring a mixture of metal and glass, you will find that there is a certain solidity to the Pixel 2 handset. Still, with glass on the outside, the same drawbacks remain, including it being a fingerprint collector and being more prone to cracking when dropped or knocked against a hard surface. Why not check out what are the best Pixel 2 accessories that you can get to keep your shiny new Pixel 2 protected?
Motorola
Motorola's Z2 Force is the cream of the crop for this year, and it does stand out from the crowd by featuring just an aluminum alloy to make up its chassis. This automatically makes it more durable (at least the back segment) since there is no glass to worry about should you accidentally bump into the corner of a table or drop it on the floor. However, like all metals, there is a possibility of bending or denting in certain situations. Still, the Z2 Force is proof that a smartphone can look good with a standalone milled aluminum case.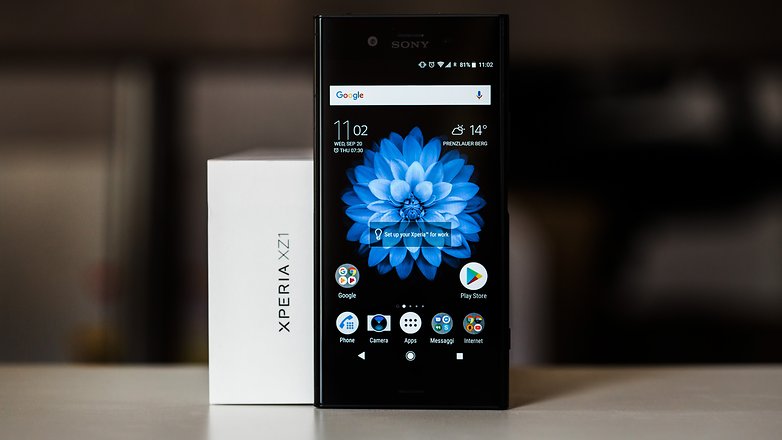 Sony
Sony's foray into the smartphone arena continues, but their market share is a far cry from earlier days. The Xperia XZ1 is the flagship model for this year, where it boasts of a body that is made out of a polycarbonate and aluminum alloy. Sony's aesthetics have always been its strong suit, and you can be sure that the Xperia XZ1 might even feel as though you were carrying a mini Bravia TV in your pocket. One thing is for sure though, you will spend far less time wiping fingerprints from the Xperia XZ1 compared to many other flagship smartphones from other manufacturers. Sleek looking and functional, this is a decent purchase for anyone who wants a top shelf smartphone.
Apple
Apple's take on the iPhone 8 and iPhone 8 Plus also plays to a similar tune, where it features a mixture of aluminum with glass in front and at the back. This trend will most probably continue for at least a few more smartphone generations down the road before pragmatism or a new design idea takes over.
Which material do you like the most?
At the end of the day, customers have no say in the choice of material used by smartphone manufacturers, but we can vote by our wallet. No doubt some of us are 'forced' to embrace the aluminum and glass mixture simply because of brand preference. Which particular material do you think works best for you, and why? Let us know your favorite in our poll below.

What's your personal phone made out of? Would you change it for your next one?