What I learned from a pro Fortnite coach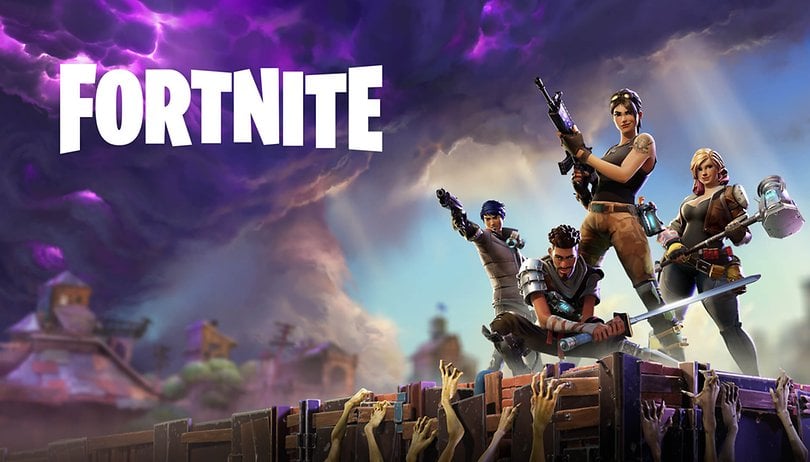 Fortnite's runaway success has made the battle royale inescapable this year. Your friends play it, your kids play it, your favorite celebrities and athletes are in on it too. But for some, it's not enough to just play around - they want to get good. And pro esports coaches have risen up to meet this demand. I sat down for a session and a chat with one to see what I could learn about Fortnite and the world of esports training.
The phenomenon of parents paying for Fortnite lessons for their kids made the rounds on a series of sensationalist headlines this year. Some of the angles are rather unflattering, from daytime TV and even from the Wall Street Journal presenting the main motivation coming from anxious parents worried that their kid's losing streak at Fortnite was causing them to suffer socially at school.
Of course, sensationalist "think of the children" coverage rarely paints an accurate picture, so I took the opportunity to get a hands-on experience with Fortnite couching myself. Recently, at EGX game expo in Berlin, I sat down for a short coaching session and chat with Chris AKA chriZplosion, a pro Fortnite tutor at GamerLegion, an online service for booking coaches for a range of different games, including Rocket League, League of Legends, and World of Tanks. Here's what I learned.
I've been playing Fortnite all wrong...oops
Well, first of all, I can't leave out that Chris is good at his job, and I actually did learn a lot about Fortnite. I like Fortnite, but I can't claim to be very good at it. Thankfully my middle school days are far behind me. I'm no slouch when it comes to shooting games, but that's part of the problem. I was playing Fortnite like a shooter, when in fact it's also a crafting game. Mainly a crafting game, according to my coach.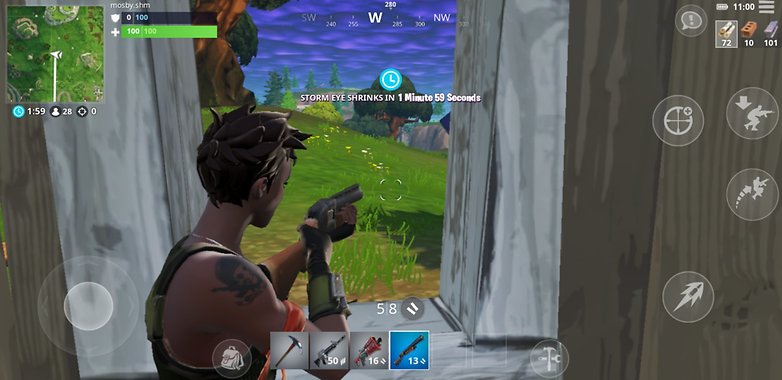 "Fortnite is actually 70% building," says Chris, as we logged into Fortnite's playground mode to practice. Because I've been playing Fortnite mostly on Android and the touchscreen controls are less than ideal, I had neglected building as being awkward and fiddly (even though I've seen enemies on mobile pull it off quickly) and focused on hiding, scavenging and shooting.
But our training session was on PC, and keyboard hotkeys for the positioning of building materials make it much easier and faster. Chris focused on teaching me the fundamentals of building first a simple ramp, up to a full-tower fortification with windows and doors. It took some trial and error a few false starts, but at the end of the session, I was throwing down wooden structures like magic, able to sprout them from under me as I ran.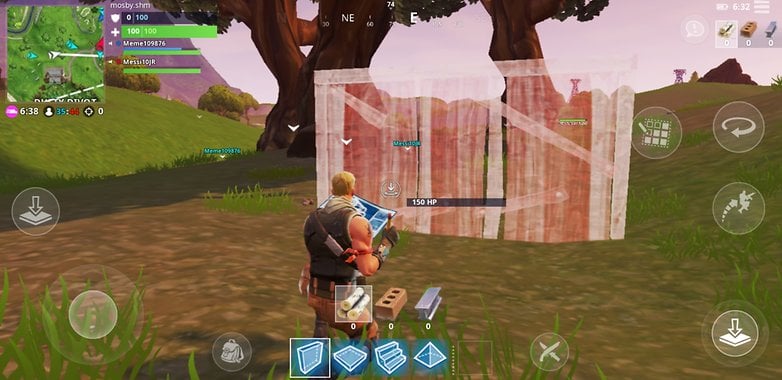 After my muscle memory got used to it, I found the experience not too different from being tutored in other disciplines throughout my life, from athletics to a musical instrument to martial arts. Chris was clear, patient, encouraging and always ready to point out why every step was important and what to learn from mistakes. He explained that after a first session, he even makes a training plan for students to follow and practice for the next session.
Does Fortnite coaching work? Obviously as in any discipline, quality of teachers and the 'chemistry' between them and student and learning styles will vary. But I certainly came out of the session with skills I didn't have before. Having said that, while I don't think I'm ready to dedicate myself to Fortnite lessons, I was curious about the kind of people who do...and the kind of people who become coaches.
There are transferable skills
Something I've always wondered about when it comes to esports is the vulnerability of depending on a game that's made, maintained and owned by one company (the same company that usually runs and broadcasts the esports leagues too). Unlike say, chess or basketball, this company can, in theory, pull the plug on your livelihood, shut down the servers and goodbye Fortnite, League of Legends etc.
But just as the mental and physical abilities in one sport can help you with another, so it is with esports. Chris explains he was a pro gamer for several years in Blizzard MOBA Heroes of the Storm before jumping into Fortnite season one and realizing he had a talent for that too.
Fortnite isn't the only game in town after all. GamerLegion also offers coaching in popular titles like Rocket League, PUBG, Counter-Strike Go, League of Legends, Hearthstone and more. When Chris discovered he had a knack for Fortnite, he had no idea that it would become the biggest gaming phenomenon in years. Good for business, but even if something happened, there are other titles that need good coaches. "(eSports) coaching has existed for a longer time. Fortnite just has a huge player base right now, but we teach others."
I'm experienced enough with video games to know that mastering a game teaches one problem-solving skills can carry outside the world of digital sports too. While we're not necessarily in a world where one's Fortnite ability may stand out as an extracurricular in a college application, that's not necessarily too far-fetched either, as esports and gaming become more visible and accepted, so too may come a wider appreciation of the effort and skill involved in learning and mastering a game.
Not that I'll ever call myself a Fortnite 'master' anyway. The one gut-punching reason? I'm too old.
I'm over the hill
One reason I'll never be a superstar Fortnite player simply comes down to age. In many professional sports, such as soccer, mid-to-late twenties is basically retirement age, with coaching the younger generation being one option for ex-pros.
You'd expect this not to be the case in less physically demanding in video games, but this trend still holds up. At 28 years, Chris considers himself too old to compete with pro players nowadays. Imagine how crestfallen I was as a 31-year old. Ninja has nothing to fear from an old-timer like me.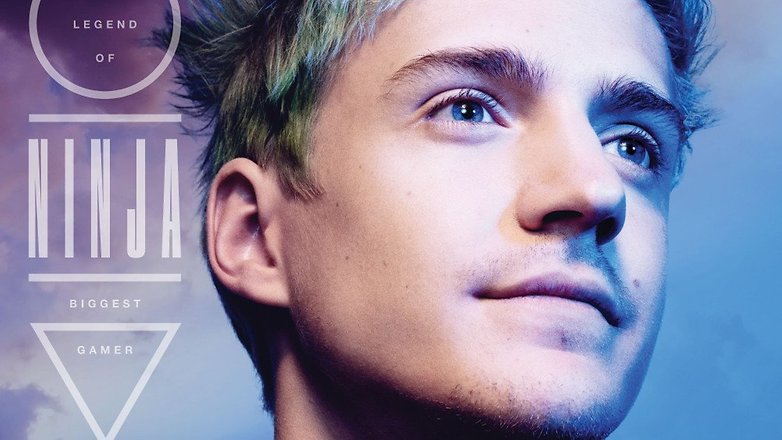 Is just because your reflexes slow down? Not quite, the way Chris explains it, it's down to the body's energy levels. He dedicated himself more to coaching in his early '20s because he knew he only had a few more years of competition in him, and now he feels it in his bones.
"Every person is different, it's not about speed in the hand, it's more the speed in the head, about thinking quickly. At 28 I know now that if I didn't sleep well, didn't have a good meal, that's a problem. When I was 14 I might not sleep for two days and still have plenty of energy."
A painful truth that I know too well. So pro stardom isn't for me. But Chris' students aren't necessarily hyper-competitive teens going for glory. "I have students who are 44 years old, and students who are 12, or in their twenties. I even do father-son coaching. Usually, long-term customers are a little bit older. They have the money, the younger ones usually just take 2 or 3 sessions. A lot of the older ones just want to keep up with their kids, that's a big thing."
So I'm too old to go pro and I'm unlikely to persuade my dad to join a squad with me, I can say I came out of coaching a little wiser when it comes to both Fortnite and esports. Competitive gaming is getting more attention (and money) than ever, and as a veteran of the LAN parties of the early '2000s glimpsing the unfolding of a new era, I can't help but wish the best to all the coaches and trainees, whether they're going for glory or just pure fun.
What do you think about coaching for video games? Is it something you'd ever consider for yourself?