TouchPal Keyboard Pro vs Gboard: which is best?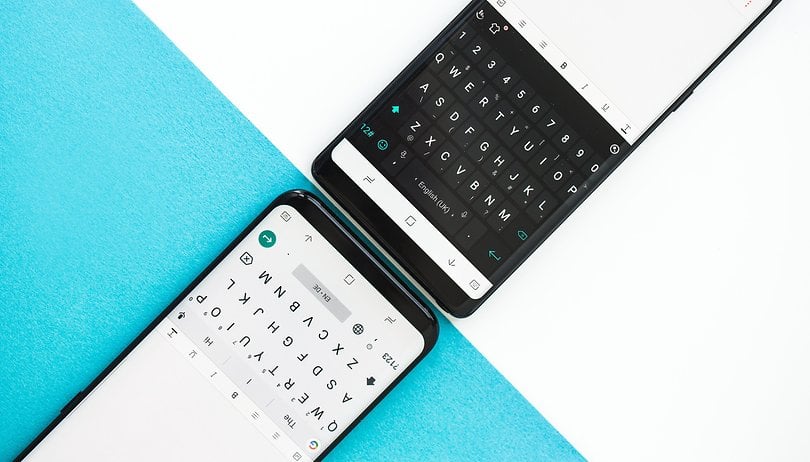 When checking out which keyboard could best work for you on your Android smartphone, a lot of people may first think of Gboard, the Google Keyboard, but is it really the best one for you? Gboard meets your basic needs, but there are in fact apps that can offer you a lot more in the way of speed, efficiency, features and customization. TouchPal Keyboard Pro is an app that does just that. We compared the two Android keyboard apps to check out the differences.
Check out the TouchPal website for more information
TouchPal Pro Keyboard is also available for iPhone
Speed and accuracy
Both TouchPal Keyboard Pro and Google Keyboard offered glide typing, though TouchPal calls it Curve. TouchPal offers an additional typing method, namely Wave, which combines gesture typing and predictive text, allowing you to type whole sentences much quicker than it takes to type words on other keyboards.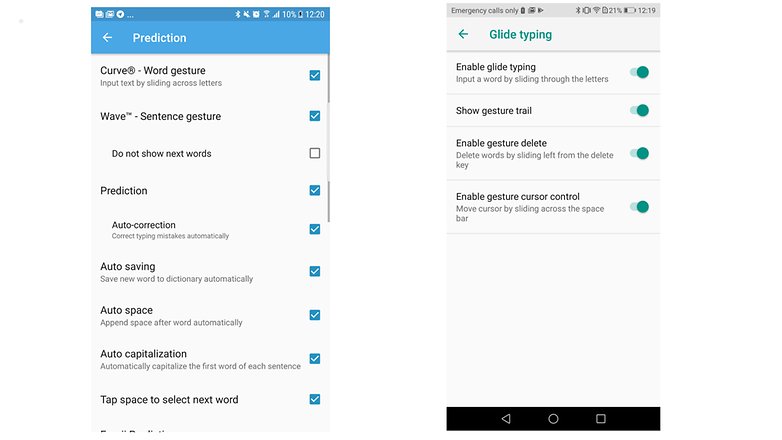 Predictive typing
This brings us to the topic of predictions, where TouchPal Keyboard Pro excels thanks to its artificial intelligence engine which helps remember the way you type as well as pulling tons of data from the internet. This makes typing easier, faster and with less errors. Just go to the settings in TouchPal to see how it remembers and predicts: it will predict capital letters, spaces and offer contextual and next word predictions.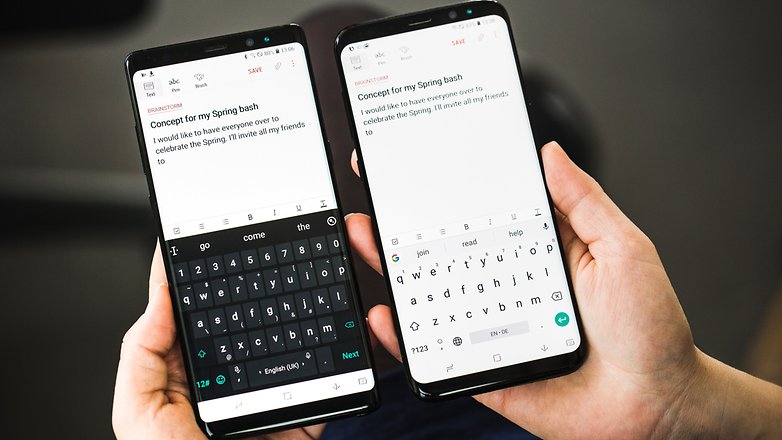 In terms of learnings, it will pull wordings from your previously written messages and is able to import all your contact names if you switch this on in the settings (so if you have friends with complex names, this will be save you a lot of time). Under Cloud in the settings, you will see where your dictionaries are synced and backed up.
You can also choose to improve your predictions with TouchPal Cloud and word trends from the internet. TouchPal Keyboard Pro can predict next words in more than one language too, which is great so you don't need to switch back and forth manually. Google Keyboard also offers predictions for next-word suggestions which it learns from Google apps and services and typed data, all this however without the artificial intelligence technology running in the back.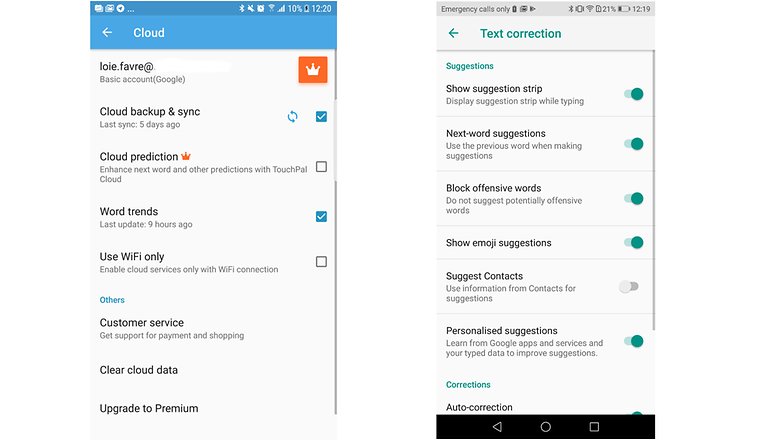 Speed and accuracy verdict
All in all TouchPal Keyboard Pro and Google Keyboard swiping and typing was lag free and both worked well, however TouchPal Keyboard Pro was able to go above and beyond by offering better and more accurate predictions from my experience with either keyboard app. In addition, TouchPal Keyboard Pro offers an additional typing method, Wave, which further adds to input speed. If you want to simply type, TouchPal can do that too, however the time you save with Wave or Curve typing is pretty impressive.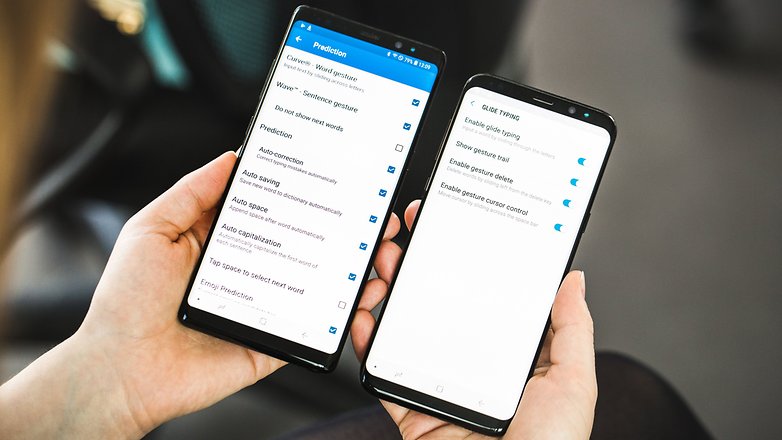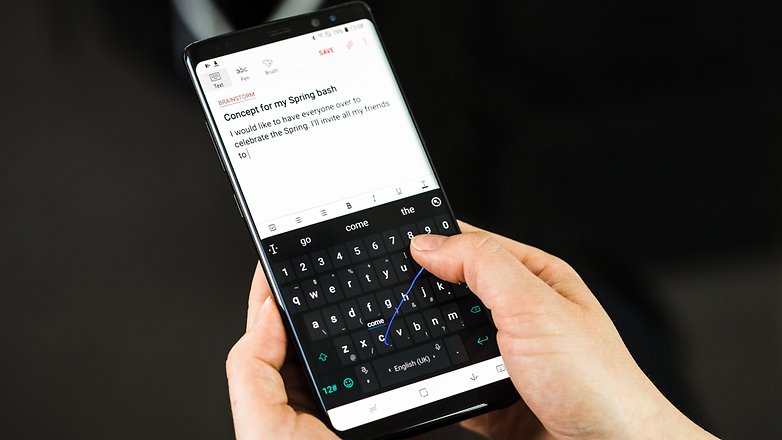 Smart Features
Smart Recommendations and information delivered by Talia
When looking at added features beyond typing, this is where you notice the most differences between either keyboard app. TouchPal Keyboard Pro introduced smart information and smart recommendations right in the app, which is delivered by an integrated digital assistant named Talia. Talia is currently in beta phase and will be receiving additional features in the future. She can do such things as suggest replies to messages you receive, let you know about the weather or different recommendations right as you type something of relevance, like weather in New York, for example. Talia also calculates simple math equations for you and converts currencies right in the keyboard UI.
Google has the advantage of having Google Assistant, however it is not reachable right from the Gboard app, so there are a few more steps involved to look for information and recommendations. After you have gone to Google Search and looked up what you wanted by talking to the Google Assistant, you can then share the text to the person in question in whichever chat.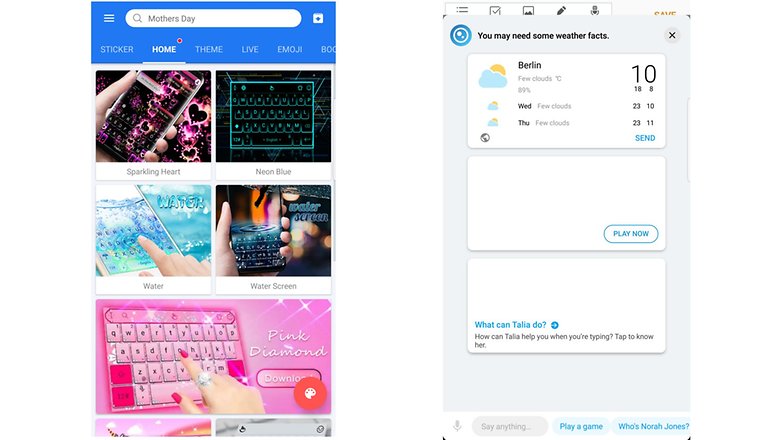 Creative features
AR Emoji
TouchPal Keyboard Pro also now comes with new AR Emoji, which through augmented reality allows you to record your voice and facial expressions which are then played back to you by an emoji who replicates your face nearly 1 to 1! It is a really funny feature, which we tested out in a TouchPal AR Emoji review.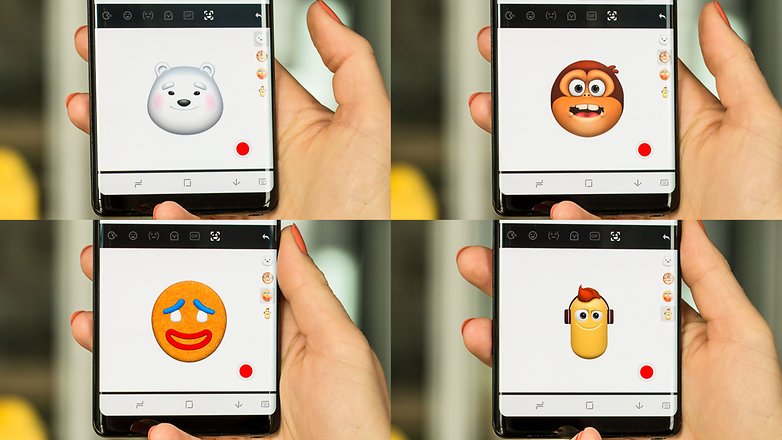 Smart GIFs
Creative elements are also suggested: GIFs pop up as well depending on what you type in, such as Hey, Wow, Cute etc. Within the Talia digital assistant section of the keyboard, which you can reach by pressing on the icon, is where you can put to use her various "skills". Here you can play games, ask or say anything and find information right on the app (which can then be shared in any chat).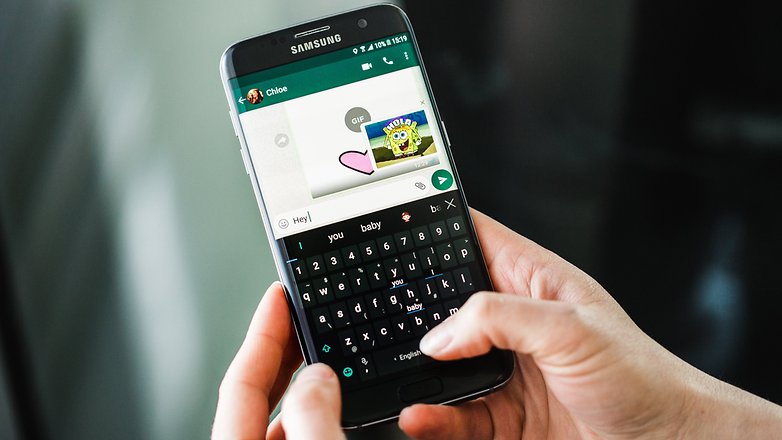 BoomText: make your own GIF from text
In addition to the AI features, TouchPal Keyboard Pro also comes with a lot of creativity options: you can create BoomTexts, which are GIFs created with the text you just typed in. To access BoomText, tap on the emoji button at the button of the screen and then go to the icon that looks like an emoji yelling. You can then type in your text and voila! The GIF is created. It adds a cool effect to the normal boring text, plus your GIF is then one of a kind and done in a cinch.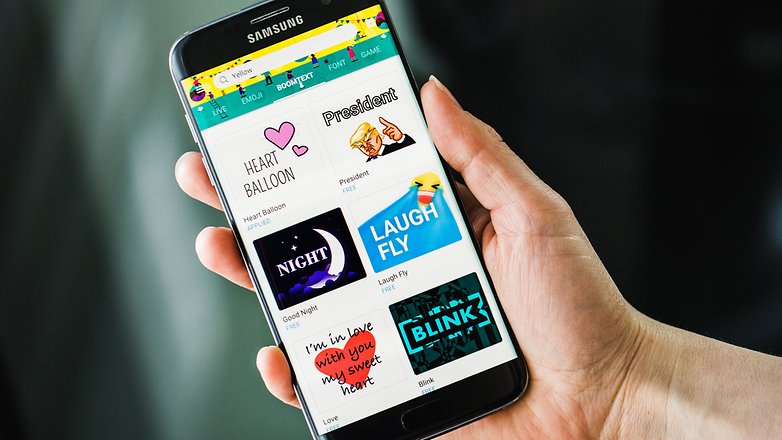 There are over 1000 emojis, stickers and a multitude of GIFS in the designated menu. More emojis, BoomText, fonts etc, can be downloaded from the TouchPal app. For exmple, there are tons of different emoji packs you can install, like ZombieEmoji. For fonts, there are so many to download too that can make your typing look pretty, fancy or just downright cool.
Google Keyboard also offers emojis, stickers and GIFs right in the keyboard app as well. The overview is rather minimal, but the choices are good, though perhaps not quite as extensive.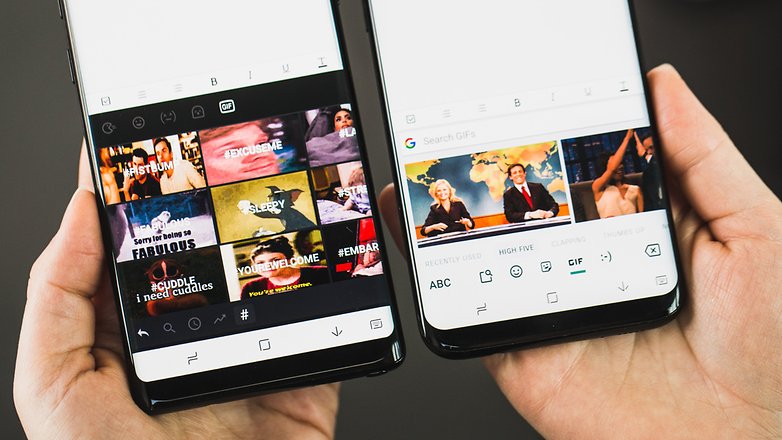 Languages and dictionaries
TouchPal Keyboard Pro is available in over 120 languages, which is quite the feat and supports mixed language typing, meaning you don't need to switch between languages when typing, it will recognize that you are trying to type in another language. You can set this up in the settings where you choose a second language for each of your main languages. Talia for the moment only works in English, Spanish and Hinglish, but likely more once it is in full form. As mentioned above, TouchPal Pro predicts words in more than one language, which is very accurate thanks to its AI machine learning.
Gboard also supports multilingual input where it will auto-correct and suggest from any of your enabled languages. Gboard supports 500 languages.
The impressive thing about TouchPal Keyboard Pro is that you can download more dictionaries, something that Gboard lacks. There are dictionaries with slang and vocabulary that are city-specific, like from Boston, Chicago or Huston, as well as topic-related ones too, like healthcare, legal and finance, which is great if you speak in the jargon of your field.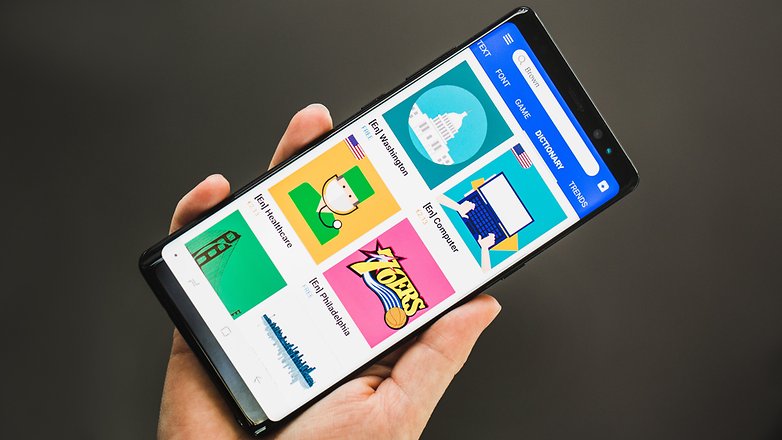 Trends and Games
In no other app are you offered recent news and games. TouchPal Pro does both of these. Games can be played in the Talia section of the app and there a list of some really cool ones in the buddy TouchPal Pro Keyboard app, such as Run Bird Run, Cross Road, Endless Lake etc.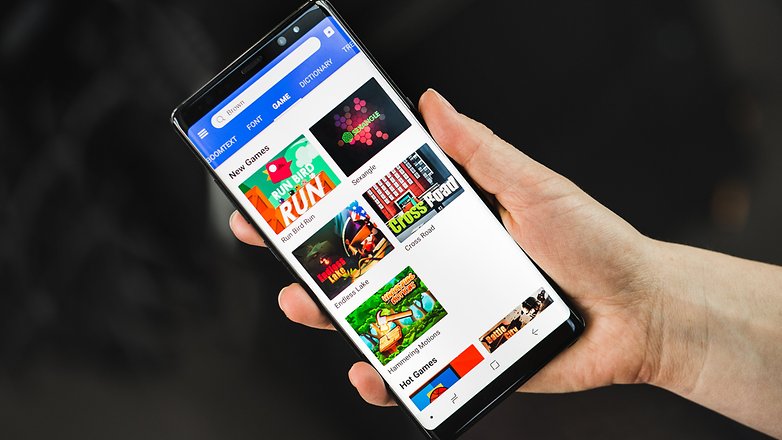 News is found in the buddy app too under Trends. This section crawls the internet and find the hottest news and has it for you in one clean overview. A keyboard and a newsfeed in one is pretty cool.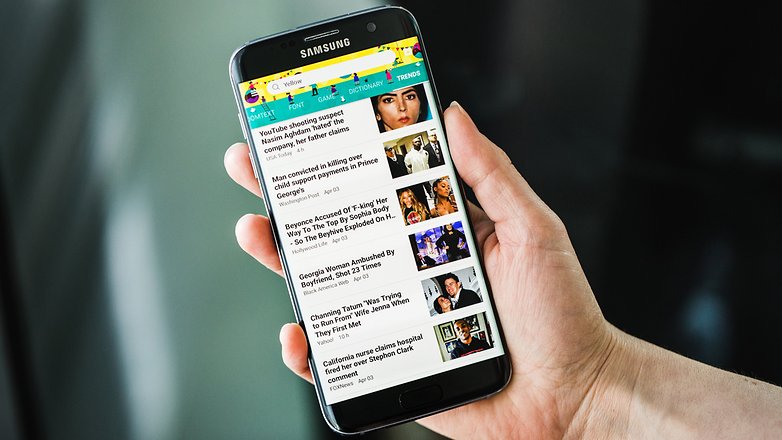 User interface and setup
The user interface on TouchPal Keyboard Pro and Google Keyboard are like night and day, however both are intuitive to look through and find your way around. For either app, it takes a while to figure out where are all the setting options for what are found, but once you have looked through all the settings, which I highly recommend, you will easily know what you can tweak and customize to meet your own preferences.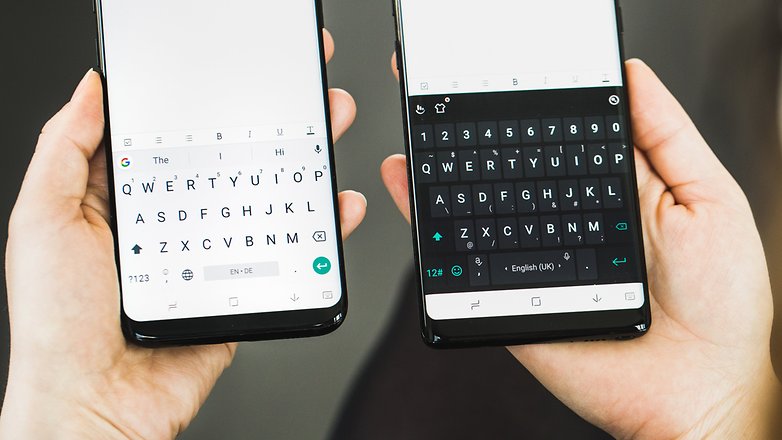 For starters, the settings options for the Google Keyboard can't be seen right on the main view of the keyboard, you need to long press the key with the emoji/comma, then drag your finger to the settings icon. On TouchPal, you get your most needed settings through an easy to reach TouchPal icon on the top right side of the keyboard. Here you will get to settings like language, edit, voice, layout, keysound, clipboard etc. as well as a link to the more extensive settings. I like the fact that you have quick settings on TouchPal Keyboard Pro. The shirt icon will bring you to the buddy app where you can choose through heaps of themes, emojis, dictionaries and more.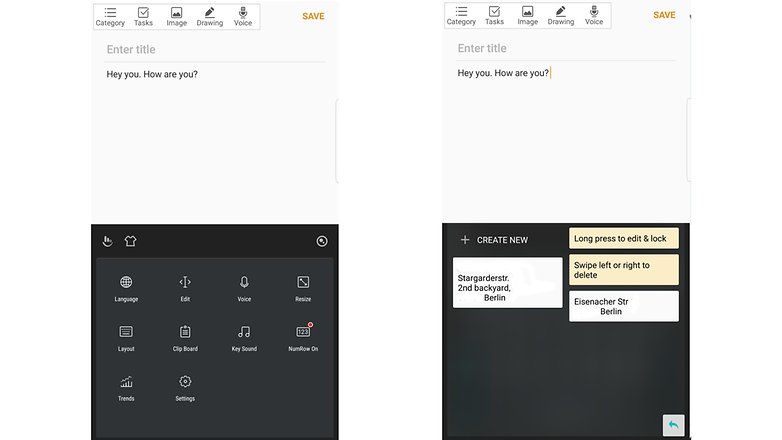 Themes: how to make your keyboard more individual
In terms of other settings, they both come with a wide range of options. For themes, TouchPal Keyboard Pro definitely has more in the app, while Google has some, but they are either just basic colors or landscapes. You can also select your own picture. TouchPal Keyboard Pro has different themes, animations etc, though the only difference is that you have to install a separate app from the Google Play Store. The advantage is that you have all options in one view, and you can also customize your own.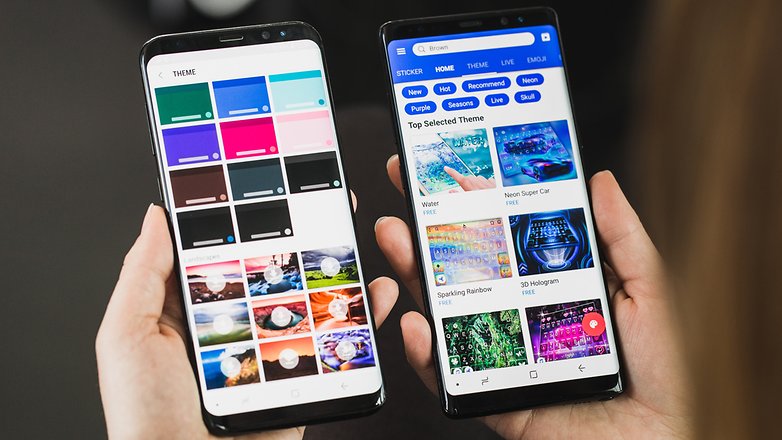 Final Verdict
When comparing TouchPal Keyboard Pro and Google Keyboard, it is easy to see that both keyboard apps do very well in the way of your basic needs. Typing is fast for either one with each offering both sliding or curve typing, depending on the brand, however, TouchPal Keyboard Pro does offer Wave typing, which gives users that extra help. Both apps offer predictive texts and learn differently from user behavior, though TouchPal Keyboard Pro has an integrated AI engine, that allows for deeper learning from you and the internet.
What's more, TouchPal Keyboard Pro has its own AI digital assistant named Talia that provides the user with smart recommendations and predictions, smart replies, GIF suggestions etc, all within the app, so you don't need to switch to another app. All this means less steps to do things and a faster, more efficient and might I say, more enjoyable experience overall. Whether you need something basic or that offers you more is down to taste, however TouchPal Keyboard Pro is definitely worth a try.
Do you use either TouchPal Keyboard Pro or Google Keyboard?