Tech year 2022: These are the highs and lows of the NextPit editorial team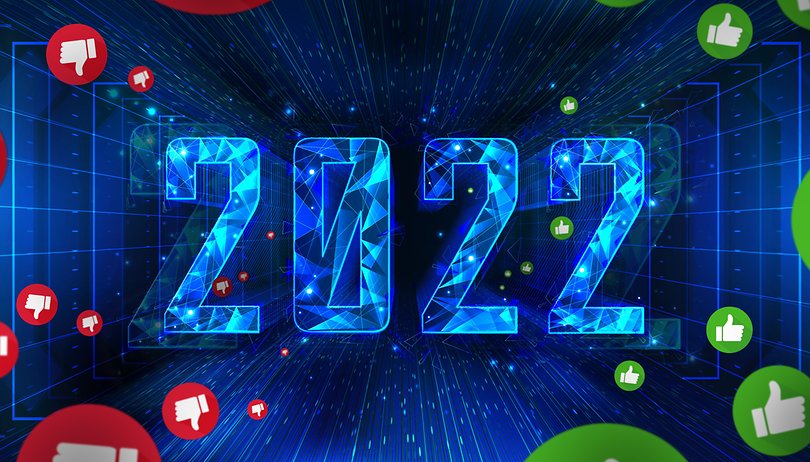 The exciting, challenging year of 2022 is coming to an end! What excited us from a tech perspective, and what proved to be disappointing? The NextPit editorial team reflects on the year and reveals our personal tops and flops.
"The same procedure as every year": As the last days of December dawn, we look back on the last twelve months each year. What was great? What wasn't? Honestly? In times such as these, inflation, war, the ongoing coronavirus threat, looking back is not always easy.
We at NextPit want to take a more positive approach and tell you what our tech highlights were for the year. Which were the trends that really took off, and which product particularly excited us? In this article, each editor will tell you his or her personal highlights of 2022.
However, 2022 was not an easy year for the tech world either: There was the crypto crisis around FTX (a trading platform), mass layoffs at big tech companies, the still extremely trivial Metaverse, and many incrementally improved smartphones like the iPhone 14 (review).
I asked my dear colleagues what their personal highlights and lowlights were, as well as their favorite gadget of the year. Let's go!
Antoine
My tech highlight of 2022:
2022 was the year of maturity for Samsung, Apple, and Google, which released their respective flagships in the most mature versions. The Galaxy S22 Ultra integrated the S Pen into the casing instead of selling it separately with a special case. The iPhone 14 Pro (review) received a revamped camera module, Always-on Display, and Dynamic Island after years of the iPhone treading water since the iPhone 12. The Pixel 7 phones finally received a new lens after years of 12MP sensors.
My Tech Disappointment in 2022:
Sony's PS5, which is still hard to come by. This dry spell really exposed the worst side of the tech industry. Exorbitant prices and predatory practices of scam artists dot the landscape. The ultimate scam is having merchants sell goods they don't even have and letting you wait indefinitely. In addition, there are tech websites that rely on clickbait to advertise so that people will purchase the PS5, even though the deals expire before any stock is even released. Not to mention having Sony raise the prices too!
Best Smartphone/Gadget in 2022:
The one product I cannot afford: Samsung Galaxy Z Fold 4. Simply the coolest smartphone on the market. I don't even need to argue. Read my review:
The product I can afford: Nothing Phone (1). The perfect balance between style and value for money. Definitely my top purchase of the year.
The product I purchased: A Nintendo Switch OLED. While I'm waiting for a second, better version of the Steam Deck, it's my favorite of the year and some ports have really impressed me (Witcher 3 and NieR:Automata).
Ben
My tech highlight of 2022:
For almost insidiously egoistic reasons: the iPhone 14! Because I only bought the iPhone 13 mini (review) at the beginning of the year. And since Apple has neither a successor to the mini nor real improvements introduced in the 14 series, my purchase is worth it for an even longer time!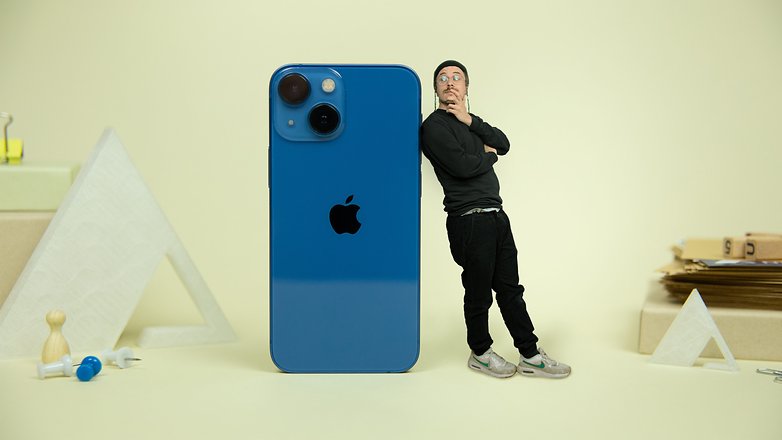 My Tech Disappointment in 2022:
Fitbit, Amazon, and now Google with their first smartwatch: the "subscriptionization" of features is my lowlight in 2022. This is not a new topic, but with Google being a major player, they too doubled down on subscriptions. For me, this is something the entire tech industry should rebel against. Restricting features via software locks and then asking users to pay, where is the direction we are headed at!!!
Best Smartphone/Gadget of 2022:
Something I just returned: the Huawei Watch D with an integrated cuff to measure your blood pressure. Huawei introduced a real innovation onto the market here - and the whole device worked surprisingly well and easily in the review.
Camila
My Tech Highlight of 2022:
Platforms like Dall-E 2 and more recently ChatGPT (both from the same company - OpenAI) are sparking an important discussion about the creative capabilities and copyrights of artificial intelligence systems. Clearly, what consumers gain from them are limited. But it is nonetheless stimulating different sectors of society to question the impact of AI on content creation and work. So my highlight in technology in 2022 may be the broader discussion of AI systems.
My tech disappointment in 2022:
Ever since Facebook went meta, expectations have been high for improved, consumer-grade mixed reality (MR) devices. However, with each hardware and software upgrade, it's clear that we're still dealing with the same issues we had when this technology was first developed. It's disappointing and disheartening to see how difficult companies like Meta and Apple are still struggling to overcome such adversity today.
Best Smartphone/Gadget in 2022: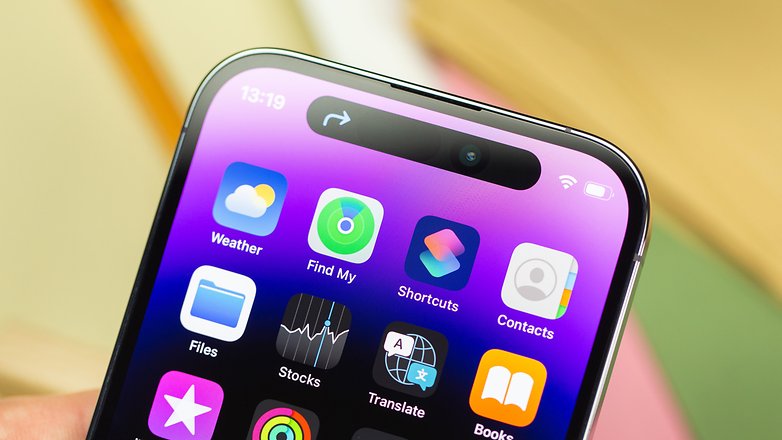 Honestly, any premium smartphone launched in 2022! It's absurd what smartphones like the iPhone 14 Pro, Pixel 7 Pro (review), Xiaomi 12S Ultra (review), and Galaxy S22 Ultra have to offer in terms of complexity and performance. But if I had to give the title of best smartphone, I would stick to Apple's model.
Casi
My tech highlight of 2022:
I'm really happy that Matter 2022 finally officially got going! The list of companies with certified Matter devices is growing steadily. I find the smart home topic to be extremely exciting, but have been very reluctant in the face of fragmentation. Now I'm in good spirits that a standard has actually been created that we will all be happy with.
My tech disappointment in 2022:
For me, there can only be one top loser in 2022: Twitter! What Elon Musk has done to Twitter in a very short time is simply hair-raising, even by his standards. He fired top employees, made fatal decisions in restructuring the platform, and trampled on the freedom of speech. Looking into the future, I'm scared and afraid for this oh-so-important service. If it continues like this, I recommend Twitter rename itself in two names: Sodom and Gomorrah!
Best smartphone/gadget in2022:
The best product of the year? I had to ponder a bit on this one. The Pixel 7 smartphones, perhaps? I also really like the Galaxy Z Fold 4. But my favorite smartphone of this year is the Galaxy S22 Ultra! The (finally) perfect integration of the S Pen, the quality of the cameras, Samsung's great update policy, and its classy design: For me, these are the exact things that I appreciate in a smartphone that come together beautifully here.
You should definitely take a look at the Samsung Galaxy S22 Ultra review!
Fabi
My Tech Highlight of 2022:
My highlights (besides some Apple products) are mainly the thermostats from tado that I purchased for my apartment. Of course, I've reviewed them many times, but I've never had them in my apartment for myself. I have to admit, I'm almost annoyed that I didn't convert our heating systems much earlier. You drastically reduce your energy costs and can also monitor the indoor climate.
My tech disappointment in 2022:
My lowlight is definitely: the fall of Elon Musk! I used to be something of a fan of Musk. His recent hapless - or rather erratic - actions, however, have caused me to mutate into just the opposite. In the meantime, I'm firmly convinced that he's well on his way to completely destroying his life's work, and taking a lot of shareholders down with him along the way. Regardless, it really left me speechless and thoroughly dismayed at what Musk has done with Twitter. The short messaging service was once such an important medium for me. Those days are over - what drama!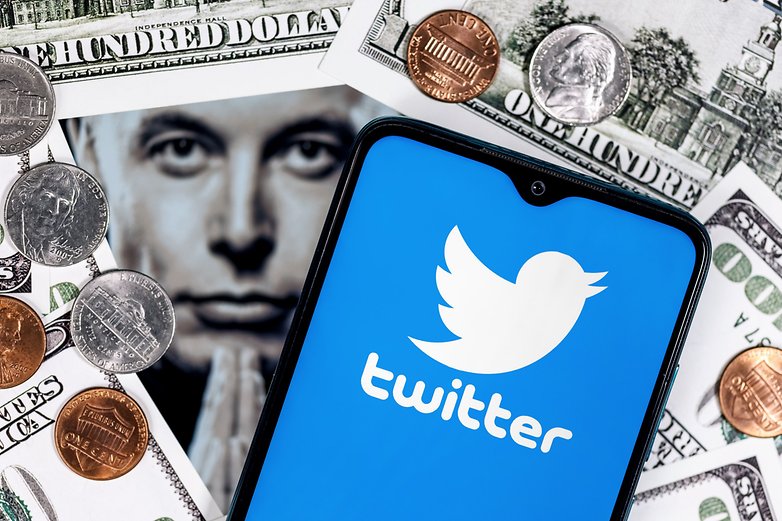 Best Smartphone/Gadget 2022:
For me, it's the iPads that I still consider my most important tech gadgets. If I had to choose between a laptop or an iPad - I would always go for the iPad. They are incredibly mobile, multifunctional, and together with the (admittedly quite expensive) Apple Studio Display (review ), making it unbeatably practical. For me, this is the perfect combination to work creatively and productively.
Florian
My tech highlight of 2022:
For me, it's definitely foldable smartphones. They're still not mianstream, but I think they've made a decent leap forward this year. Manufacturers like Xiaomi, Motorola, and lately, even Oppo launched interesting models. The Motorola Razr 2022 (review) holds its own against the Galaxy Z Flip 4 (review).
With the arrival of models like the Oppo Find N2 Flip or the Vivo X Fold in Europe, things should start moving in 2023.
My tech disappointment of 2022:
This year, I share my colleague Matt's grief, so my biggest disappointment is the fact that the best competitors to Samsung's Galaxy Z are still exclusive to China. I would have loved to see models like the Xiaomi Mix Fold 2 (review) or the Oppo Find N compete with Samsung's foldable smartphones.
Best Smartphone/Gadget in 2022:
The tech product that impressed me the most this year is the Geekom Mini IT11 (review). Having that much power in such a small package is a pretty commendable thing, in my opinion.
MaTT
My tech highlight of 2022: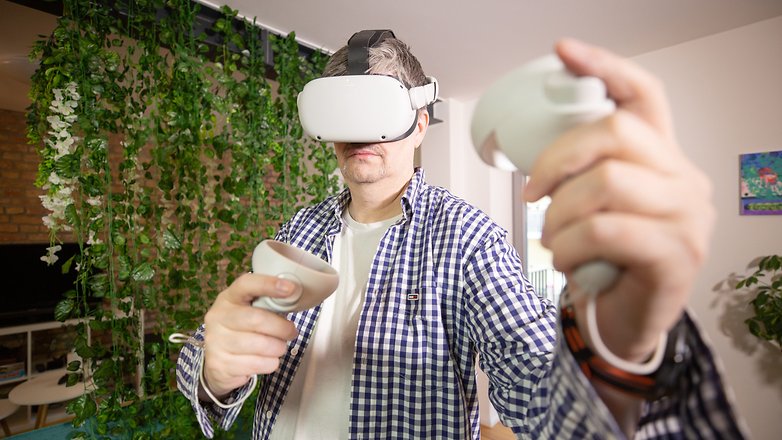 It feels like 2022 has had an impact on the area of VR/MR. DreamDance showcased the Pico 4, which leads to the topic of standalone VR glasses being sold at a reasonable price. Contrary to Meta, which is charging fantasy prices for the Quest Pro. After almost 10 years of slumber, the VR community seems to be reactivated, and HTC is getting back into the consumer sector. The Meta Quest 3 is also not far away. Apple is taking it easy as usual.
My tech disappointment of 2022:
I'm getting quite thick in the neck on these topics: one smartphone and three names, as well as "Foldable China only". I'm probably the biggest fan of the Oppo Find N, but Oppo apparently isn't for me. Or why do they now want to deprive me of the Oppo Find N2 as well? I would also call Oppo's assimilation of OnePlus unfortunate. Pete Lau did not deserve this.
Best Smartphone/Gadget in 2022:
My favorite smartphones in 2022 were clearly the Xiaomi 12S Ultra (China only, of course) and the Google Pixel 6a (review).I didn't expect such low prices from Google. And even on a budget, there was still the "flagship processor" and many features of the "big ones". Top Google and keep it up!
Rubens
My Tech Highlight of 2022: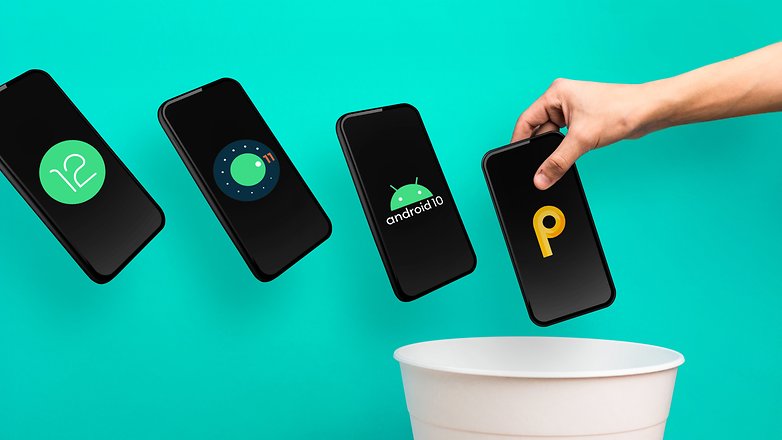 Even though the smartphone I use didn't benefit from such a policy, the tech highlight in 2022, in my opinion, was the improved situation surrounding Android updates. Samsung, OnePlus, and Oppo have finally understood that consumers who buy flagship devices deserve decent software support. Not only that, all three have managed to update more devices to the latest Android version than in previous years.
My Tech Disappointment of 2022:
200-megapixel smartphone camera sensors. Why?
Best smartphone/gadget in 2022:
The Steam Deck, perhaps? I had a pre-order for the second batch, but unfortunately had to cancel it :sad-emoji:
Stefan
My tech highlight of 2022:
My highlight for the year would be AI, especially when it comes to image and text generation. Since StableDiffusion was launched in August, things have been happening at a rapid pace. You can now generate photo-realistic images and videos from text, other images, or even fMRIs - mind reading, so to speak. ChatGPT is also crazy - watching live as the AI builds a web page according to your own wishes or thinks up jokes and explains the idea behind them. It is simply awesome.
My tech disappointment of 2022:
Facebook renamed itself Meta at the end of 2021. At the time, the promise was made that 2022 would be the year of virtual reality. With an impenetrable marriage to crypto and NFTs, billion-dollar VR platforms like Decentraland were supposed to revolutionize our lives. What the industry lacked, however, was the iPhone moment. Who knows? Perhaps Apple will pull it off next year with its VR/MR glasses.
Best smartphone/gadget in 2022:
What gadget did I enjoy the most in 2022? It was probably the Ultrahuman M1 (review). Basically, it's a semi-invasive blood glucose meter like the ones diabetics use. In other words, a Bluetooth sticker with a needle in the arm. The Ultrahuman app then shows you in real-time what your lifestyle is actually doing to your body. This is strangely fascinating and sometimes shocking at the same time!
---
Now you know what we were most excited about in 2022 and what we weren't so excited about. But NextPit is a community, which is why we want to know your thoughts on how you rate technological advancements this year. Share in the comments what tech stood out for you and what disappointed you? Feel free to tell us whether you can understand our decisions regarding the highs and lows. We look forward to your feedback!