Stop bashing foldable phones, it's much more than a gimmick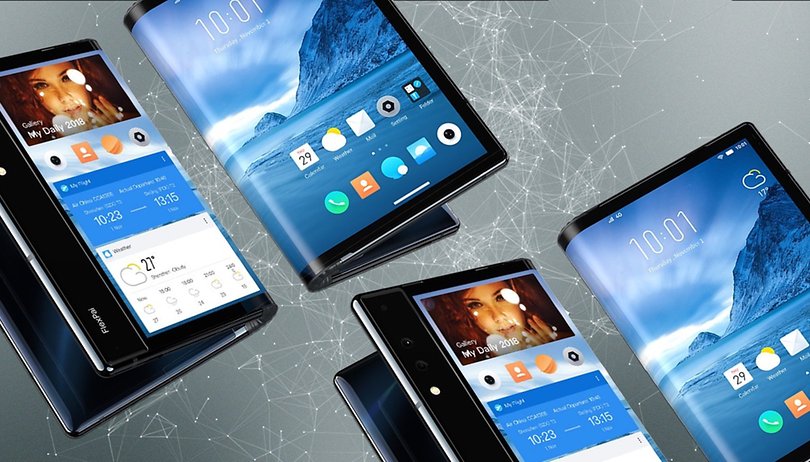 After years of incessant attempts, today's smartphones have practically reached their turning point: flexible displays. After witnessing various patent, prototype, noise and leak registrations, folding smartphones are finally among us. However, this kind of device has created a rather diffident approach among users, but the advantages are there.
Remember the ZTE Axon M? This device has two separate screens and can literally close thanks to the central mechanism placed between the two displays.
But the future is certainly not that and we aim higher and higher, for a single display that can bend and close like a real book. A future certainly not too far away: companies like Royole and Samsung are a clear example, having already given proof of being able to develop such technology.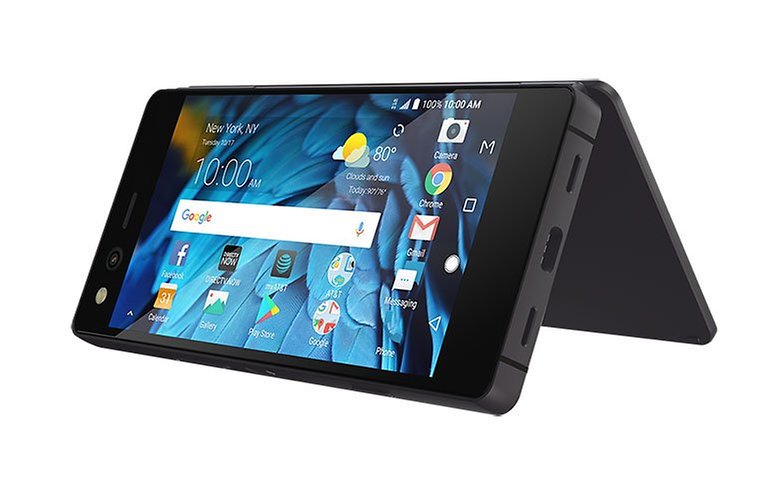 The reaction to these innovations among our readers has been skeptical, to say the least, with our polls indicating that few people see the benefits of the foldable smartphones, at least in practical, everyday terms. But 2019 will indubitably be the year of these new devices, and I'm confident that they will make the skeptics eat their words.
Will foldable smartphones make their mark on the market? Certainly. More importantly, do they boast of benefits? Absolutely! Let's see some...
New ways of interacting
In recent years, manufacturers have been improving smartphones by adding more RAM, more cameras and faster and faster processors. But apart from a few small exceptions, such as the fingerprint scanner integrated under the display, nothing has been able to change what your smartphone can do.
A 4K display may look better than a simple HD, but its main function is still the same. On the other hand, the addition of a front camera has certainly given rise to new opportunities that are now a must-have, such as video calls, selfies, etc.. Nobody wants a smartphone without a front camera nowadays, and a folding display has potential to make the same impact.
Foldable screens turn a single display into a double display. It's a bit like having a dual-monitor configuration at your workplace. It certainly improves productivity and brings many benefits during multitasking. The multi-window built into the latest versions of Android is already very useful, especially thanks to the larger and larger screens, so think about the level you could get with a folding display.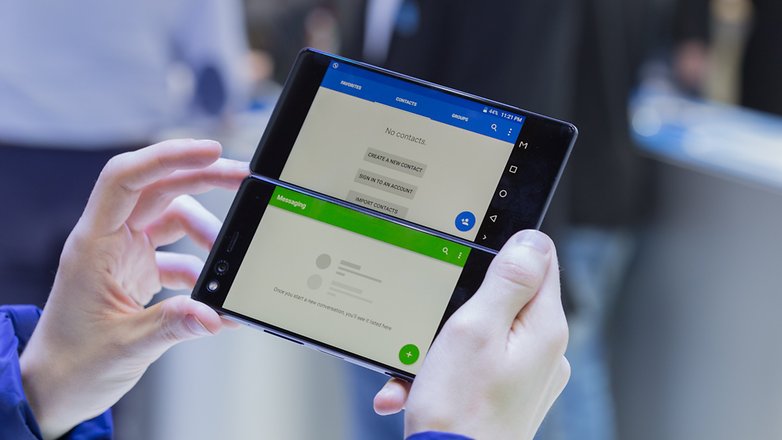 But that's not all: apps and games would also be developed specifically for this kind of device, perhaps providing additional features. In the case of games, you could think of a whole series of Nintendo DS-style additions.
Most beautiful selfie ever
The camera has become one of the most important components to consider when buying a smartphone, so much so that manufacturers are trying to improve it more and more and are always under pressure.
Mainly, however, they have always had to do the double job of developing software and hardware for both the front and the back, given the presence of completely separate sensors. However, this could soon only be history: thanks to folding smartphones, the rear camera could easily become the front camera and vice versa. Just fold the screen and you're ready to go!
No more broken (or almost broken) displays
Folding displays won't solve the problem of accidental drops due to smartphone owners' distraction, but folding the device will certainly provide an extra degree of protection for the display. Moreover, the material used to create these panels is mostly plastic, a very shock-resistant component.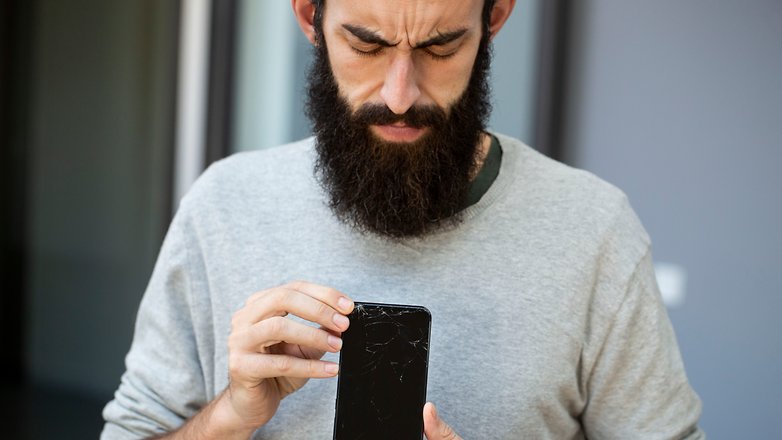 Manufacturers have made great strides in protecting the screen of their devices, thanks to the help of Gorilla Glass, becoming much more resistant than you might think. However, strength does not mean indestructible. Even a single fall on the right surface at the right angle is enough to completely demolish the glass of a current top-of-the-range smartphone.
More choice for consumers
Let's be honest, a new product category won't hurt the market. For years we have been wondering whether to buy a smartphone with more or less RAM, with a camera or even three, while soon we can choose between smartphones and folding phones (also smart, of course). You could compare it to all that has happened until recently between the old feature phones and the current smartphones.
Foldable smartphones will be a new choice that for consumers could be seen as an upgrade of their device. On the other hand, producers will get a new source of income to make a profit on, certainly with more profit margins in the short/medium term. This last aspect should not be underestimated since smartphones no longer produce the same margins of the past, which makes it necessary to break a paradigm.
Goodbye, tablet, it was nice!
I'm not saying it myself, but the numbers: the purchase of tablet devices is increasingly rare nowadays. The category recorded yet another drop in sales (a further -8.6%), with a result of 16 four-months in a row at a loss. I don't want to be too tragic on the subject, but I sincerely think that tablets are one of the technological categories born already dead (at least when it comes to Android).
I still remember when I bought my first Motorola Xoom, the first in the world to run Android Honeycomb. Even today, I can't explain the reason for that purchase at all, since I didn't know what to do with it even before I tore through the wrapping paper. Maybe I should have used it to tap beer, too!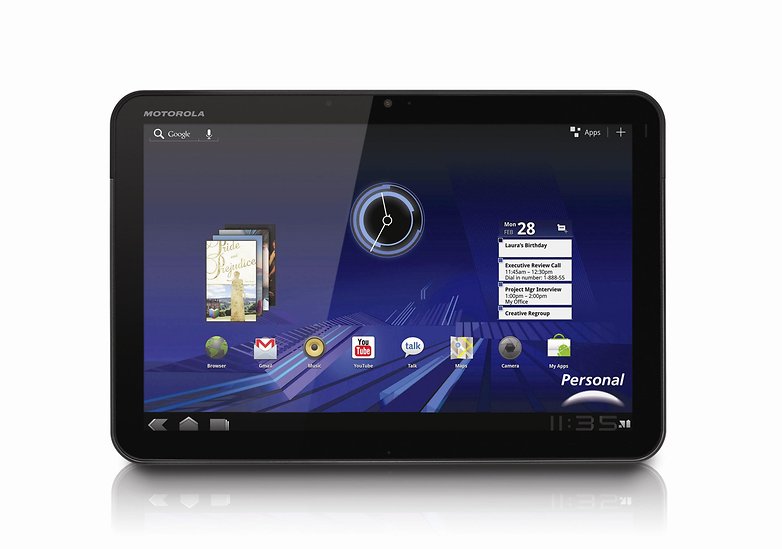 The "tablet" is an accessory that is mainly purchased at low cost to enjoy the best multimedia content on the move, not just to achieve greater productivity. Already at the time of their spread, with the smartphone you had everything at your fingertips and over the years things have not changed at all.
Probably, the arrival of the folding devices will mark for the tablets the coup de grace. Think about it: a device that can double the size of its screen up to 7 inches simply by flexing. It's like having a smartphone and a tablet at your fingertips at the same time.
I know what you're thinking now: these devices will have very high repair costs, they'll never fit into your trouser pockets, the technology is still unripe and so on. I fully agree with you, but we try to give an eye also to the positive aspects (maybe the most plausible ones) of this new trend, what do you think?
What do you think about folding smartphones? Let me know in the comments below. It will be a pleasure to read and respond to your opinions.