Sony Xperia XZ2 Premium vs Huawei P20 Pro: duel of the night owls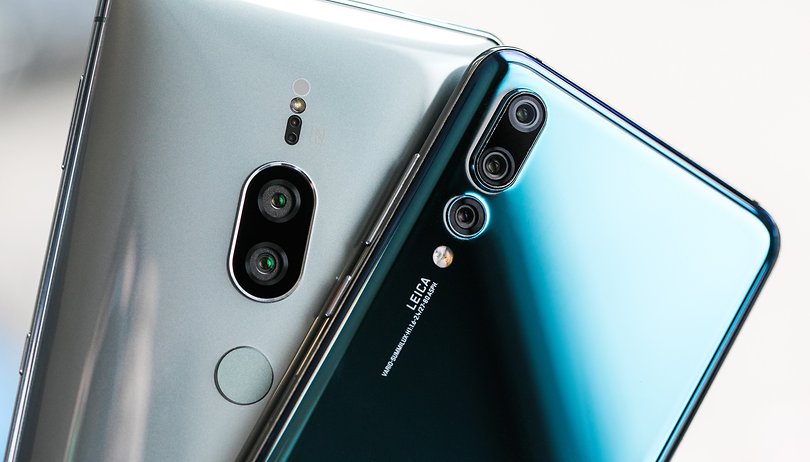 Two smartphones and an AndroidPIT editor embarked on a journey through the German capital city, and from this evening stroll, a number of shots were gathered from various low light scenes. Now, we need your help to compare the results of the Sony Xperia XZ2 Premium and the Huawei P20 Pro in this blind test. Let's find out which is the best smartphone camera for night owls.
Learn more about the Huawei P20 Pro in our video:
Taking good photos in the daylight isn't exactly a feat anymore. Most smartphones released in 2018 are able to capture good quality shots of landscapes, objects and sometimes portraits, regardless of price point. On the other hand, low light shots are a real proving ground. Huawei raised the bar for night photos with the P20 Pro in the first half of this year. The P20 Pro features a triple camera and sophisticated software, making it the reigning champ, but Sony is launching its first dual camera smartphone, the Xperia XZ2 Premium. Will Sony be able to take the crown? We leave that up to you in this blind test.
With both cameras, we used the automatic camera app settings. And since the Xperia XZ2 Premium doesn't have a night mode, we didn't use night mode of the P20 Pro. Take a look at the photos we've taken along our tour of Berlin below and decide.
Scene 1: A port in low light
Along the waterfront of the Spree in Berlin, there is a small inland harbor, and it is here where the Huawei P20 Pro and the Sony Xperia XZ2 Premium fought against each other to capture the best shot of two sailboats. Which of the two photos do you like better?
Scene 2: The Gendarmenmarkt during a warm summer night
At this famous site, there are several different light sources and still very little daylight left. Both smartphones had to cope with these conflicting lighting conditions.
Scene 3: A nighttime close-up
In the third scene, we capture the bicycle in very bad lighting. Both still managed to take good shots of it, and it looks like the bike was partially under a light source even though it actually wasn't. Which one do you like better?
Scene 4: East Side Gallery - The Berlin Wall at night
This shot of the Berlin Wall was particularly hard to capture. After all, the wall was in the shadow with lights behind it, and the cameras had to struggle to capture the brightness and colors in the foreground and background correctly despite this. Which do you think handled it best?
Which do you predict will be the winner? Let us know in the comments. We'll reveal the winner and which shots belonged to which phone soon!