Sony's Xperia XZ2 Premium is lightning fast, but still tests your patience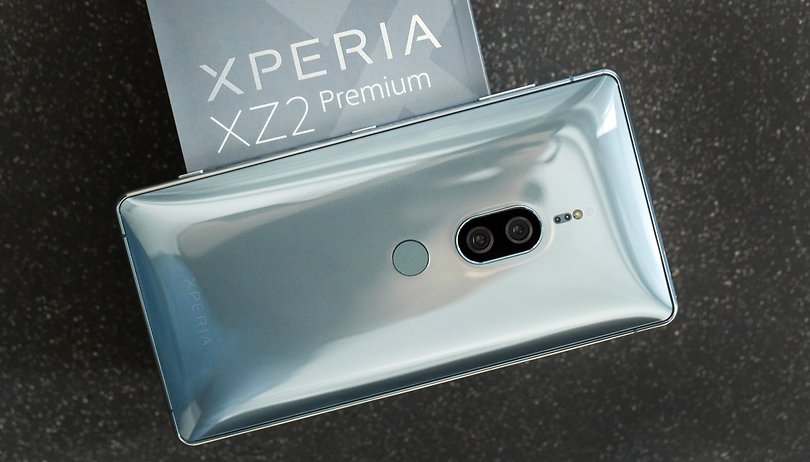 Sony has finally completed its premium XZ2 line for 2018. In our performance test, we see whether the long wait has paid off, and find out if the Xperia XZ2 Premium can hold its own against the competition.
Sony Mobile began promoting the Xperia XZ2 Premium at the Mobile World Congress 2018 back in February. The most striking feature is on the back. For the first time, Sony is installing a dual camera, after equipping almost every other manufacturer with image sensors for their multi-camera smartphones. But this test all about how powerful the Xperia XZ2 Premium is.
Like in the Xperia XZ2 and XZ2 Compact, Sony relies on Qualcomm's fastest SoC: the Snapdragon 845. In the XZ2 Premium, it is paired with 6GB of RAM, whilst its sister models have to make do with 4GB.
We put the Sony Xperia XZ2 Premium through a series of benchmark tests to see how it performs. Although these tests do not reflect real life usage of the smartphone, they do provide us with figures and information for a comparison between different models from rival manufacturers.
The Sony Xperia XZ2 Premium in our benchmark tests
| | Sony Xperia XZ2 Premium | Sony Xperia XZ2 | Samsung Galaxy S9+ | OnePlus 6 |
| --- | --- | --- | --- | --- |
| 3DMark Sling Shot Extreme | 4.528 points | 4.678 points | 3.304 points | 4.073 points |
| 3DMark Sling Shot Vulkan | 3.312 points | 3.734 points | 3.021 points | 3.275 points |
| 3DMark Sling Shot ES | 5.427 points | 6.160 points | 3.966 points | 5.583 points |
| 3DMark Ice Storm Extreme | - points | 62.739 points | 38.701 points | 62.113 points |
| Geekbench 4 Single / Multi Core | 2.435 / 8.418 points | 2.412 / 8.414 points | 3.771 / 8.923 points | 2.448 / 8.970 points |
| PassMark Memory | 12.260 points | 12.418 points | 24.164 points | 12.465points |
| PassMark Disk | 75.220 points | 73.208 points | 67.765 points | 73.927 points |
The first thing that stands out in our benchmark analysis is the that the extra 2GB of RAM on the XZ2 Premium, compared to the non-premium version, does not provide better performance. In a direct comparison with the Samsung Galaxy S9+, which is equipped with Samsung's own Exynos 9810 SoC in Europe, it is clear that, once again, Qualcomm is ahead in graphics-intensive applications. The Samsung is noticeably faster in terms of raw processing performance.
Samsung's implementation of the memory controller is also better, with more than 24,000 points. That's twice as high as on Qualcomm SoC smartphones.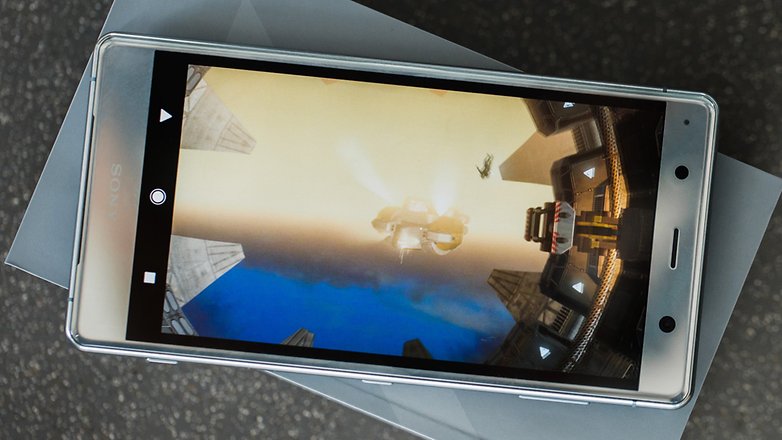 Pure performance measurements are one thing, but how much of that power is actually left over for everyday use? Does the software eat too much of the actual performance when you are actually using the phone? In that sense, the Sony Xperia XZ2 Premium has a dark secret.
Brilliantly fast, with one ugly stain on performance
Let's start with the positives. In everyday applications, the Xperia XZ2 Premium flies through the home screens and quickly switches through apps. Even demanding games like PUBG Mobile run smoothly in the highest possible settings. Thanks to LTE Cat 18 and 6x carrier aggregation, up to 1.2Gbit/s in downstream and 200 Mbit/s in upstream can be achieved, theoretically at least.
Certainly, the speeds possible in everyday usage are largely dependent on the network operator, the transmission masts and various other conditions. In a comparison with the OnePlus 6 that is 'only' capable of Car 16 and 4x carrier aggregation with a maximum total of 1Gbit/s downstream and 150Mbit/s upstream, the Xperia XZ2 Premium was able to demonstrate that it receives and transmits mobile data much faster.
Personally, I also like the fact that Sony's Xperia smartphones are among the best performers for VoLTE and WiFi calling. Of course, you need appropriate network operators and the feature must also be enabled in your tariff to take advantage of this. The call quality is audibly better and WiFi calling ensures that you remain reachable via WLAN in a highly insulated and energy-efficient house.
In fact, the XZ2 Premium runs perfectly in everyday life and you can't complain about stuttering apps, long waiting times when downloading documents and so on. However, in everyday smartphone life, you also want to take pictures and the occasional video. You have to be patient here. One or two seconds can pass between the shutter release and the possibility to view the image on the screen. It takes just as long if you want to benefit from the new dual camera or switch to bokeh or monochrome mode.
Top smartphone with a (still) sluggish camera app
The Sony Xperia XZ2 Premium shines in all situations the series always has done, but with the speed of the most important app, Sony is nevertheless testing my patience. The waiting time between mode changes, or even just viewing the image you have just taken, is too long and might frustrate users in the long run. Hopefully, there will be a software update soon that will improve the performance of the camera app.
What do you think of the Sony Xperia XZ2 Premium? Would this smartphone be a real alternative to Samsung's latest Galaxy S9 models, a Huawei P20 Pro or maybe a Pixel 2 phone from Google? Leave your opinions in the comment section below.