Sony Xperia X Performance review: a luxury let down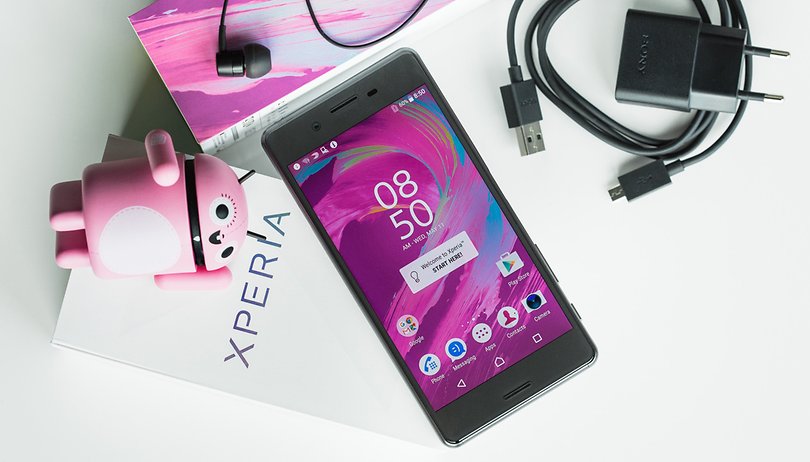 Sony Mobile's recent past has been riddled with problems. From overheating devices to ditched fingerprint scanners, confusion over brand names and week-one price drops, it's no surprise that its smartphone sales are floundering. With new branding for its flagship series, can Sony's Xperia X Performance also kick-start a turnaround for Sony Mobile's sales? Find out what we think in our Sony Xperia X Performance review.
Good
Performance worthy of the name

Water-resistance

Quality stereo speakers

Nice selection of default wallpapers
Bad
Overpriced

Subpar battery life

Underwhelming camera

Awkward volume control position
Sony Xperia X Performance release date and price
The Sony Xperia X Performance is not yet available, but it can be pre-ordered starting at $699 unlocked. You can find it at Best Buy, B&H and Amazon. The device is available in rose gold, lime gold, graphite black, and white, but available variants differ depending on the reseller.
The Xperia X Performance release date is slated for July 17. Our test device for this review was the 32 GB US model in graphite black.
Sony Xperia X Performance design and build quality
Anybody familiar with Sony's Xperia Z device designs will be immediately at home with the X Performance. Despite a change in title, you could easily think of the Xperia X Performance as an Xperia Z6 – it looks and feels just like an iteration on the Xperia Z5 (and devices before it).
The X Performance is almost identical to the mid-tier device in the X range that we previously reviewed, the Sony Xperia X, though the Performance model is a few millimeters thicker (arriving at 8.7 mm compared to 7.9 mm). Those in search of the sleekest Android machine available should take note: it's not thick, but it's thicker than most of the 2016 flagships and it's one of the first design facets that struck me.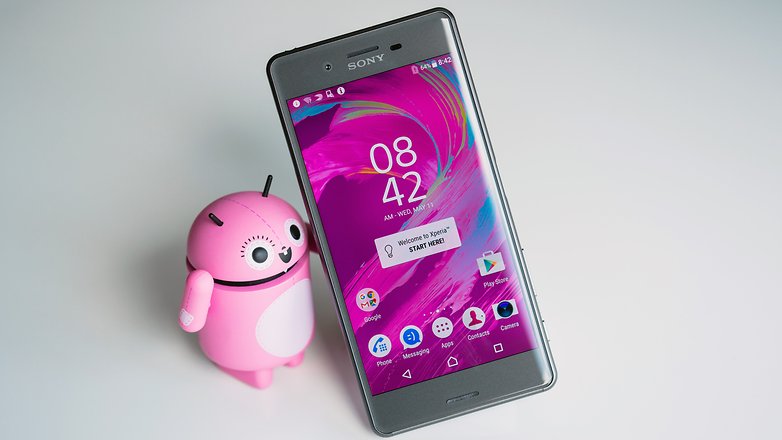 Thickness aside, this looks like a typical Sony Xperia, built of premium-feel brushed metal and glass (I reached out to a Sony PR to confirm the exact material used, and they said "the back of the device is brushed metal" and referred me to the specs sheet). The build quality is strong and it's both comfortable to hold and impressive to look at.
The metal finish on the device rear and sides give it a sophisticated overtone which is hard to beat. Device's like the Nextbit Robin, or perhaps the LG G5, seem to lack refinement by comparison.
It's a hefty little devil, weighing 164 g, and combined with its shiny gray color, it lives up to any expectations instilled by its high price tag: it feels like an expensive piece of hardware. The smartphone's good looks are only boosted by the 2.5D glass on the front and soft, square corners.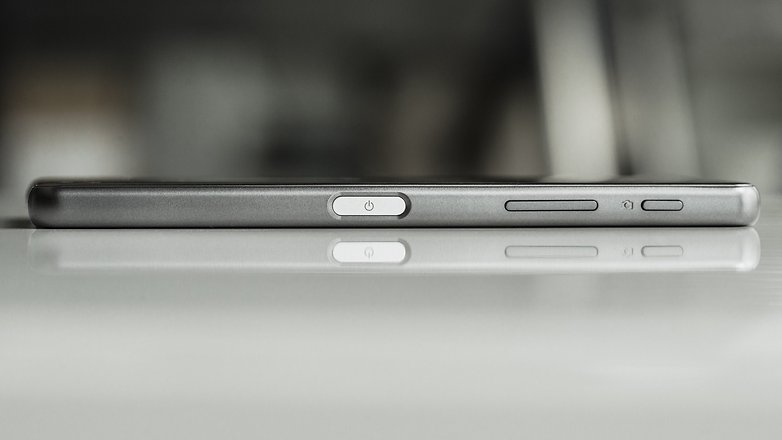 Size-wise, the Xperia is X Performance sits between the Xperia Z5 Compact and Xperia Z5. With a 5-inch display, it's a comparatively small handset, which is appreciated in a market crowded by 5.2 to 5.7-inch phones.
The bezels, however, are quite large, with Sony failing to hit even a 70 percent screen-to-body ratio, but the integration of stereo front-facing speakers makes up for this somewhat: at least those bezels are going to good use.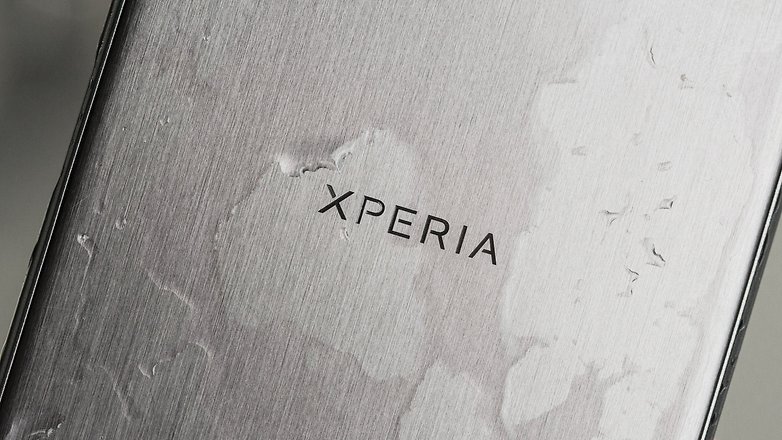 IP68 certification for dust- and water-resistance is also in effect, true to Sony flagship form.
As a long-time user of Xperia devices, there are a few aspects of the design that I find disappointing, however. Firstly, the volume rocker is placed so far down the handset that it's hard to press with your thumb when held in the right hand. Perhaps a small detail, but I frequently adjust the volume of media, calls and my Bluetooth speakers and headphones, so I find this uncomfortable and annoying.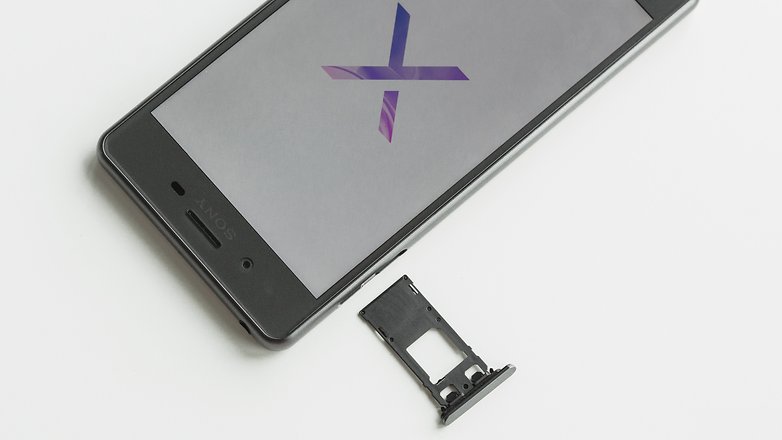 Another irksome feature is the integration of the notification LED into the top speaker. Speakers are speakers, notification lights are notification lights; combining these disrupts the symmetry of the handset. It's out of place.
Finally, it's not a radical departure from past Sony devices, and might be a bit too familiar now. Worse, the few changes that have been implemented on this device aren't exactly for the better.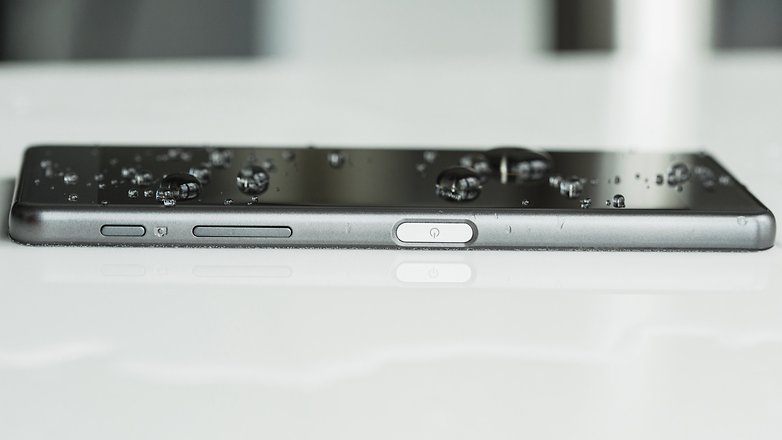 Still, the Xperia Z6 Xperia X Performance is a very attractive smartphone and simply gliding fingers over its silky rear is a pleasure. Despite quibbles, if you're in the market for an understated and confident handset look and feel, this Xperia could be the device for you.
Sony Xperia X Performance display
The Sony Xperia X Performance arrives with a 5-inch Full HD display with 441 pixels per inch. It's an IPS LCD display, giving it a cooler tone than its LED competitors, and images look true to life thanks to Sony X-Reality for Mobile image-enhancement software.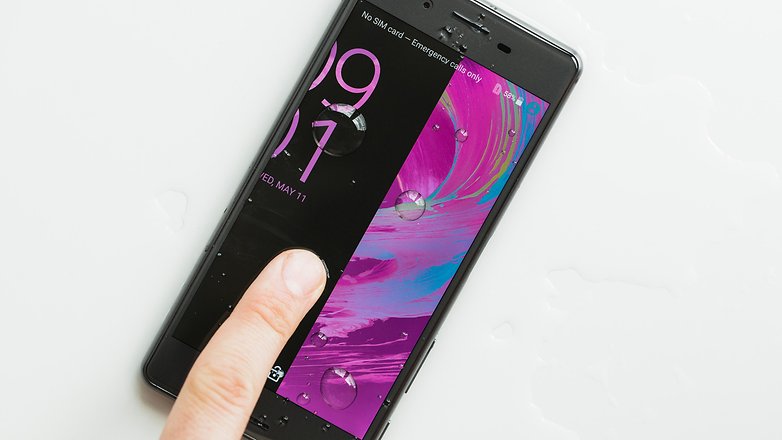 If this isn't to your liking, you can switch it off, or even make use of 'Super-Vivid mode' which increases the overall saturation to deliver vibrant images. Letting the user quickly alter the color palette and saturation to their particular preference is a nice addition, even when Sony's display is still highly capable with the setting switched off.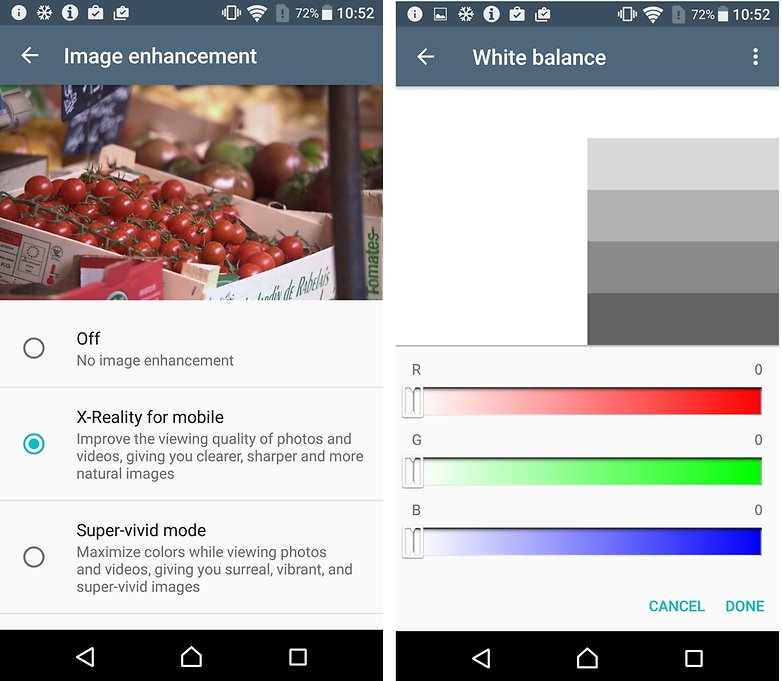 Viewing the display in direct sunlight is fine with the brightness whacked up, and screen protection comes in the form of scratch-resistant glass with an oleophobic coating – Sony uses its own alternative to Corning's Gorilla Glass.
At a glance, the X Performance suffers little compared to its QHD friends (there are only a few occasions where QHD can really be taken advantage of), but for the price, and future potential, I'm still disappointed that Sony didn't integrate a 2K display, especially when they released a 4K-display phone last year.
Sony Xperia X Performance software
The Sony Xperia X Performance is running on Android Marshmallow 6.0.1 with Sony's Xperia user-interface on top. Xperia UI is one of the more distinct Android skins, making use of its own buttons and settings menus, but you'll be familiar with the notification shade and quick-settings, which stick close to stock Android. If you don't know what any of this means, head to our Android UI guide.
Xperia UI arrives bundled with the usual Sony apps such as Album, Music and Video, as well as Sony's own What's New store. What's New is like a poorer version of the Play Store and I can't imagine users will get much mileage out of it. The same can be said for its Lounge app, but at least this one can be deleted.
Sony's dedicated media apps are completely functional, but they aren't removable, which is a shame seeing as many users have their own preferences for these types of apps.
Additionally, Sony has its own Themes store where you can download complete UI overhauls. These are generally used to promote Sony movies or products, but there are the occasional themes which stand on their own and the X range's default wallpapers look great.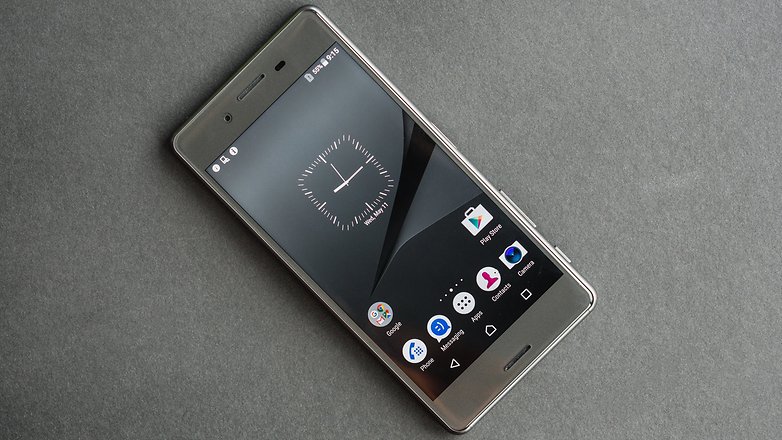 Sony makes use of a number of its own settings, too. The aforementioned display options are complemented by detailed and useful audio settings (discussed in the audio section) and extras like Glove Mode and Tap to Wake Up, which wakes up your device display when you double tap it. None of these are present in the stock Android software, and I welcome them here.
Sony has packed in a bunch of credible features alongside some disappointing ones. I'm happy to take the rough with the smooth but simply allowing users to delete or disable the unwanted apps would elevate the interface.
As a final consideration on the software side, don't expect timely Android updates from Sony. The Japanese company is making strides to improve the speed at which these are delivered, but I don't predict a huge turnaround in the next year or so. It took until April 2016 to bring its flagships up to speed with Android Marshmallow, half a year after the source code was released.
Sony Xperia X Performance performance
Inside the Sony Xperia X Performance is a Qualcomm Snapdragon 820 processor supported by 3 GB of RAM, while the internal storage capacity comes in at 32 GB or 64 GB (depending on the variant) and can be expanded via microSD card up to 200 GB.
Not only do these hardware components ensure that the Xperia X Performance is completely capable of playing the latest Android games without a hitch but it has also secures this device's place as the highest-performing Sony phone to date.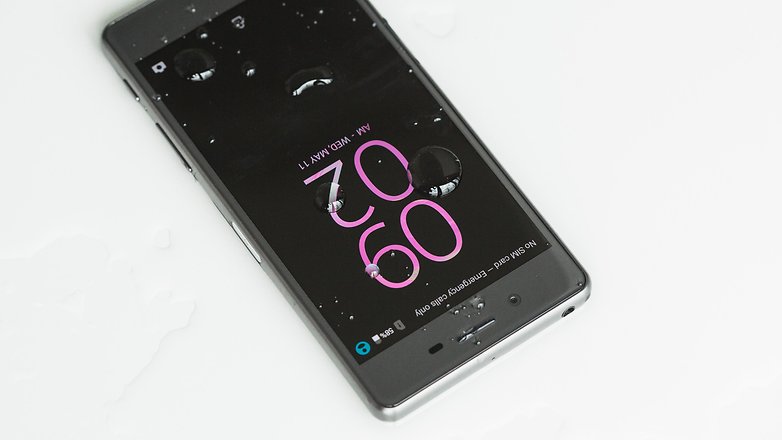 With performance in the title, this was to be expected, but I'm nonetheless happy to report that this is in fact the case. In its 3DMark Sling Shot test, a recognized graphics performance measurement tool, the X Performance even bested the Samsung Galaxy S7. That said, the Xperia X Performance isn't pushing around as many pixels, so this no doubt forms part of the reason.
3D Mark Sling Shot ES 3.0
3D Mark Sling Shot ES 3.1
3DMark Ice Storm Unlimited ES 2.0
Geekbench 3 - single core
Geekbench 3 - multicore
Google Octane 2.0
PC Mark Work Performance
Xperia X Performance
2604
2246
26524
2244
5326
9131
6436
Galaxy
S7 edge
2362
1976
30310
2018
6248
10292
4607
The X Performance's overall performance doesn't, however, exceed many of its competitors (LG G5, Galaxy S7, HTC 10, OnePlus 3) in benchmarks and the reason for this is likely due to one area: the X Performance is the only one with 3 GB of RAM; its opponents have 4 GB or more.
Still, benchmarks are only benchmarks. In day-to-day, real-world use, it's an excellent performer.
Sony Xperia X Performance audio
Sony has a good habit of delivering on sound quality and the X Performance excels in this regard once again. The device makes use of stereo speakers on the front which are perfectly capable of meeting all my multimedia needs.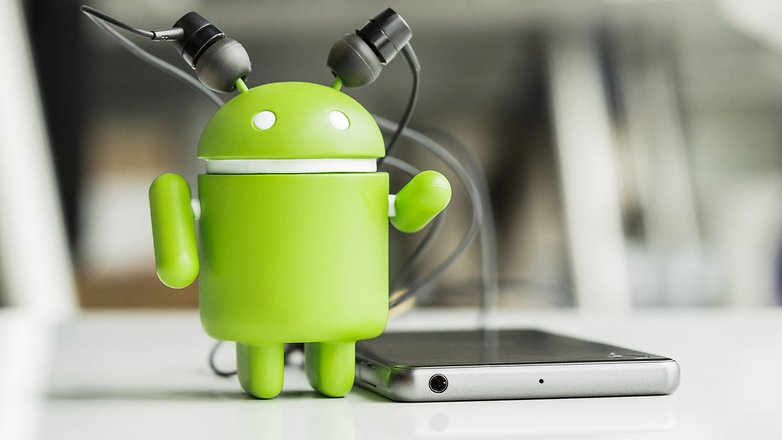 The X Performance provides a clear sound for watching videos, listening to music or simply talking to someone. The speakers are powerful, too, but this doesn't come at a cost to quality and Sony's dedicated audio settings do an excellent job of optimizing the sound experience.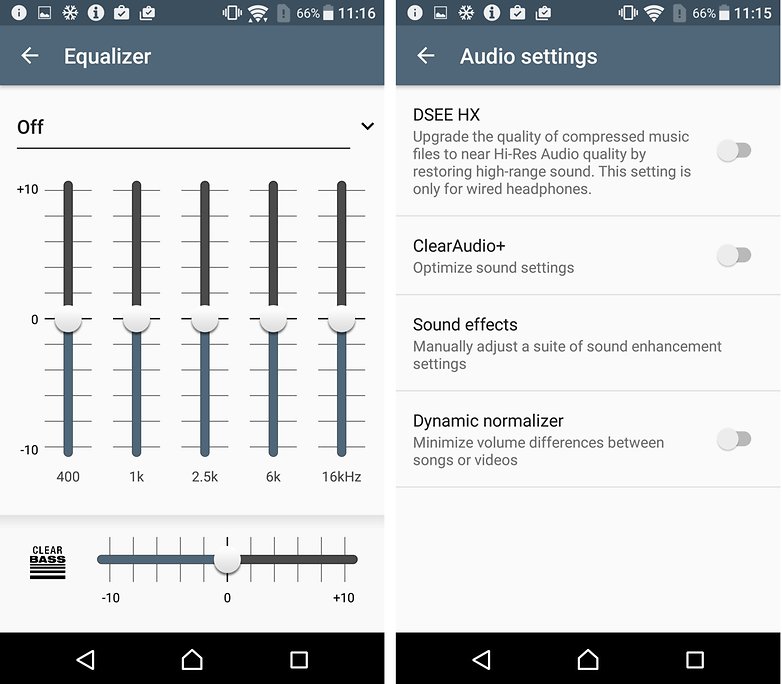 An equalizer, dynamic normalizer and other sound enhancement effects are found in the X Performance settings menu and the Sony headphones supplied with the smartphone are also high quality and show off the strengths of the handset.
Sony Xperia X Performance camera
Xperia X Performance uses the same camera setup as the Xperia X: a 23 MP rear camera with f / 2.0 aperture and a 13 MP front-facing camera with f / 2.0 aperture. And, in something of a surprise from a Sony device, it's not very good.
This camera is new to the X range, an 'upgrade' compared to the Xperia Z5, with the main difference compared to last year's flagship being the X Performance's new, and very fast, predictive hybrid autofocus system. This helps to better capture moving objects and reduces blur when the smartphone is moving.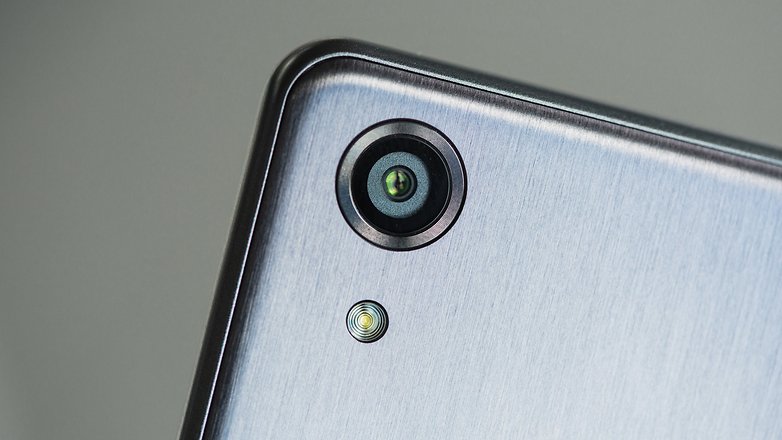 The quality of the photos themselves is generally okay. They're good in well-lit environments with balanced colors, while shooting in darker environments generates a serious amount of noise.
I expected that the 23 million pixels in the sensor would ensure that details remained sharp when zoomed in, but the image processing could be better here, you can see a lot of noise generated on closer inspection of images.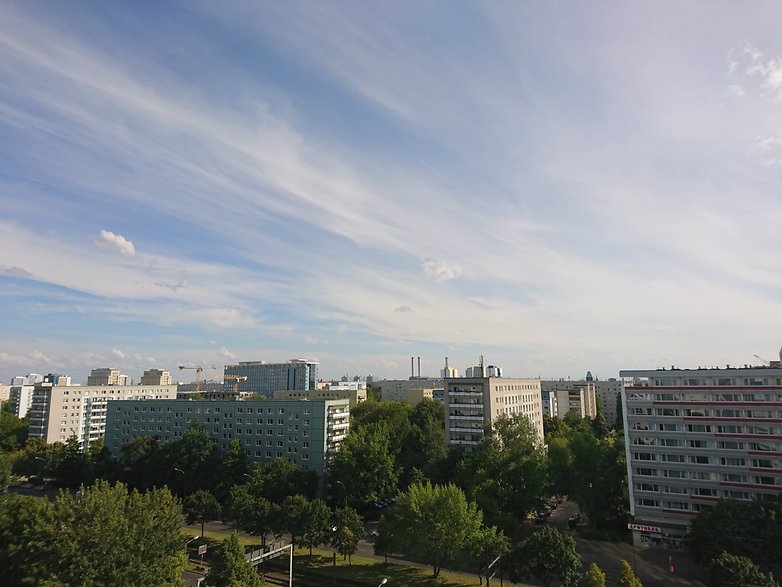 Sony's camera software, meanwhile, includes two main shooting modes: Superior Auto and Manual. Superior Auto serves its purpose as a go-to solution for taking quick snaps, where it automatically chooses settings based on the lighting / environment. In practice, this mode works very well and, though I am an amateur as far as photography is concerned, I never felt a need to stray beyond this to improve a picture.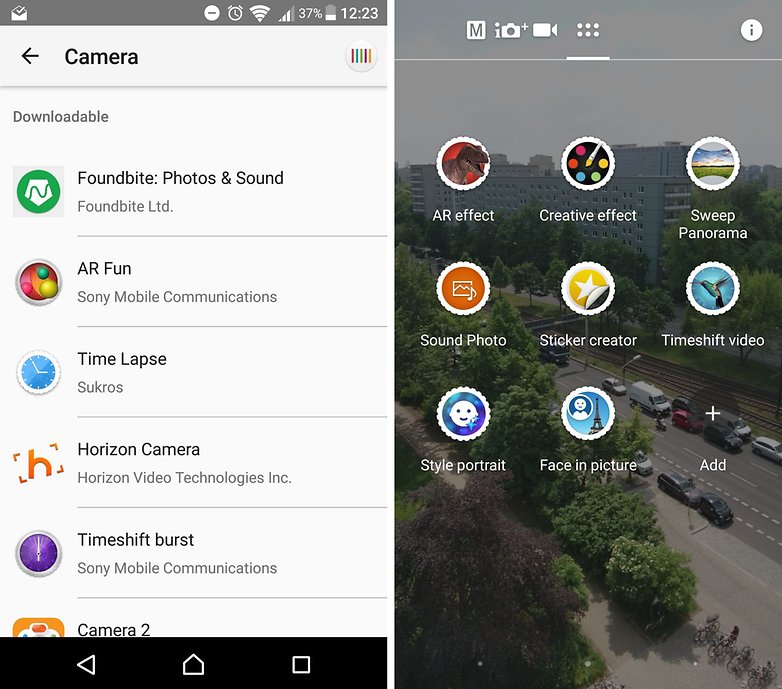 The Manual mode is welcome but could be a little more comprehensive. You can select white balance and ISO values, but that's about the extent of the advanced controls. It's a little slim for those wanting to really push the camera.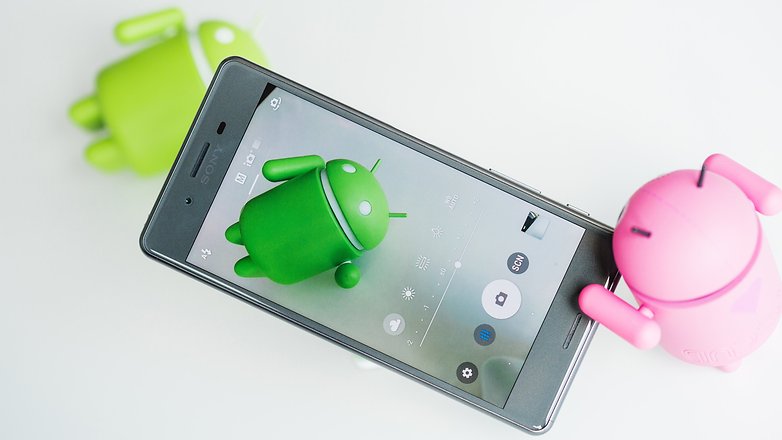 Videos are helped by Sony's image stabilization and are sharp but limited to 1080p resolution. A strange decision, given that past Sony phones could shoot in 4K, or perhaps not so strange given that they did have a tendency to overheat.
All in all, camera performance is a disappointment. Photo quality delivered by the X Performance is equivalent to, or worse than, the Xperia Z5. Granted, the Z5 features one of the best Android cameras we've ever seen. But as it's now more expensive successor, I expected more. If you are looking for the Android phone with the best camera, this is not it.
Sony Xperia X Performance battery
Like camera technology, battery life is another area where Sony typically rises above the competition. Unfortunately, the battery performance here leaves something to be desired.
The Xperia X Performance cell itself is around 10 percent smaller than its main competitors, at 2,700 mAh (the HTC 10 and Galaxy S7 feature 3,000-mAh cells). This 10 percent deficit is observable in general usage and results are disappointing.
Getting more than 24 hours of standby time out of the X Performance isn't likely. With heavy use, you will struggle to reach the end of the day. This is especially the case if you watch a lot of videos or take a lot of photos. After 12 hours of, admittedly pretty intensive, use, the battery was down to nine percent.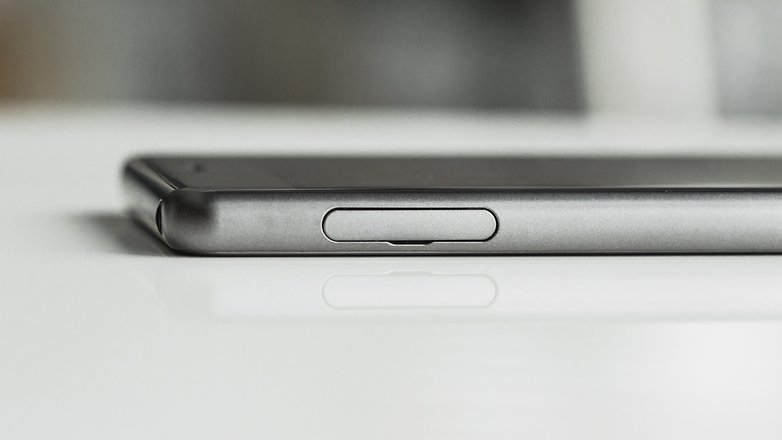 If you want to reach the "two days of battery life" mark, you'll need to make use of the Stamina or Ultra Stamina modes provided by Sony while also paying close attention to your usage.
Ultra Stamina mode, despite crippling most of your devices functionality, is efficient in dramatically extending standby times. This brings your display to a single home screen with no Wi-Fi or data usage but it could provide for 5-7 days of standby time.
The Xperia X Performance has a quick-charging system, which goes some way to making up for its poor battery performance, but doesn't feature USB Type-C or wireless charging.
Sony Xperia X Performance technical specifications
Final verdict
The Sony Xperia X Performance isn't a bad smartphone. With water-resistance, a bright Full-HD screen, useful software, strong performance, and microSD card support, it's not bad at all. It's just bad value. It lacks a fingerprint sensor, QHD display, USB Type-C and wireless charging. These won't be a concern for every user (I don't care about any of that, personally), though they could become valuable in the next couple of years.
But none of that even matters because the Xperia X Performance has a $700 price tag. Given the disappointing camera software and battery life, this cost is far too steep.
I'm a fan of the build quality, water-resistance and microSD card support, but this is barely an upgrade to the Xperia Z5, which can be found for 200 bucks cheaper on Amazon. In fact, with the better camera performance and a larger battery, I'd say the Z5 is an even better option, despite that it will probably receive one less Android update.
When Sony released the Xperia Z2 and Xperia Z3, I thought that the general lack of interest in the devices was unfair; people just didn't understand Sony had to offer, I thought. Disappointingly, this time around, if the X Performance is overlooked, I think it would be entirely justified.
We called the Xperia X a high-priced mid-range handset in our review. If it wasn't for a Snapdragon 820 processor, I'd be tempted to level the same criticism at the Xperia X Performance.
This article has been rewritten since the original hands-on review and comments below may not reflect the current content.
Additional contributions from www.androidpit.fr editor Pierre Vitré