Sony PS-LX310BT review: get into vinyl the easy way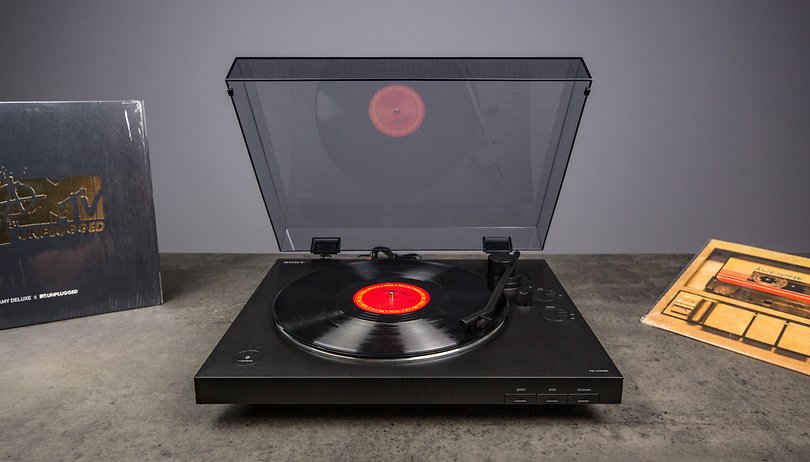 Vinyl is back! At least in the UK. Last year was the 11th consecutive in which vinyl sales grew. More than 4.2 million records were sold in the UK in 2018. Now, hardware manufacturers are reacting to what is clearly no fluke. With the PS-LX310BT, Sony has created a turntable for the modern music fan.
Good
Affordable price tag

Quick and easy to set up

Automatic operation

Good sound for the money
Bad
Dedicated turntables offer more detailed sound at this price

Larger than you'd expect

Buttons feel a little cheap
Bluetooth Turntable: All deals
Getting into vinyl doesn't have to cost a fortune
The way we consume music is naturally governed by technology, but as older formats such as cassette tapes and CDs have faded into the past, something different has happened to vinyl. The format has, for some time now, been lauded by audiophiles. It is seen by some as the purest musical medium, and thus the equipment needed to play vinyl records can run into silly amounts at the top end of the market.
Vinyl is something I've personally been interested in for a few years, but have always been reluctant to invest in top-end hardware. I love the sound of vinyl records, but I don't have the apartment space or the cash to go big on an audio system. At home, I tend to listen to Spotify from either my smartphone or my tablet, paired to a couple of different Bluetooth speakers I have in different rooms.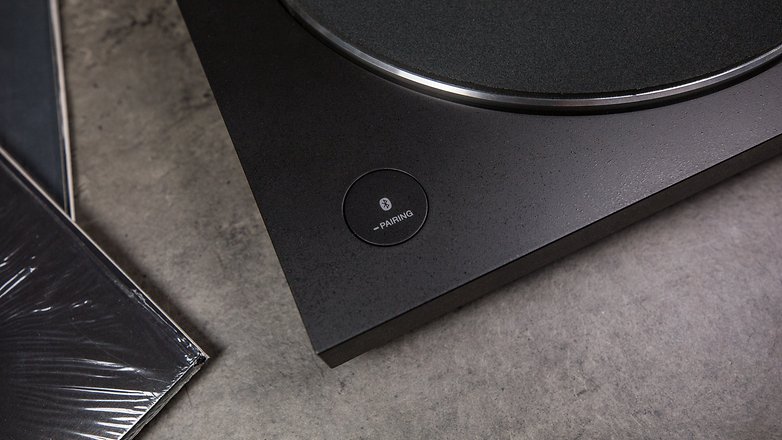 The PS-LX310BT is available now and costs £230 in the UK directly from Sony. The price in the US is even more attractive, at $179.99. This Sony Bluetooth turntable is clearly designed for people like me, then, who are looking for an affordable and hassle-free way to enjoy vinyl records. So how did it perform?
Clean, retro design is a winner
Retro and minimalist, the Sony Bluetooth turntable is about at home in a Berlin apartment as Jimi Hendrix is holding a white Stratocaster (upside down). I have to admit I love the design. It is effortlessly cool. The thick plastic dust cover, whilst practical, ruins the aesthetic for me, so I just left it off.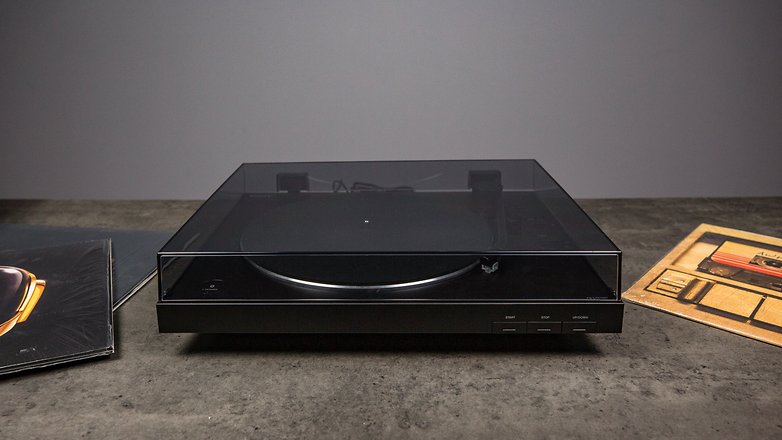 The Sony PS-LX310BT is laughably simple to set up. Pull it out of the box, put the belt around the motor pulley, hit the Bluetooth button to connect to a speaker and you are ready to go. The whole process takes less than 10 minutes.
Two operating speeds are available - 33⅓ and 45 RPM - you can switch between 33 RPM LPs and singles, which are often pressed in 45 RPM. You can find albums in the 45 RPM format too, but they're not so common. Above the speed control is a switch for either 7-inch or 12-inch records.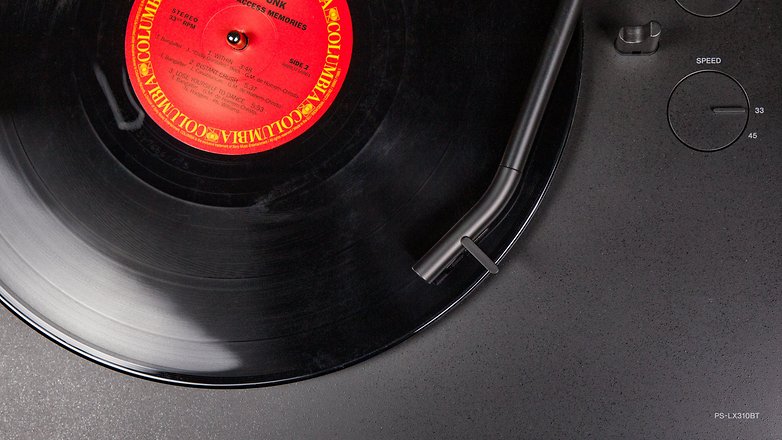 Three stages of gain (low, mid and high) can boost or reduce the output depending on the level of the recording. This allows you to avoid distortion or problems with low overall volume. The Low setting will give you a -4dB reduction, whilst the High setting gives you a +6dB boost.
Gone also is the need for any fine-tuning or calibration of the arm. Everything is automatic on the PS-LX310BT, including an auto-stop feature which returns the arm once the record is finished. The idea here has clearly been to make this as painless as possible for new vinyl enthusiasts and, despite the fact that the buttons feel a little cheap, it works well. Purists will probably still rather lift and place the needle onto the record themselves though - there's just something that feels right about doing this that I can't quite put my finger on.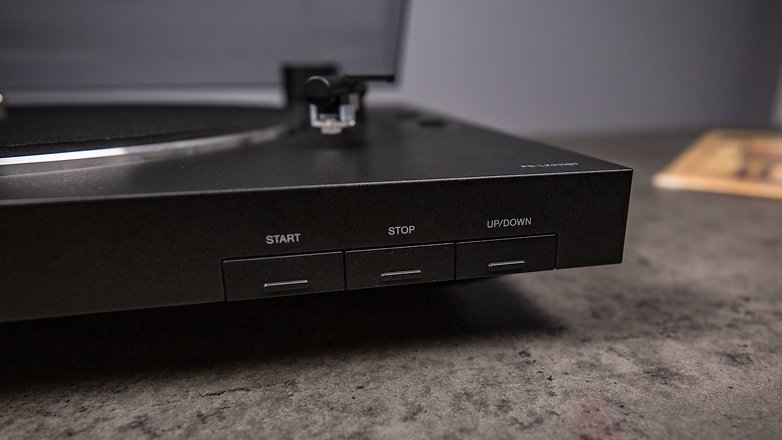 The Sony Bluetooth turntable also supports line output if you do want to use it as a regular turntable and run it together with your own amp and speakers. I didn't test this feature. It's a nice option to have, but not really what the product is all about.
Satisfying sound with lots of options
I tested the Sony PS-LX310BT with a range of Bluetooth speakers at the office in a large room and at home in smaller rooms. The speakers I used ranged in size and price. First, I connected to the Sony SRS-XB501G (around £300). I also listened through the Soundcore Model Zero (about £180) and the Souncore Flare+ (about £90). The package we received also came with the tiny Sony SRS-XB12 speaker (about £60). You can pair up to eight speakers at a time.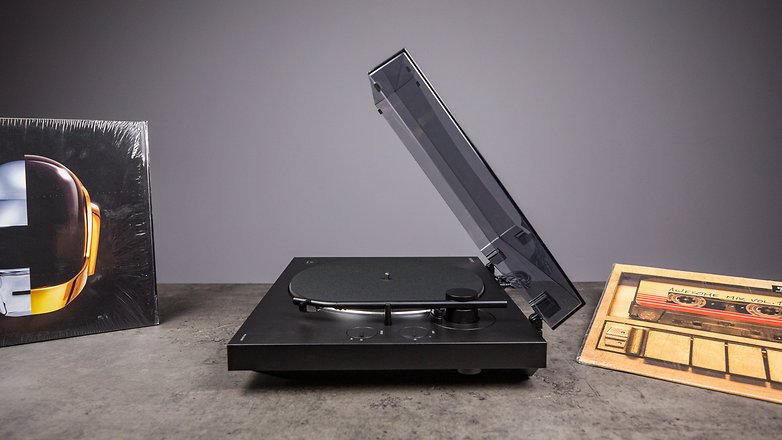 The sound has a lot of drive and attack to it, especially when you crank the gain on the built-in preamplifier, yet it remains warm and entertaining. I first dropped the needle of Iceage's Beyondless album and was surprised how detailed a track like Pain Killer, with its blend of distorted guitars, strings, and brass instruments sounded. Don't expect the highest level of stereo imaging or detail in the sound, but at this price point, you will be more than satisfied. The sound also scaled quite well to the smaller speakers.
As this is a Bluetooth turntable, you can also pair it directly to a set of wireless headphones. I tried the Soundcore Life 2 over-ear noise-canceling headphones and the Cambridge Audio Melomania 1 true wireless earbuds. Range was not really an issue in my relatively small apartment. I'd say you can wander at least 10 meters from the players with no loss in audio quality or suffer from any noticeable delay.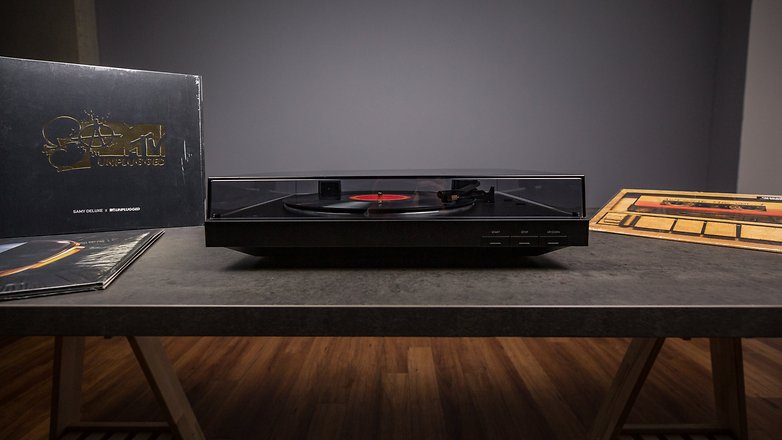 Notable competition
Sony is not the only company that has realized there is a gap in the market here , and that modern music fans who want to enjoy vinyl records with both the convenience and flexibility of Bluetooth connectivity. Audio Technica makes the AT-LP120XUSB, which is in a similar ballpark, price-wise, but is nowhere near as handsome as the Sony. The much-lauded Rega Planar 1, which also costs about the same as the Sony is similarly chic in terms of design, lacks the Bluetooth connectivity that makes the PS-LX310BT so appealing to those who don't already own a hi-fi system.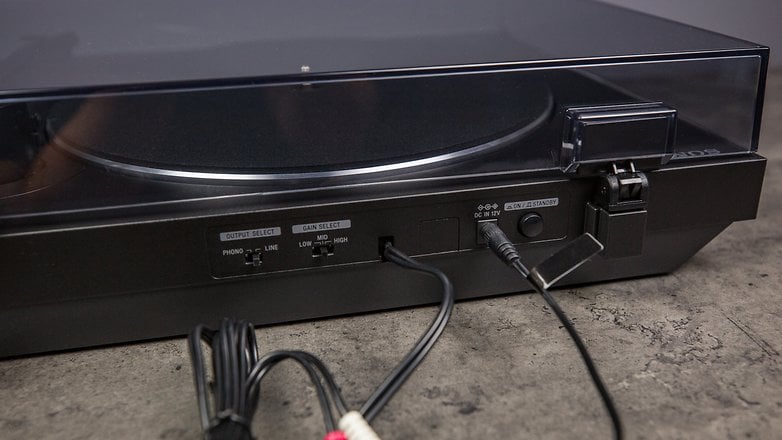 A superb solution for modern vinyl virgins
The benefits of owning the Sony PS-LX310BT are multiple. With this record player, there's no need a separate preamp or amplifier, wired speakers or the space required to house all of that equipment. The sound is not ground-breaking but certainly hold its own among its peers in this price range. This turntable is ideal for anyone looking for a quick and easy way into the world of vinyl, without all the usual hassle and expense that comes with the commitment. The combination of price and features on offer here will be irresistible to many looking to join vinyl resurgence.