Enough! I'm so sick of giant smartphones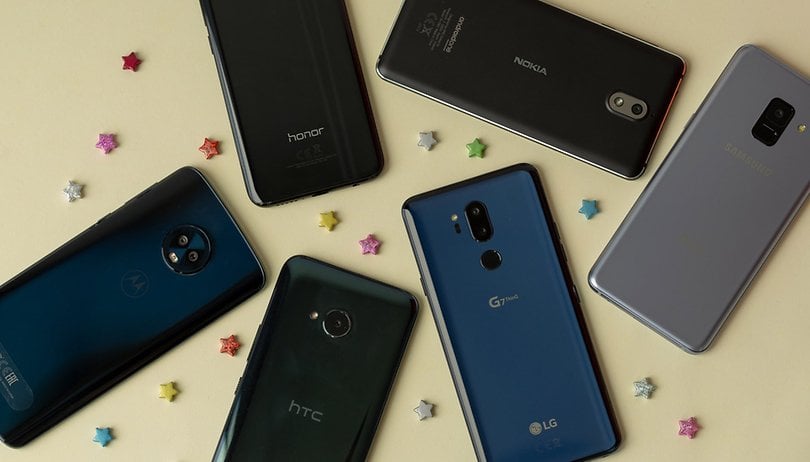 Working in an editorial office that primarily reports on smartphones has a pleasant side effect: you can always try out new smartphones from time to time. I'm very happy to do that but to be honest, lately, this is getting more and more frustrating, because I don't like very big smartphones - and the devices are only getting bigger and bigger.
In the last months, I had some smartphones in use: The OnePlus 5T, Samsung Galaxy S9+, HTC U12+, Samsung Galaxy Note 9, Sony Xperia XZ2, OPPO Find X ... The Sony smartphone was also only used because of its compact size. After a short detour to the Find X, I finally switched to the Galaxy S9 for a very simple reason, which also became the reason for this article: the smartphone is small!
Of course 'small' is a relative term. If you look at how the size of smartphones has evolved, you're quickly surprised. Just three to four years ago, a Galaxy S9 with a 5.8-inch display would have been considered huge. It's been a long time, at least in the smartphone world.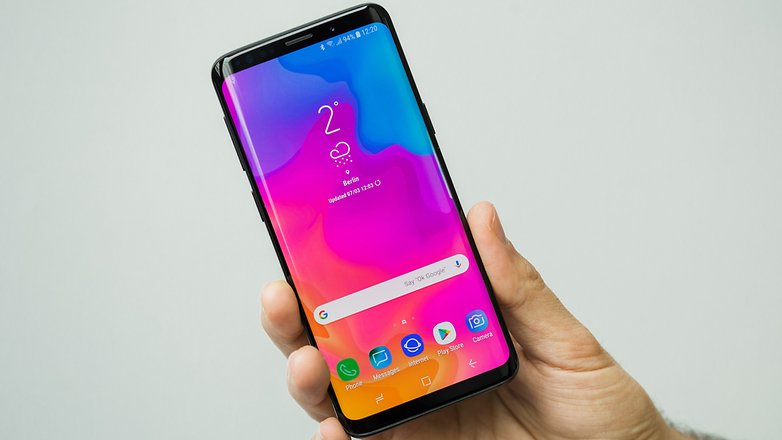 Why is it always so big?
With every smartphone launch, my frustration gets bigger and bigger. While following the leaks with great anticipation, I always try to ignore the display size. As you know, it doesn't always tell the whole story these days. What matters is how the smartphone really feels like in the hand.
Then the smartphone comes to our editorial office. Fortunately - or not - together with Sophia I am responsible for our hardware inventory. Accordingly, the new devices first land on my table, perfect for a direct look at them. Unfortunately, the disillusionment is more and more frequent lately. I just don't want to have a smartphone that I can't practically operate with one hand and I don't want to always be afraid it will fly out of my hand upside down. The Galaxy S9 is a dream come true, even if the smartphone has other problems.
Bezel-less displays have done nothing
I was thrilled last year when the bezels around the displays got smaller and smaller. Smaller edges also mean a smaller smartphone in relation to the display size - I hope. Comparisons with the old iPhone design speak volumes. If you pick up an iPhone 8 Plus and compare it to a Galaxy S8, you're shocked at how much space Apple wasted until last year.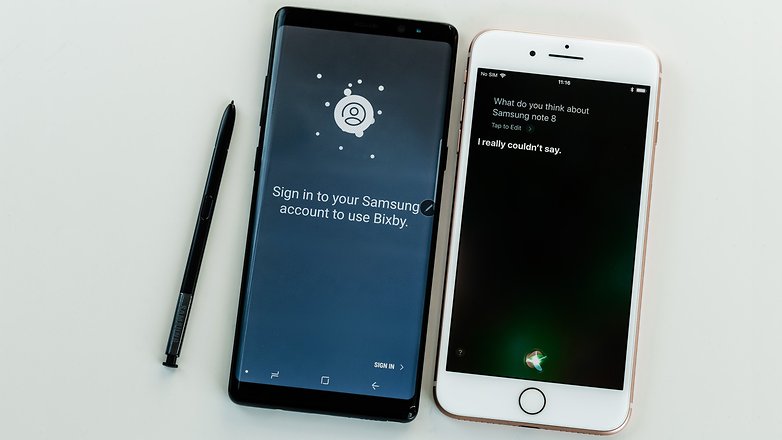 But somehow what I originally expected didn't happen. Of course, there are big smartphones with displays beyond 6 inches, and there are enough customers who want exactly such a smartphone. But not all customers. I worked long enough for a mobile phone provider to be able to speak from my own experience. Yes, manufacturers usually know exactly what their customers want and develop their smartphones accordingly, but to be honest, my understanding has come to an end this year.
The selection of small smartphones is getting smaller and smaller
I'm not so petite myself with my 6'3" body height, so my hands aren't exactly small and dainty. But when I see my mother now with her iPhone 7, I sometimes think that the small Galaxy S4 Mini fitted better somehow. And an iPhone 7 with its 4.7-inch display is not even one of the big smartphones on the market, on the contrary. How can you even operate a smartphone with a 6-inch display?
What I always found great about Android, and what I still find, is the sheer choice of devices. At least that's how it used to be. Nowadays almost all high-end models look more or less the same. Of course, there are differences in the details, but especially in the display size, most manufacturers go a similar way. Only Samsung, Google and Sony offer their smartphones in big and small options, so why don't more manufacturers?
Pixel 3 could be the salvation
Pixel 2 interested me very much on the one hand, but it still had issues that meant it wasn't for me. It's small and handy and has the same hardware as its big brother. But why Google chose this incredibly old-fashioned design last year is still a mystery. The huge bezels at the top and bottom ensured that I practically never wanted to try it out for long. That was the only reason why my colleague Christopher decided to go for the XL version, otherwise he would have gone for the smaller model.
This could now be completely reversed with Pixel 3. As we now know, the Pixel 3 XL comes with a pretty unsightly notch, but the small model will forgo the display cutout. The hardware shouldn't differ again, reason enough for me to go for the small one. The frame is a bit bigger again, but that doesn't bother me with Samsung's models either. I can live with that better than with a smartphone that I can't operate comfortably with one hand.
Are there still lovers of small smartphones out there? Do you think that all the new devices coming out will be too big?