One UI 5 Watch: All New Features Heading To Samsung Galaxy Watches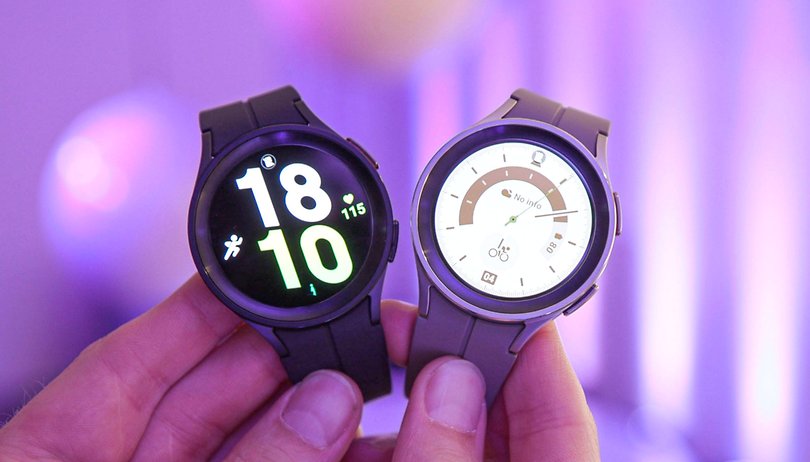 Samsung has announced One UI 5.0 Watch OS for its Galaxy smartwatches. The new wearable operating system adds new features and updated health and fitness tracking capabilities. The major software is planned to arrive for the Galaxy Watch 4 and Watch 5 models through the beta program this month before the release of the public version later this year.
One UI 5.0 Watch is Samsung's next iteration after One UI 4.5 Watch, which debuted with the Galaxy Watch 5 and Watch 5 Pro (review) last year. It's still based on Google's Wear OS 3.5 except for the fact that the Korean firm is enhancing some core functionalities.
One UI 5 Watch adds better sleep tracking sans temperature-based feature
Samsung highlights that the upcoming Watch OS will have optimized sleep tracking. This includes a revamped Sleep Insights interface for the main snapshot view as well as on the related sleep metrics like snoring hours and sleep phases. The company also said that the Sleep Coaching feature with eight modes is now fully available for connected Samsung Galaxy phones and smartwatches.
At the same time, Samsung has further integrated Galaxy watches with the smart home. For instance, SmartThings can disconnect or disable these connected devices when a Galaxy Watch detects a user has fallen asleep. Samsung says this smart home-based function and the utilization of an infrared sensor during Sleep Mode will both help minimize distractions and improve sleeping habits for the users.
There are no clues whether the Galaxy Watch 5 and Galaxy Watch 5 Pro will finally take advantage of the built-in temperature sensor when tracking sleep. For reference, Apple and Fitbit have offered intensive sleep analysis using this component on their smartwatches. Samsung currently has a lone temperature-based feature which is for period cycle prediction and monitoring.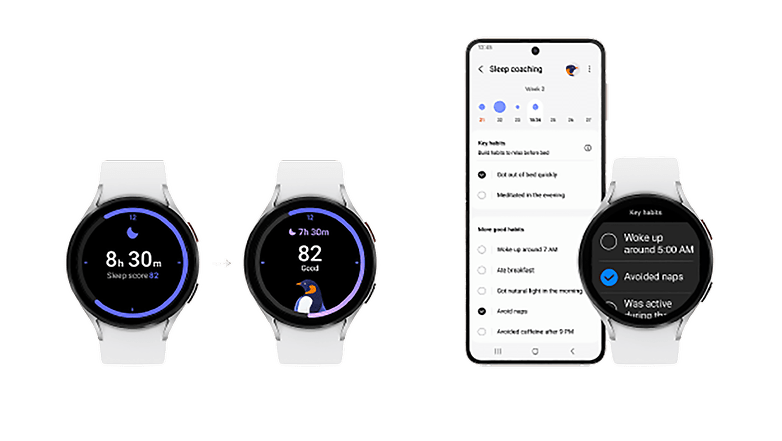 Expanded route, personalized heart rate zone, and upgraded SOS
On the fitness side, those with Galaxy Watch Pro models can now tap the Route Workout for running and walking, which was only available for hiking and cycling before. Another benefit for the Watch Pro watches is the visualization of recorded GPS routes in GPX file format via the Samsung Health app.
Samsung is adding the Personalized Heart Rate Zone into the different running tools. It lets you categorize your runs into five types for more accurate and customized results. This feature is based on VO2 Max and aerobic thresholds recorded during running.
The Koreans continue to upgrade the safety features of the Galaxy watches. In One UI 5 Watch, the user's location and medical information are immediately sent to responders once SOS is activated during an emergency, like when a fall is detected.
When can you update to One UI 5 Watch and which Galaxy Watch models are compatible?
The One UI 5.0 Watch is set to be rolled out through the beta program for Galaxy Watch 4 (Classic) and Galaxy Watch 5 (Pro) users in the US and South Korea at the end of May. The public version will be available later this year, although the exact release date has not been specified.
It is expected that the unannounced Galaxy Watch 6 and Galaxy Watch 6 Pro are running on the One UI 5.0 Watch OS out of the box. The pair of smartwatches is rumored to enlist a curvier panel and a slightly bigger battery. It is also tipped that the rotating bezel will return on the Pro variant this year.
Which of the One UI 5 Watch features do you think would be the most useful in your case? Share to us your thoughts in the comments.