Samsung Galaxy S23 Ultra's 200 MP ISOCELL HP2 camera sensor is official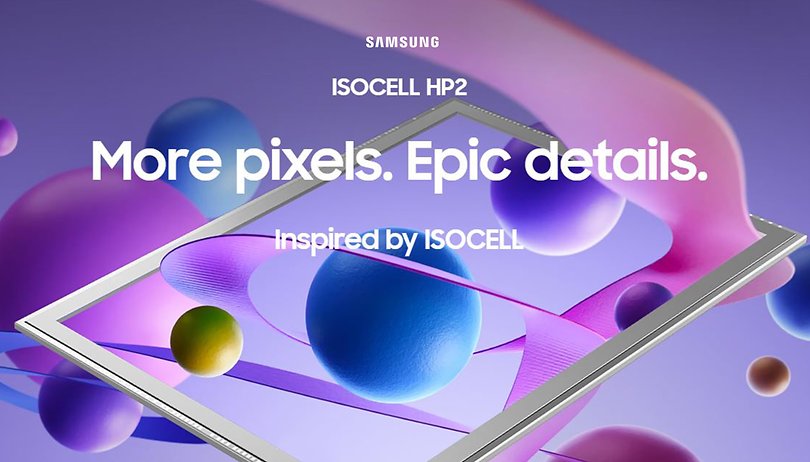 Samsung has now officially unveiled its latest image sensor with the ISOCELL HP2 today. It is supposed to replace the 108 MP ISOCELL HM3 in the Galaxy S22 Ultra which is almost a year old. According to current information, the new image sensor will be used for the first time in the Galaxy S23 Ultra, although Samsung still avoids naming it.
Samsung presents the 200 MP ISOCELL HP2
As early as last summer, many leakers and insiders speculated that Samsung could install a 200-MP image sensor in the Galaxy S23 Ultra this year, instead of the 108-MP main camera of the Galaxy S22 Ultra. Today we also know which image sensor it is in detail. Samsung Semiconductor has just published a press release that announces the ISOCELL HP2 with the warm words "More pixels. Epic details."
In detail, we are talking about a 1/1.3-inch sensor, which is only minimally larger compared to the ISOCELL HM3 with 1/1.33 inches. Instead of 108 MP, there are now almost twice as many pixels: namely 200 MP (16,384 × 12,288 pixels). Since this logically leads to space problems on the sensor, the manufacturer also reduces the pixel size from 0.8 to 0.6 micrometers.
The 200 MP offer Samsung the option for Tetra2 technology, which is basically just another word for pixel binning. So, the Samsung Galaxy S23 Ultra could virtually increase the pixel size to 1.2 microns at 50 MP, or even quadruple it to 2.4 microns at 12.5 MP. The maximum video frame rate is given as 8K resolution at 30 frames per second. On the Xiaomi 13 I tested, it is also 8K, but only at 24 frames per second.
Samsung advertises with marketing terms like "Super QPD", which basically means that recordings can be focused much faster. With high frame rates of 15 frames per second and 200 MP, the ISOCELL HP2 helps reduce shutter lag by half to the ISOCELL HM3.
Another keyword is the "Dual Slope Gain" (DSG). This technology brings HDR photography to the 50 MP mode for the first time, something previously reserved for the 12.5 MP. And last but not least, "Smart-ISO Pro" merges two readings created in a single shot. It thus combines the Low ISO with the Mid-ISO values, for example, and thus also delivers very good shots at night or in low light conditions—that in theory.
Of course, we want to test this immediately when Samsung officially unveils the Galaxy S23 Ultra on February 1 in San Francisco.
What do you think of the new 200 MP image processor? Do you think it will deliver visible differences to the ISOCELL HM3? Write us your opinion in the comments!