Samsung's Galaxy Z Fold 5 and Flip 5 May Outperform the Galaxy S23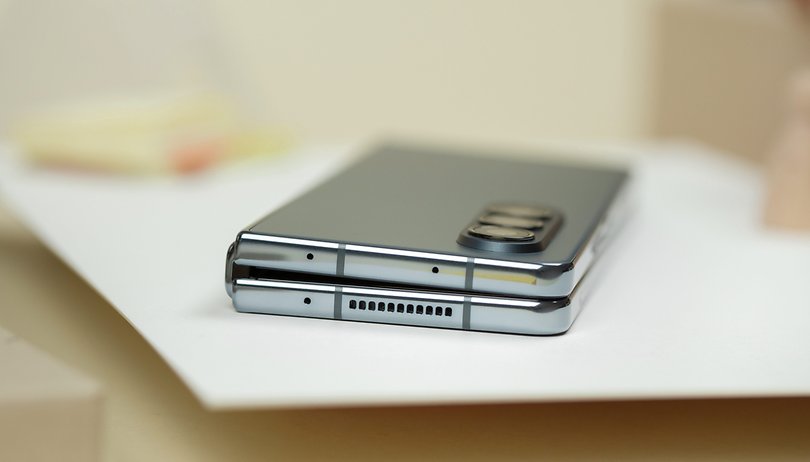 Samsung is now preparing for its next major event which could happen in August. They are expected to launch the Galaxy Z Fold 5 and Galaxy Z Flip 5. It is also becoming clearer that the next-gen foldable phones would share the same Snapdragon processor as the Galaxy S23. However, fresh benchmark listings suggest the processor of the duo may be a refined version.
More details about the two unannounced Samsung flagship foldable devices are starting to appear as we draw closer to the actual release date. The US variants of the Galaxy Z Fold 5 and Galaxy Z Flip 5 were spotted by Galaxy Club from the latest Geekbench repository. While the listings seemingly confirm the chip as a Snapdragon 8 Gen 2, Samsung is once again opting for an overclocked version as indicated by the scores.
Samsung's Galaxy Z Fold 5 and Flip 5 processor
Based on the tests, the full folding Galaxy Z Fold 5 with 12 GB of RAM resulted in 2,014 single-core and 5,022 multicore points. These are notably higher than the average scores of the Galaxy S23 Ultra that Antoine reviewed at 1,912 in single-core and 4,981 in multicore, respectively.
As for Samsung's Galaxy Z Flip 5 with 8 GB of RAM, the smaller clamshell scored 2,030 in single-core and 5,213 in the multicore section. Again, the values are drastically better compared to the standard Galaxy S23 Plus (review) that amassed 1,528 and 4,823 points in single and multicore sections, respectively.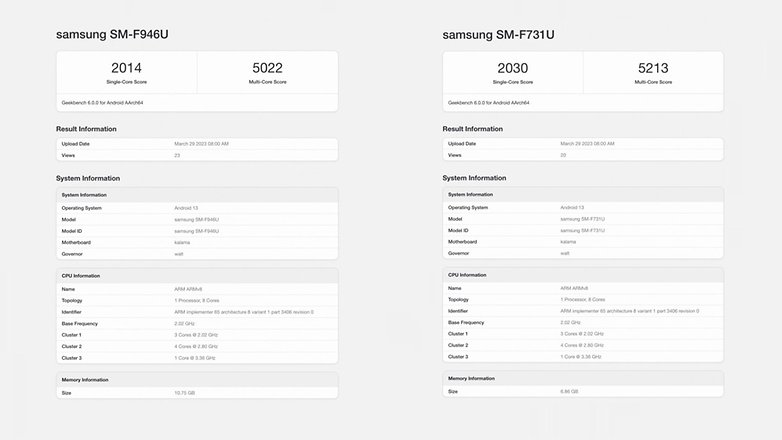 Curiously, the tri-cluster CPU clock speeds remain unchanged from the Snapdragon 8 Gen 2 of the Galaxy S23. The higher numbers could be the result of the test models having an optimized Android 13 software or perhaps come with an upgraded cooling system. Regardless, these Geekbench benchmarks do not always paint the whole picture and may slightly deviate by having lower scores by the time it arrives in the hands of consumers.
For years, Samsung has been utilizing a different chipset for its foldables over its slab-styled flagships. This year, it would be interesting how it would differentiate both lineups in terms of performance considering it could be using the same chip for both.
Do you think that Samsung might reserve some optimizations to improve the Galaxy Z Fold 5 or Flip 5 when it comes to the hardware underneath the hood? We'd like to hear your side of the story.