Galaxy Z Fold 3 review: Samsung goes all-in and wins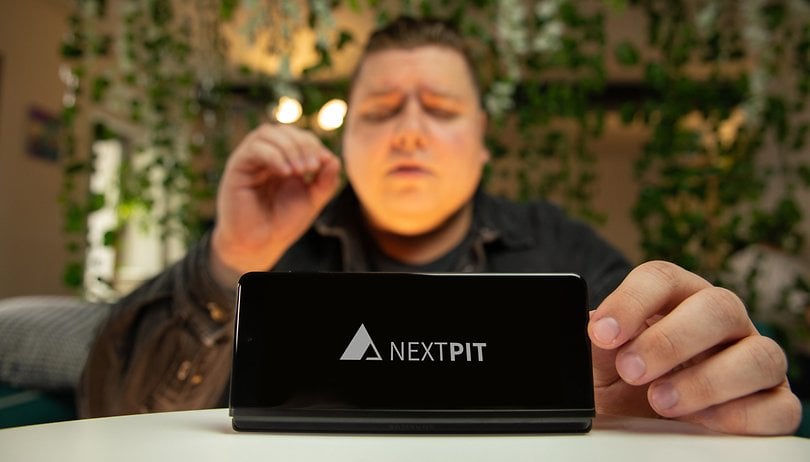 The Samsung Galaxy Z Fold 3 is the best foldable smartphone in the market right now but can it be the best smartphone of all? In this review, I share my thoughts on Samsung's latest foldable.
Good
The dual AMOLED 120 Hz screens are well calibrated

Accomplished and waterproof design (IPX8)

Hybrid form factor is very useful

OneUI and Flex mode - the perfect combo

Great photos under well-lit conditions

No notch or punch-hole in the main display

Guaranteed 3 Android updates and 4 years of security patches
Bad
Camera module isn't groundbreaking

Disappointing under-display selfie camera performance

Battery life is not outstanding

Fast charging is too slow

Aggressive thermal throttling (but it does not overheat)

Expensive
Samsung Galaxy Fold 3 in a nutshell
The Samsung Galaxy Z Fold 3 has been available in the US since last month, arriving in two configurations 12GB RAM/256 GB memory and 12GB RAM/512 GB memory, retailing for $1,799 and $1,899, respectively.
That's cheaper than the Galaxy Z Fold 2 when it was released last year, which is still selling for approximately $1,200 on Amazon right now (as a renewed device). Technically, the Galaxy Z Fold 3 doesn't make any huge technological leaps from its predecessor, but it's definitely a more accomplished and polished product.
The dual-screen configuration has no notches or punch-holes when unfolded thanks to a selfie camera that remains hidden under the display. The Galaxy Z Fold 3 supports the S Pen and a 120Hz refresh rate, even on the cover screen itself. It's also Samsung's first foldable smartphone to be IPX8 certified for water resistance up to 1.5 meters for 30 minutes.
In my Galaxy Z Fold 2 review last year, I concluded my 5,000+ word article by explaining that the foldable smartphone made me dream and that it was the best flagship. In fact, it was the only true flagship on the market. A year later, the Galaxy Z Fold 3 has only reinforced that idea in me.
Samsung's foldable range has now arrived at full maturity with this third iteration, as the concept is finally complete and there will be yet another Galaxy Fold 3 successor in the market. That's what I think at the very least.
Design and screen: Stronger, better finished, and waterproof!
The Samsung Galaxy Z Fold 3 doesn't change much visually but has a more refined design than the Galaxy Z Fold 2.
---
What I liked:
A relevant smartphone/tablet hybrid form factor
IPX8 rating
Inner display does not have a punch-hole camera or notch
Max brightness of 900+ nits
What I disliked:
Full HD resolution on the cover display
24.5:9 ratio of the cover screen is a little too narrow
Fold along the main screen is very noticeable
---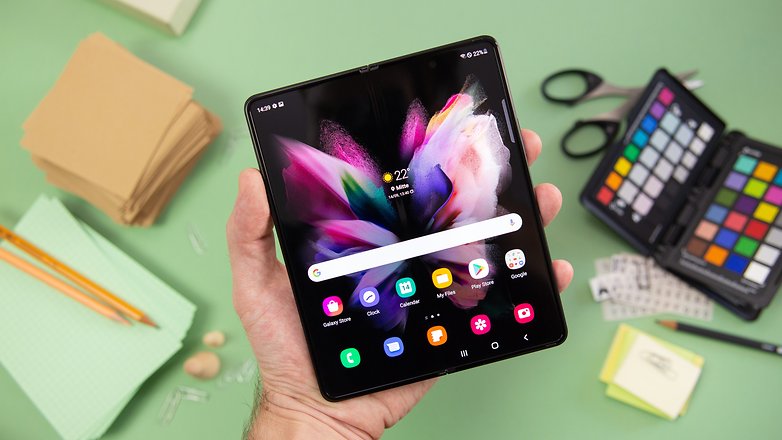 More solid design and sleek look
"Yes, but it's still pretty heavy and bulky with this design." Stop, I don't want to hear that! Do you even lift, bro? Of course, the Galaxy Z Fold 3 is massive at 271 grams and its dimensions of 158.2 x 128.1 x 6.4 mm when unfolded and 158.2 x 67.1 x 14.4-16 mm when folded. But a hybrid form factor would have to make certain compromises. Come on, drop now and give me a series of digital push-ups to strengthen your fragile little fingers.
Personally, I'm totally won over by this format. And don't get me wrong, I wear skinny jeans that my body type is clearly not suited for, and I have never really felt uncomfortable when the smartphone was in my pocket.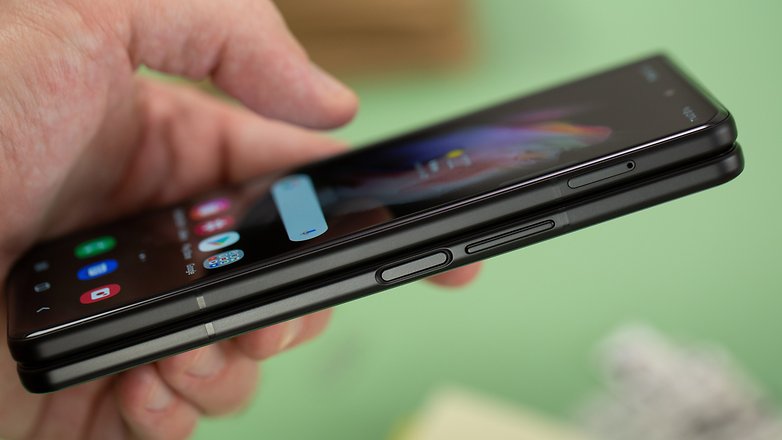 This is especially so since Samsung has optimized its design by strengthening the aluminum frame and hinge compared to last year's model. The Phantom Black color and its matte finish on the back and the edges are visually very nice to look at, not to mention touch. The fact that the Galaxy Z Fold 3 is IPX8 certified is also reassuring, so you won't be afraid to take your foldable device out in the rain.
There is Gorilla Glass Victus on the front and back, and Samsung promises that its interior screen is 80% stronger than before. However, this doesn't prevent us from seeing the very (all too) clear crease in the middle right from the very beginning. I know that this is a deal-breaker for some quarters.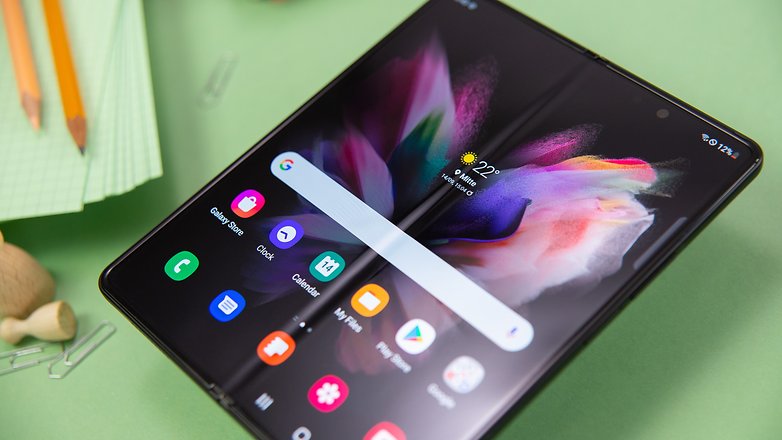 An "under-display" selfie camera for more immersion
Another positive point to take note of, after the reduction of the huge notch in the very first Galaxy Fold to a simple punch-hole in the Z Fold 2, we are now presented with a display that does not have any of such visual aberration. This tour de force design is made possible by the presence of a selfie camera under the screen. The technology is not yet mature and if you were to pay closer attention, you can figure out where the selfie camera is located since the pixels on top are less dense in order to let the light through.
But this design is perfect for one to be immersed when watching video content. Especially since both the main screen and the cover screen offer a refresh rate of 120 Hz. The 7.6-inch inner screen is really ideal in my opinion. It's slightly smaller than an iPad mini 6 and allows you to take full advantage of the QHD+ resolution (2208 x 1768 pixels) in the 22.5:18 aspect ratio.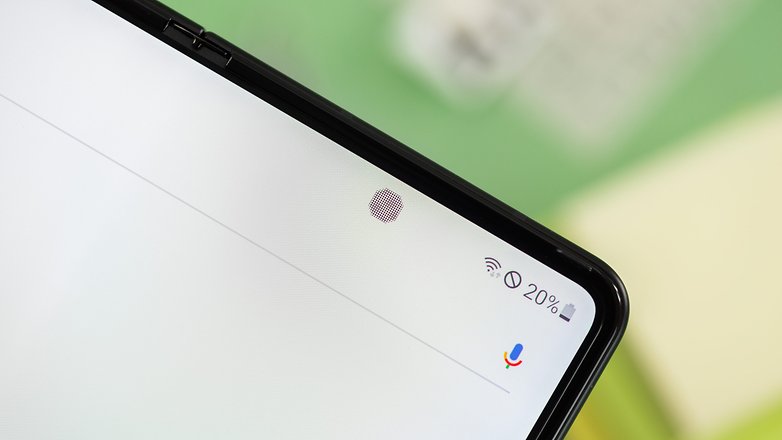 The maximum brightness (peak) announced by Samsung is 1,200 nits. According to the tests that I have run, it maxes out at around 920 nits, which is still very good.
The only flaw that could really be noted on the screens is that the cover screen only offers Full HD resolution. Sure, it's a secondary or even a back-up display, but Samsung could have included Full HD+ resolution. I am still having a hard time using this secondary screen comfortably with my fat fingers, but perhaps the Galaxy Z Fold 4 will correct this wrong.
Ideally, I'd like the cover screen to be larger because I ended up using the smartphone in a folded form factor quite frequently, especially when I am on public transport or on the street where I was reluctant to unfold it to avoid stares (and risking it of being stolen).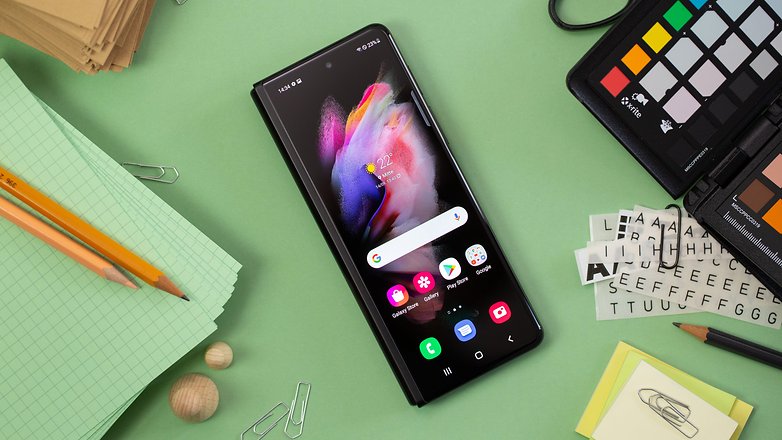 The design and more precisely, the 2-in-1 form factor of the Samsung Galaxy Z Fold 3 is clearly a killer feature in my opinion although we have no solid candidate to compare it to. But it really feels like a different class of product in your hands, optimized for multimedia content consumption. The more solid and now waterproof design gives me full confidence in this foldable format.
Interface: OneUI + Flex Mode = intuitive multitasking
The Samsung Galaxy Z Fold 3 runs on Android 11 with OneUI 3.1.1 that is exclusive to the South Korean giant's foldable smartphones.
---
What I liked:
OneUI works great with multitasking
Flex Mode is more than just a gimmick
S-Pen support (not tested)
3 Android updates and 4 years of security patches guaranteed
What I disliked:
S-Pen sold separately
No place to store the S-Pen
---
I'm not going to dwell on the qualities of OneUI since I regularly talk about it in my other reviews and very little has changed on Samsung's foldable smartphones. I do think that it's very cool, though, that Samsung separates the interface on the cover screen and the one on the main screen, so you can customize them independently of each other.
We also find the pop-up and split-screen features of OneUI to be excellent as it allows an optimal multitasking experience. Combined with the 7.6-inch main screen, it's really the perfect combo for power users. For example, you can display up to 5 windowed applications at the same time and quickly create pairs of applications (and triples!) from the Samsung Edge Screen, a hidden multi-function panel on the right side of the screen. It's intuitive and complete, in short, I have nothing to complain about.
I'm not going to dwell on Flex Mode and App continuity (to switch an app from the main screen to the cover screen) either. I've devoted a separate article to it with several videos to show you the different usage scenarios. It's anything but a gimmick in my opinion and it will, in time, fully justify the new form factor offered by Samsung.
Last but not least, Samsung is promising at least 3 major Android versions for the Galaxy Z Fold 3 (Android 12, Android 13, and Android 14) as well as 4 years of security updates.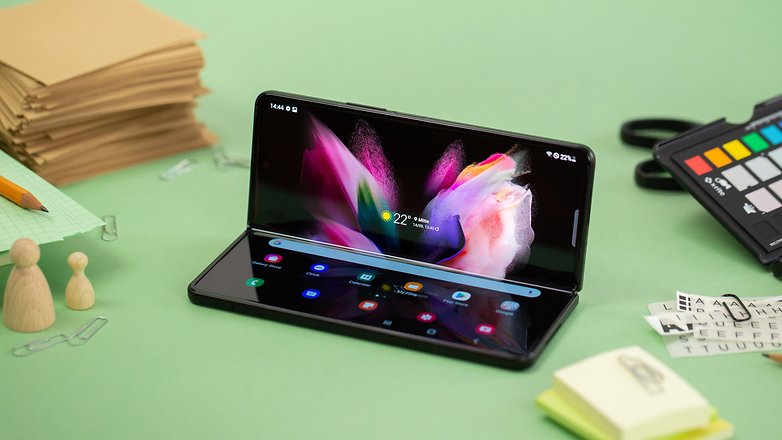 Performance: Snapdragon 888, we know the tune
The Samsung Galaxy Z Fold 3 packs Qualcomm's Snapdragon 888 coupled with the Adreno 660 GPU along with 12GB of RAM.
---
What I liked:
Sheer performance with all games running at maximum resolution
No brutal overheating (the smartphone doesn't burn your hands)
What I disliked:
Dropped framerate on the cover and/or main screen and vice versa
Progressive but consistent thermal throttling (it drops slowly but by a large margin)
---
Ctrl+C/Ctrl+V every performance section of a (non-gaming) smartphone powered by a Snapdragon 888 chipset. I could simply stop here.
Very quickly though, the CPU benchmark scores are clearly not crazy and below most Android flagships released in 2021. You can enable an "enhanced processing" feature to boost the performance by a bit and that remains well hidden in the battery utility.
On the GPU side, performance is similar to the Galaxy Z Fold 3, except that it has trouble handling graphics calculations from one screen (when folded or unfolded) to the other. The 1768 x 2208 resolution of the inner screen tortures the GPU and the smartphone struggles to maintain a stable 60 fps framerate on compatible games.
Sometimes, it's also on the cover screen that the framerate experiences a laborious degree of maintenance. There's also thermal throttling which is inescapable for Snapdragon 888-powered smartphones. However, I didn't notice any sudden losses or other big "drops" in framerates.
Samsung Galaxy Z Fold 3
Graphical benchmarks

| Benchmarks | Samsung Galaxy Z Fold 3 | Xiaomi Mi 11 Ultra | Samsung Galaxy S21 Ultra |
| --- | --- | --- | --- |
| 3D Mark Wild Life | 5683 | 5621 | 7373 |
| 3D Mark Wild Life Stress Test | 5531 | Failed, overheating | 5175 |
| Geekbench 5 (Single / Multi) | 1095/3239 | 1123/3619 | 942 / 3407 |
| PassMark Memory | 31.953 | 30.460 | 31.752 |
| PassMark disk | 101.744 | 115.473 | 81.108 |
Well, these are the benchmarks figures. In real-world use, I was able to play my usual games like Call of Duty: Mobile with ultra-high graphics and maximum framerate without any issues. I wasn't at 60 fps all the time, but the experience was smooth overall. Obviously, there are no issues for office and daily use.
The Samsung Galaxy Z Fold 3 is not an Ultra flagship in terms of performance. Now that's a pity for a smartphone that is sold for $1,799, but it's still a high-end device, don't get me wrong. There are better models out there, but it is clearly not bad in itself.
Cameras: Galaxy Note 10+-like sensors
The Samsung Galaxy Z Fold 3 packs a triple 12 MP camera module with a telephoto lens that is capable of 2x optical zoom as well as two selfie cameras, one of which is hidden under the display.
---
What I liked:
Versatile camera module
Dedicated telephoto lens
Good dynamic range during the day
Unnatural but good colorimetry (a matter of preference)
What I disliked:
Disappointing night mode
Unnatural colorimetry (a matter of preference)
Selfie camera under the display is too limited
---
Samsung Galaxy Z Fold 3 photos with the main lens
The Galaxy Z Fold 3's main camera lens relies on a 12MP Sony IMX555 sensor with dual-pixel phase detection autofocus (PDAF) and optical stabilization (OIS). Almost nothing has changed from last year's Galaxy Z Fold 2.
Under bright daylight and with a wide-angle lens, I felt like I've been snapping photos with a Galaxy S20. The rendering is very good, the dynamic range is quite wide alongside the colorimetry, although it is not very natural (much less than on an iPhone for example), is quite satisfying to my eyes as a regular Joe who likes rather aggressive image processing (without having excessive saturation, either).
Samsung Galaxy Z Fold 3 ultra wide-angle photos
In ultra wide-angle, I immediately noticed sometimes smoother rendering in daylight, although it does get too noisy in low light at times and unusable at night. The photos lack sharpness and details as soon as the dynamic range becomes a bit more complex (more shadows, etc.).
Samsung Galaxy Z Fold 3 photos with the telephoto lens
The Samsung Galaxy Z Fold 3's dedicated telephoto lens is capable of 2x optical zoom and Samsung can push hybrid magnification up to 10x. The sensor captures less light than the other two, so it offers a more natural rendering that may please some people, which is a bit different from the rendering of other lenses. The loss of details is negligible at 2x or even 4x. But like the ultra wide-angle, the shots are not really usable at night.
Zoom
Samsung Galaxy Z Fold 3 night shots
At night, the Samsung Galaxy Z Fold 3 has scene recognition that applies a default "lite" night mode to your shots as soon as the low light conditions are met. But you can also access the dedicated night mode that slightly brightens up the scene. Overall, I wasn't blown away by the night rendering.
The scene recognition and its Night Mode Lite is generally insufficient to make the shot more pleasant to look at. While the dedicated night mode, while sometimes quite effective, it also sometimes makes the shot look less natural.
The dedicated night mode works well in terms of lighting the scene and it is, no pun intended, night and day compared to the shots captured without night mode and scene recognition as you can see for yourself below. The flare effects of city lights are also quite attenuated.
But overall, I found the level of detail insufficient and the digital smoothing (to reduce image noise) too pronounced, making the photos lose sharpness.
The Samsung Galaxy Z Fold 3 is not the best camera smartphone on the market, quite the contrary. I'd say we're closer to the rendering capabilities of a 2020 or even late 2019 flagship like a Galaxy S20 or even a Galaxy Note 10+. Again, Samsung seems to be dependent on its form factor (which makes it difficult to integrate more sophisticated hardware without making the smartphone bulkier). But at $1,799, this is not an excuse and it is still an argument that will keep the most reluctant users to this new category of products away.
Battery life: One day, no more than that
The Samsung Galaxy Z Fold 3 packs a 4,400 mAh battery that supports 25 Watts of wired charging and 11 and 4.5 Watts of wireless and reverse wireless charging, respectively.
---
What I liked:
Decent battery life
Very complete battery utility
What I disliked:
Charger is not included
Wired and wireless charging speeds are too slow
---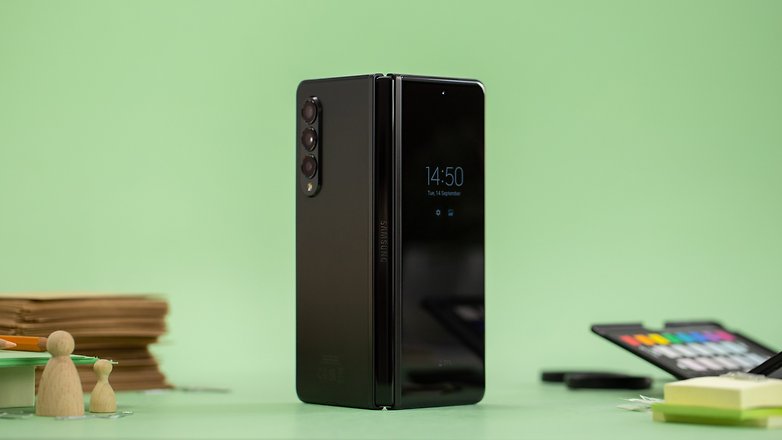 With two AMOLED screens in 120 Hz and the Snapdragon 888 SoC to power, one might think that a 4,400 mAh battery is ridiculously inadequate.
In actual use, I averaged over 12 hours before dropping to less than 10% with mixed folded/unfolded use of the smartphone. In extended unfolded use, the Galaxy Z Fold 3's battery drains much faster and I dipped below the 10% of remaining battery life mark after just over 8 hours. That's enough to last a day at the office, but not enough for a full day's use.
As for the charging speed, it was way too slow. 20W is already almost archaic in 2020 and it clearly hinders my user experience, as I am used to the 65 Watts that OnePlus offers with its Warp Charge. To wait for 50 minutes for a full charge is just way too long.
Overall, my usage was really irresponsible, battery-wise. The two screens in 120 Hz, the Always On Display activated at all times, and using it mainly in tablet mode (more battery consuming) with plenty of video calls and gaming. But it must be recognized that these figures are still below what is available on the high-end market. You simply cannot squeeze out more than a day's worth of use on a single charge.
Detailed technical specifications
Technical specifications
Device
Image
Main display

7.6-inch AMOLED, 22.5:18 aspect ratio, QXGA+ (2208 x 1768 pixels), 120Hz refresh rate

Cover display
6.2-inch AMOLED, 24.5:9 aspect ratio, (2268 x 832 pixels), 120 Hz refresh rate
Processor
Snapdragon 888
Memory
12 GB / 256 GB
12 GB / 512 GB
Micro SD
No
Dual SIM
Yes (SIM1 + SIM2 or SIM1 + eSIM)
Main Camera
12 MP | f/1.8 | 26mm | 1/1.76" | 1.8µm | Dual Pixel PDAF | OIS
Ultra wide angle
12 MP | f/2.2 | 123˚ | 12mm | 1.12µm
Telephoto lens
12 MP | f/2.4 | 52mm | 1/3.6" | 1.0µm | PDAF | OIS | 2x optical zoom
Video
Max: 4K at 60 fps | 1080p at 60/240 fps (gyro-EIS) | 720p at 960 fps (gyro-EIS) | HDR10+
Selfie under the screen
4 MP | f/1.8 | 2.0µm
Cover Selfie
10 MP | f/2.2 | 26mm | 1/3" | 1.22µm
Audio
Stereo Speakers, Dolby Atmos, Music Share
UWB
Yes
Battery
4,400 mAh
Wired charging
Max 25 watts
Wireless & Reverse Charge
Max 11 watts and 4.5 watts
Price
$1,799 - $1,899
Offers*.
Conclusion
I'm not going to go on a tirade by waxing lyrical and spewing superlatives like I did with the Galaxy Z Fold 2 last year (unless Samsung lets me keep the Galaxy Z Fold 3, nudege nudge, wink wink). But the Samsung Galaxy Z Fold 3, despite its flaws, is the only smartphone I haven't found boring this year.
The Galaxy Z Fold 3 is the culmination of a concept that has matured. Yes, it's still very expensive. But honestly, it's the only smartphone I'd be willing to buy with my own money in 2021
Keep your iPhones 13 and other Xiaomi series, those glass bricks don't interest me much anymore. Can your iPhone 13 Pro Max transform into a tent for watching videos? That's what I thought. Come on, hands down, this is the best phone of the century!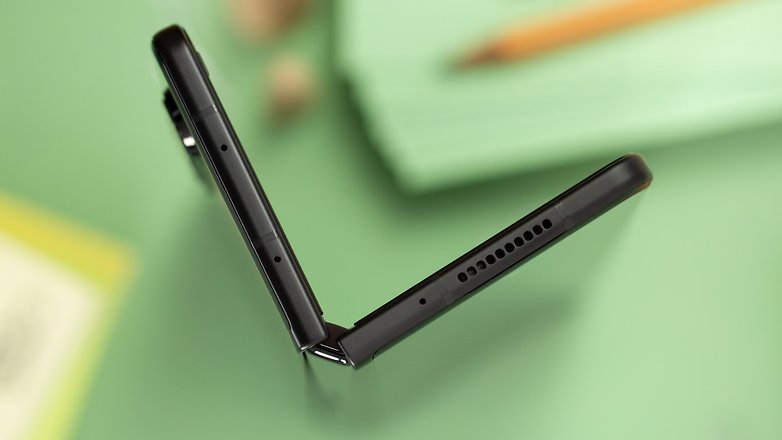 On a more serious note, considering the $1,799 price tag, which is $200 less than the 1TB iPhone 13 Pro Max, the Galaxy Z Fold 3's flaws should be unforgivable. The bang average camera module, just-enough battery life without anything more, and forgettable charging speeds are almost unacceptable compromises to be present at that price point.
Personally, I see this as the beginning of democratization of the foldable smartphone concept. Samsung generated plenty of buzz with the first two Folds, touting them to be flagships of flagships. Now it's about starting the transition for foldable to be the norm. Not having an ultra-premium foldable range but an entire catalog that covers all price points.
In fact, this hybrid form factor seems so relevant to me, I don't see how we can continue to be satisfied with the current format of "normal" brick smartphones." I'm not going to venture to predict the future by saying that this is the way smartphones should look like, but in any case, Samsung has totally succeeded in bringing this product category to the mainstream in my eyes.