What could Samsung's bendy phone possibly do to cost so much?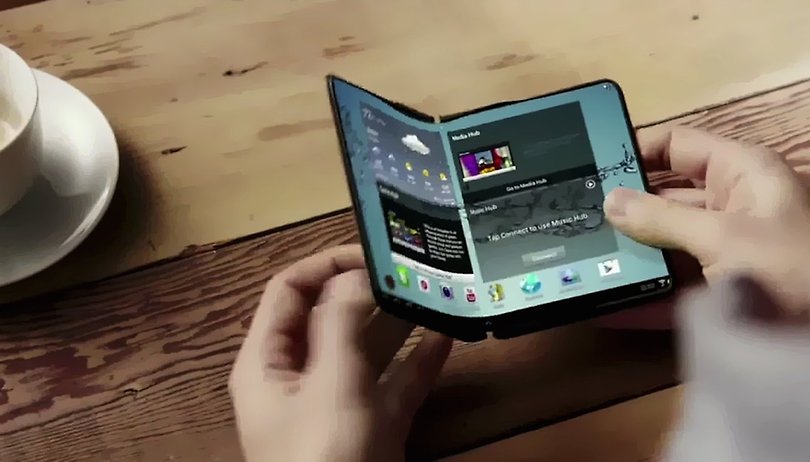 The folding phone with a bendy display is a creature of mobile myth, the unicorn or cockatrice of smartphones. But rumors and sightings continue, and many hope that Samsung will soon realize its near decades long ambition to make it a reality. But what kind of price will this legend fit on the market? According to the latest rumors, a veritable king's ransom.
Samsung's foldable smartphone, tentatively called the Galaxy X, could hit the market this year. The Korean company is certainly serious about making it happen, and loves to tease the possibility that it's just around the corner. But how much is a bendy screen worth to you?
A bendy phone to break the bank
A report from a Korean news outlets cite industry sources who claim the Galaxy X will launch in early 2019, with a priced at somewhere around 2 million South Korean won, which converts to an insane $1800. Yikes.
The Korean report states that Samsung's list of subcontractors and parts providers will supply Samsung with the necessary hardware for assembling the device at some point in the last quarter of this year, with retail launch expected in the early part of 2019.
We don't know what exactly to expect from this Galaxy X device yet, though artists and enthusiasts love to make concept designs. So far the only common denominator that surface in the swirling rumors points to a 7.2″ OLED display.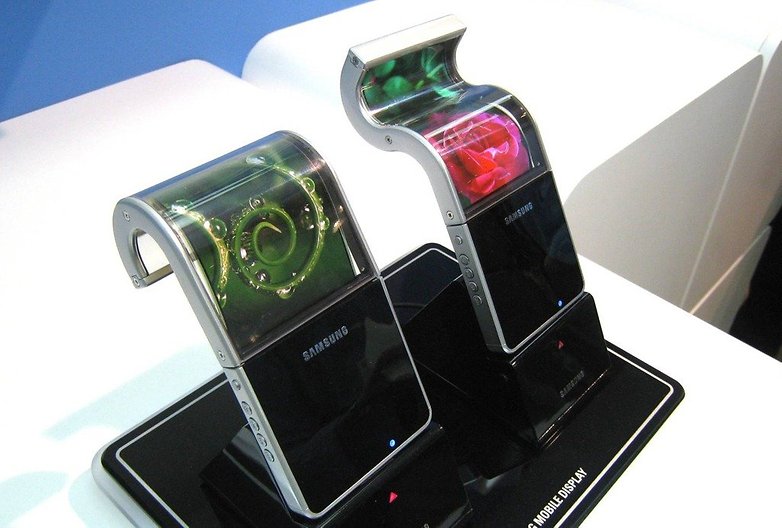 For the $1800 price tag, we can expect this flexible phone to also be packing top of the range internals and camera equivalent to the next gen flagship Galaxy devices such as the Galaxy S10 or the Galaxy Note 9. The current king of the Galaxy is the S9+, priced at just over $800 so...are we expected to pay a grand just so we can bend it?
To my mind, the only thing that could justify such a price would be a device that does much more than a smartphone. Perhaps a flexible tablet powerful enough to serve as my main computer. The foldable screen on its own isn't enough to justify the price as a cool way to play with it: that kind of children's toy can only amuse for so long.
Consumers are sick of paying through the nose for gimmicks
Incredibly expensive smartphones as high-end status symbols certainly exist. Huawei's Mate RS Porsche Design costs a mind-boggling 2095 euro, or $2595, for the model with 512 GB internal memory. Apart from the luxury design, the only special technological feature on it is the in-display fingerprint scanner. You can even buy an engraved Samsung Galaxy S9+ plated with platinum or 24K gold for £3700 (almost $5000).
But I don't think the tech enthusiasts looking forward to the foldable display are the same market as the moneyed jet-setters that would splurge for a Mate RS Porsche Design. A bendy phone will get the geeks excited, but it doesn't exactly scream money and status.
If anything, smartphone enthusiasts and ordinary users alike seem to be unconvinced by the new flagship phones that charge ever higher prices with only minimal advancement in features. We were recently impressed by a survey from China, which indicated that consumers who hold on to a reliable older device were more satisfied than those who shelled out for the next big thing.
What do you think? Is the allure of the foldable display really worth $1800? What other features would the device need to offer in order to tempt you?