Galaxy Watch 5 and Watch 4 can now livestream Nest cameras footage—Here's how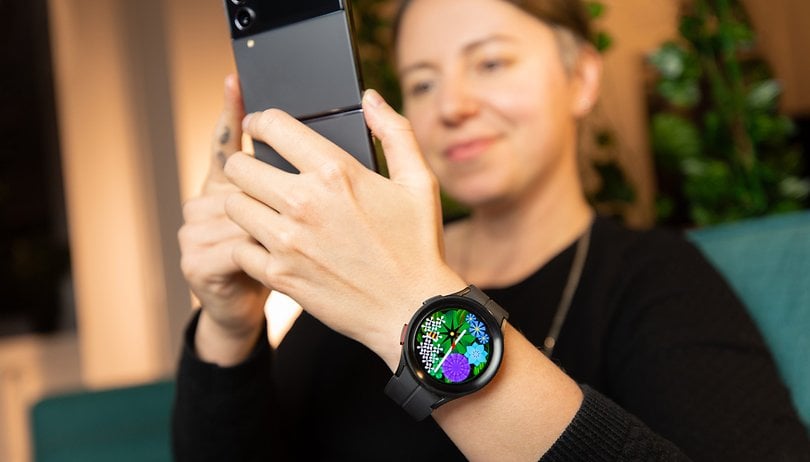 SmartThings on Samsung's Galaxy watches already allow controlling several smart home devices ranging from smart TV, robot vacuum cleaners, light bulbs, A/C, and speakers, among others. Samsung is now adding abilities such as livestreaming of footage from Amazon's Ring and Google Nest security doorbells and cameras.
In 2021, Samsung included support for Nest cameras on its SmartThings app. The South Korean company is planning to release an update to the smartwatch version of its smart home app which will enable the Galaxy Watch 5 (Pro), Galaxy Watch 4, and Watch 4 Classic to manage thermostats, blinds, and air purifiers.
Livestream Ring or Nest cameras footage on the Galaxy Watch
Besides controlling new accessories, Samsung says that viewing live security camera feeds on any of the Galaxy Watch models mentioned will be possible. At the same time, Ring camera users will be able to take advantage of the two-way talk communication with the Galaxy Watch.
Once updated, you wouldn't be needing the phone app to access some of the features of SmartThings. Samsung suggests that users can easily open SmartThings by just swiping right on the watch face.
Samsung didn't provide the exact timing for the update availability. It also didn't specify if older Galaxy Watch models not running on Wear OS 3 will be supported.
Meanwhile, Samsung recently added a set of new features to the Galaxy Watch 5 (Pro) that provides pinch-to-zoom when using a remote camera controller. Another notable addition was the battery health checker via the Connected device diagnostics tool.
Which of the new Samsung smartwatch tricks are you looking forward to using most? We'd like to hear your thoughts.