Galaxy Watch 6 Review: Is Samsung's Price Increase Justified?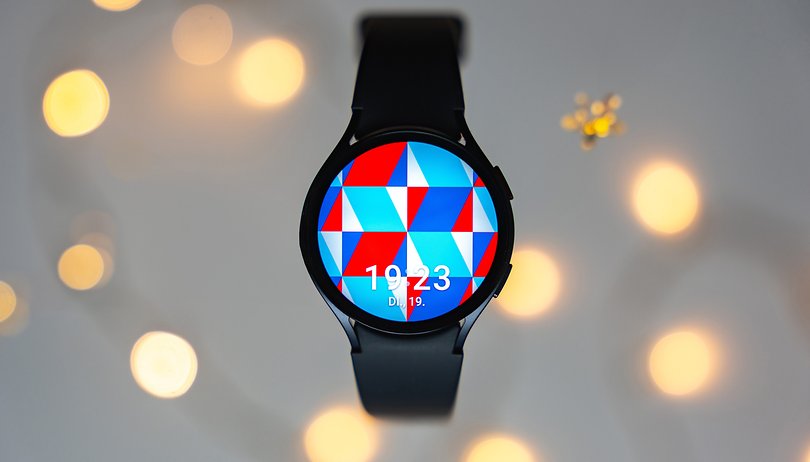 Samsung's popular smartwatch series enters its sixth iteration with the Galaxy Watch 6. While the Classic model can now be operated via the rotating bezel once again, much of the basic model remains the same. The display is slightly larger, its wristband can be replaced more easily, and last but not least, the price has increased. We find out whether this is justified in our nextpit review.
Good
Great display with Always-On feature

Good integration with the Samsung ecosystem

High degree of wearing comfort

Reliable auto-tracking
Bad
Very few innovations compared to its predecessor

Less than 40 hours of battery life in everyday use

Not compatible with iPhones and...

...some features are Samsung-exclusive!
Samsung Galaxy Watch 6: All deals
In a nutshell
The Galaxy Watch offers very little that is new, but it does include a lot of tried-and-tested things and executed it well. Owners of one of the previous two versions do not really need to upgrade to the new smartwatch.
If you are currently looking for one of the best Samsung smartwatches and are willing to fork out a premium, you can safely pick this up. A larger screen, somewhat more powerful hardware, and a quick-change system for wristbands are "nice to have" for everyday use.
The Galaxy Watch 6 is available in many variants. They are presented briefly in the table below. If you are interested in any of them, feel free to check out the Amazon links directly.
Galaxy Watch 6 models
| Model | Price | See offer* |
| --- | --- | --- |
| Galaxy Watch 6 40 mm BT | $299.99 | |
| Galaxy Watch 6 40 mm BT + LTE | $349.99 | |
| Galaxy Watch 6 44 mm BT | $329.99 | |
| Galaxy Watch 6 44 mm BT + LTE | $379.99 | |
Design and Display
The last Samsung smartwatch to grace my wrist was the Galaxy Watch 4 (review). Although two years have passed since then, hardly anything has changed with the Galaxy Watch 6. Samsung's smartwatch now has a slightly larger display and a quick-change mechanism for wristbands. What remains unchanged is a good thing in this case.
---
Pros:
Bright and sharp display.
Nice, unobtrusive design.
Wristbands are easier to replace.
Cons:
Digital bezel doesn't measure up to the "real" variant.
Overall a rather boring upgrade.
---
Samsung's smartwatches are sleek, of high-quality, and have been conspicuous by a certain lack of innovation since the Active models were discontinued. The standard model has larger displays albeit with the same case size. This was made possible by narrower bezels around the round screen. The 44 mm model we reviewed offers a display with a stately 1.5 inches. Thanks to a higher resolution of 480 x 480 pixels, Samsung can maintain the high pixel density.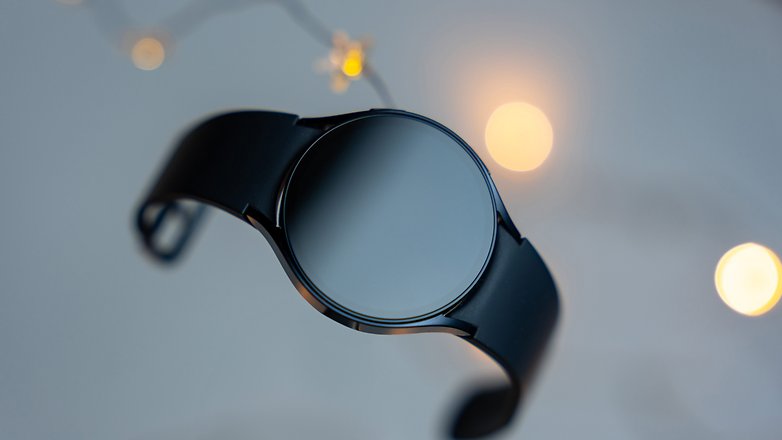 Samsung's Super AMOLED technology is also brightly colored with its 16 million colors and can almost shine as bright as the flashlight in the Garmin Fenix 7 Pro (review). The maximum brightness of 2,000 nits even approaches Apple's first-generation Watch Ultra (review). Samsung can build good displays and they do not make an exception here.
Moving your finger around the display activates the digital bezel. Unlike the Classic model, you do not move a component but move through the menu structure virtually. This sounds cumbersome, but it is actually quite pleasant thanks to the precise vibration feedback. If you have thick calluses on your finger from playing an electric bass guitar or have to operate the Watch with gloves, you can also activate a special mode for a more sensitive display.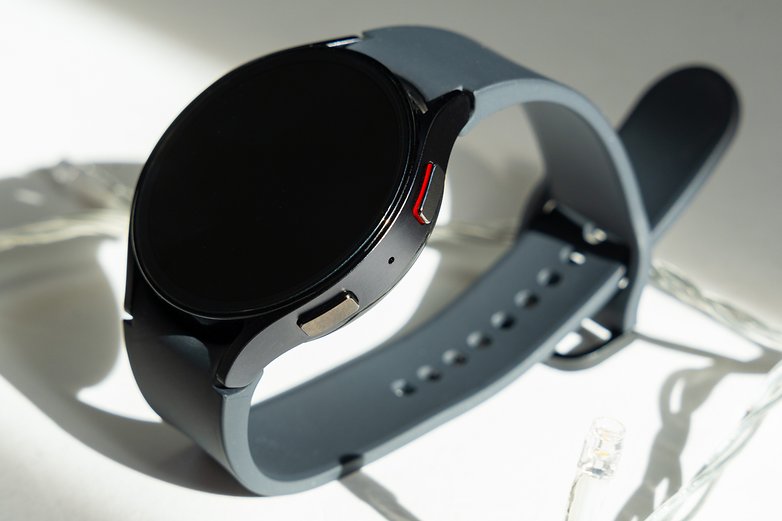 Another "innovation" that Samsung integrated into the new old smartwatch: wristbands can now be exchanged via a simple push of a button. Two pins retract into the wristband, and with a little practice, this can be performed within seconds. If you use your smartwatch with several wristbands, you have an advantage compared to the predecessor.
That's it! Samsung continues to offer many aspects of what they introduced three generations ago in the Galaxy Watch 6. As a technology journalist, I found that to be boring, but a lot of good things remain untouched, and ultimately, that is great for users.
User Interface and Features
Samsung ties its smartwatch firmly to the Android operating system. Once again, we look back to 2021 when Samsung introduced a customized version of Google's WearOS on its smartwatches. The rather cumbersome TizenOS was correctly buried and thus, we find a very nice interaction between the smartphone and smartwatch. iPhone users*, however, are left empty-handed this year as well.
---
Pros:
Great integration of the smartwatch with the operating system.
Wide range of functions with notifications, navigation, app store, and more.
Cons:
Not compatible with iPhones.
Gain in performance is not really noticeable.
---
Even in 2023, we will benefit from the switch to WearOS in Samsung's Galaxy Watch series. If you were to install a new app on your phone that is also available for the smartwatch, it will be automatically installed. At the same time, several smartwatch settings can be adjusted via the phone. In addition, the Galaxy Watch 6 gives you the option to conveniently open functions on your phone every now and then.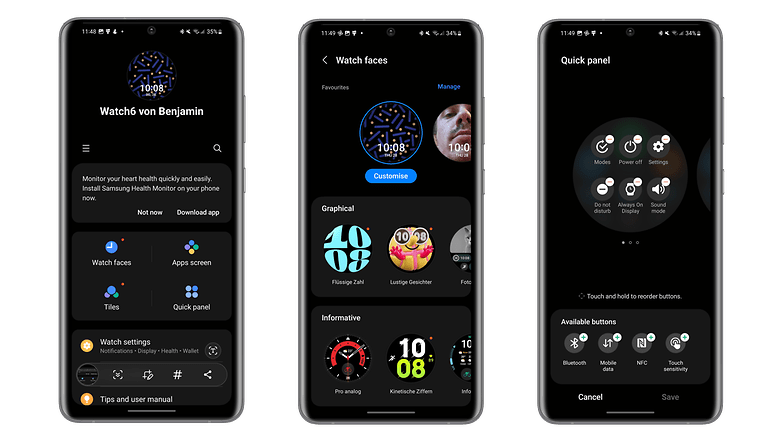 Such seamless integration that worked without any delays in the review alongside the Galaxy Z Flip 5 (review) is something we would like to see in every wearable devices. However, this comes at the expense of compatibility, because WearOS is still not compatible with iPhones. If you are looking for a smartwatch for Apple devices, an Apple Watch is highly recommended anyway.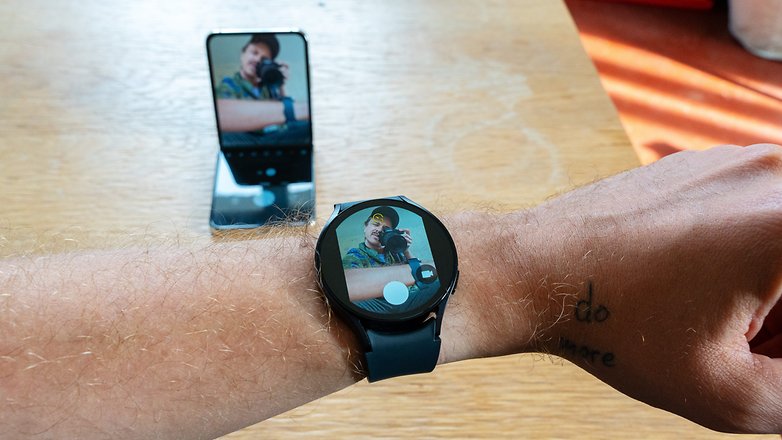 Samsung also improved the hardware of the Galaxy Watch 6. This generation processor was updated from the Exynos W920 to the Exynos W930. In addition, there is more working memory, where you get 2 GB instead of the former 1.5 GB. There was little evidence of its high performance in the review. There were occasional moments when the clock did lag a bit. This mainly occurred in the first few hours after setting up the smartwatch.
However, the Galaxy Watch 6 is pleasantly functional once it is up and running. You can reply to notifications, navigate from A to B via Google Maps, use music controls, and even send offline music via Spotify to a pair of headphones via Bluetooth. Samsung also allows you to configure an eSIM for mobile data reception in selected models.
Together with a solid app store which you can use to expand the smartwatch's feature set, there are only a few more smartwatch wishlist items that remain. Let's see if the same can be said about the fitness features.
Samsung Galaxy Watch 6 performance
Samsung's latest smartwatch generation shines once again with blood pressure monitoring and a digital ECG. However, you will have to use a compatible Samsung smartphone to benefit from these advantages. For users of other Android brands, there is heart rate monitoring, pedometer, motion sensor, pulse oximeter, and the option for menstrual tracking which we tested in detail with the Galaxy Watch 5.
---
Pros:
Good tracking of vital data.
Reliable autostart for fitness tracking.
Thanks to GPS, tracking also works without a smartphone.
Cons:
Some functions are only Samsung-exclusive.
Blood pressure measurement is a rough estimate.
---
Samsung left everything as they were for fitness features and that's not a really bad thing, either. After all, Samsung already integrated a variety of sensors for tracking purposes during sports and everyday life in its predecessors. Thus, the Galaxy Watch 6 features a bio-impedance sensor, which enables blood pressure forecasts as well as the creation of a digital ECG. In addition, you can survey the body fat composition of your body, so roughly look at how much body fat you have at the moment.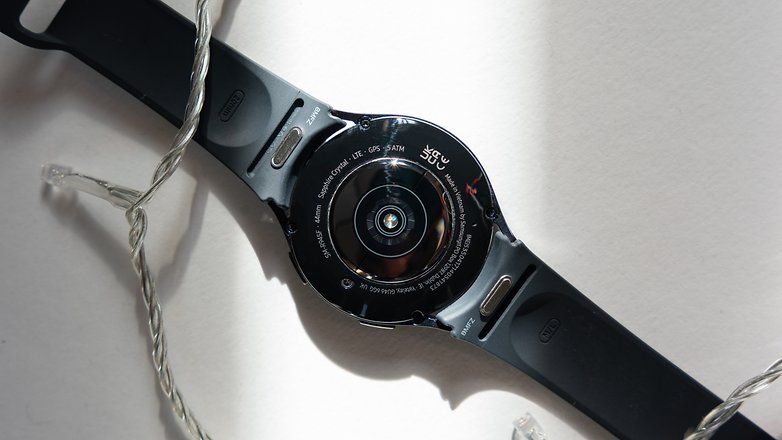 If you use an Android smartphone that is not a Samsung, you cannot take advantage of these functions. This is a bit annoying since Samsung does not use any other sensors in the smartphone for such purposes. It does feel as though Samsung is building up its own walled garden here.
In everyday use, the Galaxy Watch 6 impressed with a reliable auto-start feature for workouts. The smartwatch automatically recognizes short bike rides or walks and adds them to your workout history. Thanks to the integrated GPS module, recorded routes, heart rate measurements, and information about your blood oxygen level are always included. The Galaxy smartwatch also has a SpO2 sensor on board.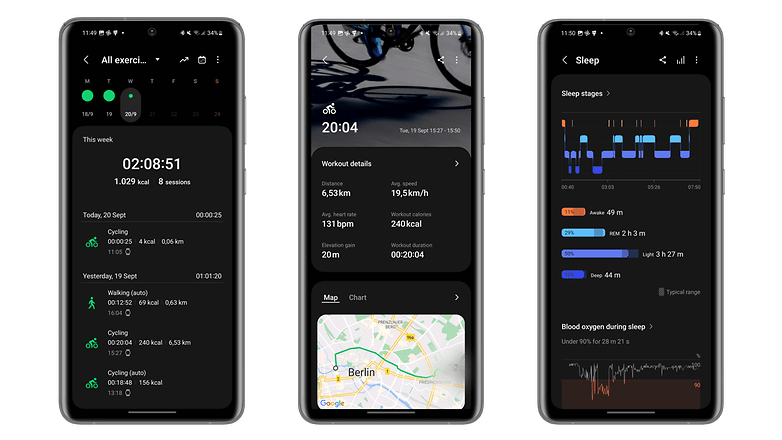 I personally like the way the vital data is presented. Samsung achieves a good mixture of clear data via scores or its "sleep animals" and detailed data with statistics and exact values. The Galaxy Watch 6 is not as detailed and expandable with accessories as Garmin smartwatches. However, the slim smartwatch is certainly suitable for those who want more motivation and control in everyday life.
Battery Life and Quick Charging
Samsung stated that the Galaxy Watch has a runtime of up to 30 hours. If the smartwatch runs out of power too early, it can be recharged to 45% in 30 minutes thanks to Quick Charge. This is an important feature to have since the Galaxy Watch 6 does not come close to the manufacturer's specifications during intensive use.
---
Pros:
Quick-charging really practical.
Convenient charging via a magnetic charging puck.
Cons:
Run time is disappointing when used intensively over 24 hours.
---
For my review, I wore the Galaxy Watch 6 on my wrist for several days. It was permanently connected to a Samsung smartphone via Bluetooth. At the same time, permanent tracking of pulse, blood oxygen level, and acceleration data were activated. Part of my daily routine included daily bike routes and walks, which the smartwatch also had to record.
With this rather intensive level of activity, including enabling notifications for WhatsApp, Telegram, and other instant messaging platforms, I had to charge the Galaxy Watch 6 daily. Thus, I cannot quite confirm Samsung's claim of 30 hours without requiring a trip to the nearest power outlet. However, this is not a big problem since the smartwatch supports quick charging.
In situations where you do not wear the Galaxy Watch 6 around your wrist, such as when you are washing up or showering, you can send the watch for a quick charging session. If it is half empty and you take 30 minutes in the shower, the smartwatch's battery will be full by the time you are done. Thus, Samsung enables seamless tracking despite an average battery life, which is also suitable for recording sleep data at night.
Samsung Galaxy Watch 6 technical specifications
Galaxy Watch Series
Galaxy Watch Classic Series
Product
Galaxy Watch 6
Galaxy Watch 6 Classic
Image
Screen
Super AMOLED | Sapphire glass | Full Color Always On Display
1.3-inch | 432 x 432 pixels | 33.3 mm
or 1.5-inch | 480 x 480 pixels | 37.3 mm
Super AMOLED | Sapphire glass | Full Color Always On Display
1.3-inch | 432 x 432 pixels | 33.3 mm
or 1.5-inch | 480 x 480 pixels | 37.3 mm
Memory and SoC
Exynos W930 Dual-Core 1.4GHz
2 GB RAM | 16 GB storage
Versions
40 mm | 44 mm
43 mm | 47 mm
Battery
40 mm: 300 mAh
44 mm: 425 mAh
43 mm: 300 mAh
47 mm: 425 mAh
OS
One UI Watch 5 based on Wear OS Powered by Samsung 4.0
Dimensions and Weight
38,8 x 40,4 x 9.0 mm | 28,7 g (40 mm)
42,8 x 44,4 x 9.0 mm | 33,3 g (44 mm)
42,5 x 42,5 x 10.9 mm | 52,0 g (43 mm)
46,5 x 46,5 x 10.9 mm | 59,0 g (47 mm)
Connectivity
LTE (variant dependable), Bluetooth 5.3, Wi-Fi 2.4+5GHz, NFC, GPS / Glonass / Beidou / Galileo
Compatibility
Android 10 or higher and with more than 1.5 GB RAM
Certification
5 ATM + IP 68 / MIL-STD-810H
Colors
44 mm: Graphite, Silver
40 mm: Graphite, Gold
47 mm: Black, Silver
43 mm: Black, Silver
Final verdict
Let's reflect upon at the introductory question of this review: Is the price increase that Samsung advertises for its new smartwatches justified? If we were to look at the MSRP, I would answer "no". This is because a minimally larger display, a quick-change button for wristbands, and a new operating system generation are simply too minuscule of a difference in everyday use for the premium charged to be worth it.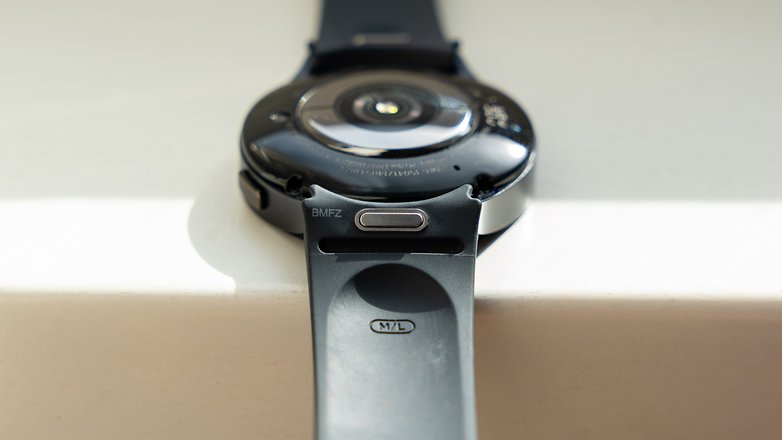 This is unfortunate, but it shows that Samsung did a good job in its predecessor. After all, the Galaxy Watch 6 is a very well-integrated smartwatch on its own. The connection to Samsung smartphones worked excellently; and despite it being an Android device, it is almost on Apple's level. At the same time, the range of smart features and fitness functions is quite impressive.
Nevertheless, I would like to see a bit more innovation in the next generation. Samsung has to come up with something after two minor updates if the manufacturer wants to justify price increases for its new generation of smartwatches. The competition certainly managed to do so, just take a look at our list of the best smartwatches in 2023 to find out more.