The ugly S8 cases: what was Samsung thinking?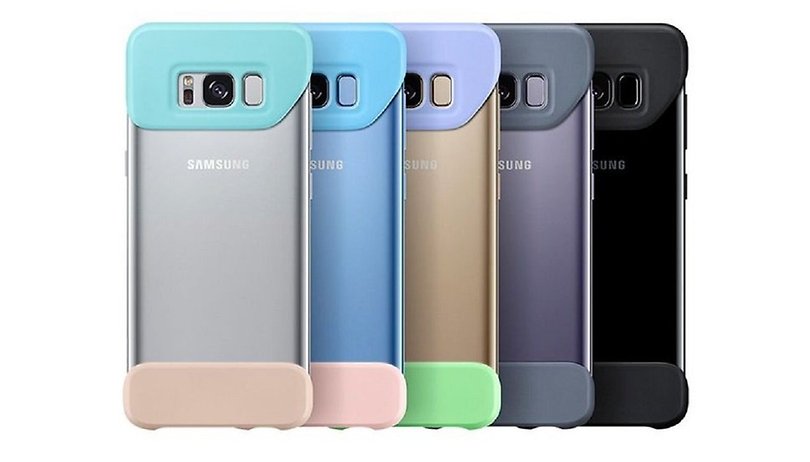 When we first saw the images of the two-piece S8 case, the reactions around the AndroidPIT office were all fairly similar: "what the heck were they thinking?!" After having spent so much time and money on designing a gorgeous flagship device, why would Samsung give us the option to cover it with such an awful case?
We're not alone in our reaction. A number of news outlets have pretty much said the same thing. AndroidPolice calls it "hideous and terrible", and Mashable doesn't hold back either, calling it "fugly AF". Considering the fiery fate that was ultimately the downfall of the Note 7, if this case is the only controversial thing that can be associated with the S8, then I guess that's a bonus.
Samsung: *designs beautiful phone with metal, glass and edgeless display*

Also Samsung: "buy this case for it lol" pic.twitter.com/CWSs6RTLRh

— Marques Brownlee (@MKBHD) March 30, 2017
These pastel nightmares attach to the S8 magnetically at the top and bottom of the device, where it's most prone to drop damage. I'm guessing the oddly shaped design is to help show off the body of the phone more, but it's hard to call that endeavor a success. Instead of accentuating the design, it distracts, obscures and ruins what would be an otherwise guaranteed favorable first impression.