Samsung Galaxy S7 vs Nexus 6P comparison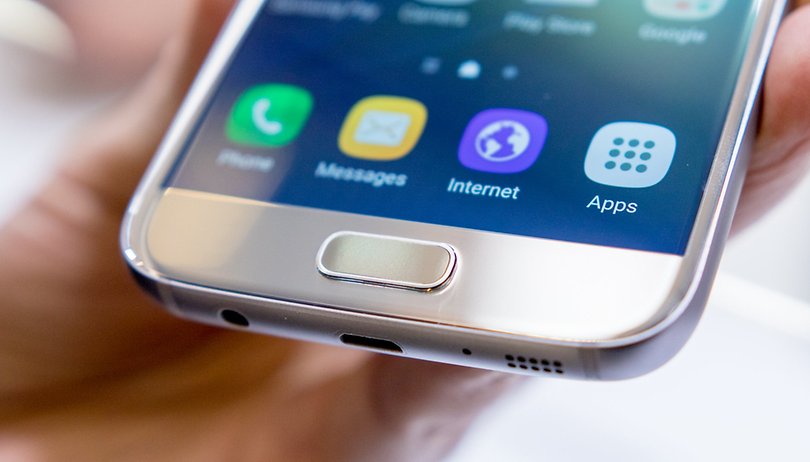 The best of Google against the best of Samsung? Well, it would be rude not to compare them, wouldn't it? Samsung just introduced the Galaxy S7 and it's off to a strong start, but can it compete with the top shelf device from the Huawei/Google partnership of dreams? Find out in our Samsung Galaxy S7 vs Nexus 6P comparison. NEXTPITTV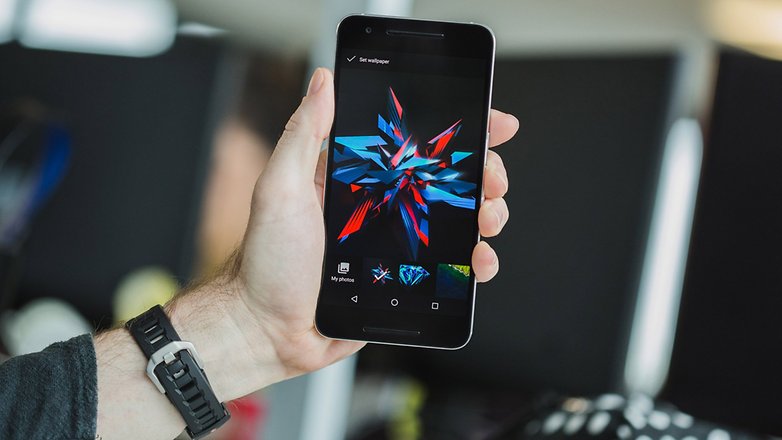 Samsung Galaxy S7 vs Nexus 6P design
The Nexus 6P and Galaxy S7 aim to achieve different goals with design: both phones are made of glass and metal, but the way it is delivered varies.
The Nexus 6P has a 5.7-inch diagonal display while the Galaxy S7 screen comes in at 5.1 inches: the 6P is bigger, wider and heavier. Because of this divergence in size, the devices will already appeal to different users (and that's before we approach the software).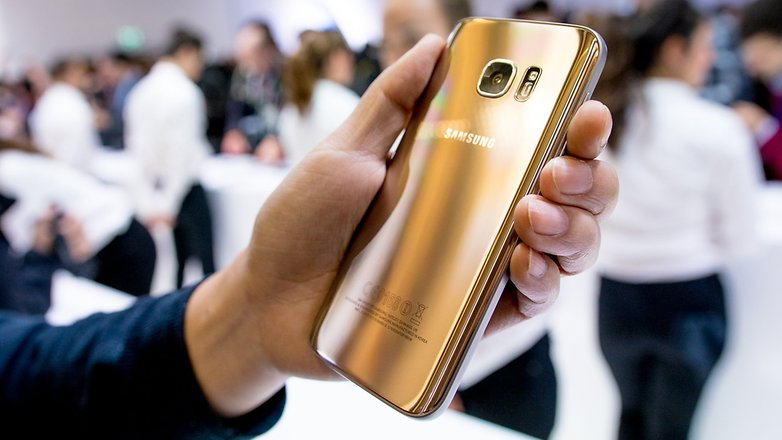 The 6P rear camera is held within its robocop visor and it has Nexus written in large print across its back below the fingerprint scanner. The Galaxy S7 is a little less aggressive its design. Its curved rear sides are more pronounced than the 6P and it slimmer edges make cradling it in the palm a fraction more comfortable.
Deciding which design is best lies largely in your preference on size but consider also that the S7 is waterproof and expandable via microSD cards, which the Nexus isn't, and that the Huawei Nexus 6P has in the past suffered from spontaneous rear glass breakages. We don't yet know how durable the S7 is.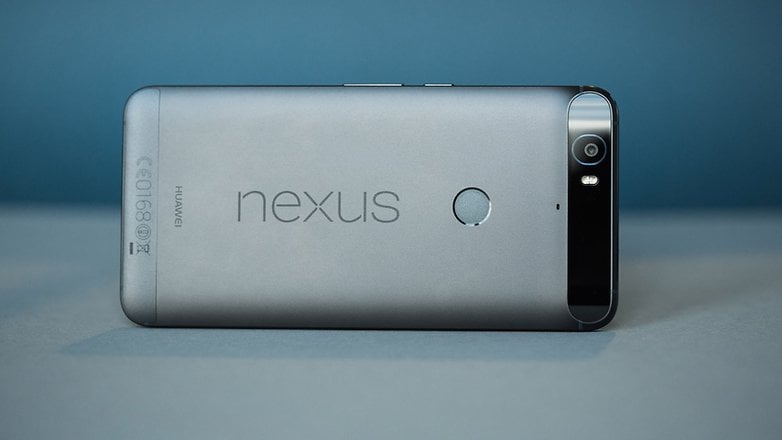 Samsung Galaxy S7 vs Nexus 6P: display
Both devices have bold displays: you'll find QHD resolutions on the S7 and the 6P. The S7 favors warmer and more saturated tones, while the 6P is the cooler and a little more true-to-life. We haven't yet put these devices side-to-side to compare brightness and outdoor visibility but will do once the S7 is in for longer-term testing.
The Galaxy S7 may look more detailed because it's smaller, but you can't go past a big display when it comes to viewing media.
If you want to watch the Lone Ranger on one of these phones then immediately cast that idea out of your mind: that was a horrible movie. If you want to watch something good and with a friend, the 6P should deliver the goods thanks to its greater size, but viewing angles could make all the difference. Watch this space (in QHD, where possible).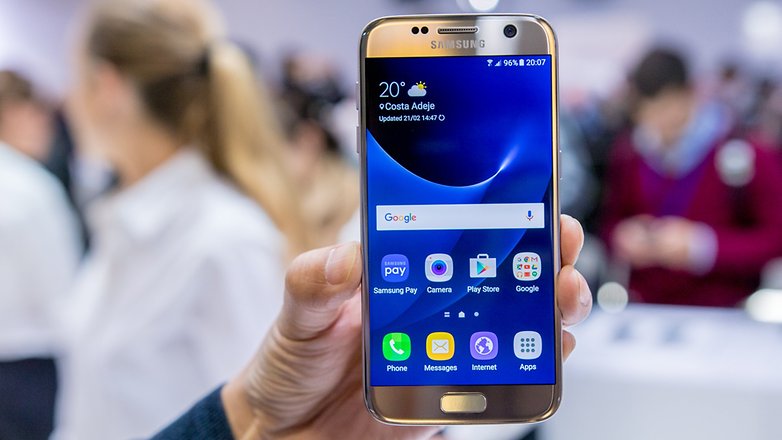 Samsung Galaxy S7 vs Nexus 6P software and performance
This is the biggy. In terms of software, the Galaxy S7 comes with Android Marshmallow and Samsung's TouchWiz UI while the Nexus 6P has stock Android and fast updates.
Traditionally, Samsung Galaxy S updates arrive at the speed of your average game of Risk (it's a slow game, that one) but the Nexus 6P gets them near enough launch day.
Both devices run Marshmallow right now, but by the time Android N rolls around you'll be lucky to get it on the Galaxy S7 within the first four months.
Unlike in the past where TouchWiz was about as appealing as the remnants of a dead slug, however, there have been clear improvements made recently: in the look, feel and usefulness.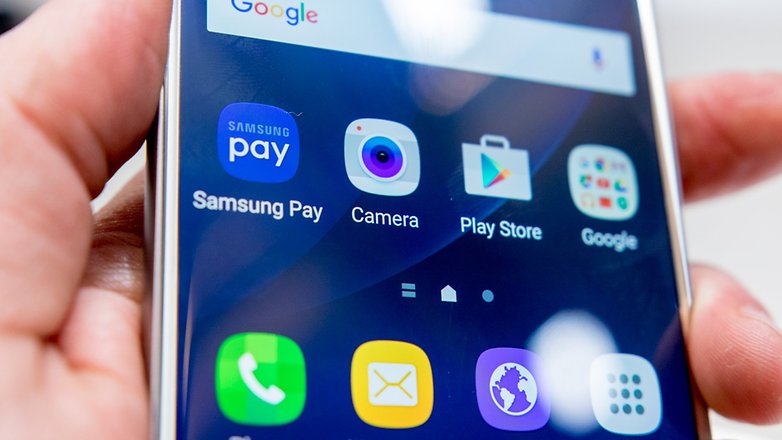 You can't customize and mod a phone like you can a Nexus phone, and they generally have a longer lifespan. Stock Android is built for Nexus devices and as such they are always in the best position to run the software.
That being said, Galaxy S devices traditionally house the latest and greatest processors and lots of RAM. The Galaxy S7 comes with a Snapdragon 820 or Exynos equivalent (depending on the market) plus 4 GB of RAM. The Nexus 6P has a Snapdragon 810 and 3 GB of RAM. The performance difference, realistically, is likely to only be noticeable if you're really looking for it.
Samsung Galaxy S7 vs Nexus 6P camera
Samsung has been hitting them out of the park with its camera tech recently: the S6 camera still impresses almost 12 months later and the S7's is said to be a vast improvement. Nexus devices typically struggle here but the 6P showed a significant improvement.
Both Galaxy phones and Nexus 6P can be found in our best Android cameras list, and we don't know which is best yet between Samsung and Google's latest and greatest. If you want my guess, it would be the Galaxy S7.
So long as it doesn't have any crippling problems at launch, the S7 camera should be one of the best we see all year. It already looks stunning.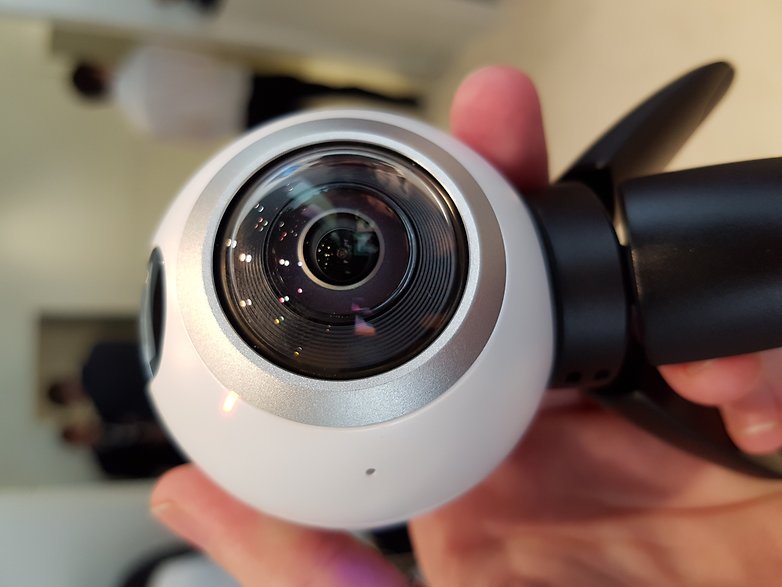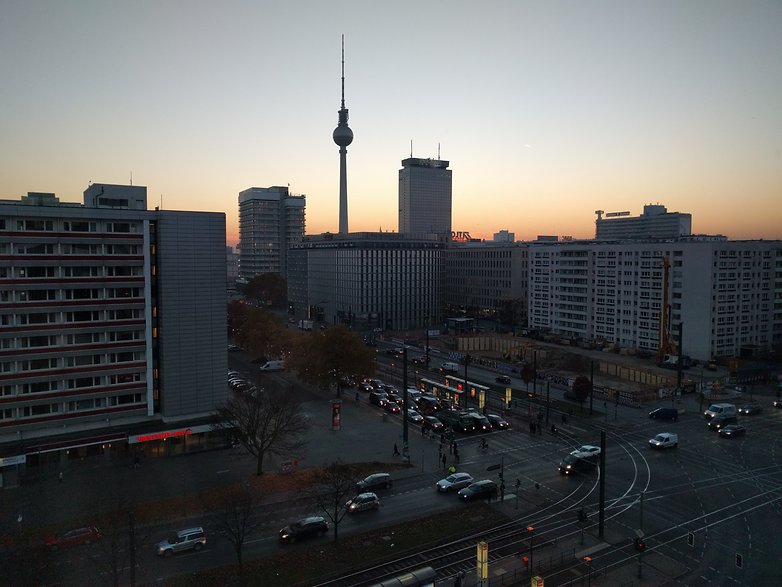 Samsung Galaxy S7 vs Nexus 6P battery
The Nexus 6P has a very tasty battery. Very tasty indeed. Huawei delivered a big one in the 6P (3,450 mAh capacity) and because it launched with optimization features present in Marshmallow, we were immediately impressed.
Samsung typically isn't hot when it comes to battery life. The S6 has a fairly small 25,50 mAh battery capacity, and given its forked UI and QHD display, its battery life isn't great, but the S7 has increased capacity substantially. Because it launches with Android Marshmallow, its 3,000 mAh battery should help it achieve far better standby times that its predecessor.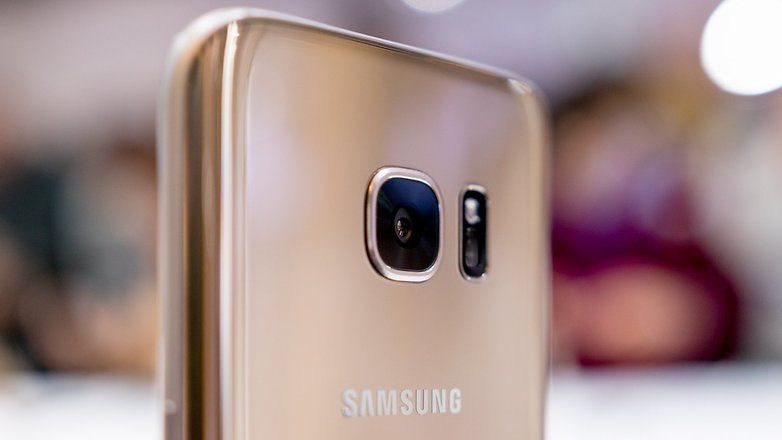 Samsung Galaxy S7 vs Nexus 6P: conclusion
Looking at these devices is a pleasure because in many ways they reveal the best of Android. You have the stock model, the Nexus 6P, which highlights latest software improvements and new API implementations (such as native fingerprint scanning tech added to Android 6.0), and is highly customizable, while Samsung shows what devs can do when they push hardware boundaries.
I don't wish to jump to conclusions about the Galaxy S7 before our final review, but it seems like the perfect commercial device. It houses a beautiful display and camera tech; it's thin and silky smooth. This is the crème brûlée of Android. Delicate, refined, delicious. But its appeal is in more than just it's crisp veneer, it has real depth and substance: it's waterproof, charges fast and supports microSD cards.
The Nexus 6P is a more in-your-face slice of Android: perhaps a chocolate cake. It's heavy, rich, dense. It's more intimidating than Samsung's dainty pot of custard, but the stock Android interface gives it longevity, it provides a lingering sweetness on the palette. At this point, I wouldn't like to make a call on which is best. We'll wait for the full review of the S7.
Which device do you think is best? Let us know in the comments.
This article has been completely rewritten since first publication. Comments below may not reflect the current content.