Samsung Galaxy S7 Edge vs iPhone 6s Plus comparison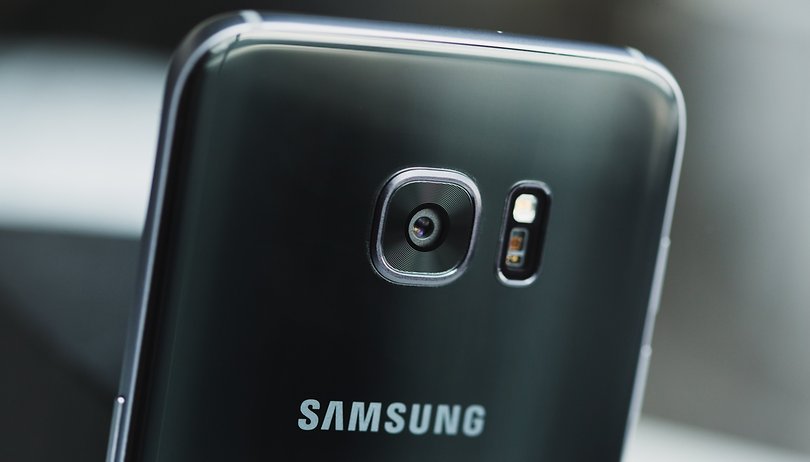 The same question pops up every year – should I buy the new Galaxy or the new iPhone? With Samsung and Apple the most dominant smartphone manufacturers in the industry today, their flagship phablets are always in the spotlight. They have the best features and the big displays, but which is better for you? Find out in this Samsung Galaxy S7 Edge vs iPhone 6s Plus comparison.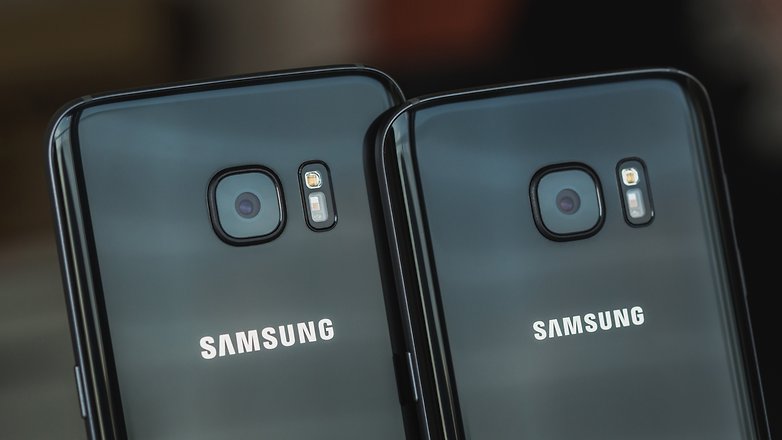 Samsung Galaxy S7 Edge vs iPhone 6s Plus comparison: design and build quality
The Galaxy S7 Edge is arguably the best-looking phone you can buy right now. With a curve-edged display, rounded edges on the back and a glossy finish, it is something special to behold. There really isn't anything that compares to it within the Android ecosystem at the moment.
Looking at its evolution from the Galaxy S6 Edge, the S7 Edge has a design character that is more refined. Both devices share a lot of similarities, but with the newer model's larger display and flatter camera bump, the overall package is a finely honed improvement on what Samsung produced in 2015.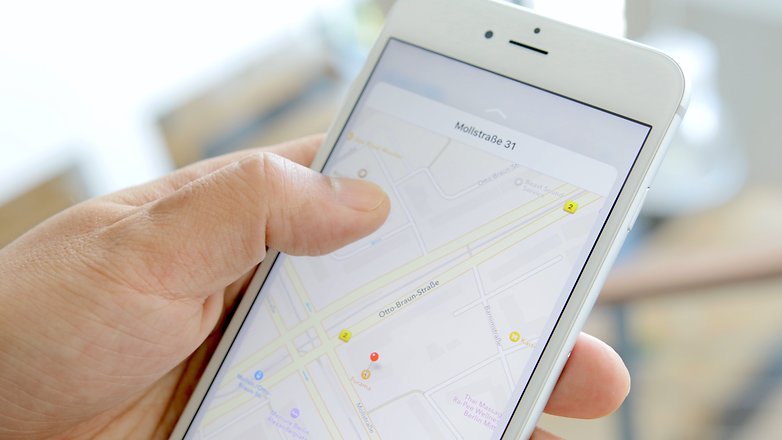 This brings us to the iPhone 6s Plus. Apple's premium phablet is a beacon of premium smartphone design, as seen in the similarities some Android handsets share - or outright imitated - since the iPhone 6 Plus was released in 2014. Covered in aluminum and glass, with Apple's distinctive camera bump in the top-left corner of the phone's rear, you immediately know when you're looking at one.
The same could also be said of the S7 Edge. Both phones share a quality of materials and build that make them stand out. But perhaps there is less to differentiate them than would've been the case when Galaxy devices were all-plastic a couple of years back. For its newness and for the eye-catching and immersive qualities that the edges bring to its design and user experience, I'd give the S7 Edge a point for a better overall design.
Samsung Galaxy S7 Edge vs iPhone 6s Plus comparison: display
There is quite a gap between the S7 Edge and iPhone 6s Plus displays. The gap is related to the different technologies they use, resolution and immersiveness. To start, the iPhone 6s Plus has one of the best-quality displays in the business. With a resolution of 1080p and pixel density of 401 ppi, this 5.5 inch display looks great at viewing media and playing games.
The iPhone also produces a rich and natural color palette and gets very bright, meaning that text or other content is easy to read in direct sunlight. The display also houses 3D Touch technology, allowing you to apply varying amounts of pressure to perform actions like previewing app content or making a phone call with fewer steps.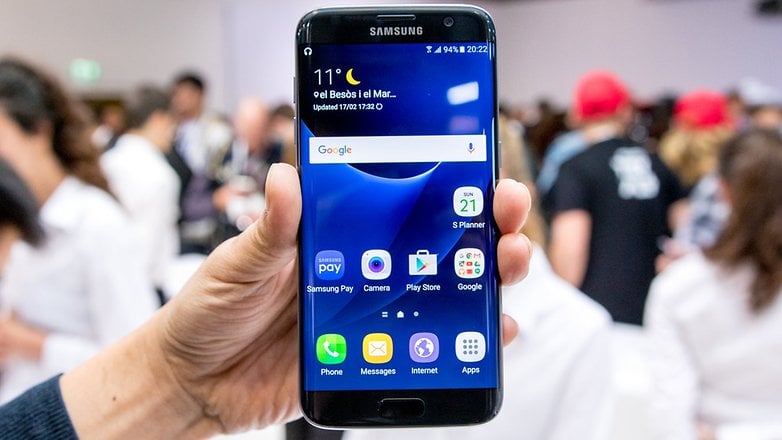 The S7 Edge, however, has the big hitter display. The Super AMOLED unit provides Samsung's signature saturated colors for a more vivid, albeit slightly unnatural, viewing experience. This Quad HD unit provides a whopping 534 ppi pixel density. Also at 5.5 inches, website and app content seems to pop out from the screen and, coupled with the glossy edges which run off at each side of the device, this is certainly the more immersive and rewarding display.
The S7 Edge has the big hitter display
Ultimately, with the usefulness of 3D Touch still under debate, it's difficult for this technology to give the iPhone 6s Plus an upper hand in a display comparison. And with the richer, more immersive qualities of the S7 Edge display, this round also goes to Samsung.
Samsung Galaxy S7 Edge vs iPhone 6s Plus comparison: processor and storage
Samsung is known for packing big power into its flagships. The S7 Edge is no exception here, packing the Snapdragon 820 or Exynos 8890 processor (depending on where you live). This gives it blazing performance and makes it virtually future proof. The Snapdragon 820 variant, which is sold in the US, is a quad-core chip and the Exynos 8890, which is available in Europe and other markets, is an octa-core unit.
In my time with the S7 Edge, I found it blazingly fast, as is to be expected from a new flagship. It was difficult to stress it or see a stutter running intensive games or loading it up with heavy multitasking duties. Coupled with the Adreno 530 GPU, it's hard to fault the S7 Edge for processing grunt.
Its storage options are also better than what we experienced with its forbear, the S6 Edge. It comes with 32 GB and 64 GB storage options along with microSD card support, something which was lacking from last year's Galaxies.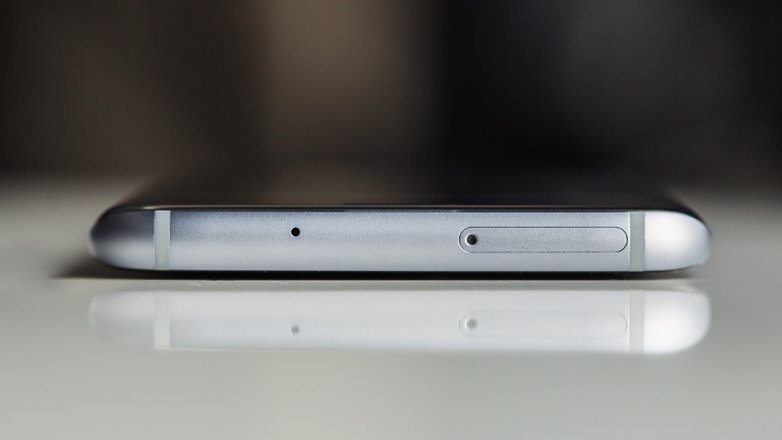 On paper, the iPhone 6s Plus has relatively underwhelming processing power by comparison. It packs only the dual-core A9 processor from Apple and is clocked at 1.84 GHz, which is significantly less than the S7 Edge, with its twin dual-core processors running at 2.15 GHz and 1.6 GHz depending on power demand.
But yet, thanks to an Apple engineering feat, the 6s Plus benchmarks well and generally punches well above its weight. Although the S7 Edge overpowers it, it shouldn't be forgotten how well the A9 performs day-to-day. The iPhone comes with 16, 64 and 128 GB storage options but without any microSD support. If you want more memory, you'll need to buy it up front.
The iPhone 6s Plus punches well above its weight
If you want reliability, the iPhone's processing and storage options are solid offerings. If you want the best processor on the market right now, go for Samsung's latest and greatest here.
Samsung Galaxy S7 Edge vs iPhone 6s Plus comparison: camera
Every year, the competition between Apple and Samsung's latest camera technology is always intense. This is because the cameras they use and the image quality that they provide are some of the best in the industry, if not the best overall.
The S7 Edge has a 12 MP sensor on the back with an aperture of f/1.7. Also new in this year's Galaxies is 'phase detection autofocus', which allows the camera to focus incredibly fast. The Edge also has optical image stabilization, an LED flash and can shoot video in 4K. Its front camera has a 5 MP sensor with an aperture of f/1.7 and auto HDR. Very solid specs.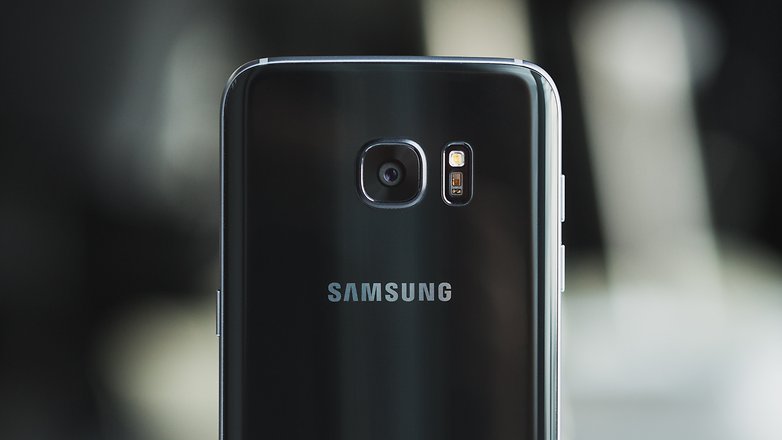 The iPhone 6s Plus is a similar affair, with a 12 MP rear camera providing an aperture of f/2.2. It also has phase detection autofocus, dual-LED flash and also shoots 4K video. The rear camera has a 5 MP with an aperture of f/2.2 and offers similar fare, with HDR and panorama modes.
From my time using these phones, I have to say that it's difficult to call an outright winner in the camera category. Regardless of which phone you might prefer to buy, you'll have one of the best phone cameras in your pocket. It's really as simple as that.
Samsung Galaxy S7 Edge vs iPhone 6s Plus comparison: software
There are big differences regarding the software of these two phones. Your personal platform preferences, or your design tastes, will almost certainly be the deciding factor in which you prefer. But let's take a look at some of the details.
The S7 Edge runs Android Marshmallow out-of-the-box. That means you'll have access to Google's latest software enhancements, such as battery-saving Doze mode and Google Now on Tap. Of course, you can get these features on other Android devices as well, but there are a few more features thrown in. Samsung's skin, TouchWiz, contains a bunch of new features, such as tweaked app icon design and more functionality with the edge panel, allowing you to perform more actions, such as selecting apps, than in the S6 Edge.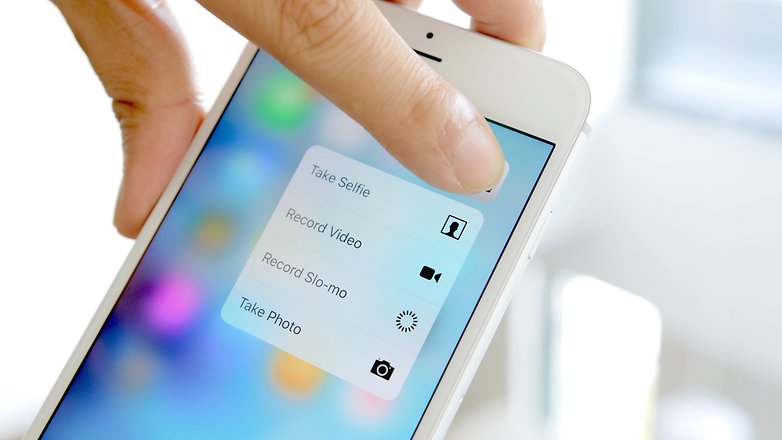 The iPhone 6s Plus comes with iOS 9. With a refreshed app switcher, better photo navigation and more Spotlight search functionality, such as Siri suggestions, Apple's mobile OS has never been more complete. The design of iOS 9 is also typical fare for the iPhone with its simple, clean interface and smooth animations.
The choice of whether TouchWiz running over Android Marshmallow is better than iOS 9 is a subjective one. I would advise knowing what your preferences are, such as which platform you're possibly already locked into, to help make the decision here.
Samsung Galaxy S7 Edge vs iPhone 6s Plus comparison: battery
Don't expect more than a day of battery life from either the S7 Edge or the iPhone 6s Plus. They both have big displays to power and the batteries are up to the task when you stress them, but this is an area where neither phone excels.
The S7 Edge packs in a non-removable 3600 mAh unit which is larger than that of the S7. But bear in mind the extra pixels it has to power. The 6s Plus has a 2750 mAh battery which is also non-removable. We'll continue to put the Edge through its paces with battery benchmarking, but at this early stage in the device's life cycle, I can say that battery winner is Samsung, not Apple.
Battery is an area where neither phone excels
I hope a larger unit is in the works for the coming iPhone 7 Plus. This would perhaps give it the edge over the Edge.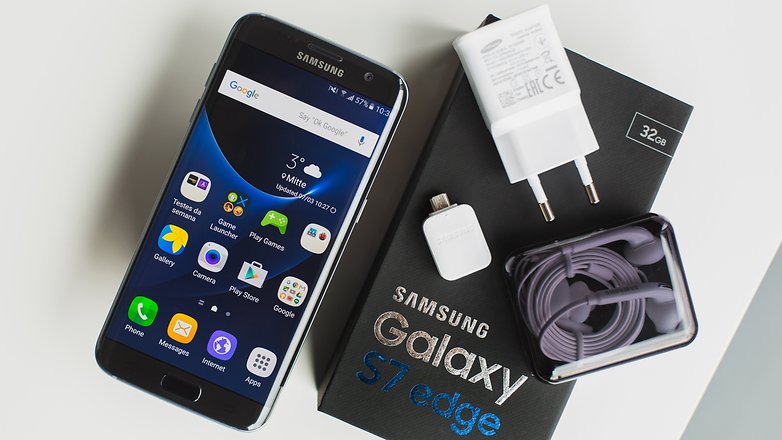 Samsung Galaxy S7 Edge vs iPhone 6s Plus comparison: specs
Samsung Galaxy S7 Edge vs. Apple iPhone 6s Plus technical specifications
| | Samsung Galaxy S7 Edge | Apple iPhone 6s Plus |
| --- | --- | --- |
Samsung Galaxy S7 Edge vs iPhone 6s Plus comparison: verdict
Make no mistake - you're getting a fantastic phablet whether you prefer to buy the Galaxy S7 Edge or the iPhone 6s Plus. They are standard-bearers and standard setters for both Samsung and Apple. But, ultimately, we need to pick a winner in this comparison.
With the iPhone's well-crafted exterior and huge app store, it's both a fashion statement and huge app platform. Once you're in the ecosystem, you're set. If you don't mind the hefty price, you'll be happy with this phone.
On the other hand, Samsung has had some time to ramp up its premium line and has outdone itself with the S7 Edge. It has more power, more pixels, more battery and the best design it has ever mustered. The race is close in many areas, but if I had to recommend one of these phones to you, I would say buy the S7 Edge.