Galaxy S6 vs Galaxy Note 5: should you go big or go home?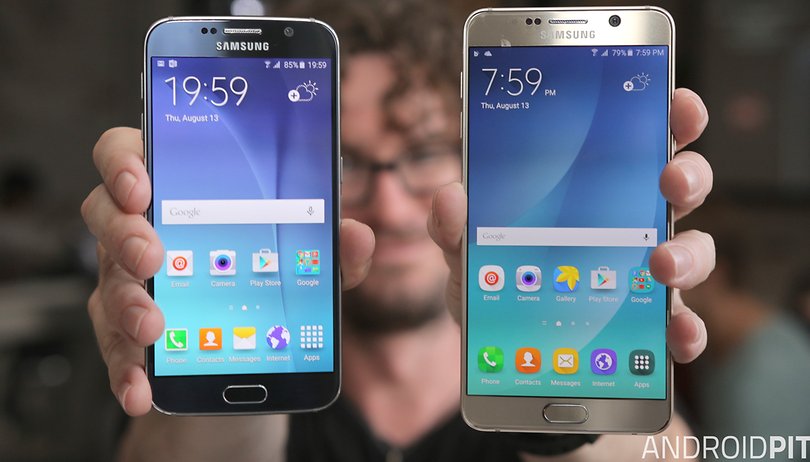 Whether you're looking to upgrade your old Samsung, or you're jumping ship from another manufacturer, should you go for the Galaxy S6, the latest device in the standard Galaxy S range, or make the big leap to the stylus-wielding Galaxy Note 5 phablet? If you're eyeing up one of Samsung's 2015 flagships, here's what you should consider when making your decision.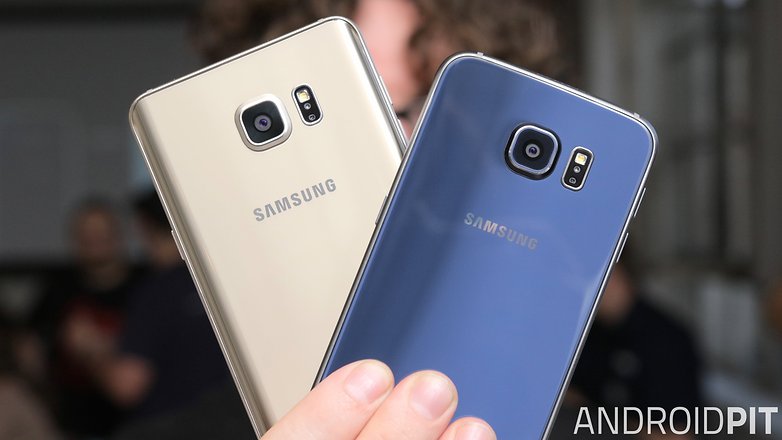 Big or small?
The difference in display quality between these devices isn't substantial. Both devices house highly-saturated QHD, super AMOLED displays. Which screen is better for you depends mainly on the size.
There are plus and minus points to both. The Galaxy S6 has the smaller display, and, therefore, a smaller body. Some people, me included, prefer a smaller device because it's easier to hold, and feels more comfortable when you carry it in your pocket. But the larger the screen, the more impressive media content appears, and the more comfortable it is to type on.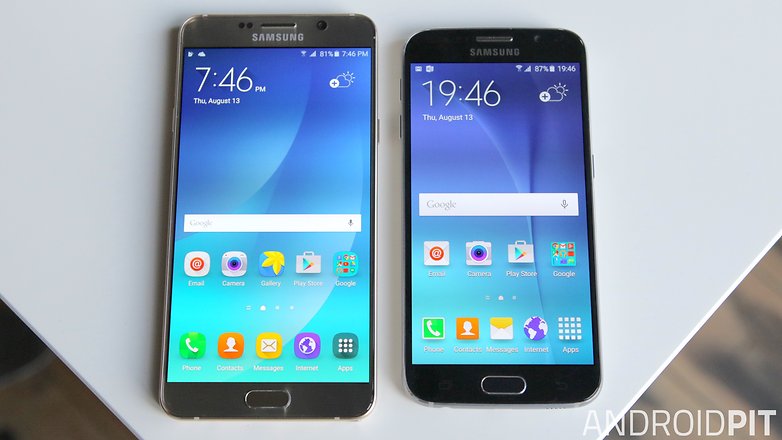 You should also consider how the handsets look. For me, the rounded rear of the Galaxy Note 5 is more appealing than the flat rear of the Galaxy S6. If I were going on aesthetics, the Note 5 would be my choice.
Stylus vs sty-less
The S Pen stylus is one of the defining features of the Samsung Galaxy Note series. It can be used to operate the phone instead of your finger or thumb, and comes with its own set of options in Samsung's Air Command menu, which opens as soon as you remove the stylus from its holder.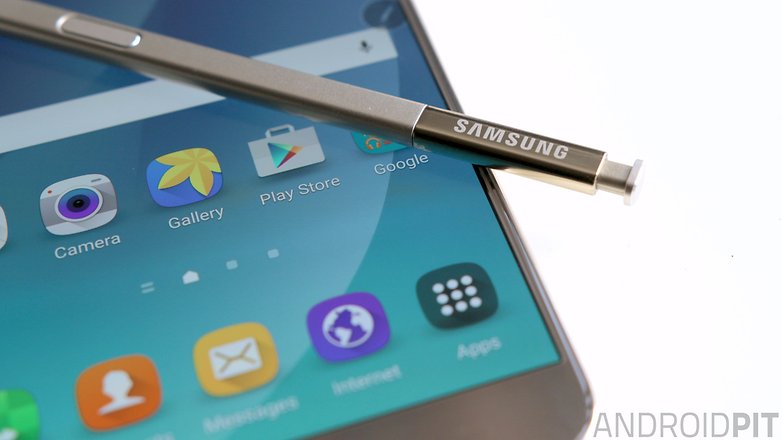 What can you do with the stylus? You can write notes or messages, and the text will be transcribed accurately into type. You can draw around objects on screen, and save and share your selection. You can link written items to actions in apps such as your email, web browser and maps (it's particularly enjoyable to write down a person's number and then save that number as a contact in your address book).
The Air Command features and Galaxy Note-exclusive apps provide an experience that the Galaxy S6 simply cannot match. Is this experience essential? No, but it is useful. How useful it'll be for you depends on how you want to use your phone.
Price and performance
The performance of these handsets is comparable, with both devices using the same processor, and though the Samsung Galaxy Note 5 has 1 GB more RAM than the Galaxy S6 (4 GB compared to 3 GB), this doesn't automatically mean it's the faster Android phone.
Both devices offer wireless and quick-charging, though neither has microSD card support or a removable battery. Both are up and running with the latest version of Android Lollipop and are due to get Marshmallow very soon, and the cameras are virtually identical.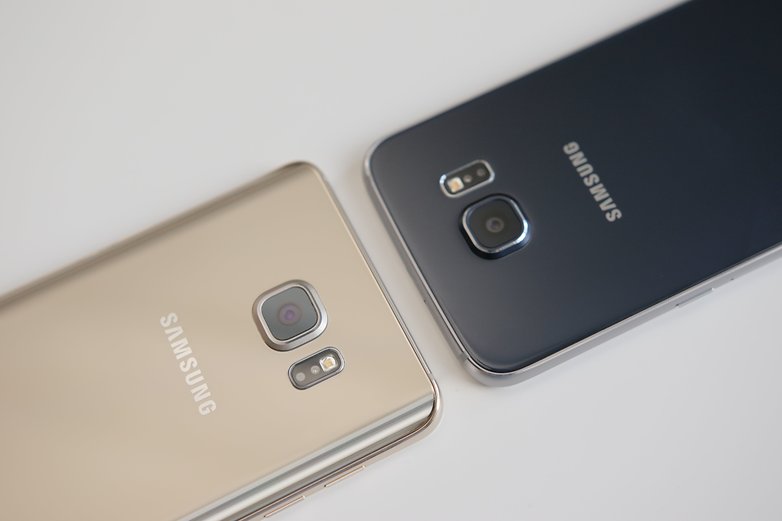 The Galaxy Note 5 does have a bigger battery capacity however: 3,000 mAh compared to 2,550 mAh, which should make it the longer-lasting device.
This brings us to the price. The Galaxy Note 5 currently costs around 150 bucks more when you buy it unlocked. However, it's also worth noting that the Note 5 is not available in the UK, so you might not actually be able to get your hands on it even if you are willing to pay the extra.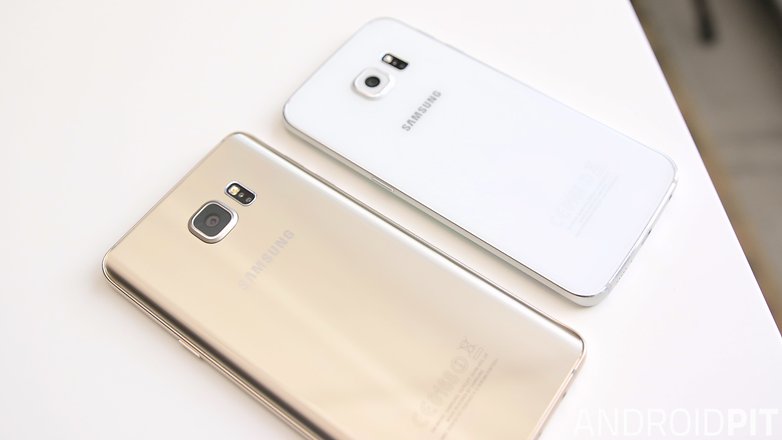 Galaxy Note 5 vs Galaxy S6: Conclusion
So, the big question is whether the Note 5 is worth the extra cost. If you think the Galaxy S6 is too small, and that it would be much better if it had a stylus, then the Note 5 is for you. It's certainly designed more for business or 'professional' use, because it has wider functionality, particularly where productivity is concerned.
The Note 5's bigger display and stylus don't automatically mean it is better, though. If these features don't appeal to you, save yourself some cash and opt for the Galaxy S6, because without them, there isn't much to separate these Samsung flagships.
We'll have our full Galaxy Note 5 review online soon, in the meantime which device are you leaning towards? Let us know what you'll upgrade to in the comments.