Samsung Galaxy S6 Edge+ vs iPhone 6 Plus comparison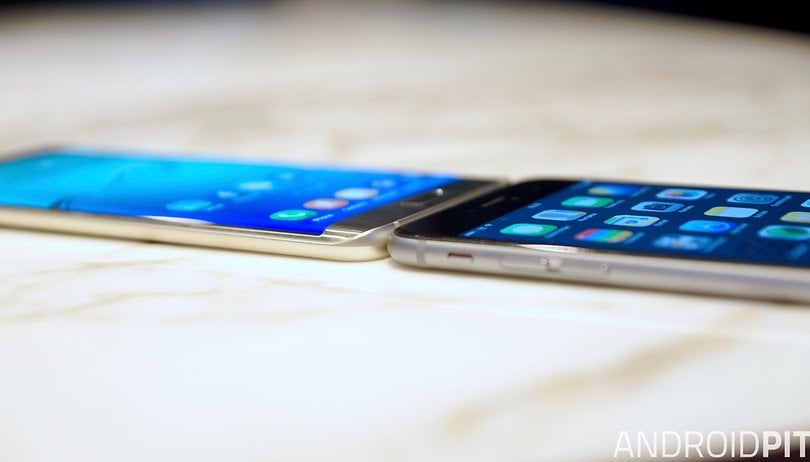 The launch of the Samsung Galaxy S6 Edge Plus has meant that smartphone giants Apple and Samsung can now begin their much-anticipated head-to-head battle for phablet ascendancy. But which supersized smartphone will reign supreme? We find out in our Samsung Galaxy S6 Edge+ vs iPhone 6 Plus comparison.
Samsung Galaxy S6 Edge+ vs iPhone 6 Plus: Design
The design of the S6 Edge+ has generally been well received, largely because it uses the same sleek lines that made its predecessor, the Galaxy S6 Edge, such a popular choice.
The biggest difference between the S6 Edge+ its older sibling is the screen size: 5.7 inches rather than 5.1. It doesn't have the S Pen functionality of the Galaxy Note 5, but does have the curved screen that's also seen on the Note Edge and the S6 Edge.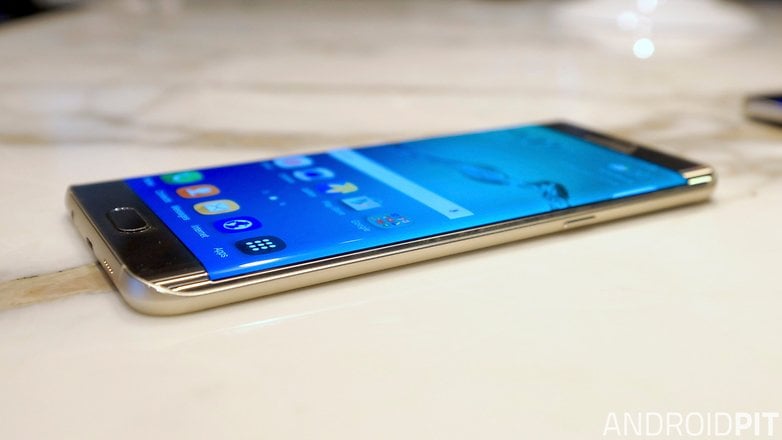 The Edge S6+ uses the same materials as its little brother too; an aluminum frame with glass on the front and back. The rear camera is still protected by an aluminum frame. By contrast, the iPhone 6 Plus camera is angled and protudes from the frame slightly.
Apple's plus-size model also boasts the same styling as its smaller version, with an all-aluminum body and more rounded corners than the Samsung. Its screen is not curved but there is a curved effect at the edges.
Samsung Galaxy S6 Edge+ vs iPhone 6 Plus: Display
The screen on the Edge S6+ comes in at 5.7 inches, with the screen on the iPhone 6 Plus measuring 5.5 inches. There is also some variation in the resolution: the iPhone offers full HD resolution (1,080p), while the Edge S6+ offers QHD (1,440p).
Another difference between the displays is found in the technologies that give images their brightness and color. Apple uses the IPS LCD, while Samsung opted for Super AMOLED, as it usually does.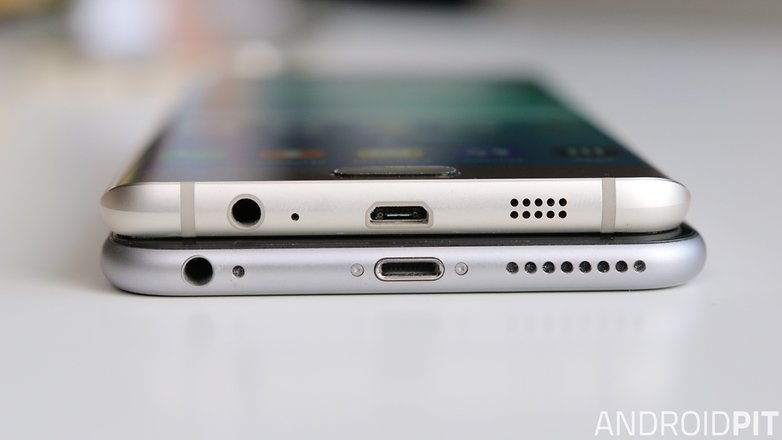 Samsung Galaxy S6 Edge+ vs iPhone 6 Plus: Special functions
Both phones can be unlocked using fingerprint recognition, which adds an extra level of security. Smartphone payment systems are set to be a big deal in the future, so it's a good thing that both of these phones already have the tech enabled. Apple Pay has already launched in the UK and is set to arrive in the US on October 20, while Samsung Pay should be available in the US on September 28. Read more about smartphone payments in our Apple Pay vs Samsung Pay vs Android Pay comparison.
The Galaxy S6 Edge Plus also features a heartrate sensor, which has helped Samsung implement its S-Health program.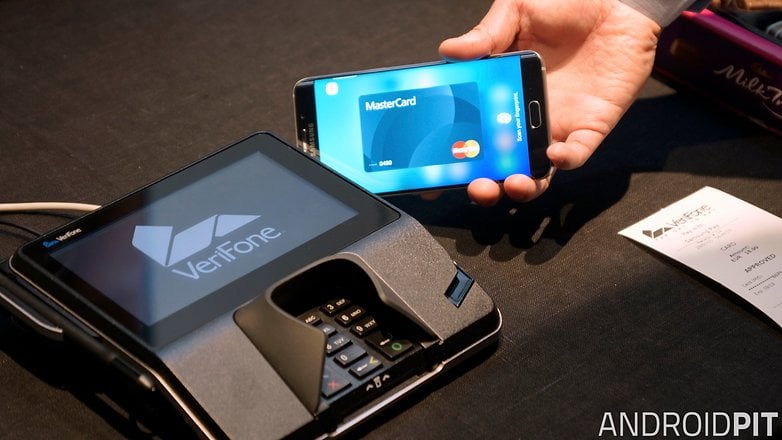 Samsung Galaxy S6 Edge+ vs iPhone 6 Plus: Software and performance
The Galaxy S6 Edge+ comes with Android 5.1.1 Lollipop and all the customization possibilities that TouchWiz offers on other Samsung products. It will come with the same pre-installed apps as the S6, including the cloud service from Microsoft SkyDrive, S-Voice and S-Health. As one of Samsung's flagship devices, it is almost certain to receive Android M as soon as it is released.
The Apple offering currently works with iOS 6 Plus 8 and will be upgradeable to iOS 8.4 and 9 when they become available. The new iPhone 6s Plus has 2 GB of RAM, double that of the iPhone 6.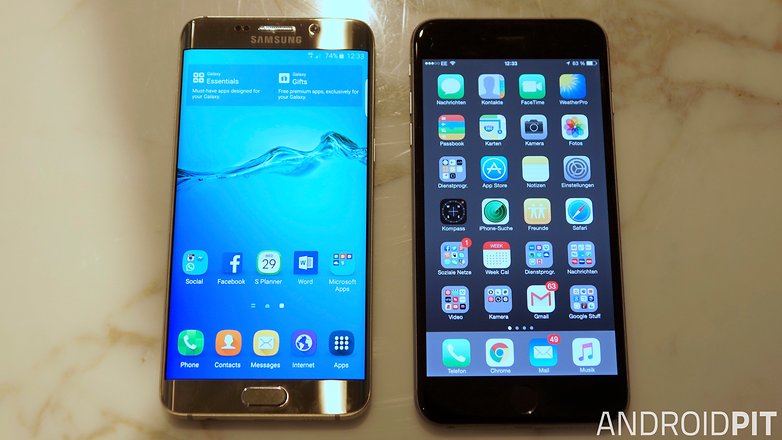 Samsung Galaxy S6 Edge+ vs iPhone 6 Plus: Camera
The S6 Edge has enjoyed a reputation for having one of the best cameras on the market and the new kid on the Samsung block will also come fitted with a 16 MP rear camera and a 5 MP front camera.
The iPhone 6 Plus camera is also well regarded, even though it only has a resolution of 8 MP. Read a more detailed assessment of the iPhone 6 camera vs the S6 camera at the link.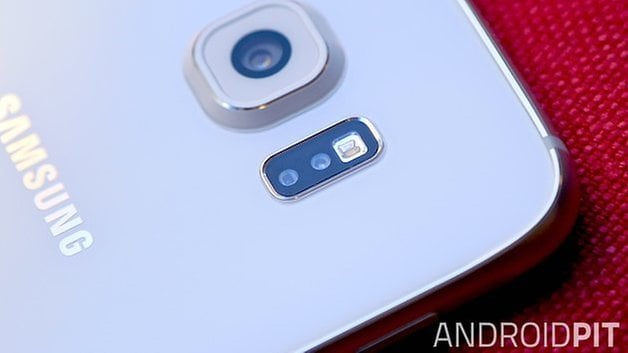 Samsung Galaxy S6 Edge+ vs iPhone 6 Plus: Battery
Samsung has often boasted about the longevity of the battery life in their phablets and the S6 Edge+ will have a 3,000 mAh battery.
At 2,750 mAh, the iPhone 6 Plus's battery seems to be very slightly worse, but its lower screen resolution and less-demanding processor should balance out the difference. Both devices should be able to last for a full day without a charge.
Samsung Galaxy S6 Edge Plus vs iPhone 6 Plus: Specs table
Samsung
Galaxy S6 Edge +

iPhone 6 Plus
OS
Android 5.1.1 Lollipop
(with interface Touchwiz UI)
iOS 8.4
Screen
5.7-inch QHD, 2,560 x 1,440 pixels (515 ppi), Super AMOLED
5.5-inch Full HD, 1,920 x 1,080 pixels (401 ppi), IPS LCD
Processor
Exynos 7420+, eight-core, 2.1 GHz / 1.5 GHz
Apple A8, Dual-core 1.4 GHz
Graphics
Mali-T760MP8
PowerVR GX6450
RAM
4GB
2 GB
Internal memory
32/64/128 GB
(no microSD)
16/64/128 GB
(no microSD)
Battery
3,000 mAh
2,750 mAh
Camera
16 MP / 5 MP
8 MP / 1.2 MP
Dimensions
No information
158.1 x 77.8 x 7.1 mm
Price
€ 799

16 GB – €799

64GB – €899

128 GB – €999
Samsung Galaxy S6 Edge+ vs iPhone 6 Plus: Availability and price
Apple launched its phablet in September 2014 and priced it at €799 with a 16 GB memory and internal storage. It is available in gray, silver and gold. Rumors persist that Apple will release a new iPhone model, possibly called the iPhone 6S Plus, later this year, and perhaps even as early as next month.
The Galaxy S6 Edge+ price is yet to be confirmed (the device was only officially a few days ago), but it is expected to be between €799 and €900. Pre-sale is expected to start on August 21 and the phablet should hit stores on September 4.
Which phone do you prefer? Will you be buying either? Let us know in the comments.