Galaxy S23 (Ultra) gets larger cooling chambers so it won't overheat when gaming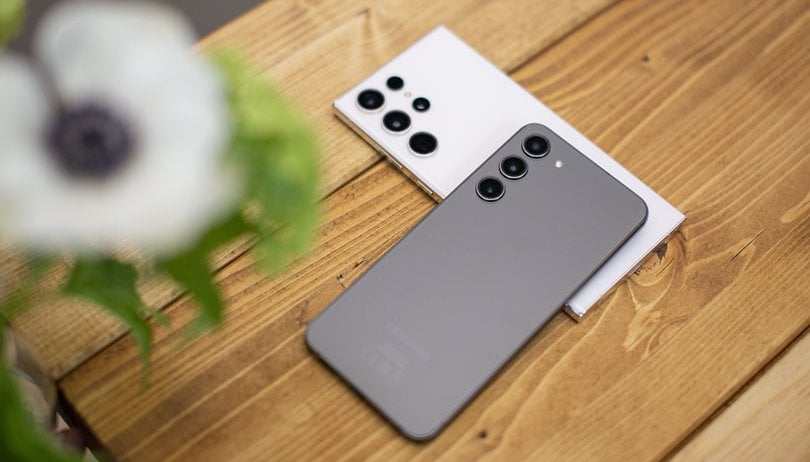 The Samsung Galaxy S23 (Plus) brought most major changes under the hood. This includes the souped-up version of the Snapdragon 8 Gen 2 SoC as well as bigger battery capacities. Samsung also improved the cooling system on the lineup, which is now larger and replaces the graphite on the standard Galaxy S23 with a vapor chamber type.
At Samsung's Unpacked event, the company briefly discussed and showed a visual representation of how the vapor chamber is now wider on the Galaxy S23 Ultra. However, it didn't provide an idea of what the expansion will look like inside the Galaxy S23 and S23 Plus.
A well-known leaker has now shared schematics of the heat-dissipating components inside the trio, which were also compared to the Galaxy S22 models. Noticeably, the Galaxy S23 (hands-on) received a modest increase in size in addition to the fact it now uses a more effective vapor chamber as opposed to the graphite of its predecessor. Both the Galaxy S23 Plus and Galaxy S23 Ultra sport a much bigger vapor compartment.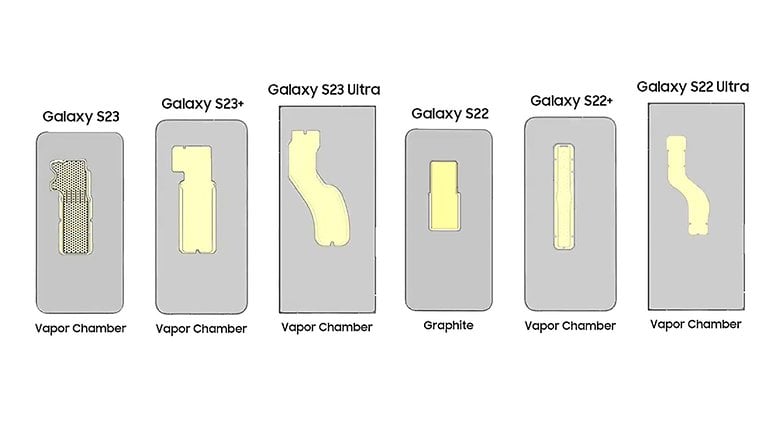 The upgrades will apparently regulate the temperatures of the devices more effectively, especially in intensive tasks and gaming sessions. In contrast, last year's Galaxy S22 (Ultra) was embroiled with many performance issues resulting from overheating processors and inferior thermal designs.
Besides the better cooling system, Qualcomm's Snapdragon 8 Gen 2 is touted to offer higher efficiency than the Snapdragon 8 Gen 1. This is also expected to provide longer battery life on the device. Additionally, except for the 128 GB variant of Galaxy S23 that is stuck on UFS 3.1, the entire lineup will also benefit from the faster UFS 4.0 on-board storage and LPDDR5X memory.
How to order the Samsung Galaxy S23 and score up to $150 in savings
As a little trick to avoid the slower Galaxy S23 option, Samsung is offering a generous free storage upgrade to those who pre-order including the Galaxy S23 Plus and Ultra. Retailers like Amazon have a custom offering by giving you a free upgrade and up to a $50 gift card translating to $150 savings. You can our guide on how to pre-order the Samsung Galaxy S23 for more detailed steps.
Are you upgrading to the Samsung Galaxy S23 this year? If yes, which features help you decide so? Let us know in the comment section.