Samsung: Becoming A Monopoly When It Comes to Android Phones? (Part 2)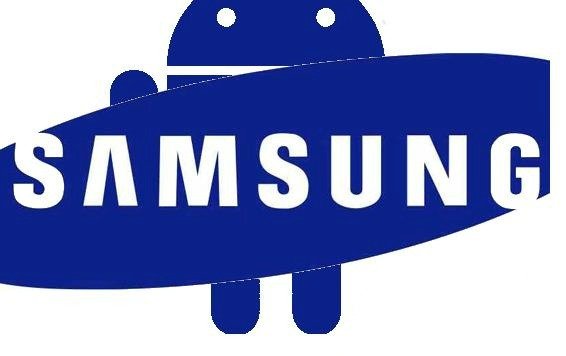 2012 is shaping up to be a good year for Android smartphones, especially in terms of making the jump from dual core devices to quad core architecture. With the release of the HTC One S, the HTC One X, Samsungs Galaxy Nexus (and Note), and the soon to be released One line this year at Mobile World Congress, and while demand for the devices is there, not only has their release gotten off to a rocky start in terms of problems, but HTC as a company is reporting all time low profits and revenues. Sony also released their new Xperia line, which are not bad devices specwise, but don't seem to be generating that much consumer buzz.. Same goes for the LG Optimus True HD, as specwise it's certainly not a bad phone, but unfortunately consumer interest in the device doesn't seem to be that high.
Samsung, on the other hand, is not only having record sales for the Galaxy S2, but are having very solid numbers with the Note (over 5 million), the Galaxy Nexus, and have a very good chance of setting record numbers again when the Samsung Galaxy S3 hits the market on May 3rd in London. With HTC, Sony, and LG struggling to gain traction in the smartphone market, Samsung continues to prosper. But the question is why? Why are Samsung winning the game that everyone else seems to be losing? In part 1 of this article (found here), we discussed hardware, design, marketing, and amount of devices having an impact. In this article, we'll continue to analyse why Samsung seems to be excelling where others cant.

The Galaxy S2's success helped market other Samsung devices
Once the Galaxy S2 made its mark on the public, it was really a lot easier to sell the Galaxy Nexus and Note, as Samsung had proved itself as the Android device maker that could deliver products as appealing (or close to it) as an iPhone. The Galaxy Nexus didn't need as aggressive marketing as the S2, and although it didn't sell as many as the S2, the public, for the first time, embraced a Nexus device. Almost none of my friends had ever heard of my Nexus One. But almost ALL of them had heard of the Galaxy Nexus, which was amazing considering that Samsung didn't market it as aggressively as the S2. Then came the Note, which was a surprise hit for Samsung. But again, the already established position as a reliable and Android manufacturer provided via the Galaxy S2 helped Samsung to not only generate sales, but consumer credibility as well.
Samsung wants to surpass the iPhone, and will spend the cash to do so
Again, this goes again with marketing and also hardware. Samsung spent 10 million dollars on a Superbowl commercial to promote the Note. While there were many other Android phones with similiar specs out there, Samsung delivered the first screen the was actually better than the iPhone 4 screen (Galaxy S2). The camera, while nothing out of the norm when compared to other Android phones megapixel wise, was also a standout feature of the device, and for the first time, an Android phone that had been aggressively marketed was being compared to the iPhone in terms of speed, camera, additional hardware, and "cool" factor. From there, things just got better for Samsung.
Samsung has done what no other OEM has managed: Create iPhone like hype with the Galaxy S3
The upcoming Galaxy S3 is without a doubt the most talked about, rumored, leaked, debated, and discussed Android phone of all time. The amount of consumer interest in this device has taken the thunder of HTC, Sony, and LG products in such a way that people are simply missing the competitive offerings that they are making available to the public. The HTC One series made HUGE headlines at Mobile World Congress, but what's making bigger headlines unfortunately is the fact that the company is dying on paper, and that their flagship releases are suffering from both software and hardware issues. With the release of the iPhone 5 and GS3, the timing to have such problems wasn't great. HTC delivered the first quad core phone, and it's normal to expect problems and issues. But with such hype surrounding Samsung, it creates enough doubt to make consumers think "...hmm...maybe I should wait for the GS3"? To add to that, the hype surrounding the phone is making consumers excited in a way that's unheard of for Android phones, which naturally doesn't work in favor of other OEMS
The release of the next iPhone actually helps Samsung
Again, for the first time, when people talk about which phone they have their eyes open for in 2012, the iPhone and an Android phone are both coming up in conversation. Last week, when a friend of mine was speaking to his brother about the iPhone 5, his brother said "but did you hear about the new Android? The Samsung one is gonna be awesome!". I have been using Android phones for a long time, but I have rarely heard that in conversation, especially between people in their early to mid twenties. If Samsung delivers, this will be the biggest rival the iPhone has ever had, and it's not hard to see that Samsung has done the work, invested the time, and the money to make this happen. While other OEMS struggle against the iPhone, they struggle even more against one of the OEMS that use the same OS as they do, and in order to catch up, a combination of clever marketing, spending, and consumer awareness will be the only chance they have. If they don't, it could be that in the next years, the only Android phones people will care about will be Samsung, which has its good sides, but also its bad, as this goes against Android and its core principals.
It's not all perfect for Samsung
Samsung has produced way more tablets than any other OEM, and, as HTC, they are learning that spamming the market won't make people buy more. Asus is doing amazingly well on the tablet front, and that's because they keep their focus on the Transformer Prime (they did the same with the original Eee Pad) and clevery timed variants of the device. Samsung might dominate the smartphone market, but they have a very long way to go with tablets. They also need to take a page out of Asus book when it comes to pricing, as their tablets were for the longest time way to expensive.
Bottom Line: Android OEMS have a lot of work to do
I'm not saying I favor Samsung phones over the rest. Actually, I have owned way more HTC devices than Samsung, and were in love with their phones since day 1. Sony, LG, HTC, and Motorola are all MORE than capable of making GREAT Android devices. But if they aren't willing to invest the time, money, marketing, and work to generate the proper consumer strategy on how to get them into the minds and hands of the public, they could just find themselves in the midst of a very brutal civil war that Samsung is currently winning by leaps and bounds.
Photo credits: talkandroid.com (edited by myself)