Realme X50 review: better than the OnePlus Nord?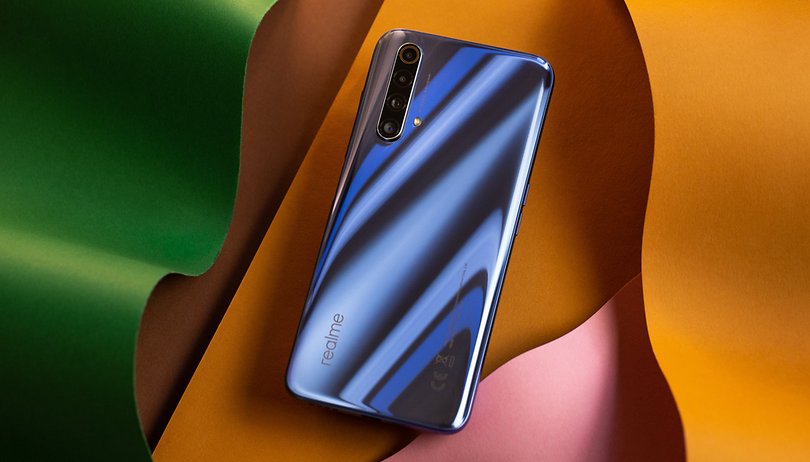 The Realme X50 5G was just released in France on Tuesday 11th August with an asking price of €379 ($450). At this price point, it is unsurprising to note that the technical specifications are extremely similar to the OnePlus Nord. Can these two smartphones co-exist side-by-side, or is the BBK Electronics group, the same company that owns both OnePlus and Realme, cannibalizing its mid-range offerings?
Good
Neat design

Beautiful 120 Hz LCD screen

Snapdragon 765G chipset

Solid battery life

Decent audio performance
Bad
Average performing cameras

Boring form factor
Who is the Realme X50 for?
The Realme was made official on Tuesday, August 11 in France at a price point of €379 where there is only a single configuration to choose from: 6 GB of RAM and 128 GB of internal storage. But at the same time, the OnePlus Nord was released on July 21st with a very similar technical sheet and asking price ($349 or €399).
A 120 Hz refresh rate for its display (vs 90 Hz on the OnePlus Nord), dual 16MP front cameras (vs 32MP), a Snapdragon 765G chipset, a quad-camera module (48MP main sensor), and 4,200mAh battery capacity (vs 4115mAh). Since they both hail from the same manufacturer, it is hard to distinguish the Realme X50 from its cousin, the OnePlus Nord.
I received the Realme X50 a couple of weeks before the OnePlus Nord, where the latter was made official and released subsequently. Between these two models, it's hard to believe that parent company, BBK Electronics, has unwittingly set out to cannibalize its mid-range handset market, especially since the Realme X50 is also sold at the same price point as that of the Realme 6 Pro, which we also reviewed.
As for the OnePlus Nord, there are differences in terms of the hardware design, especially with the presence of a glass back of which the Realme X50 lacks. The camera setup on the OnePlus Nord is also a slightly superior one - both at the back as well as in front, in addition to a greater amount of RAM on the Nord. The overall design of the OnePlus Nord is also something that might be more appealing to those who are looking for a slightly more upmarket design, although taste is subjective when it comes to aesthetics.
As for Realme 6 Pro territory, the Realme X50 comes equipped with a Qualcomm 765G Snapdragon SoC that is more powerful than the 720G found on the Realme 6 Pro. However, on paper, the camera setup of the Realme 6 Pro does seem to be better with a 64MP main sensor (compared to 48MP on the X50) in addition to a dedicated telephoto lens that the Realme X50 lacks.
So the Realme X50 finds itself in a rather awkward position, straggling between the two devices. The specifications sheet is less attractive than that of OnePlus Nord, however, it is priced at a more expensive level than the entry-level Nord and cheaper than the maxed-out Nord. Not only that, but it is also more expensive than the Realme 6 Pro which has a better camera configuration albeit losing out in terms of processing muscle.
The whole point of this test is to show you whether or not the Realme X50 is a relevant choice.
What I like about the Realme X50...
Its design is always neat, but not inspired
I've reviewed a lot of Realme smartphones this year, and sad to say, they all pretty much sport the same design. It's a very classy and easy act to follow for sure, but even I grow somewhat wary of having to copy and paste my thoughts on the design from one review to another with similar descriptions. This smartphone comes with rounded corners, it feels pretty solid in the hand, with a well-placed fingerprint reader on the side.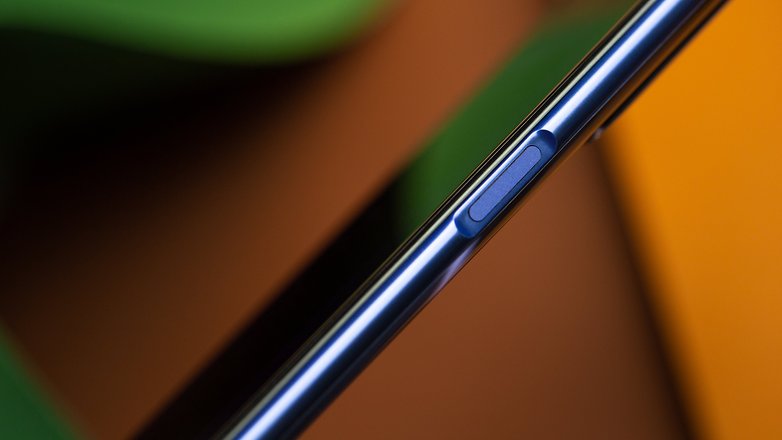 It is not the easiest smartphone to use with just a single hand, but there is sufficient grip overall for most people. While the back might be covered in plastic, there are reflections off the metallic look that dials up the attractive value. Depending on the angle at which you view the smartphone, the parallel diagonals gradually move away or towards each other, making it pleasing to the eye. It is all very nice, where the plastic does not feel too obvious to one's touch.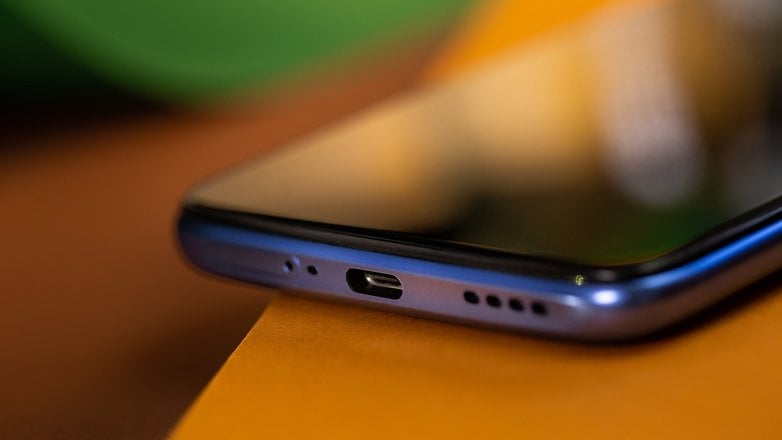 Seen from the front, the Realme X50 retains a fairly wide chin and forehead, as well as a double punch-hole in the upper left corner that is not everyone's cup of tea. All in all, the Realme X50 offers a clean and beautiful design, although the same can be said for just about all of the dozen predecessors before it.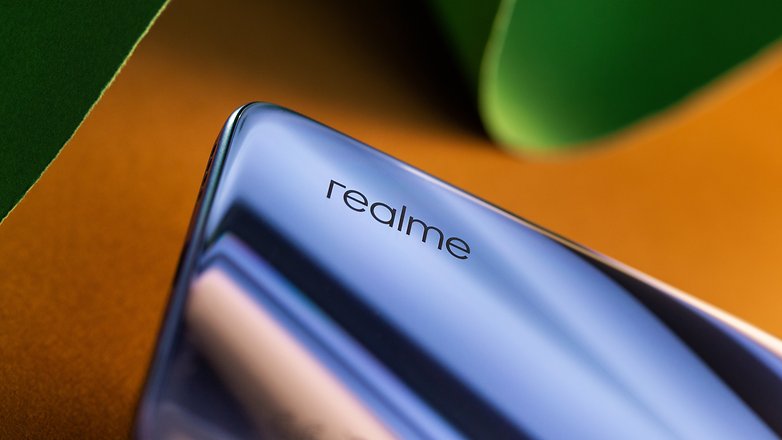 Its 120 Hz screen works beautifully
High refresh rates for smartphone screens are becoming so popular these days that 90 Hz slabs can be found on smartphones that retail for less than €400 or even €300.
The Realme is one of the cheapest smartphones in the market that offers a 120 Hz refresh rate for its screen. So yes, that's higher than the 90 Hz refresh rate found on the OnePlus Nord. Unlike the OnePlus though, we're on an IPS LCD panel and not OLED.
The 6.57-inch display on the Realme X50 boasts of a resolution of 1080 x 2400 pixels in 20:9 Full HD+ format with an approximate pixel density of 400 dpi. On paper, this is obviously not as good as the OnePlus Nord, which, in addition to OLED technology, comes with a 6.44-inch HDR10+ compatible panel.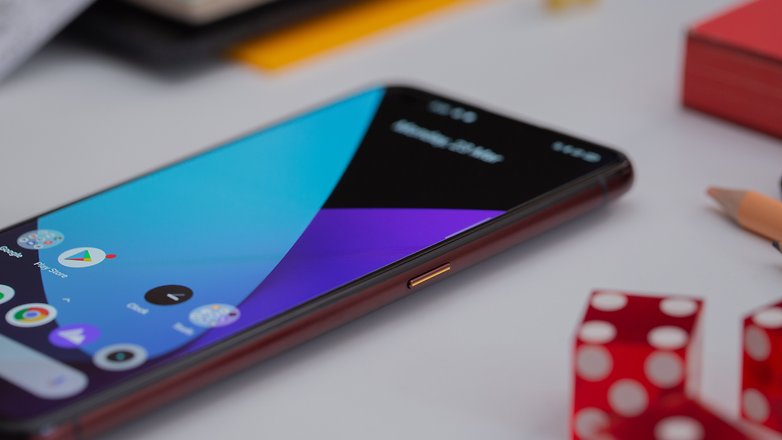 In reality, I found this screen to be a very pleasant experience, even when it involved mobile gaming. The 120 Hz refresh rate delivers a very smooth viewing experience. On the other hand, one must learn to live with a lower contrast level compared to that of an OLED display, in exchange for a higher refresh rate. That is the trade-off you must be willing to make with the Realme X50.
Under direct sunlight, the screen runs into trouble as it is not legible. When indoors, you won't have any problems because the screen remains bright enough. It's just a shame for Realme to maintain such a fat bezel design, when combined with the double punch-hole cameras in front, disrupt the immersive experience of an otherwise successful screen.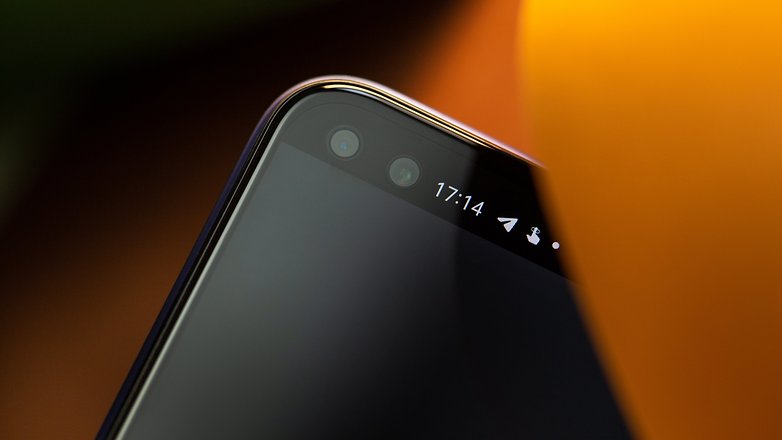 The performance of the Snapdragon 765G chipset
Again, the Realme X50 is just like the OnePlus Nord here as it comes armed with a Snapdragon 765G SoC from Qualcomm that went through the 7nm manufacturing process, and is mated to an Adreno 620 GPU.
While OnePlus is generally one of the brands that is often frequently associated with gaming smartphones, the Realme X50 has done very well in this aspect. In this comparison, I've performed three series of several graphics and CPU benchmarks on the Realme X50 and OnePlus Nord.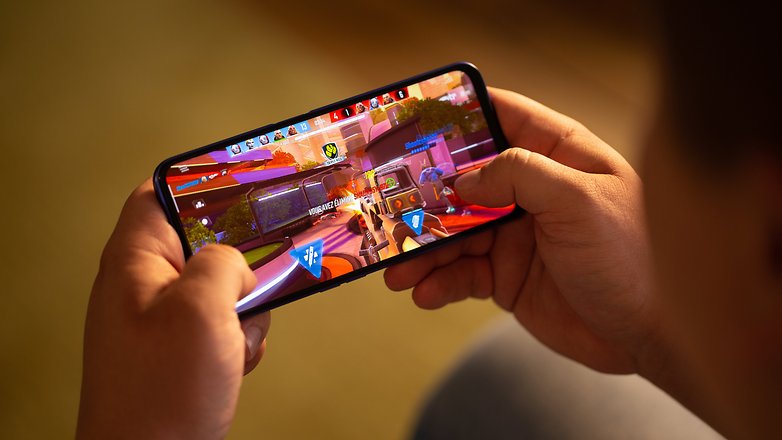 I performed each set of three series of tests for each benchmark with the gaming and performance optimization modes turned on and off. I then sifted through the results and retained only the intermediate values among the trio of results that were obtained for each benchmark.
On paper, the Realme X50 performs better than the OnePlus Nord. It's hard to say how well it performs in real life, since the performance of the two smartphones is very similar. The OnePlus Nord has advantages when it comes to selected games, such as Fortnite, which can run at up to 45 FPS while it remains limited to just 30 FPS in the settings on the Realme X50.
Comparative benchmarks:
Realme X50 / OnePlus Nord

| Game mode: on | GeekBench 5 Single | Geekbench 5 Multi | PassMark Disk | PassMark Memory | 3D Mark Slingshot Extreme | 3D Mark Vulkan | 3D Mark Slingshot 3.0 |
| --- | --- | --- | --- | --- | --- | --- | --- |
| OP Nord | 617 | 1891 | 58248 | 21260 | 3274 | 3063 | 4573 |
| Realme | 616 | 1934 | 59550 | 22502 | 3326 | 3117 | 4652 |
| Game mode: off | GeekBench 5 Single | Geekbench 5 Multi | PassMark Disk | PassMark Memory | 3D Mark Slingshot Extreme | 3D Mark Vulkan | 3D Mark Slingshot 3.0 |
| OP Nord | 611 | 1896 | 55190 | 21496 | 3271 | 3053 | 4585 |
| Realme | 620 | 1923 | 57078 | 22282 | 3335 | 3108 | 4641 |
However, it is a nice surprise to see a Realme handset in the gaming smartphone market - that is not an everyday occurrence. All the more a big deal since the OnePlus has a whole lot to offer with its Fnatic mode that optimizes the CPU, GPU, RAM, and so on.
The game mode on the Realme X50 only offers a "Competitive" mode which does not indicate which optimizations to the smartphone have been performed upon activation. I have to grudgingly admit though, as a fan (not at all unconditional, but a fan all the same) of OnePlus, the Realme X50 does better in this aspect.
Its great battery life
In terms of battery life, the Realme X50 has a 4,200 mAh battery. The battery supports the Dart Charge 4.0 quick-charging capability with 30 Watts of power via the provided USB-C cable and adapter.
The charger I used during my review allowed me to obtain a full charge in just under an hour. The manufacturer's promise of a full charge in 1 hour is therefore not an empty one.
4,200 mAh happens to be the same charging capacity as the more expensive Realme X50 Pro, but it's 100 mAh less than the more affordable Realme 6 Pro. According to our battery life tests conducted using the PC Mark benchmark, the Realme X50 lasted 16 hours with the display running at 60 Hz before falling below 20% battery life and just under 15 hours with the display running at 120 Hz, which is impressive.
It is a more-than-respectable score that is reflected in everyday use. The Realme X50 makes it easy to go beyond the typical day's use on a single charge. This makes it one of the big winning points for this Realme handset.
The minimalist but complete Realme UI interface
The Realme UI interface, based on Android 10, is not the most attractive in my opinion. With its round application icons, the home screen would almost resemble - dare I say it - Google's Pixel Launcher.
Luckily, I did not find any ads running in the interface even though the manufacturer announced last December that ads would be embedded in its user interface, as is the case with Xiaomi's MIUI alongside the ability to disable them.
At the time of this test release, the smartphone has also received the July Android security patch.
This might be considered as nitpicking, but I really don't like the pill-shaped brightness slider that looks rather unrefined. On the other hand, the settings menu has the merit of being among the cleanest among all other Android layers. Having a description of the content for each option may prove useful, but Realme has allowed me to choose to head straight to the essentials, as opposed to OneUI from Samsung, by presenting a lightweight interface.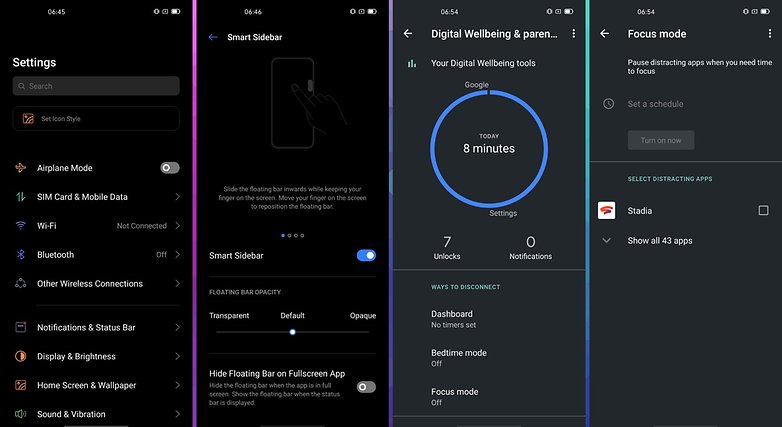 You have a native screen recorder, dark mode, app cloning, a gaming mode to optimize performance with Game Space, a focus mode to pause some notifications for a given time, contactless payment, etc.
In short, the Realme UI will not please everyone, but it is a pure, basic overlay that presents the essentials that are in line with the manufacturer's philosophy.
What I don't like about the Realme X50...
Its camera setup is average
The Realme X50 embeds a quad-camera module with a Sony IMX586 main sensor with the following configuration:
Sony IMX586 48 MP wide-angle Main Lens, 25mm equivalent, f/1.8
8 MP Ultra Wide-Angle Lens, 16mm equivalent, f/2.3, FOV 119°, F/2.3
2MP macro lens, f/2.4
2MP depth sensor, f/2.4
I could almost copy and paste the conclusions of my OnePlus Nord review with this configuration. The 48 MP Sony IMX586 main lens is nothing extraordinary but it does its job very well, especially in daylight and under good lighting conditions. Those will result in nice shots, where it comes with the territory of a wide dynamic range just as intended.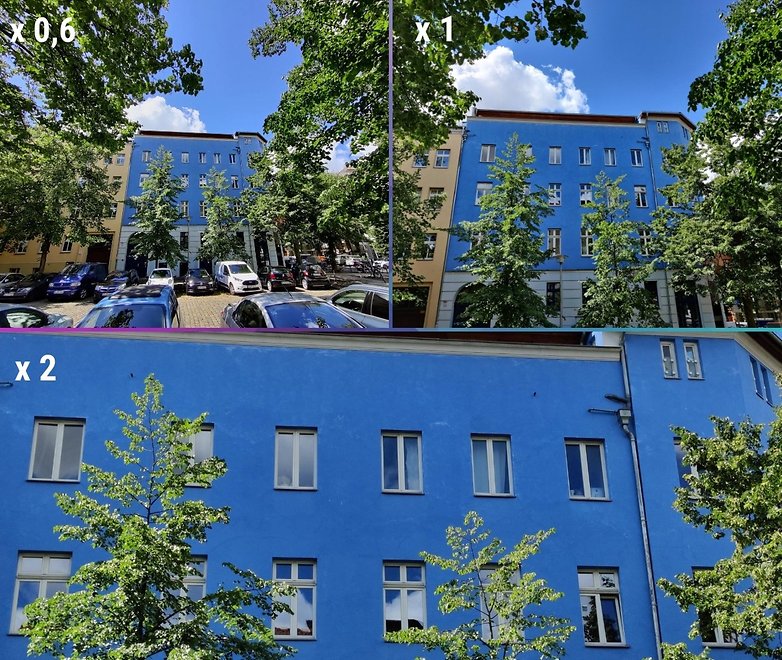 With HDR turned on, the colors end up as too saturated. I don't mind when it's moderate, but the Realme X50 does a little too much for my taste.
There is also the 8MP ultra-wide-angle lens with 119° FOV. The latter has the merit of offering a coherent rendering in terms of colorimetry compared to the wide-angle sensor. The distortion effect at the edges of the image is more or less limited by software processing.
There is no dedicated telephoto lens, so the main sensor and software processing have to operate an optical magnification of x2 and then move towards a pure digital magnification of 10x. Of course, we lose a lot of detail in addition to having a lot of exposure. When zoomed in at 10x digital, the results were simply unusable.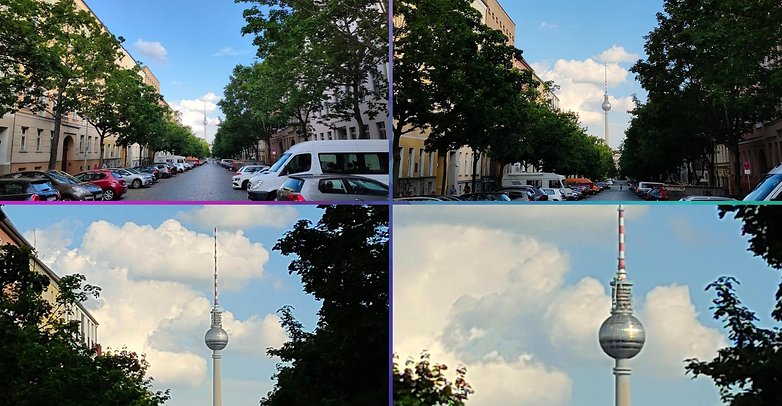 At night, the main sensor does not work miracles (as logic dictates) while the software processing drowns the image in a mush of burnt pixels on either side whenever there is a strong source of light (a street lamp, for example). There is far too much digital noise, resulting in a massive loss of detail in the image.
When the dedicated night mode, Nightscape, is turned on, it does quite well for itself and illuminates the scene which becomes immediately more viewable. We can notice a lot of digital noise again but for a picture taken at midnight on a summer evening, it's not catastrophic.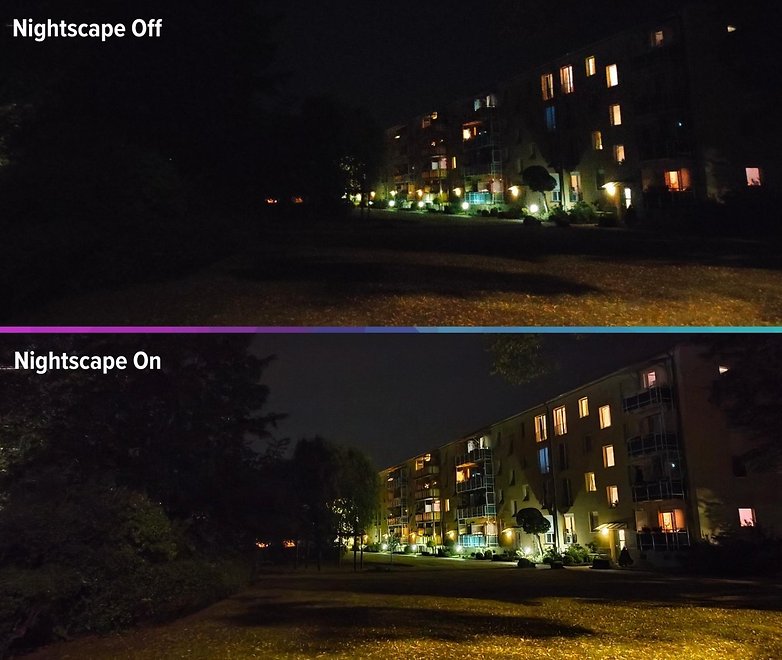 Personally, I found that the OnePlus Nord performed better in terms of capturing photos. This comparison is unfair as I reviewed the Realme X50 long before its release while OnePlus Nord has received big updates for its photo module since then.
If one wanted to make a comparison a little fairer, I would say that one would find the Realme X50 superior to the Realme 6 Pro (which is cheaper) or the Realme X3 SuperZoom (which is more expensive), where both models boast of a 64MP main sensor and a dedicated telephoto lens.
But that's the only real drawback of the Realme X50. I'm sure that many users, who are not shutterbugs, will be willing to overlook this point.
Conclusion
If we take the price/performance ratio of this model alone, isolating it from the rest of the market, then the Realme X50 is an absolutely good choice. An above-average performer, even.
The 120 Hz screen is very smooth, the Snapdragon 765G chipset is tried-and-tested when it comes to mobile gaming, the battery life is more than capable of lasting throughout the day, and the design is neat even if it is somewhat uninspired.
But do we really need yet another Realme smartphone that is going for less than €400? Do you have to release a smartphone across all price segments at a €20 ($24) price difference? I do not think so.
I think the Realme X50 can co-exist with the OnePlus Nord even though both models offer more or less the same thing. Are the interface and design enough to help you arrive at a decision? I can't answer that without pretending to be all-knowing. But the Realme X50 has proven that it has nothing to be ashamed of against its cousin on some key points.
However, I find it harder to accept that apart from its current flagship, the X50 Pro, Realme offers a different compromise for each price bracket. The Realme X3 SuperZoom is a far better performer when snapping photos, not to mention being more powerful than the Realme X50. However, it is also much more expensive (€500 or $590) and is not 5G ready with its Snapdragon 855+ chipset.
The Realme 6 Pro is also better in photo performance than the Realme X50 and more affordable, but its Snapdragon 720G SoC cannot compete with the X50's Snapdragon 765G. Maybe it's my pseudo-partiality for OnePlus that makes me say that. But I have the impression that where the OnePlus Nord is an amalgamation of everything good with very little compromise across various segments, Realme wants to deliver the same solution by dividing it into 4 different smartphones.
In any case, if you're looking for a powerful and versatile smartphone for less than €400, and the OnePlus Nord is clearly not your cup of tea, then the Realme X50 is an excellent choice. I just think it's a shame to see the BBK Group think it worth cannibalizing their own releases in the mid-range market.