Power users: Which of these 8 smartphones suit your style?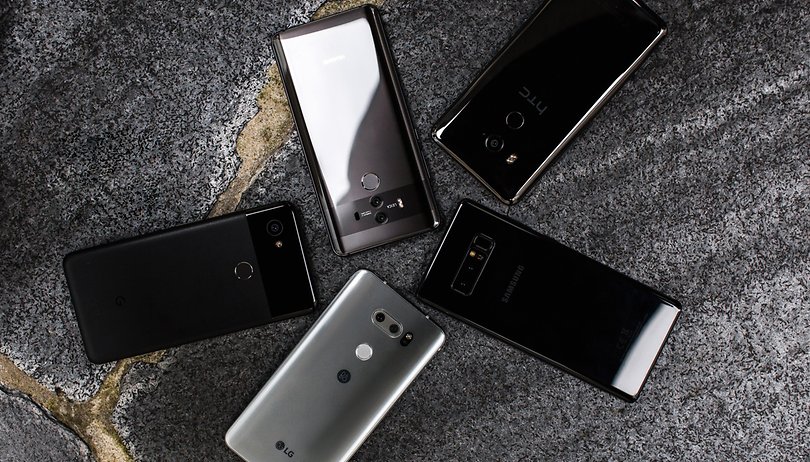 Power users, early adopters, high-end users, tech enthusiasts or even nerds, geeks, those people who devour technology. You, AndroidPIT reader, probably fit into one of those categories. Today, this post is dedicated to everyone who loves powerful and innovative devices.
Last week I wrote about how we have this cellphone revolution on our hands where a mid-range smartphone can handle the majority of tasks for a large part of the population. However, premium, top-of-the-line, and other trailblazing devices still have their place in the hearts of those who insist on having the best.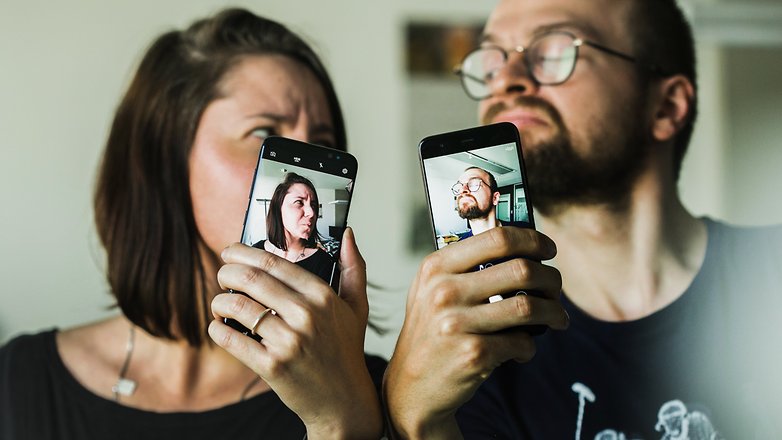 They're called power users. They're those people who use the special and complicated features on the best smartphones they can find. It doesn't have to be a top-of-the-line model either. They could use the best mid-range model or the best from a couple of years back. It doesn't matter. Power Users will get the most out of their devices.
2017, in particular, has been an excellent year for this type of person. We've seen some impressive smartphones on the market and even more commercial exploration of niche devices, which are those that have one special feature, aimed at a specific population.
It could be an incredible speaker, a stylus with extra features, magnetic modules, dual screens or even specific hardware for anyone looking to create content. These devices are the ones with really high price tags. However, for those who buy them, the price is justified, to the dismay of many others.
If you're a Power User, you're probably rubbing your hands together thinking about that perfect device that was released with just what you were looking for, whether you wanted to play intense games or create videos, or maybe you're obsessed with productivity. You have that super expensive device that you dream about. Let's get to the list.
Razer Phone - perfect for games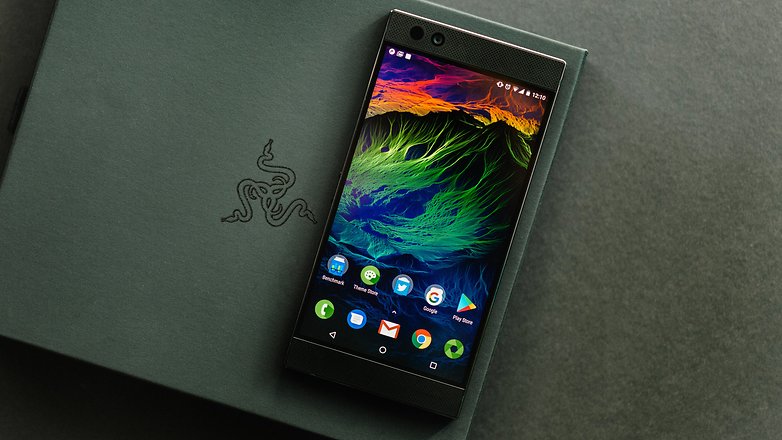 This phone is a shining beacon of what niche means. Razer has never actually made a smartphone, and the brand is more well-known for its gaming accessories. We couldn't expect anything less than a powerful device, with the best hardware, made especially for gamers.
So they went beyond that, and the Razer Phone comes with a Snapdragon 835 chipset, 8 GB of RAM, SD card slot and front stereo Dolby Atmos. However, the cherry on top is the display, a Quad HD OLED, that has nothing less than a 120 Hz refresh rate, something that hasn't been seen on any other device.
In other words, this is a phone for gamers. There probably won't be anything to write home about on the camera, system, productivity or recording quality. But it'll run games like you'll never believe.
Moto Z2 Force - perfect for early adopters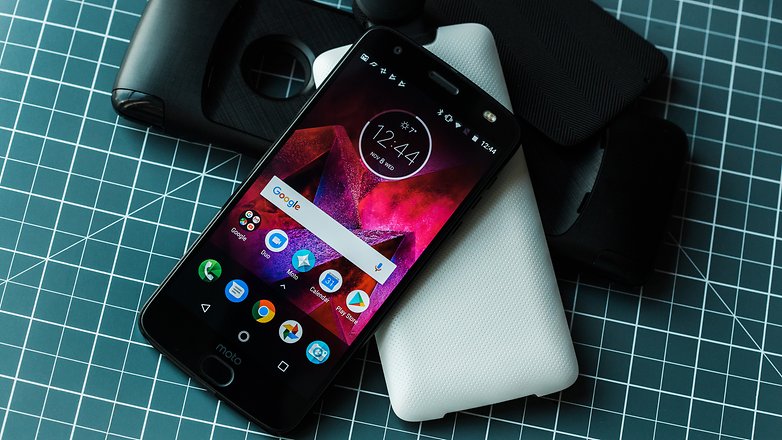 It's a bit much to ask that the Z2 Force will be a sales success for Motorola. The price tag is just too high to make it a widely-sold device. It does have some top specs though, with a Snapdragon 835 chipset and 6 GB of RAM.
However, having top-of-the-line hardware isn't the best thing about it. The best thing is the fact that the display won't crack or shatter, and this makes it ideal for the awkward people out there who can afford to pay a bit more for this feature. Plus, it's perfect for anyone who wants to play with it on the ground now and then to show their friends how sweet it is.
Z2 Force owners will also probably get a nerd nickname among their friends when they show off their Moto Mods. They're not cheap accessories, but the more you have, the fewer and farther between your friends' complaints will be when you show them how much you can do with just the magnets on the back: improved sound, zoom, game controls, projector, 360º camera, battery and much more. This is a device worthy of early adopters.
ZTE Axon M - perfect for multitaskers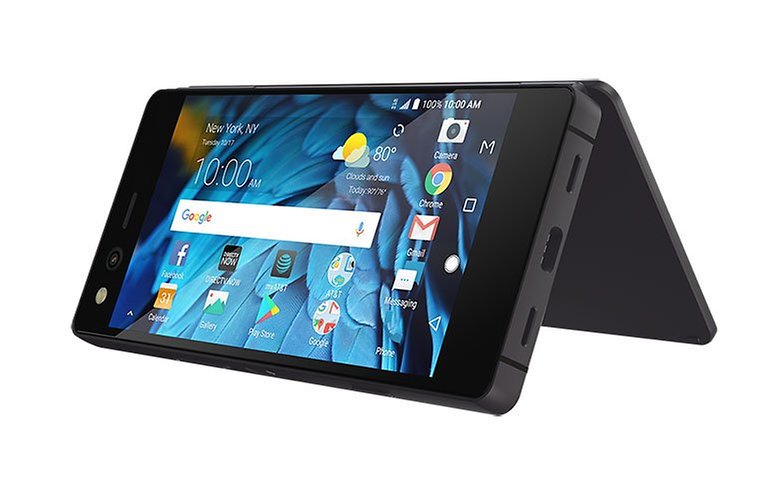 The Axon M could also be a solid idea for early adopters since its dual screen is a real eye-catcher. However, anyone who wants this device is someone who's crazy about getting the most they can out of their phone. With a Snapdragon 821 chipset and 4 GB of RAM, it's not out of this world running games, but it'll make productivity die-hards very happy.
On one display you can search Chrome, read the news, and on the other, you've got WhatsApp open getting work done. Or, one is downloading a video you're saving for later, and the other is on Gmail, where you're taking care of business.
You can even do the same thing on both screens, where it becomes a dream for people who love a huge, spacious screen to create and get stuff done. Since it's the first of its kind, it's not perfect, but it's certainly the start of a new line of productivity cellphones.
Google Pixel 2 XL - perfect for photographers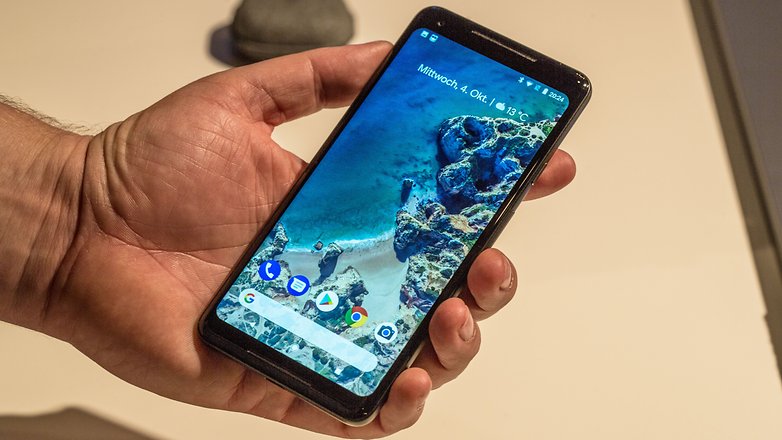 When the new iPhones arrived in 2017, the Pixel line got knocked out of first place for the best photos. However, Google retook its title this year with the Pixel 2. The Pixel 2 XL comes with a Snapdragon 835 chipset, but "only" 4 GB of RAM.
However, with Google's light system and very little personalization, a bit less RAM really isn't a problem. It's also not a big deal that it doesn't have manual settings or a dual camera either. The artificial intelligence and sensors only need you to snap a shot at the right time, and it'll take incredible photos all by itself.
You can lock in the focus and exposure though, which will help out a bit as well. Obviously, for power users, if you install a more complete app like the Open Camera or ProShot (or whichever you want) you'll have all the special controls you could ever want. This phone is perfect for anyone who cares more about the Decisive Moment by Bresson than the settings.
BlackBerry KEYone - perfect for execs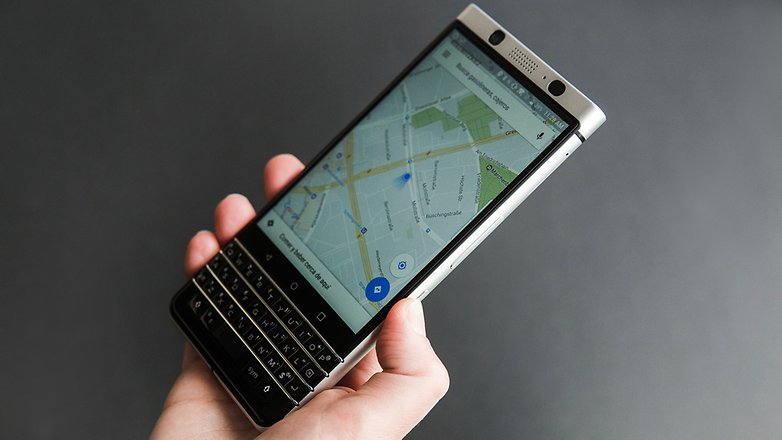 You'll see, there are still execs out there carrying around a Blackberry with a physical keyboard. This feature launched the company to success, and it was also what brought it all crashing down after it was bought by a Chinese company.
However, niche is the new black, and there's space for everyone, even the work of art that is a physical keyboard. It doesn't have high-end specs, with just a Snapdragon 625 chipset and 4 GB of RAM, but what it offers will be the savior of anyone who doesn't want to type on the screen. It's quite simply the best option out there.
If you want top photos, heavy games or a discreet phone, the KEYone is not for you. If you spend your day responding to emails and WhatsApp messages, then there's really nothing better than a physical keyboard. Period.
Xiaomi Mi Mix 2 - perfect for those who want something attractive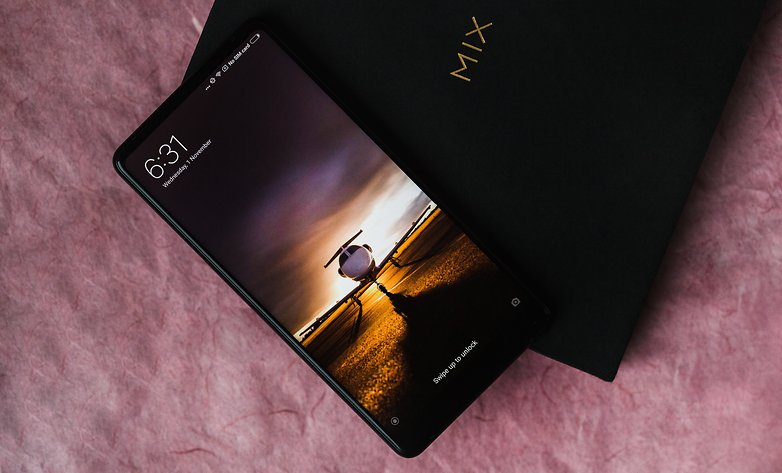 Speaking of discreet, that isn't something that people who want a Mi Mix 2 are looking for. With the display turned off, just laying on a table, it might seem normal, but when you turn on the screen, and you see that there's almost no bezel on three of the four sides of the device, there's no mistaking it for anything less than what it really is.
With a Snapdragon 835 chipset and up to 8 GB of RAM, it doesn't disappoint on performance either, although it doesn't have the best usability on gaming. It's a prestigious device, made to show off and be admired. The sound system will amaze you as well. It's based on piezoelectricity which doesn't need any audio outputs.
Apart from that, the Android interface from Xiaomi, MIUI, is clean and understated, which is a big deal for design enthusiasts. Xiaomi doesn't make the best cameras and typing probably isn't very convenient on this device, but boy is it good looking and powerful.
LG V30 - perfect for content creators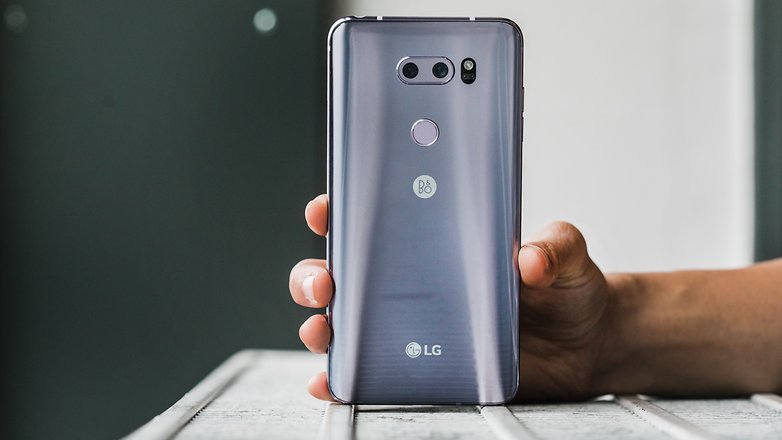 Finally, we've got an LG. The V30 doesn't have one of the best cameras out there, so how can it be ideal for people who like to make films, vlogs and post photos on Instagram? It comes with a Snapdragon 835 chipset and 4 GB of RAM, but it also has a dual camera and one of them is wide-angle.
Not only are there manual settings for photos, which is pretty standard on high-end phones, but also for videos, which gives you more freedom when you're shooting. It also records in LOG, which is much more professional, and it can capture external audio, pl it has a lot of other tools for all the creative types out there.
What all that means is that you can leave your professional camera at home when you're going out to shoot, since making incredible videos with the V30 is a breeze. The features from LG are easy to use and perfect for someone looking to make adjustments without wanting to go too deep.
Samsung Galaxy Note 8 - perfect for those who want the best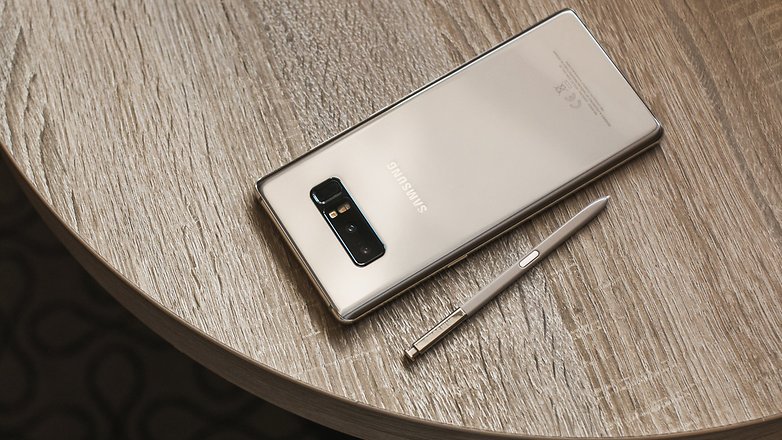 There's no way this device couldn't make this list. The Note 8 is officially the most expensive Android smartphone on the market. It's for those people who aren't messing around when they say they want the most powerful and fluid device that comes with all the best features.
The Note line is comprised of the only devices that truly know how to take advantage of a stylus. Apart from a range of practical tools, it's also full of features, including memos that show when the AMOLED screen isn't awake. It comes with a Snapdragon 835 and 6 GB of RAM.
The curved screen is massive and is unrivaled in the features it has for its stylus. It brings together the best in just one device, fixing all the problems with the Note 7. The term power user could have been created because of Samsung and its Note series.
An incredible selection of devices, don't you think? Which would you go with?