Poll results: the S9 didn't live up to expectations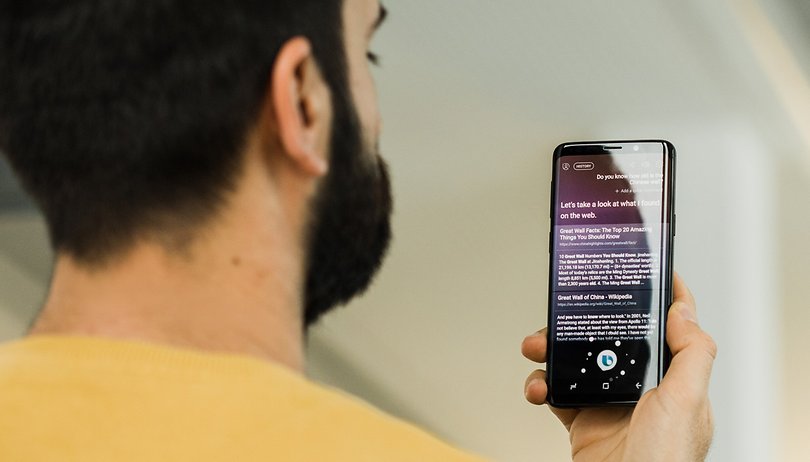 Since its release, there has been a common theme in opinions: that the S9 isn't so different from the S8, with unimpressive new features, hardly worth shouting about. There is no doubt about it, it is an excellent phone, but with such high expectations, was the device disappointing for most?
The brand backed out on certain features, such as an in display fingerprint sensor that many of you were hoping for, didn't make any drastic design changes. They did however make it easier to reach the sensor, so you won't have to do any finger yoga as with the S8. At a high price of around $700 (though thankfully, not $1000) we expected more.
In the poll, it seems that you agreed with this thought, with 57% of you saying that it doesn't improve on the S8: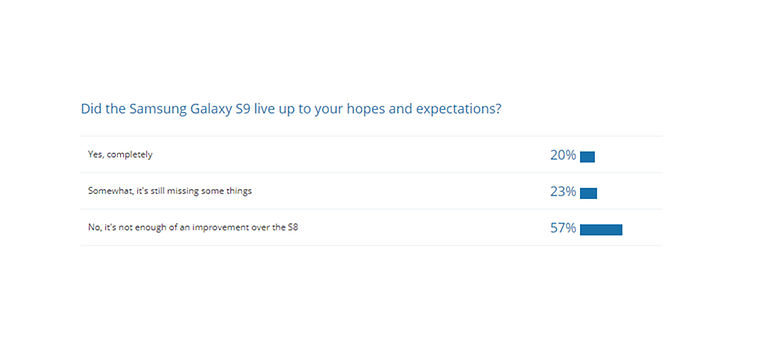 If you're still looking to get your hands on an S9 though, there's good news, we still had a lot of positive opinions in our review, and an In this video, as is tradition with new devices, the S9 is put through the resistance test.
Overall, yes it's a good phone, but it's somewhat boring. As we approach the end of the month, we can expect some more exciting news from other brands, such as Huawei's P20.
What do you think about the results? Are you still excited about the S9?