Poll results: OnePlus should make these changes for the OnePlus 5T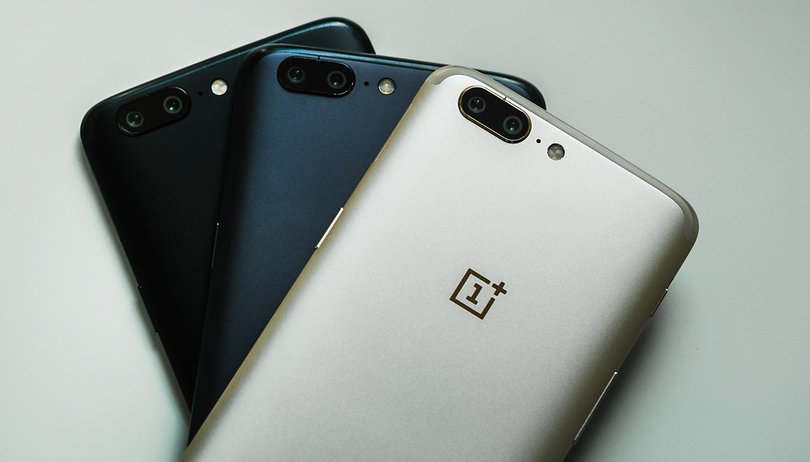 If OnePlus wants to knock it out of the park with the rumored OnePlus 5T, it should listen to its users. The people have spoken, and according the results from our poll from last week, they want some specific aspects to improve. Let's take a look.
The OnePlus 5T rumor mill keeps on turning, and we asked what improvements you would like to see in the upcoming device from the brand in our poll last week. To jog your memory, the OnePlus 5 arrived back in June with a 5.5-inch AMOLED display, a 16+20 MP dual rear camera, a 3,300 mAh battery, Android Nougat, a Snapdragon 835 processor and 64/128 GB storage paired with 6/8 GB of RAM. It's hard to top that, but I'm sure OnePlus will give it an honest try.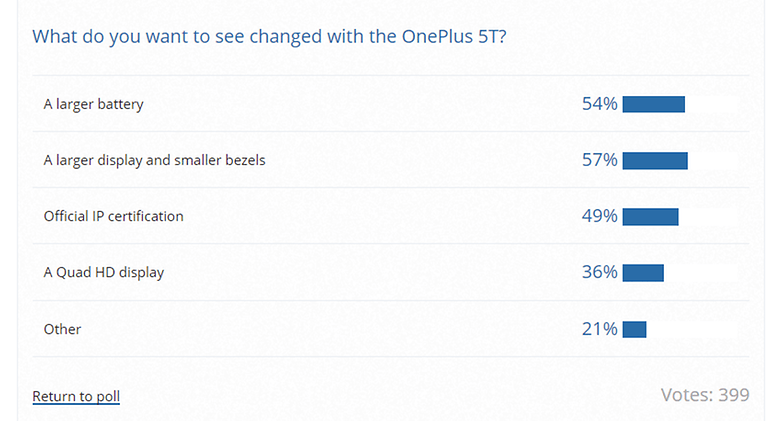 The results show that what users really want is a device that follows the main flagship design trend of 2017: smaller bezels and a larger display. Of course, a larger battery is also needed to keep the bigger display lit, so it came in at number two in the ranking. The third most requested spec is IP certification to protect against water and dust officially. The fourth most requested change, with just 36 percent of the vote, was a Quad HD display, so it seems that smaller bezels are the true priority when it comes to display tweaks this time. Just 21 percent of users said they wanted something not on the above list, and in the comments one user requested availability on Verizon. I think wider official carrier compatibility is something everyone can get behind!
Have any other ideas for what should change? Do you agree with the results? Discuss with us in the comments!