The people have spoken: Google Pay is a-ok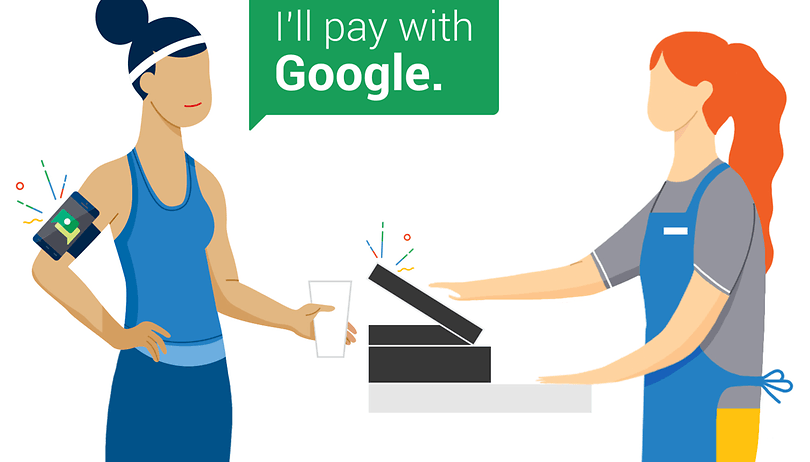 Credit cards may soon be a thing of the past as the financial world becomes ever-more digital, but people can often be wary when it comes to money, especially when its handled by a third party. In last week's poll, we asked you whether you felt comfortable using Google Pay. The results are in, here's what the AndroidPIT community thinks!
As one might expect from a community of technology enthusiast, many were quite comfortable with Google Pay, although there were quite a few caveats raised.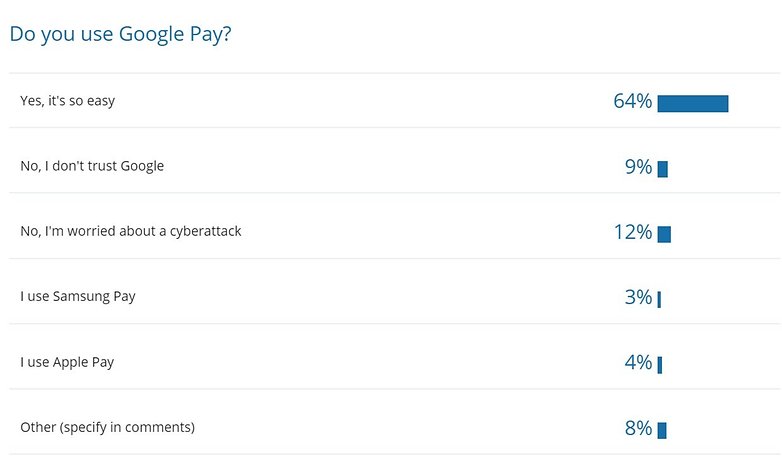 So even with an overwhelming majority using Google Pay or equivalent from Samsung or Apple, there's still a big chunk of users who steer clear of it, whether out of distrust of Google or security concerns.
Some users like Mark G. still find it a nostalgic surprise when they actually use cash for something! There are even some benefits to contact-less payment beyond convenience - Dean L. commented that handing over a real credit card puts you at risk of skimmers, which isn't an issue with Google Pay. But not everyone's convinced...Albin Foro is careful not to have a 'real me' credit card relationship with Google services.
Are you happy using Google Pay? How often do you still use cash and card in everyday life?