Poll results: The best rival to the iPhone 8 is...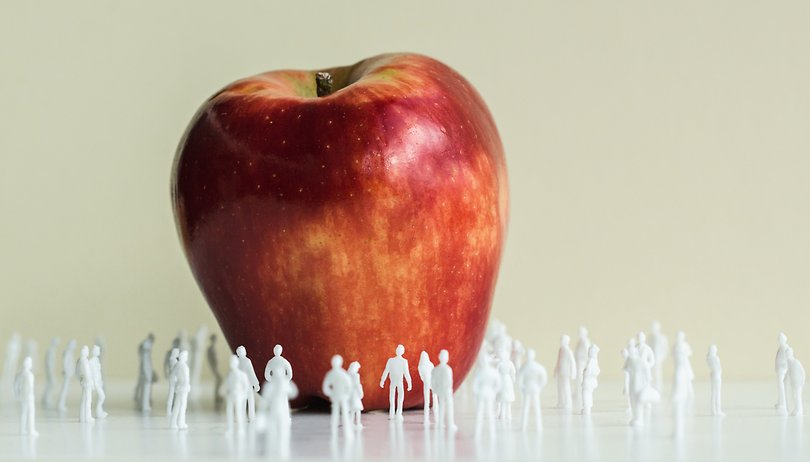 The iPhone 8 will be unveiled soon, marking the tenth anniversary of the original iPhone. It will no doubt be a headline-maker. But, which of its Android rivals do you think stands a chance against it? The readers have spoken...
In the original poll, we asked which Android phone will be the best rival to the upcoming iPhone 8. The obvious star of the Android world of the moment, the Samsung Galaxy S8, got 22 percent of the vote, but it was two upcoming phones that held the top position in the poll. The Samsung Galaxy Note 8, which is expected to take inspiration from the best aspects of the S8 (including the incredible design), got a quarter of the votes - 25 percent. Barely beating the Note 8, though, was the Google Pixel 2 with 26 percent. Not to be underestimated, anticipation for the next flagship from the big G is high.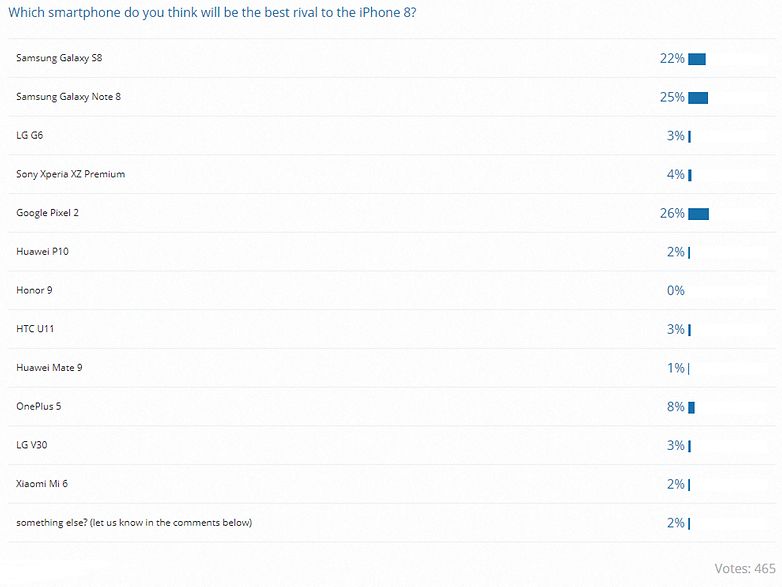 As you can see above, no other devices even came close to reaching those numbers, all with under 10 percent of the vote each. It seems half our readers are on team Samsung, while about a quarter look to Google for excitement.