Poll of the week: Did you get tech for Christmas presents?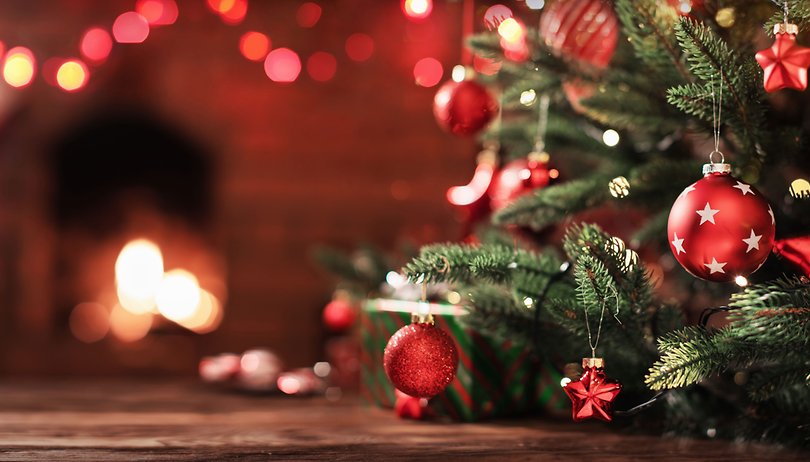 In our last poll, we asked you what kind of gifts you received for Christmas, and apparently, a considerable portion of you got tech gifts! But let's dive into the numbers and break them down!
In our first question, we wanted to determine how many of our readers found tech presents under their tree. And since most of our readers are tech-savvy, I expected the number to be considerable!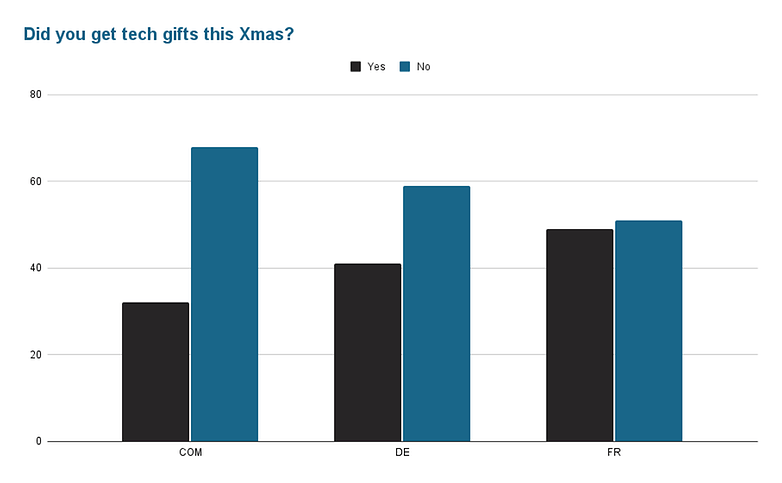 And yes, although tech products are not the most attractive Christmas present, at least 32% of our US and international readers received some kind of tech goodies. These numbers are way more substantial in our German and French audiences with 41% and 49%, respectively.
These numbers obviously spark joy in me. I'm not sure about you, but seeing any kind of electronic in a box -and the smell of unboxing it, a different story- is enough to put a massive grin of excitement on my face.
Speaking of excitement: This is the case with gifts in general since 88% of our German readers were happy with the gifts they received, followed by 79% of French readers and 68% of US/International.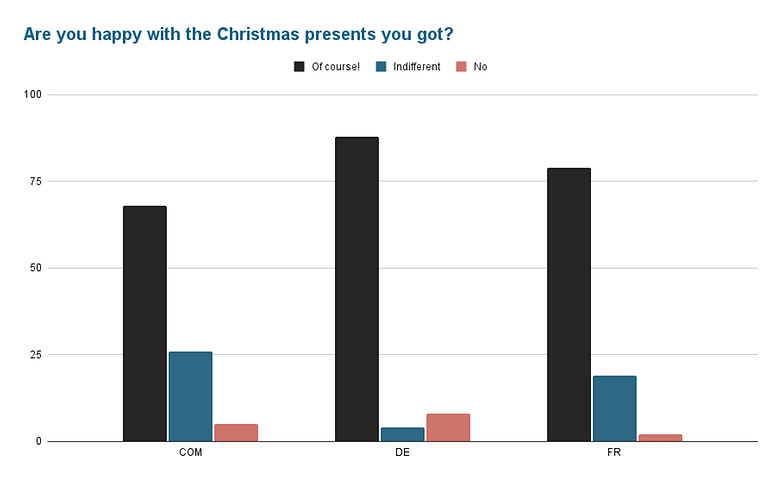 Last but not least, we asked those of you who received a tech gift to detail to us what it was. In our international domain around 38% received accessories like a power bank, a case or a smart tag. Additionally, smartwatches seemed to be a popular gift, clocking in at 15%.
What is really interesting for me is seeing how other domains are differentiated. In France, for example, the most popular tech gifts were smartphones at 21%, while in Germany, the replies were evenly spread out from 14% to 21%.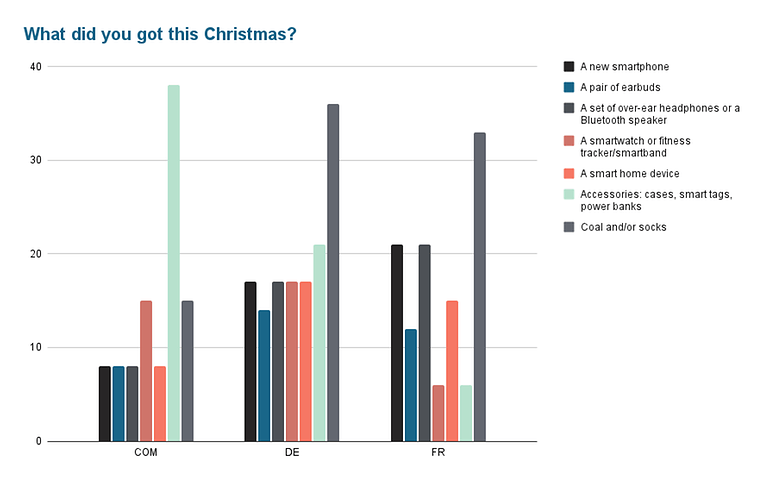 The exception is Coal and Socks that received 36% in DE, which admittedly makes the best gifts and gives an extra incentive to being naughty all year round, especially considering how cold this Winter is for me this year. Nothing like wearing new socks in front of the fireplace!
Read also: Our top 5 Android and iOS apps of the week
Now, I am aware that gifts are still arriving, so if you received something that really excited you and you didn't get the chance to vote, let us know in the comments below!
---
Original article:
As we head to the last week of the year, we are officially in retrospective mode! For this week's poll, we ask you whether you managed to get your tech gifts in time for this Christmas and if you are happy with them.
Tech geeks had their share of ups and downs in 2021. Although we managed to get a bunch of cool releases — and the usual lot of vaporware and broken promises. The ongoing situation with component shortages, products availability, and even the fear of inflation left a bitter mark on the year that is nearing its end.
Did you get tech presents this Christmas?
As my colleague Ben Lucks warned more than two months ago, supply chain issues were threatening the availability of many different products this Holidays, and he gave a clear advice to buy gifts before the usual timeframe to avoid disappointments.
And just as important:
We know gifts aren't really what matters most in the Holiday season, but as a tech website, we had to ask it, ok?
For those who got tech gifts...
Following the question from last month's poll, one last question before we let you free for the weekend:
We at NextPit wish you have a great end of the year, and we expect you for one last poll of the week before we get to the New Year.