Poll: Will the iPhone 8 be better than the Galaxy S8?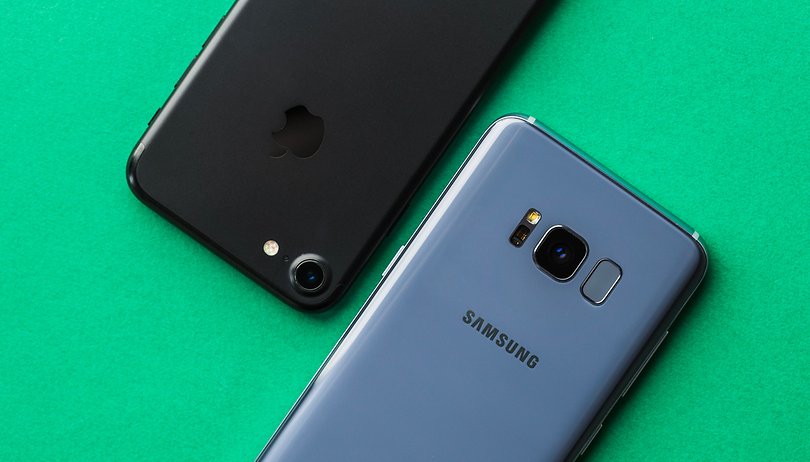 The latest Samsung flagship was just made available in April, but we've spent enough time with it to try out all of its features and do a full review of the device. The Galaxy S8 is a winning smartphone in almost every way, so the iPhone 8 will have to make substantial improvements over its predecessor in order to outdo it. Do you think it's up to the task?
In his comparison of the iPhone 7 and Galaxy S8, AndroidPIT Spain editor Luis Ortega concluded that even after setting his bias in favor of Android aside, the current top Apple smartphone just couldn't stand up to the brand new Samsung flagship. They're both excellent devices, but the S8's modern, eye-catching design leaves the iPhone 7 in the dust. For the next iPhone to compete, it will have to step up its game in this respect, and offer a performance that's just as fluid and battery life that's at least as long.
The latest rumors point to the next iPhone having a more powerful processor and smaller bezels this time around, in addition to ditching the home button. Apple may also be adding a vertical dual camera and a 3D facial recognition camera from LG. If it manages to achieve better battery life than the S8, or even just better placement of the fingerprint scanner, that would be a notable victory for the iPhone 8. We won't know its specs with any degree of certainty until the device is presented in September, though.
While such a choice depends heavily on which brand and OS you prefer, we would like to know what you think:
Let us know how you decided which device will be the winner in the comments. And don't forget to check out our analysis of the results here.