Classic PC/console games you mustn't miss on Android
Update:

More NES titles added to the list!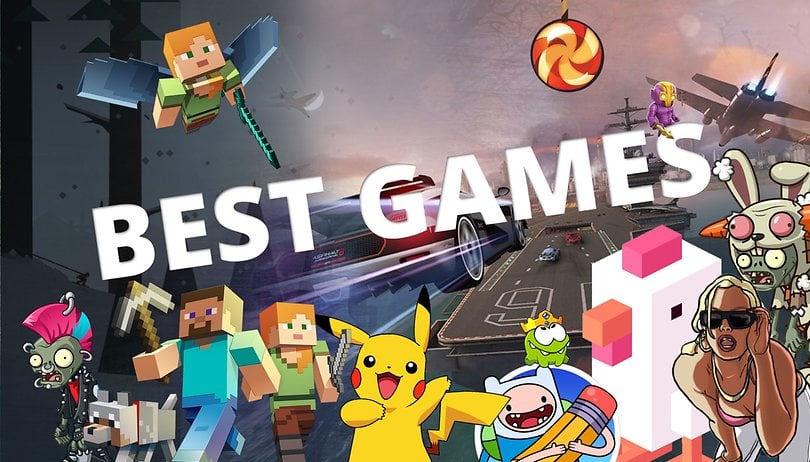 Like many of you, I grew up gaming on PC and/or consoles in the times before cellphones, let alone smartphones, were common. But our phones have evolved far beyond the likes of Snake, and many of the games of the golden age have been ported for our pocket devices for our pleasure. Here, you'll find a selection of the best classic PC and console games that have been remastered for Android.
Newer titles like PUBG or even Android-first games like Shadowgun Legends or The Room: Old Sins have raised expectations for our mobile games, but we shouldn't forget where we came from. You'd be surprised at just how many great console and PC games of the past are now on the Play Store.
Please note that this is by no means an exhaustive list. Don't see your favorite game here? Let us know what we've missed by commenting beneath the article. Now on to our selection!
Jump to:
Sonic The Hedgehog
Should we even bother introducing Sonic, the most popular character in the entire SEGA universe? The spiky blue blur has a new home on Android, starring in several Play Store titles, both old and new.
For those who don't know Sonic, he's a blue hedgehog (yes, blue) who loves to run fast, bust bad guys and save his animal friends, all at breakneck speed in a world of devious traps and loop-the-loops. The games are simple, but far from casual-you'll have to keep both eyes on the screen so you don't run headlong into trouble.
The classic Sonic titles on the Play Store include the original Sonic the Hedgehog, Sonic the Hedgehog 2 (where he's joined by flying fox sidekick Tails), and even the more obscure gem, Sonic CD. All are available for free with ads, but available to play offline without ads for a one-time payment of a couple of bucks.
App version: 3.0.1
App Size: 48.2 MB
App compatibility: Android 4.0.3 or higher
Price: free with in-app purchases
Crazy Taxi
Among all the games that have left a bit of an impression on me, I have a vague but rather fond memory of Crazy Taxi on Dreamcast and the arcade. What I loved most was obviously bombing it down the hills like a madman, dodging cars and cops, blasting teenage punk band Offspring at full volume.
Having replayed it recently, I can say that the handling and smoothness takes me back down memory lane, and good news, Crazy Taxi is (since recently) available for free.
App version: 2.0
App Size: 241.6 MB
App compatibility: Android 4.1 or higher
Price: free with in-app purchases
Baldur's Gate Enhanced Edition
Baldur's Gate and its sequel Baldur's Gate 2, taken together, is considered one of the all time greatest role-playing experiences in video game history. Certainly it's the most faithful electronic translation of the cultural phenomenon that is Dungeons and Dragons, and a must-try for any fans of fantasy role-playing.
The Baldur's Gate saga comes to touchscreen devices, with graphical and convenience enhancements and new content courtesy of Beamdog. Create your hero (or indeed, villain), and explore a vast world full of magic and adventure, fighting fearsome monsters and meeting engaging companions along the way.
Even remastered for touchscreen, these old-school games are not for the faint-hearted. You'll need to keep track of a lot of things: stats, inventory, pages and pages of side quests, and so on. But for those who can put in the effort, the games are richly rewarding, capable of providing 60+ hours of adventure in a single title.
Aside from the Baldur's Gate games, special mention also goes to Planescape Torment and Icewind Dale, both based on the same rules, that have also benefited from the 'Enhanced Edition' treatment on Android.
App version: 1.3
App size: 2.15 GB
App compatibility: Android 3.0 and up
Price: $9.99
Grand Theft Auto: Vice City
Long awaited on the mobile platform, the famous Grand Theft Auto franchise finally joined Android (and iOS). Rockstar Games offers several titles on Google Play. Among them, you can find: GTA: III, GTA: San Andreas, GTA: Chinatown Wars. But my pick of the bunch would be Grand Theft Auto: Vice City, which packages the series' trademark mayhem in '80s glamour.
In terms of the handling the vehicles and combat, it's clear that it's far from as smooth the PC and console versions, but it's still fairly decent for mobile. The helicopter missions in particular are a huge pain on touchscreen. Nonetheless, the graphics are excellent, the open world isn't scaled down, and all the missions are storylines are there for around 5 bucks per game.
App version: 1.07
App size: 1.05 GB
App compatibility: Android 2.3 and up
Price: $4.99
Max Payne Mobile
Available since 2013 on mobile platforms, the ported version from PC/console to Android still pleasures action game purists, despite its old age. The gameplay keeps the smoothness of the original hard-boiled shooter, complete with the famous Matrix-style bullet time. In addition, the graphics have been remastered to HD quality for a better picture. It's even possible to configure the controls and/or synchronize some external controllers.
I costs just $2 to ride Max Payne's roaring rampage of revenge, but it's worth noting that the game is sometimes on discount, so keep an eye out for any reductions in the Play Store.
App version: 1.2
App size: 1.36 GB
App compatibility: Android 2.3 or higher
Pricing: $2
Tomb Raider
At times like this, when more mobile-focused versions (like Lara Croft: Relic Run and Lara Croft Go) exist, it's worth knowing that the OG version of Tomb Raider was also ported onto Android. That's right, the first Tomb Raider game that propelled Lara Croft to superstardom in the '90s.
Priced at just over a dollar on Google Play, the game suffers from the usual criticism of these ports: the touch screen commands can be awkward. True enough, the game didn't have any major redesign for its controls, so expect a steep learning curve
However, once you've got a hang of it, it turns out to be an excellent action-adventure game on mobile, with totally reworked HD quality graphics. Personally, I still find it better than Relic Run or Go. Additionally, there's more archaeological adventuring to be had with Tomb Raider 2 on Android.
App version: 1.0.39RC
App size: 320.2 MB
App compatibility: Android 4.0 or higher
Price: $0.99
Final Fantasy IX
Square Enix ported many licensed titles over to Android; including the beloved Final Fantasy VII. Now we even had a scaled-down version of the latest title, Final Fantasy XV, with cute chibi-style graphics. However, if you're looking for a complete and unadulterated full-fat Final Fantasy port for Android, our favorite remains Final Fantasy IX.
Looking at gameplay, the adaptation to touch screen is smooth and pleasant. The graphics definitely benefited from a restoration of optimized textures, effects, and shadows for high definition screens. The game relies on a very useful and automatic backup system that's activated with every screen change. As always, the prices for Final Fantasy are at the very limit of what's considered acceptable on mobile, but for any true self-respecting fan, it's a must have for $20.
App version: 1.4.9
App size: 1.76 GB
App compatibility: Android 4.1 or higher
Price: $20
The Bard's Tale
The Bard's Tale is set in a medieval fantasy universe where goblins reign supreme, and you play as a bard with a somewhat twisted sense of humor who goes out into a dangerous world chasing gold and girls. The title includes three volumes (1: Tales of the Unknown, 2: The Destiny Knight, and 3: Thief of Fate).
Humor, no glitches, a good adaptation of a PC game, old school graphics, songs that'll make you die of laughter, what better to ask for? What's more, the price is way more affordable than Final Fantasy!
App version: 1.6.8
App Size: 28.8 MB
App compatibility: Android 2.3 or higher
Pricing: $2.99
Grim Fandango Remastered
Fans of games with a good sense of humor will also enjoy the classic point-and-click adventure Grim Fandango. Originally released by LucasArts, Grim Fandango has been remastered by creator Tim Schafer's Double Fine Productions. The gameplay lends itself well to tablets and smartphones, and benefits from enhanced graphics and audio compared to the original.
The unique and atmospheric setting combines Mexican folklore and 1920s aesthetics to make an engaging mystery set in the land of the dead. But don't let the necro-noir decor fool, you, Grim Fandango's gags and wry humor will have you grinning as wide as any skull.
App version: 1.5.19
App size: 3.09 GB
App compatibility: Android 4.3 or higher
Price: $4.99
The Wolf Among Us
Telltale Games, creators of The Walking Dead, are also the original creators of The Wolf Among Us on Android. This is a point and click adventure game, composed of several chapters where you must make important decisions that will decide the next step of the adventure.
Although it doesn't carry the recognition of Telltale's Batman or Walking Dead titles, The Wolf Among Us is very well made. The atmosphere is tense and it's particularly violent, conjuring up all the traits of a dark thriller or noir film. The good news is it's possible to play and understand the game without having read the books beforehand.
App version: 1.21
App size: 722.7 MB
App compatibility: Android 2.3.3 or higher
Pricing: free with in-app purchases
Star Wars: Knights of the Old Republic
Known fondly by fans as KOTOR, this classic RPG might just be the best Star Wars video game of any genre. This is mainly thanks to a great storyline, set millennia before Star Wars: A New Hope (i.e. a very, very very long time ago). Your hero an amnesiac who discovers their innate talent for the force, gets embroiled in a galactic-wide conflict (like some kind of war...in the stars?) between the Republic and evil Sith empire.
It's Star Wars, so you'll get a chance to explore the light and dark sides of the force and make heroic or villainous choices as you wish, with an eye on grabbing all those cool jedi abilities you want. The combat mechanics are dice-based, kind of like with Baldur's Gate, but the integration is smooth and the game controls are well implemented on the touchscreen.
App version: 1.0.6
App size: 2.45 GB
App compatibility: Android 4.1 and up
Price: $4.99
Samurai Shodown II
A favorite among old-school fighting game fans, Samurai Shodown had hearts racing in front of arcade machines and the Neo Geo consoles with its fast-paced swordplay back in the day. Don't let the name fool you, it's not just samurai. The iconic Japanese warriors also cross katanas with various knights, rogues, barbarians and er...kabuki actors?
Don't let the old-school graphics scare you away from a good fight. Samurai Shodown II's frantic gameplay, requiring tactics as well as quick reflexes, place it ahead of more graphically polished but ultimately more shallow free-to-play fighting games on the Play Store right now. The AI opponent is still hard as nails just like in the old days, but since you won't run out of quarters this time, the only thing between you and victory is always your own skill.
App version: 1.7
App size: 115 MB
App compatibility: Android 2.3.3 and up
Price: $3
Battle City
An absolute retro classic, whether you played it on your NES, in an arcade or on a Fami-clone (bootleg Famicom) - this is Battle City. Developed and published by Namco in 1985, the game was among the first and best multiplayer titles for the Nintendo consoles. You play as a little yellow or green tank and your mission is simple - destroy the enemy, while defending your base.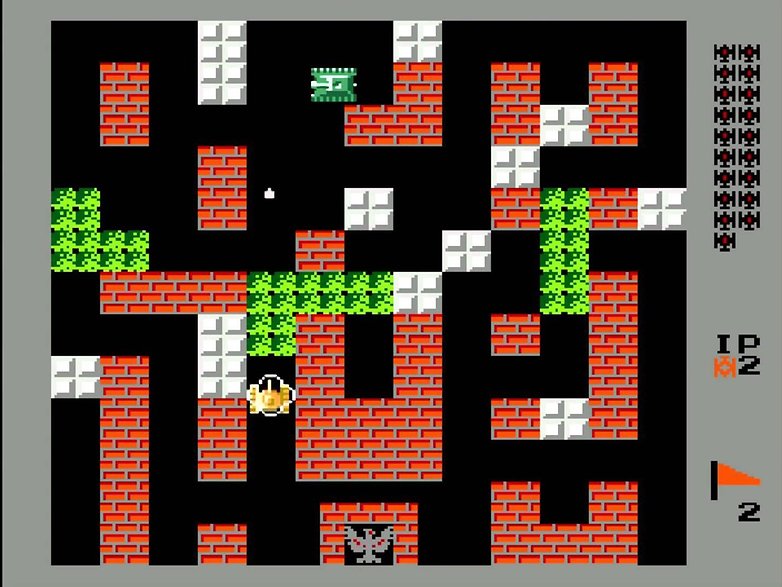 What makes the game so fun is that every level has a different map with multiple building materials, which means you have to vary your tactics accordingly. The materials themselves are quite interesting, because shooting through some is impossible without boosts, while others camouflage you or send you sliding across the level.
Sadly, the mobile version called Super Tank doesn't support multiplayer, but you can choose what level you want to play. The controls are also pretty smooth, although not perfect. However, you won't regret downloading this classic and indulging your nostalgia.
Get Super Tank on Google Play.
App version: 1.0
App size: 56 MB
App compatibility: 4.1 and up
Price: free
Lode Runner
Ever felt like NPCs can read your mind? This is exactly how I feel every time I play Lode Runner, and that's quite the achievement, considering the game first came out in 1983 for the Commodore 64 and Apple II. Developed by Doug Smith and published by Broderbund, Lode Runner is one of the most nerve-racking and brain-teasing games of old.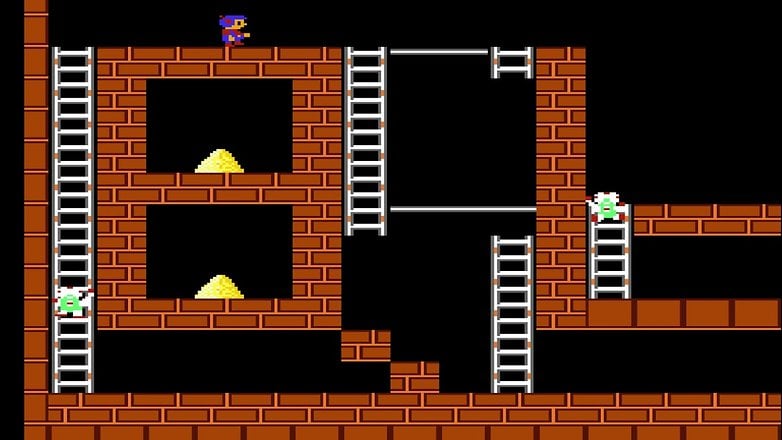 It is a puzzle platformer in which the main character has to collect all the gold scattered around the level, while avoiding capture. Sounds simple enough, right? Wrong! There are multiple ladders and platforms and you have to make your way through by blasting holes in the floor, which fill in a short time after.
There are a couple versions of Lode Runner on Google Play, some in the style of the Commodore game, others sporting the look of the NES version. Most of them play smoothly and with no issues.
Get Championship Runner: The Legend Returns on Google Play
These might be the best console/PC ports on Android right now, but the world of mobile gaming is still offering a ton of fantastic new titles designed especially for your smartphone or tablet. If you're still hungry for games, check out our recommendations on the following best lists:
Find what you were looking for? Are you waiting for a particular game to be ported that's available on iPhone, but not on Android yet? Tell us in the comments!