Optimize your job hunt for an AI recruitment process in 2023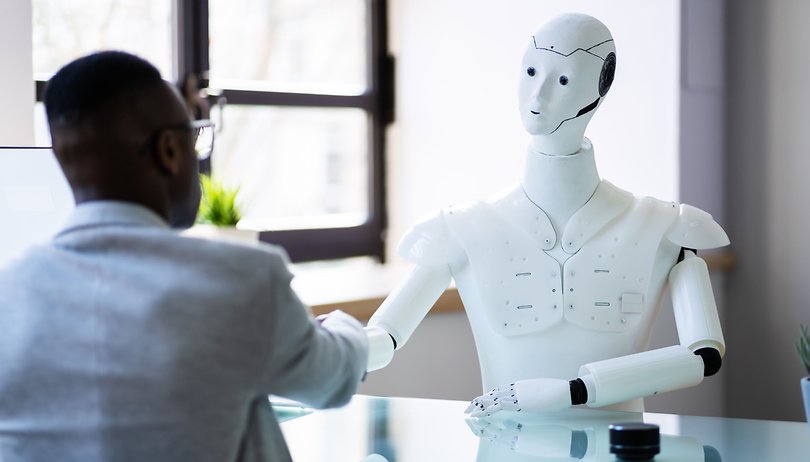 New year, new job? If that's your current focus, then you're likely to be scoping out current job opportunities, prepping your resumes, and sending off applications to the roles you like the look of.
Here's something you may not have thought about, however: research has shown that 75% of recruiters or hiring managers use some type of recruiting or applicant tracking system (ATS) in the hiring process.
Put simply, an ATS is a software designed to scan resumes for specific keywords and weed out the ones that don't match the description of the job being applied for. ATS systems on their own often cause job applicants to fall at the first hurdle because if you don't get the keywords right, your resume gets rejected.
When you also consider that over 98% of Fortune 500 companies also use an ATS program when hiring new employees, it makes sense to get up to speed so that your application can stand the very best chance.
New complexity
So far, so simple. However, a new layer of complexity has entered the chat. In November last year, a leaked memo from Amazon, tagged "Amazon confidential," which was dated back to October of 2021, revealed the company has been creating an in-house AI recruitment technology known as Automated Applicant Evaluation (AAE).
What AAE reportedly does is to predict which job applicants across certain types of jobs will be successful in a given role, and then puts them forward for an interview, doing all of this without a human recruiter's involvement.
According to data from Mercer, 44% of companies are also already using AI tools to identify the best candidates based on publicly available data, such as their social media profiles. Another 40% use technology to screen and assess candidates during recruitment.
Time-pressed hiring professionals can miss out on huge talent pools of qualified candidates thanks to the vast number of ways that exist to find and acquire talent. HR managers say AI technology enables companies to streamline their hiring practices as it can reduce costs, speed up the process, help to identify more qualified candidates, and can often be integrated directly into existing ATS software too.
Technology is only improving. The recent breakout success of ChatGPT by AI company Open.ai has caused many in the industry to sit up and take note. Microsoft is now reportedly set to invest $10 billion in the company as part of a funding round that will bring Open.ai's valuation to $29 billion.
Optimize for AI
So what can you do to ensure your resume passes muster? For starters, make sure it is in an acceptable format: avoid tables and graphics as these can confuse some systems, and cause sections of your resume to be overlooked. Keep your resume to two pages as many ATS' use a signal-to-noise ratio, which can go against you in a cluttered, text-dense document.
Check the exact language of the job description when you are listing your skills (hard and soft), education and experience because the software is trained to check against them. Additionally, ATS uses frequency as a factor so the more often a skill or keyword appears, the more important it is deemed.
It is clear that AI-driven recruitment processes are here to stay, so now that you know what you're up against in 2023's hiring market, check out some roles currently available. You can discover many more on the NextPit Job Board too.
Engineering Manager, AI Platform, Duolingo, New York
Duolingo is the most popular language-learning application in the world, with over 500 million users and over half a billion exercises completed daily. As an Engineering Manager, AI Platform you will lead the new AI Platform team, create a vision and roadmap for the AI infrastructure used across Duolingo, and shape key decisions about architecture and implementation of scalable and cost-effective engineering.
To apply, you'll need demonstrated expertise in problem-solving and technical innovation, and technical experience in infrastructure and operations for machine learning. Discover the full job description here.
Technical Program Manager III, Google Assistant, Software Engineering, Google, Mountain View
As a Technical Program Manager at Google, you will lead complex, multi-disciplinary engineering projects using your engineering expertise. You'll plan requirements with internal customers and usher projects through the entire project lifecycle. To be considered for this role, you'll need a Bachelor's degree in a relevant field or equivalent practical experience. Five years' of experience in program management and experience with software development and managing execution of programs that span multiple engineering teams is also required. Find out more about this opportunity here.
Senior Engineering Manager, RippleNet Payments, Ripple, San Francisco
Ripple is the world's only enterprise blockchain solution for global payments and is looking for a results-oriented hands-on Senior Engineering Manager to help manage and mentor a team of software development engineers designing, developing, and maintaining the large-scale distributed payment applications.
You'll provide hands-on technical leadership and encourage and drive engineering best practices. You will also collaborate with stakeholders across the organization, and establish team objectives and quarterly plans. To apply, you will need eight-plus years of software development experience building large-scale distributed systems, with four years in Java. Find out all the requirements for this position here.
For hundreds more opportunities with some of the biggest names in tech, visit the NextPit Job Board today. This article was written by Kirstie McDermott.