OPPO Find X: superb battery life won't leave you stranded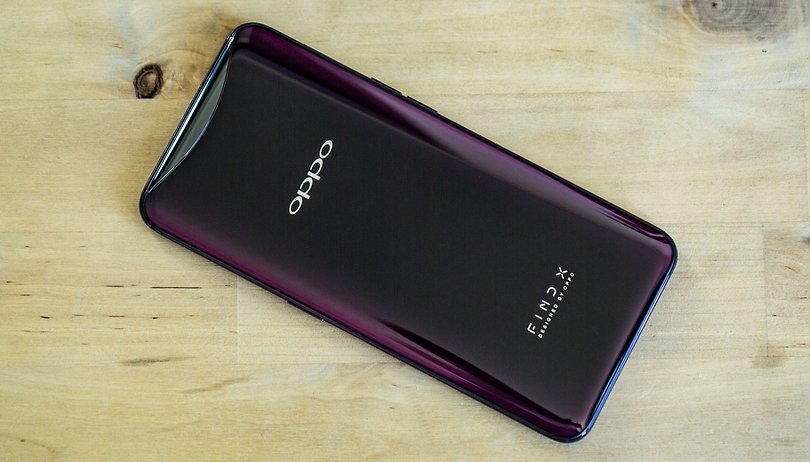 The Find X battery offers an impressive 3,730 mAh, but how does it fare in everyday use and benchmark tests? Did OPPO do a good job with hardware and software optimization on its new flagship? Find out in our battery test!
Battery consumption in benchmarks and everyday use
Perhaps some out there expected a 4,000 mAh battery in a large device like the Find X rather than 3,730 mAh. After all, that's what the Huawei Mate 10 Pro, P20 Pro and the newcomer Samsung Galaxy Note 9 all offer. The first question that comes to mind is how will it support the demands of a 6.4-inch OLED panel? And secondly, will the retractable camera, which pops out when you take a picture or unlock the device, drain the battery?
The battery in the Find X obtained a PC Mark result of 8 hours and 17 minutes.
The battery in the Find X obtained a result of 8 hours and 17 minutes on PC Mark. This is the amount of time it takes for the device to go from 80% to 20% charge. As always, the actual battery life offered by the device is linked not only to its battery, but also to the hardware/software optimization and use.
OPPO Find X battery benchmark comparison
| Smartphone | PCMark Battery Work 2.0 |
| --- | --- |
| OPPO Find X | 8 hours 17 minutes |
| Huawei P20 Pro | 9 hours 33 minutes |
| OnePlus 6 | 7 hours 34 minutes |
| HTC U12+ | 6 hours 35 minutes |
| Samsung Galaxy S9 | 6 hours 33 miutes |
| Vivo NEX A | 6 hours 15 minutes |
Even if you use the device more intensely (email, WhatsApp, calls, Netflix, Instagram, Facebook, camera, Google Maps and Real Racing 3) you'll be able to get to the end of the day, and in some cases, with 10% or 20% charge still available. With more moderate use, the Find X battery will last into the next day.
OPPO doesn't offer complete settings in the battery menu. You'll find the list of apps used and the percentage of battery consumption for which each app is responsible, but to know the hours spent with the screen active, you'll have to rely on other instruments (we measured 5 hours and 46 minutes of active screen time with almost 50 hours of use).
On the Find X you'll find a standard power saving mode, which when activated, closes apps in the background, reduces screen brightness, turns off haptic feedback vibrations, and displays the battery icon in blue. The system recommends the 'Intelligent Restrict Background Running' mode, but you can also activate the custom mode that allows you to decide whether to allow, limit, or restrict each app from running in the background.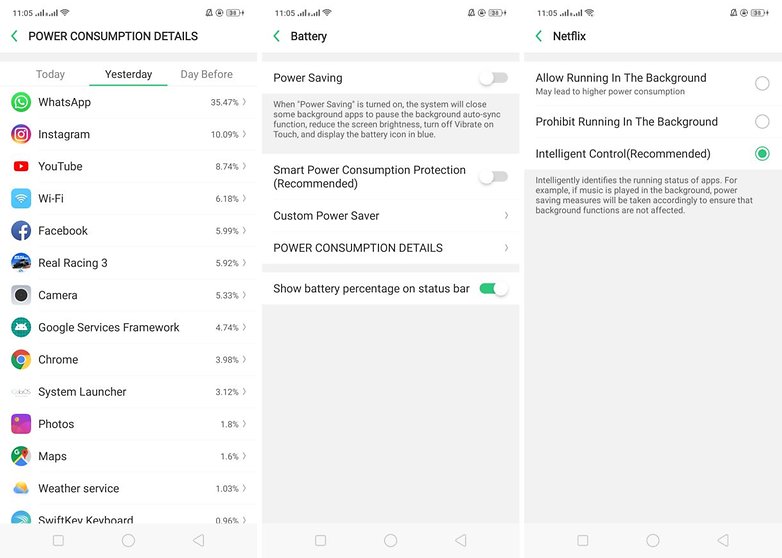 VOOC charging but not wireless
The fast charging offered by OPPO is called VOOC Charge and consists of a technology some of you will be familiar with. If you know OnePlus, think of the VOOC Charge as Dash Charge: in an hour and half you can take the Find X from 15% to 100%.
After 30 minutes connected to the charger, the Find X will already get you to 50% charge. The brand also features Super VOOC Fast Charge technology that lets you charge your smartphone completely in 35 minutes, but it's reserved for the more luxurious variant designed with Lamborghini.
It's great to be able to use your smartphone while it's charging without experiencing slowdowns or overheating. Although it's a flagship, and also an expensive, glass product, the Find X still doesn't offer wireless charging. What a shame!