OnePlus set to launch a foldable phone in 2023 - and we can't contain our excitement!
In a move set to shake up the smartphone industry, OnePlus has announced that they will be launching a foldable smartphone in the second half of 2023. This exciting development is expected to propel the foldable market to new heights, opening up a world of possibilities for tech enthusiasts and consumers alike. But why?
First things first: OnePlus has already released a nice flagship phone in 2023, but it's not quite spectacular. The OnePlus 11 is a good phone, but it doesn't quite compete with the likes of the iPhone 14 Pro or the Galaxy S23 Ultra in the United States. Additionally, OnePlus has confirmed that a OnePlus 11 Pro will not be arriving on the market.
As a huge fan of OnePlus and their outstanding community engagement, which unfortunately seems to have waned in recent times, learning that we shouldn't expect anything more from them in 2023 was a major letdown. Especially since the smartphone market is about to heat up with the imminent arrival of Nothing in Uncle Sam's territory.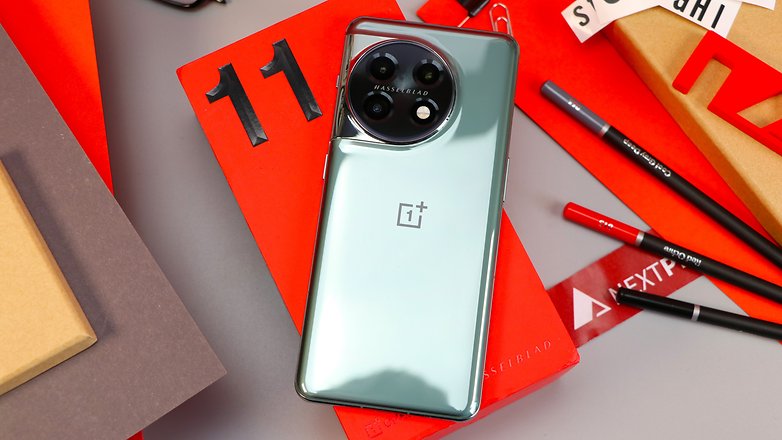 Okay, as some of my colleagues mentioned earlier today, OnePlus didn't really announce anything tangible at MWC 2023. They showed a OnePlus gamer concept and mentioned, without any more information, that we can expect a foldable phone from the brand in the second half of the year. There was a lot of buzz, and I agree, but this new intel on the foldable arena has made me thrilled about the future of the industry.
Since the very beginning, I've loved the new flip phones and even more the "Fold" devices. Samsung has been winning this game from the beginning, and there's nothing that a rollable screen phone from Motorola can do to change it—even though the rollable concept has been blowing my mind. Yeah, you may not agree with me, but the fact is that Samsung is selling it like hotcakes just because no other company has been able to do so until now.
You can find Samsung almost everywhere, from Europe to the United States and Latin America. They've even sold a massive amount of flip phones in China in the last years, which is the same country where Huawei, Honor, and Oppo come from. Interestingly enough, these companies also offer foldable phones.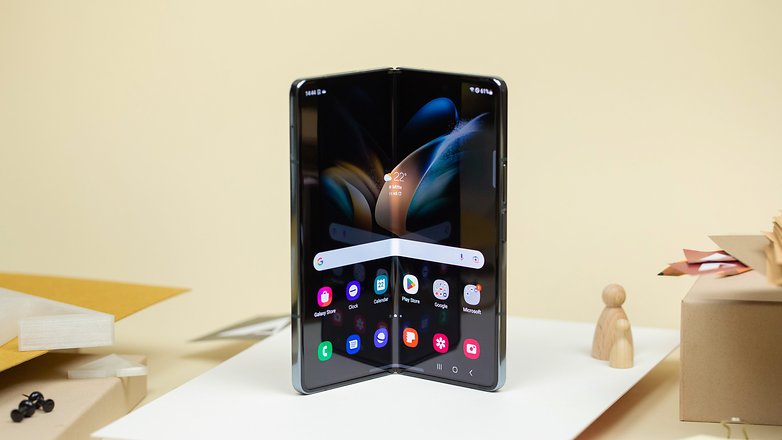 Let's focus on the US market for a moment. Other than Samsung, is there any other company that offers well-built foldable devices with a great software experience? Are these devices available online and in mobile stores across the country? The answer is no. Samsung is the only brand that offers the latest foldable flagships in the US, and they know it. In fact, they seem to be quite settled with their dominance in this market.
As I stated in my review of the Samsung Galaxy Z Flip 4, the device is impressive, but it doesn't offer a significantly more innovative experience compared to its previous iterations. It's clear that we need a new approach, and perhaps OnePlus could be the brand to deliver it.
I'm aware that OnePlus is a relatively new player in the US market, but the good news is that their devices are available for purchase without any restrictions. Additionally, OnePlus has the support of its parent company, Oppo, which means that creating a high-quality foldable won't be a challenge for them. If OnePlus manages to develop a reliable and visually appealing foldable device in the Galaxy Z Fold form factor, Samsung will need to up its game, which would benefit consumers.
While some may argue that Apple will revolutionize the foldable industry, I have a hunch that their focus in 2023 will be on Mixed Reality goggles rather than foldable devices. Therefore, I believe OnePlus has a great opportunity to shake up the market, change things, and bring some much-needed excitement to the industry.
Am I aiming too high here? I'm curious to hear your thoughts on the new OnePlus foldable device. Join the conversation and share your opinion!