How the iPhone X converted me in just one month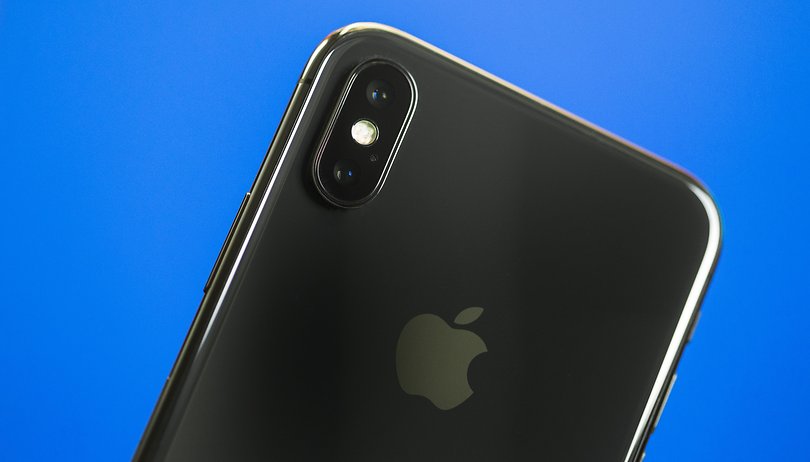 "Hypocrite, you've always said you'd never use an iPhone as your main smartphone!". Did you really buy an iPhone X? Why?" "Are you still using that iPhone?" "Aren't you tired of it?" These are just some of the questions that a convinced Android user (or more specifically, a Google Fanboy) like me has to deal with almost daily. At the beginning I was just curious about using an iPhone, but after a month it became something more.
Curiosity
Yes, I've been found guilty of owning an iPhone X, and for some time now we've discussed and joked about this during our live streams on Fridays. The only explanation I can offer for my choice to buy Apple's latest smartphone is that I was curious.
The iPhone X is the first smartphone from Apple that has caught my attention after many years of dubiously "innovative" products. This time Apple has launched a product in line with the times and this is of course pleasing to tech enthusiasts such as myself (unlike when Apple decided to ditch the headphone jack).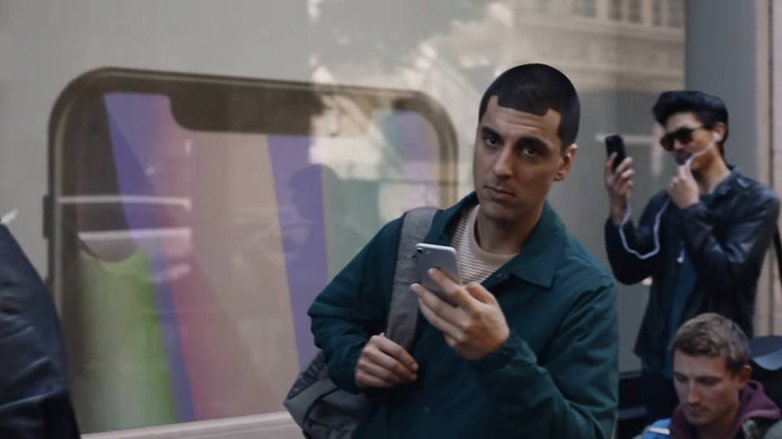 Despite having always been a satisfied Android user, I decided to take this (expensive) leap into the future of smartphone hardware. Apple really has given this some thought and left its comfort zone. Many other manufacturers have (or will) follow this.
Amazement
My first impressions of the iPhone world were excellent, which I've never been able to say when I've tested older models, which made me want to run a mile away. Even before switching the iPhone X on, you immediately feel that you are holding a good quality product that could compete with the latest Android flagships. The size of the smartphone is perfect and sits well in your hand, and it's clear that it has been produced extremely well.
Display
When I switched on the display, I was surprised again: Apple finally decided to use an OLED panel and as always, Apple is late with these newly developed technologies. This step in the right direction wasn't timely but its definitely pulled off with style. The panel used is produced by Samsung which speaks volumes about the quality. In addition, Apple has a long history in designing impeccably calibrated displays and this OLED is no exception.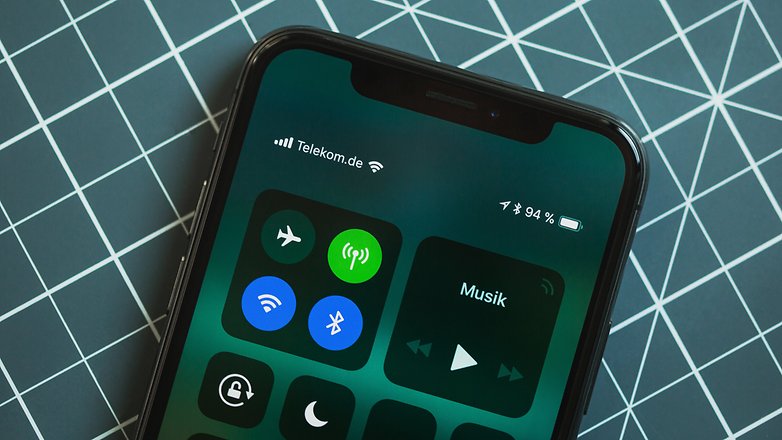 As for the recess on the display (the so-called notch), I thought it would annoy me a little more than it actually did. After a couple days of use I got used to the notch, and started to look at this original display from a different point of view. Now, it doesn't seem like a piece is missing to make room for the FaceID sensors and the front camera, but it seems more like a panel that extends the hardware. I see it as a great addition to the classic rectangular shape that we are used to. Some people think that I'm just trying to make excuses and justify why I made the choice to buy an iPhone, but it has genuinely won me over!
FaceID
One of the most interesting features that I could not wait to try is the FaceID. The set-up is impressive and extremely fast. The sensors in the notch shoot thousands of infrared rays towards you, thus creating a 3D model of your face that will be used for facial recognition each time you unlock the phone. Saying that, it's not as fast or reliable as the Huawei fingerprint readers.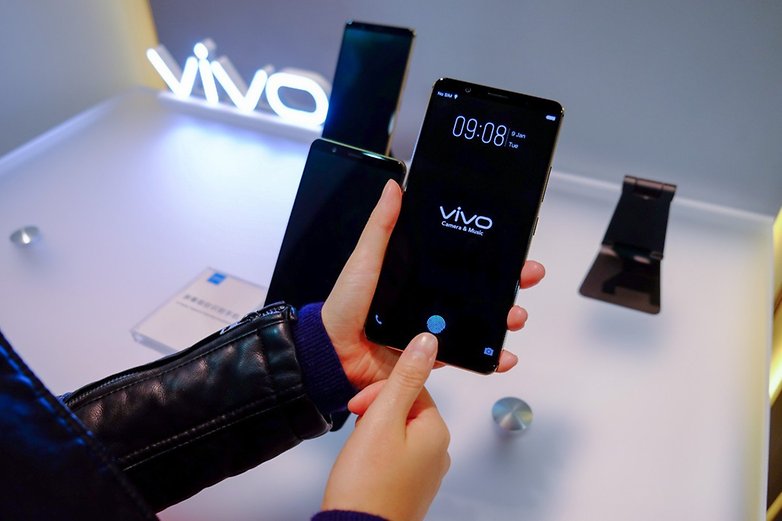 I was however amazed at how it is able to recognize and unlock the smartphone even when I was wearing a hat and scarf, or even in the dark. The procedure is fast, and if the phone for some reason doesn't recognize you within it's set time period, you will have to enter the PIN code as usual. There is no second attempt. During testing the device, there were only a small percentage of occasions where face recognition failed, and this was mostly when my eyes or nosed were covered.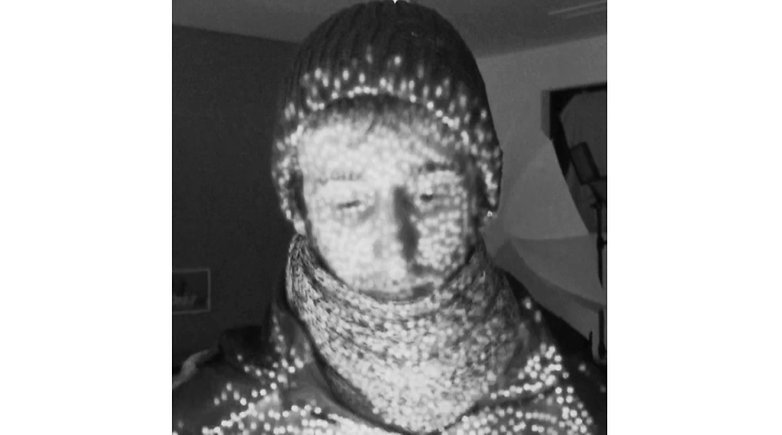 What's also interesting is that although the iPhone recognizes the user, it won't show notifications and therefore does not unlock unless your face is completely aligned with the smartphone and you're looking right at it. Basically, you will have to actively be giving your attention to the phone, so rest assured that no-one will be able to unlock your smartphone while you are sleeping.
Frustration
Getting a new smartphone is the best feeling in the first few weeks, then, we have to face the reality. Using it everyday we begin to notice some problems, and the iPhone X is no exception. The same kind of issues occur with every iPhone and iOS version. There are little things that damage the overall experience. As an Android user, I'm accustomed to some small conveniences that in my opinion, shouldn't be missing on an iPhone.
Settings
The settings are a disaster. The fact that Apple has not yet been able to reorganize the settings to make them easier to reach is annoying. The main settings are grouped with a logic that is still unclear to me. Some are reached in different ways and the long list of apps that follows the main menu are a mess.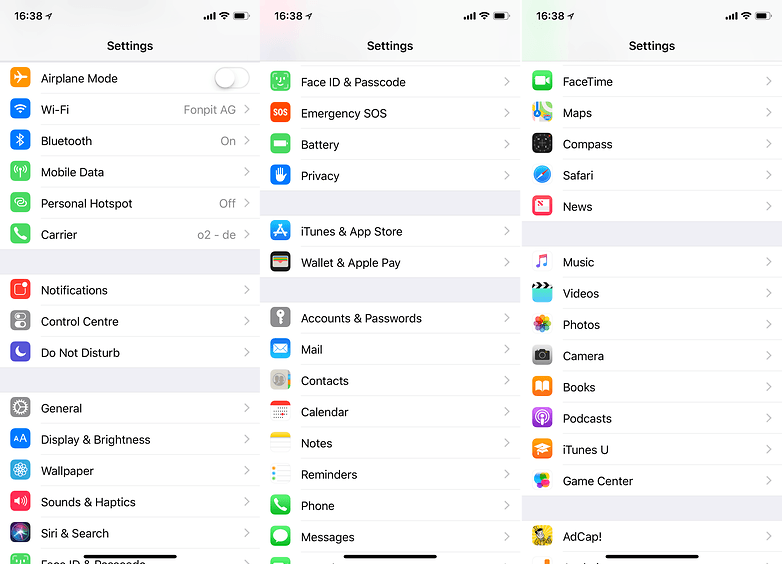 Also the fact that the settings in some system apps are not directly reachable from the app itself is irritating. If I want to lower the resolution in video recording to save some space, why should I go back to the home page, open settings, look for the camera and finally change it.
Notification area and more
The notification center also is pretty disappointing, so much so that Apple may as well redesign it from scratch. App notifications are never grouped, so if Instagram sends you 50 notifications on iOS, you'll find 50 different entries in the notification area. Notifications that you do not read are marked as old and are hidden on the lock screen and when you unlock it, they are placed in a different list. There is also no button to delete notifications, and we can only see the old notifications in one bulk list which is frustrating.
In the system Mail app you can't use Gmail in push, and you are forced instead to install the Gmail App. The home page doesn't leave any empty spaces between the icons, the dock at the bottom can only contain 4 folders or icons, the information about battery percentage or Bluetooth are hidden in the control center because of the notch. The list of faults could go on and on. Of course these problems are only small, but they do add up.
Conclusion
It might be hard to believe that I still like the iPhone X after all of the problems I listed above. The fact is, I have no idea why I like it, but I still do.
Perhaps its the fact that the applications are always fast and responsive. Even Google Apps are much better on iOS than on Android. Or maybe it's the design and size which makes it better than the competition. Or could it be the gesture navigation system FaceID or the Rise to Wake feature.
Usually my adventures in the iPhone world don't last more than a few weeks because I find better Android alternatives that make my life easier.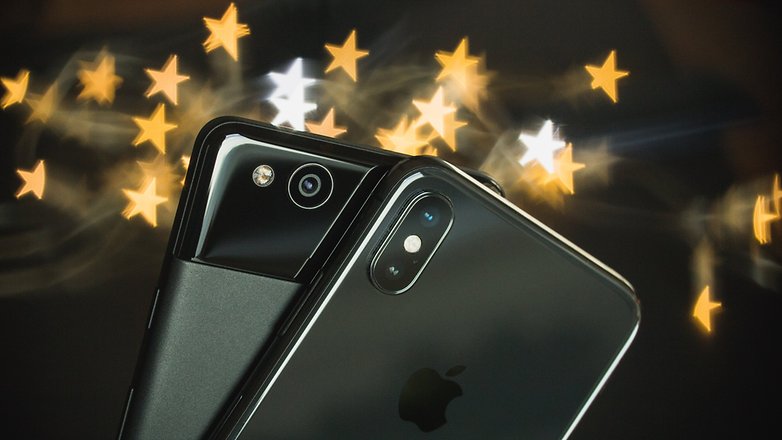 The iPhone X practically disappears in your pocket in comparison to the latest bulky smartphones that I have used. The navigation gesture is nice to use and it feels strange to use the navigation keys when I return back to Android devices. The OLED display is high quality, and this is one of the main factors why I don't regret my decision to get this phone. Also, I got almost double the battery life out of the iPhone X compared to when I was using the Pixel 2 XL.
Overall, I believe that Apple have managed to create a smartphone that represents a great alternative to Android, even for the most demanding users.
What do you think? Have you ever fallen for an Apple device? What can Android manufacturers learn from Apple?