Nokia 6 review: HMD Global isn't strutting its stuff yet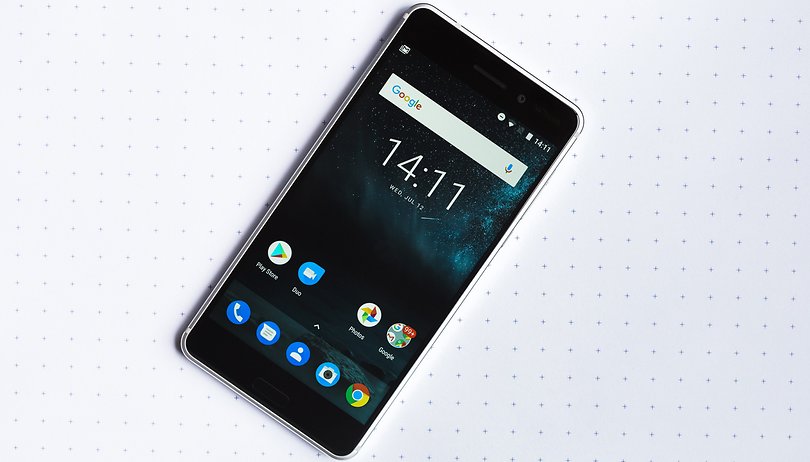 HMD Global takes the plunge. After debuting at the MWC in February, one of Nokia's three smartphone newcomers has finally arrived on the US market. For now, the Nokia 6 is the most high-end model offered by the brand, and its price, around $230, is a declaration of war on the competition. But will this battle cry be heard? That's what this Nokia 6 review will find out.
Good
High-contrast, high-resolution display

Solid craftsmanship

Early software updates
Bad
Chipset too weak

Bad multitasking

Noticeably slow charging
Nokia 6 release date and price
Initially sold only in the Chinese market, the Nokia 6 is now available in the US and can be purchased from Amazon.com. The Matte Black and Copper color variants are available for $229 for the standard version and $179 for the Prime Exclusive version with offers and ads. The Silver color variant is only available in the standard version, and it sells for $229.
Nokia 6 design and build quality
The Nokia 6 is robust, relatively easy to repair, resists water baths and looks good as well. If you value good design and need a device that can withstand drops without a protective case, then the Nokia 6 is a good option for you.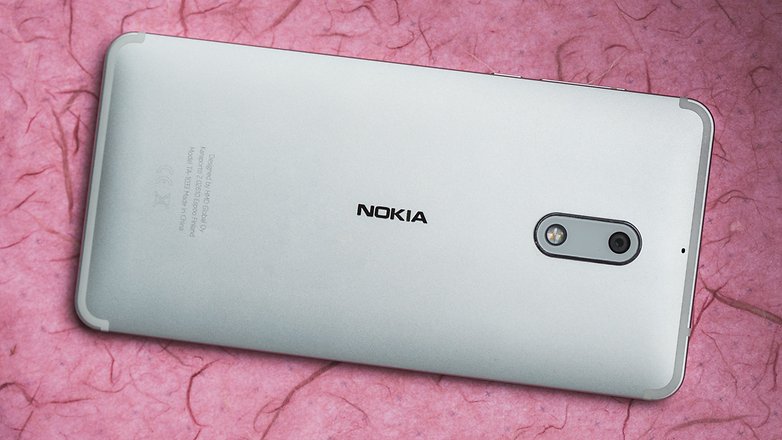 When it comes to design, the Nokia 6 knows how to be appealing at first sight. Slightly rounded edges, a home button with an integrated fingerprint sensor on the front, and a slightly curved display make a good impression. The rear sports matte metal and the typical Nokia logo. The rear camera protrudes somewhat, and you can quickly make out the antennas on the top part of the smartphone. The bottom of the Nokia 6's bezel sports a now-outdated micro-USB port.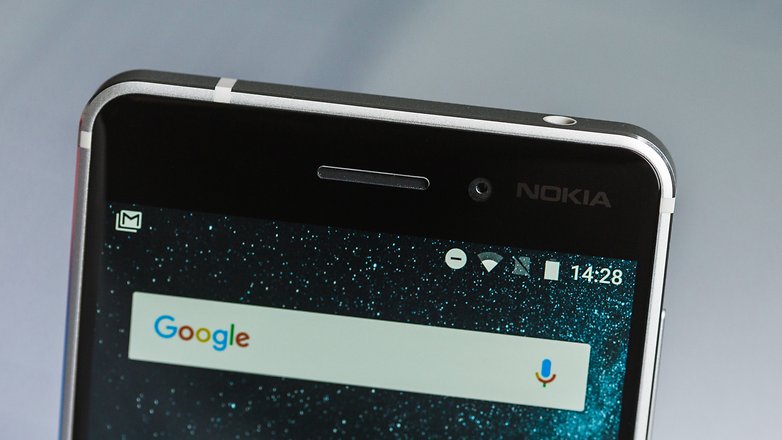 The top edge has a 3.5-mm headphone jack, making it no problem to use your regular headphones with the Nokia 6. At 8.4-mm, the Nokia 6 is definitely not among the thinnest smartphones on the market, and this teardown video by JerryRigEverything will show you why: Several layers of metal and quite a number of screws hold the components together and, as a matter of fact, in such a way that makes quick repairs possible.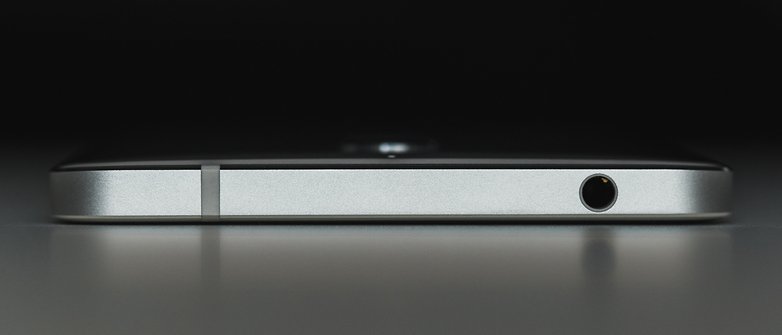 Nokia 6 display
The Nokia 6's display measures 5.5 inches and features full HD, giving it a pixel density of 401 ppi. The display, which is an IPS LCD panel, is protected by Gorilla Glass 3 and has good viewing angles. All in all, the display makes a good impression, particularly for a smartphone in this price range.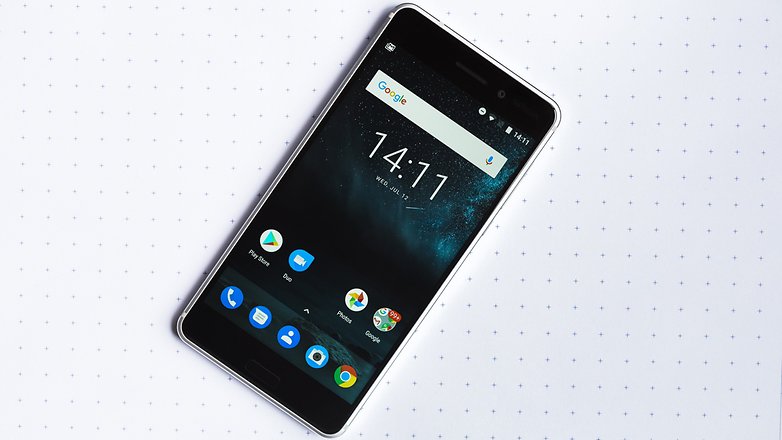 GSMArena conducted some measurements and obtained a maximum brightness of 522 cd/m². The color black measures 0.38 cd/m² at full brightness, producing a contrast of 1395:1, which is an above-average result. When brightness is set to a minimum, the color white shines at 1.9 cd/m², making it exceptionally great for nighttime reading.
Nokia 6 special features
The Nokia 6 is a dual-SIM smartphone if you purchase it unlocked. Providers avoid dual-SIM variants, since customers can use an additional SIM from a competitor in the second slot instead of purchasing the carrier's plans.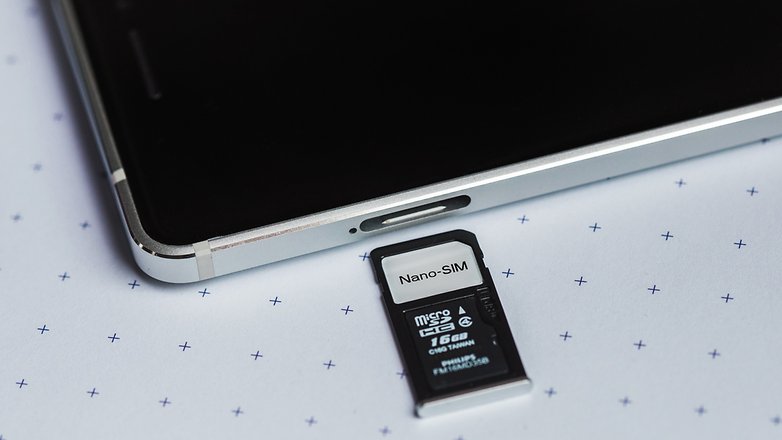 As often seen, the hybrid slot presents you with a choice: Either you use a second SIM card or you have a MicroSD card for your pictures. A MicroSD could also be formatted as internal storage in the Nokia 6, but it would have to be a really fast one. Here's how to pick the best MicroSD card for your phone.
Nokia 6 software
The Nokia 6 runs the latest Android version, 7.1.1 Nougat. HMD Global has opted for stock Android on its Nokia smartphones, which means no flashy bloatware, early security updates and maybe even quicker version upgrades.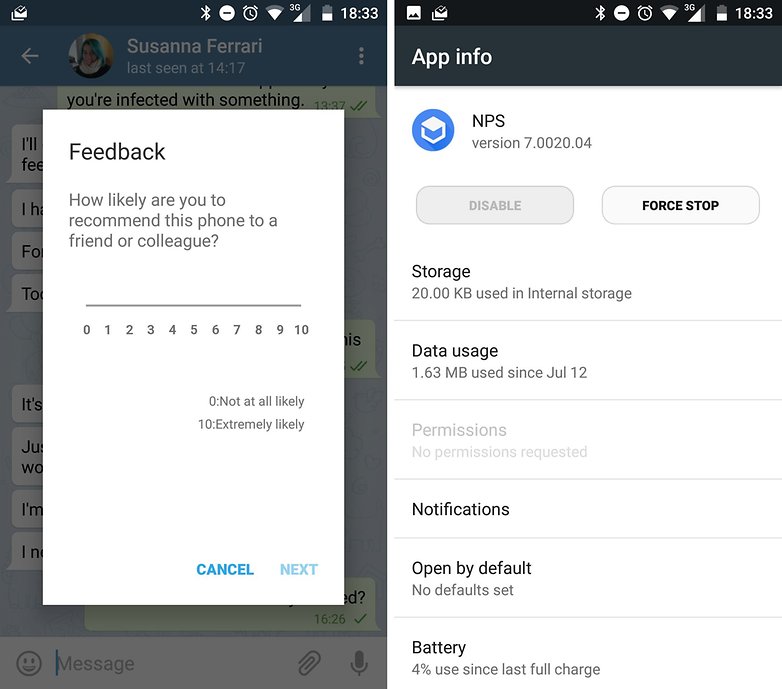 However, the pop-up of a customer survey app caught my attention. It runs as a background service and cannot be deactivated. When the survey appears for the first time, it looks similar to typical scareware, which will irritate inexperienced users.
Nokia 6 performance
The Nokia 6 sports an octacore Snapdragon 430—each core running at up to 1.4 GHz—and an Adreno 505 GPU, the smallest one with Vulkan support. 3 GB of RAM and 32 GB internal storage look good on the Nokia 6's data sheet, although they cannot make up for the defects in the undersized chipset.
Damir Franc adequately expounded this point in his rant: The Nokia 6's performance is severely unbalanced. This chipset is often found alongside displays with lower resolutions, making the GPU not work as hard. It also prevents lag, like the one you almost inevitably experience on the Nokia 6.
Alternatively, Nokia would have been better off equipping the Nokia 6 with a Snapdragon 650, which would have been up to the task thanks to the stronger GPU and a true performance cluster in the CPU. But even the similarly equipped BQ Aquaris X shows that something is simply not right with the Nokia 6's performance.
Nokia 6 vs. BQ Aquaris X in Benchmarks
| | 3D Mark Sling Shot Extreme ES 3.1 | 3D Mark Sling Shot ES 3.0 | 3D Mark Ice Storm Unlimited ES 2.0 | Geekbench 4 - single core | Geekbench 4 - multi core | PC Mark Work 2.0 | PC Mark Storage |
| --- | --- | --- | --- | --- | --- | --- | --- |
| Nokia 6 | 289 | 571 | 9596 | 655 | 2772 | 3562 | 2967 |
| BQ Aquaris X | 465 | 845 | 13589 | 923 | 4531 | 5354 | 4404 |
Apart from benchmarks, the lower performance is almost always noticeable. Videos in Facebook stutter, and simply browsing through streams is a giant lagfest. The aggressive RAM management closes background apps, making it necessary to constantly reload them when multitasking. Other smartphones are far less stingy with 3 GB RAM and provide a better user experience.

HMD Global urgently needs to make some improvements here. One option would be to lower its operating resolution to 720p as permitted by Samsung smartphones in some modes. But we are eagerly waiting to see if HMD will do something about it.
Nokia 6 audio
The Nokia 6 has stereo loudspeakers, but the effect is not audible since they are situated directly next to each other. A Dolby option in the audio settings is supposed to improve the sound. However, the optimization mainly decreases the maximum volume.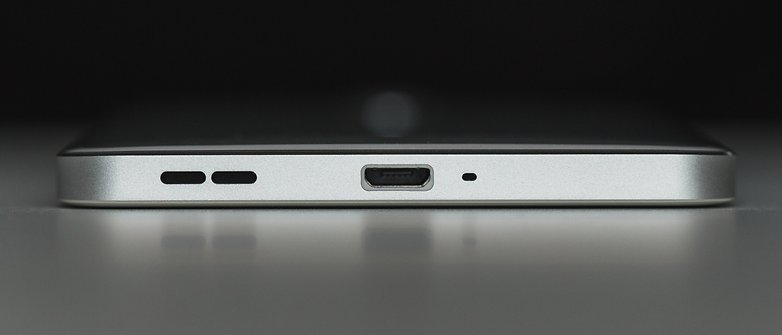 A second microphone is located above the camera on the back of the smartphone. It has two jobs: On the one hand, it handles noise cancellation during phone calls. On the other hand, it records the mono sound in videos. The microphone on the lower edge, on the right next to the micro-USB port depicted above, is apparently used in phone calls only.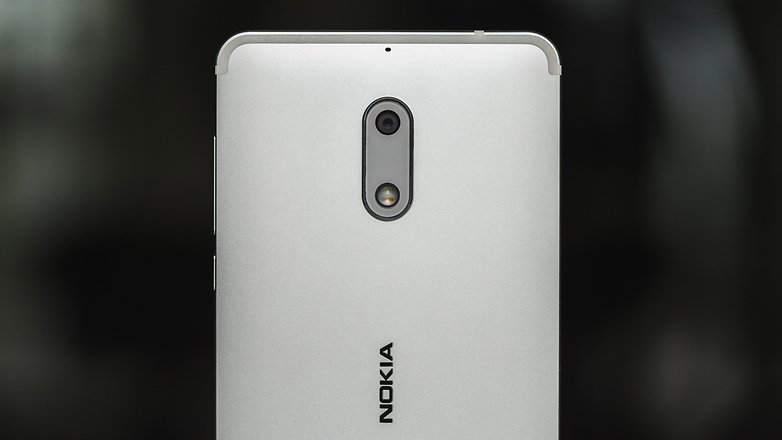 Nokia 6 camera
The Nokia 6's rear camera has 16 MP, dual LED flash, an f / 2.0 aperture and 1-µm pixel size. Microsoft's Nokia phones were famous for having good cameras, but we still must wait for the Nokia 8 manufactured by HMD Global. It is expected to feature Zeiss optics and therefore shouldn't be a disappointment.
Neither the rear camera photos nor the 8 MP selfies (f / 2.0, 1.12 µm pixels) make a positive impression. Colors come out strong and beautiful in daytime shots, but the contrast is almost always weak, and HDR mode does not help matters either. Due to a lack of any form of stabilization, exposure times are brief and videos are blurry. Phase detection focus fails indoors with weak light and images turn out blurry.
Nokia 6 battery
The Nokia 6's battery has a 3,000 mAh capacity and cannot be replaced without tools. Battery life heavily varies from user to user. If you are on the go a lot and use mobile data, power consumption will increase. Conversely, if you commute directly to the office from home and vice versa, the battery can last 36 hours with mixed use.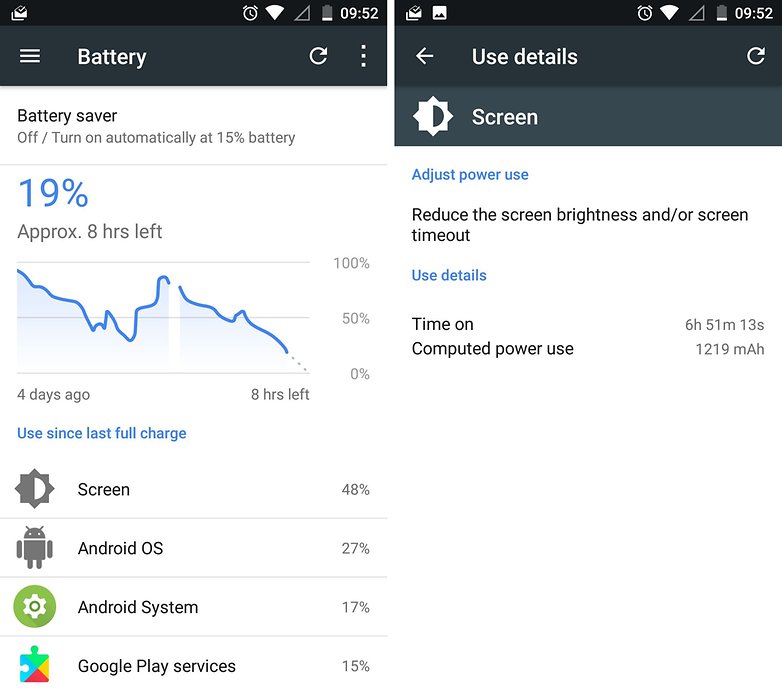 Ordinary charging takes three hours with the Nokia 6. Many competing devices now have quick-charging technology, which at least allows for quick recharging from zero to 50 percent in a few minutes. However, HMD Global has opted to forego the Quick Charge driver for the Nokia 6's chipset, which would have been available for a license fee.
Nokia 6 technical specifications
Final verdict
The Nokia 6 is robust, looks good and is affordable. However, HMD Global makes compromises by foregoing some options and not choosing the right components, therefore it squanders its chance at the Nokia 6 becoming a recommended purchase. Lenovo's Moto G5 delivers slow motion and fast charging for only about $215. For $199, the Honor 6X provides an even bigger battery and, above all, better performance for less cash.

HMD can make some improvements over the long term, however. The software has ways to eliminate the performance problems and improve the post processing of photos. Then the device will at least become competitive as a newcomer in the smartphone world. However, there is one more thing that needs fixing: the price needs to fall below $230 to compete.