Nintendo could conquer mobile gaming if they release Donkey Kong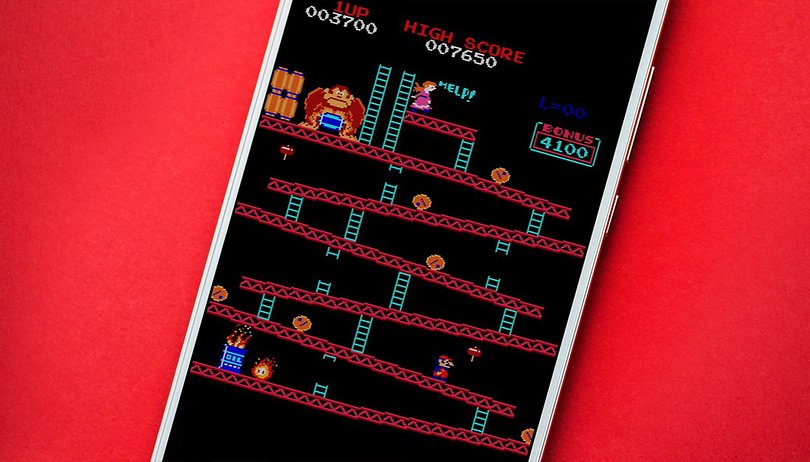 I told you before that people under 25 wouldn't know the era of games that came before the popular Pokémon game. If you're from my generation, you've probably heard of Donkey Kong and share my opinion: Nintendo could be successful with a mobile version of the Donkey Kong game series.
Nintendo and smartphones: a mixture of nostalgia and profit
The Japanese firm hit the jackpot with the Niantic game, Pokémon GO, which showed the potential of smartphone gaming for the company. Pokémon made its mark on several generations, the Nintendo games made their mark on even more people, so combining the two with an original concept (like augmented reality) could only be the key to success.
Nintendo announced that they wanted to release 2 or 3 games for mobile. If you follow our website and/or video game news, you'll know that they are pulling on our nostalgic heart strings with Super Mario Run game which, as its name suggests, revisits the concept of the original Super Mario that everyone knew, so there could only be one name. They also introduced the game Fire Emblem Heroes which doesn't have a new name but will also attract crowds.
If the first thing that comes to mind when you think of the Nintendo is the plumber in overalls, I think that most of my generation will think of the big monkey that was the main character in the Donkey Kong game series. The kids of the 80's and 90's followed the adventures of this gorilla, on consoles as well as on TV: in the 90's you could watch 'Donkey Kong Country' on TV.
Why Donkey Kong?
It's one of the games (or, more specifically, one of the game series) that was most popular on Nintendo which, as well as evoking interest and nostalgia from the former players, knows how to capture the attention of more young people because the big monkeys are timeless. However, remember in the first Donkey Kong game, you become Mario (yes, yes!) in order to rescue a young girl that the villain monkey had kidnapped? Isn't that ridiculous? A small man in overalls that comes to rescue a poor defenseless girl from a gorilla? At the time, these scenarios weren't shocking.
For this story, Nintendo were taken to court because the game didn't respect the rights of the King Kong authors. The scenario and the name of the game were, according to Universal City Studios (the studio behind the King Kong film), too close to the film, but the judge ruled in favor of Nintendo. Of course, Universal countered the decision but weren't successful, which allows Nintendo to claim a large sum in damages and interest and, to thank their lawyer, they gave him a yacht called…Donkey Kong!
That game was from 1981. In 1994, Donkey Kong Country arrived (fans called it DKC) which was created by Rare (a former Nintendo sub-contractor who, today, is managed by Microsoft) which was popular for having created the game GoldenEye 007 in 1997, among other games
Donkey Kong Country was from Nintendo's most successful period, both in terms of sales and in terms of popularity, and allowed the company to stay on top of the competition (specifically Sega). The game is fun: you control Donkey Kong and his nephew Diddy and run, jump, carry objects, etc., in a cute but pixelated countryside. Available on Super Nintendo, Game Boy (Color and Advance) but also on Wii, Wii U and 3DS, this game entertained a whole generation.
Coming to mobile?
Don't kid yourself, if Nintendo bring this game to mobile, you'll have to pay for it. We expect that gamers will flock to it, and that there will be in-app purchases that are necessary to play the game, but we hope that we'll be able to rediscover the gaming of yesteryear. I believe there are already variations on Android (like Panda Kong, for example) of different versions of Donkey Kong, so Nintendo could surprise us by releasing their own version based on DKC.
I don't see how augmented reality could be linked to this game but, on a technological level for the scenarios and gameplay, it's possible they could do something interesting. So, please, Nintendo, make your fans happy and bring Donkey Kong to Android!
Are you game for an official mobile version of Donkey Kong? Do you want more classic games to come to your smartphone?