Nexus 5X review: heroic return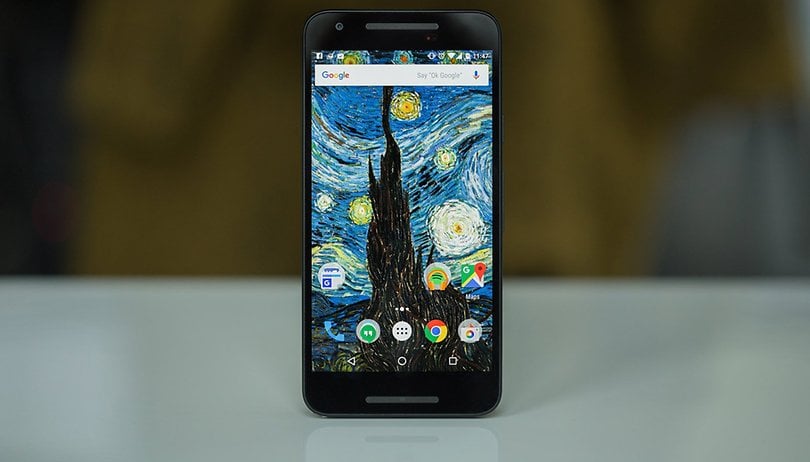 The Nexus smartphone is now in its seventh generation, and for the first time, Google has released two versions of its developer smartphone in the same year. The Nexus 5X, reviewed here, is the successor to 2013's Nexus 5, which set a new benchmark for price-performance ratios. In this Nexus 5X review, we investigate whether LG has hit that sweet spot once again.
Good
Updates direct from Google

Monthly security updates

USB-Type C

Excellent camera for a Nexus

Software easy to mod
Bad
Type-A data cable not included

Design isn't beautiful

Small internal memory
Google Nexus 5X: All deals
Google Nexus 5X release date and price
The Nexus 5X can be bought online directly from Google. The 16 GB base model costs US$379, the 32 GB model, US$429.
Google Nexus 5X design and build quality
The Nexus 5X design bears some similarities to the 2013 Nexus 5. Other smartphone manufacturers have injected flavor and beauty into their 2015 devices, by using more exotic materials, such as glass and aluminum. Google and LG have stuck with polycarbonate for the Nexus 5X, however, which leaves it looking like something of an ugly duckling. Despite this, die-hard Nexus fans will still be interested.
The velvety feel of the Nexus 5 was loved by many, and the Nexus 5X feels almost exactly the same. It's visibly larger, but is still easy to hold and use, even one-handed.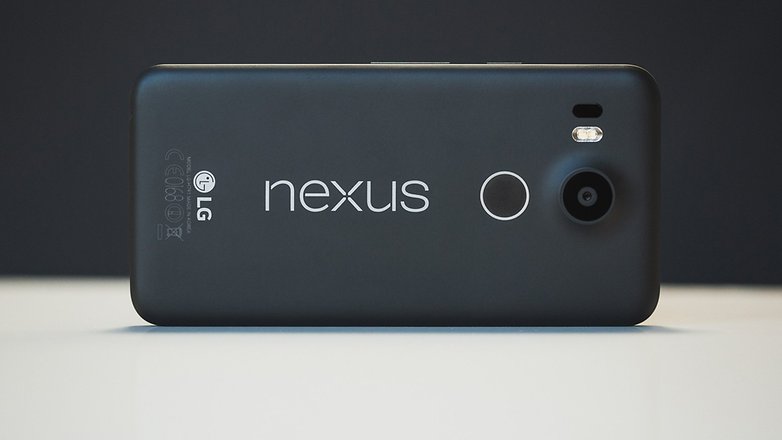 The Nexus 5X is a little chubbier than the 5 too, with smoother edges, which will be pleasing to potential upgraders, as the edges of the Nexus 5 were a little too sharp. This device doesn't exactly feel like a warm block of butter in the hand, but it's definitely grippier and more comfortable to hold than its predecessor.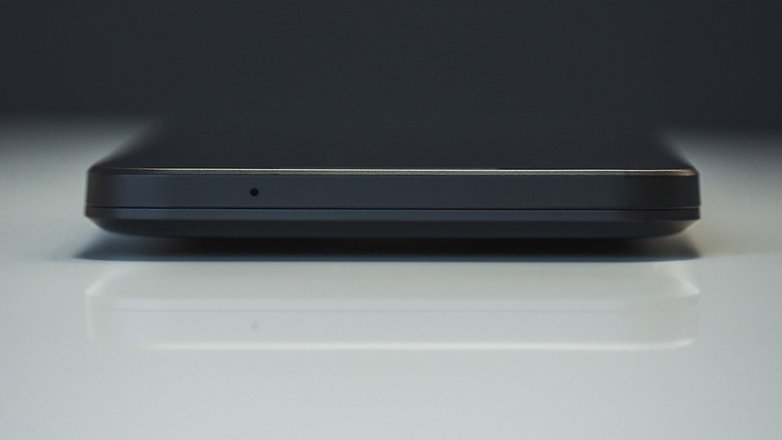 There is bad news for fans of narrow display bezels. The left and right bezels of the Nexus 5X screen are definitely wider than they could have been, and Google could have cut a few millimetres above and below the display too. As a result, the Nexus 5X looks a bit more old-fashioned than its current competition.
With its 5.2-inch display, the 5X is the smaller of this year's two Nexus devices. Its dimensions are 147 x 72.6 x 7.9 mm, so it's slightly larger than the Nexus 5, but also more slender. One aspect of its design that's been polarising opinions is the protruding camera design on the back of the phone. Whatever you think of it aesthectically, they way it sticks out means you can't lay the Nexus 5 flat on its back on a table or other flat surface.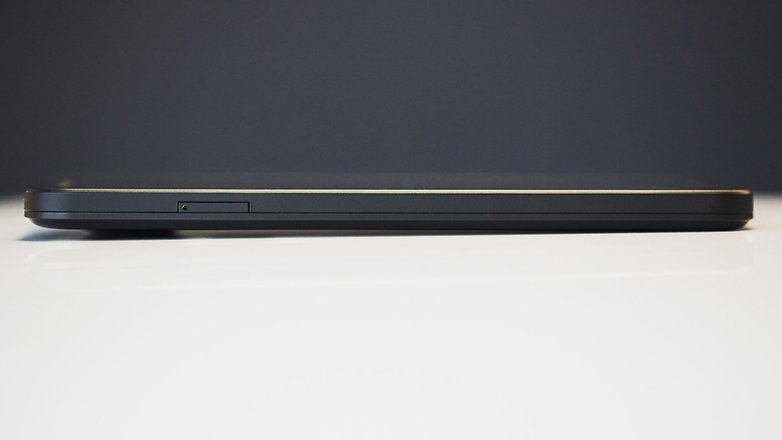 Its size means it's easy to reach the power button and the volume rocker on the right-hand side of the device, as well as the fingerprint sensor on the back of the device. Using this sensor to unlock this smartphone is fast and intuitive.
With all that polycarbonate, the Nexus 5X, is not a premium device like its bigger brother, the Nexus 6P. Those who want a posh smartphone should look elsewhere.
Google Nexus 5X display
The Nexus 5X display is a tried and tested Full HD number. Rather than go in for extravagant pixel adventures, like we've seen Sony do with the Xperia Z5 Premium and its 4K screen, Google decided on a perfectly adequate 423 ppi for the Nexus 5X screen. If you're planning to use virtual reality glasses with a smartphone, however, the Nexus 5X wouldn't be the best choice.
The Nexus 5X display is protected well by scratch-resistant Gorilla Glass 3. This is a sign that Google has scrimped a little with the 5X, because the Nexus 6P uses the newer, more robust Gorilla Glass 4. Too bad.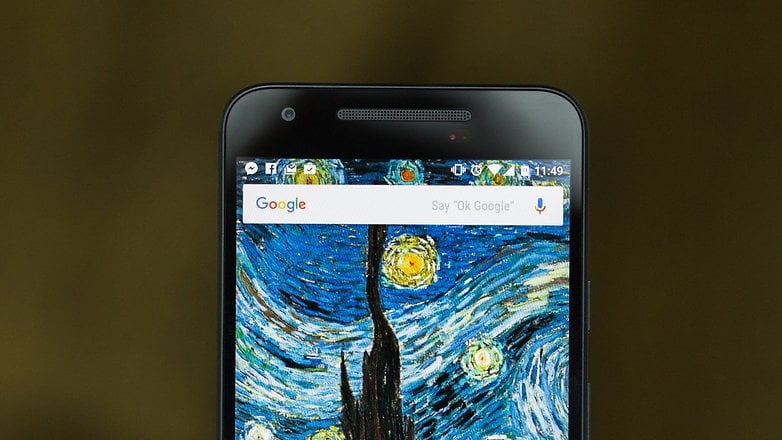 The edges around the screen are slightly raised so that the screen never actually touches a surface when it's placed face-down, which helps protect it from scratches. The screen brightness is adequate and its viewing angles are very good.
Google Nexus 5X special features
Both 2015 Nexus smartphones have a fingerprint sensor, along with native support for the feature in Android Marshmallow.
The sensor will automatically activate the first time you touch it with your finger, and setting it up takes fewer steps than other Android sensors. The unlocking process is quick, but not really any faster than on the OnePlus 2, Huawei Mate S or Honor 7.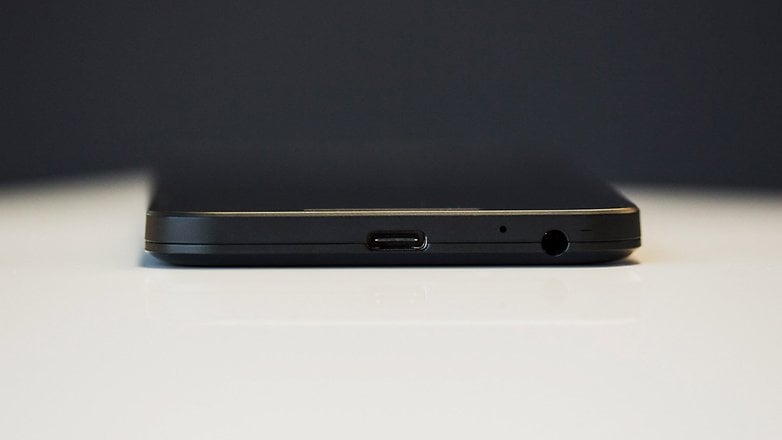 The other specialty of the Nexus 5X is the USB Type-C port. This is great because you can now no longer plug the charging cable in the wrong way around. In addition, you can plug it into another device with Type-C connectivity, and recharge it directly from the Nexus 5X.
Unfortunately, Google hasn't provided the Nexus 5X with an adapter for the still-widespread Type-A connector, so that means you can't connect it to most computers without an accessory. You can buy such a cable on Amazon for less than US$10, so it's a shame not to get one included.
Google Nexus 5X software
Along with the Nexus 6P, the Nexus 5X is the first smartphone that comes with Android 6.0 Marshmallow, making it the latest and most advanced Android smartphone you can get. Whoever appreciates pure Android will love the Nexus 5X, even though the differences between Marshmallow and Lollipop are incremental rather than revolutionary.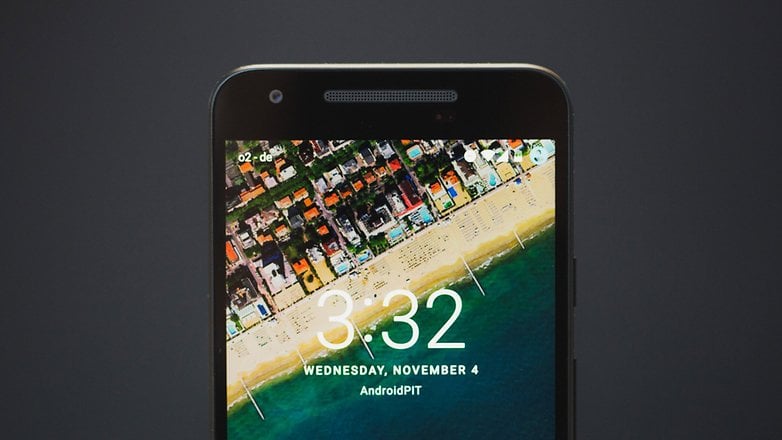 A key advantage of the Nexus 5X great is that it is much easier to modify than other Android smartphones. You can unlock the bootloader via console commands and boot up third-party firmware and, if problems occur, you can restore your Nexus to its factory settings quite easily.
But it's worth noting that performing these kind of modifications will have an unpleasant aftertaste. Qualcomm has built a so-called QFuse into the chipset. This is a hardware function that is permanently changed once triggered by Android. Once triggered, your phone will show that it has been unlocked, and this can't be changed by relocking it.
Google Nexus 5X performance
The Nexus 5X specs are similar to the LG G4's, but it offers lower performance. Its power is sufficient for everyday use but is not as outstanding as the Nexus 5's was at the time of its release.
The Snapdragon 808 inside the Nexus 5X has two quad-core, power saving processors, and is sufficient for most tasks, but the phone suffers from heating problems. Its performance dropped by half after a few minutes of intensive use, according to our benchmark tests. Games began to stutter at this point too.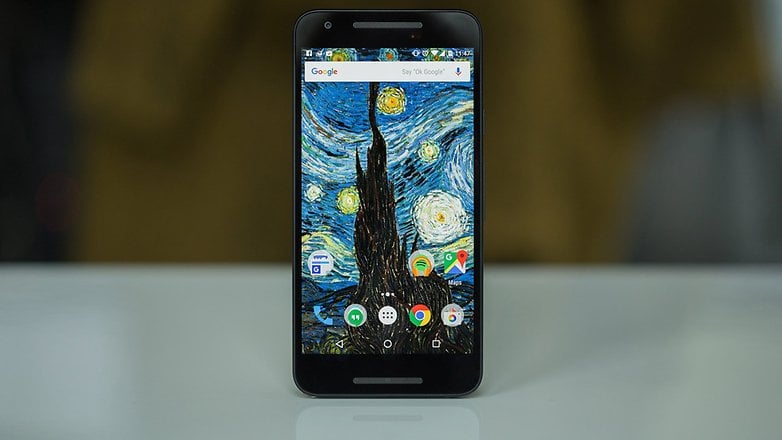 New to this chip is an improved signal processor. Its power-saving capabilities means that it collects performance and background services data. In addition, the antenna has been greatly improved. The Nexus 5X offers much better reception than many other test devices.
The Nexus 5X comes with 16 GB or 32 GB of internal storage. It can't be expanded with a microSD card, meaning you're stuck with the amount of memory you buy. The 32 GB model should be enough for most people, even those who use a lot of apps, but if you load up additional games and photos you might find that the 5X quickly becomes full.
Google Nexus 5X audio
The Nexus 5X audio is provided by one front-facing speaker. It sounds horribly tinny, but is quite loud. Google has not been stingy with the microphones, however. They are placed at the bottom, top and front of the device, so the 5X picks up sound well.
Google Nexus 5X camera
The quality of the Nexus 5X camera is pleasantly surprising. Granted, the standard set by old Nexus phones is quite low, but there's nothing to be ashamed of with the Nexus 5X's snapshots.
Image noise is relatively low and is smoothed by intelligent software filters. Dynamic range is OK and details are fairly well captured, although other cameras with more megapixels perform better. HDR gives poorly exposed images better overall color.
The selfie cam should be used in HDR mode. The front camera doesn't have a flash, unlike the one on the Honor 7 or Moto X Pure Edition, and without flash, selfies are hard to get right.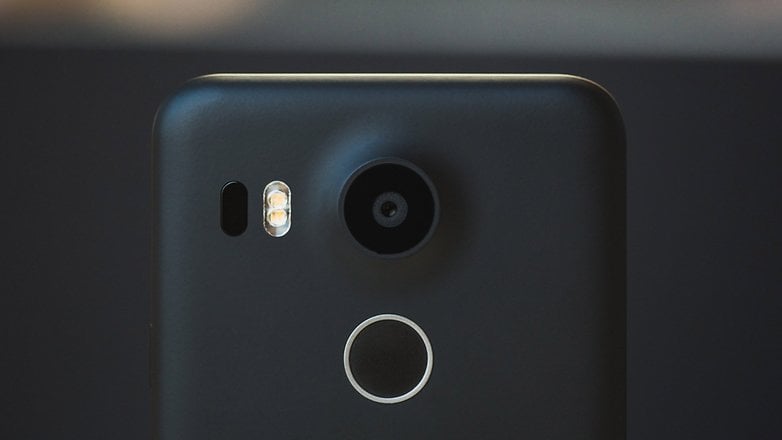 Google's pre-installed camera app has no manual mode, but has other strengths. Panoramic and Photosphere images are created as easily as with almost any other camera app and HDR mode keeps shutter speed so low that high-contrast images are not blurred. The Nexus 5X does not have dedicated OIS, but laser autofocus is a big help in getting the right shot.
The maximum resolution of the Nexus-5X camera is only 12.3 MP, but the pixels are larger than normal (1.55 microns) which ensures that they capture more light, thus producing better results, especially in poor lighting conditions. A relatively large f/2.0 aperture means that this camera is good, but falls short of the cameras on top-end Android phones this year.
Google Nexus 5X battery
The Nexus 5X battery is a slight letdown, with only a 2,700 mAh capacity. There are numerous lesser smartphones with bigger batteries; the Honor 6, Honor 7 and Alcatel OneTouch Idol 3, among others.
The Nexus 5X can run on one charge for more than a day with moderate use and can also be recharged quickly. The new USB Type-C port enables you to use the Nexus 5X to charge other devices. Wireless (Qi) charging was unfortunately left off the Nexus 5X.
Android 6.0 Marshmallow and Doze don't provide a battery life breakthrough here. Standby time is quite good, but when you're actually using the Nexus 5X, its charge drops quickly. It takes about 80 minutes to fully recharge.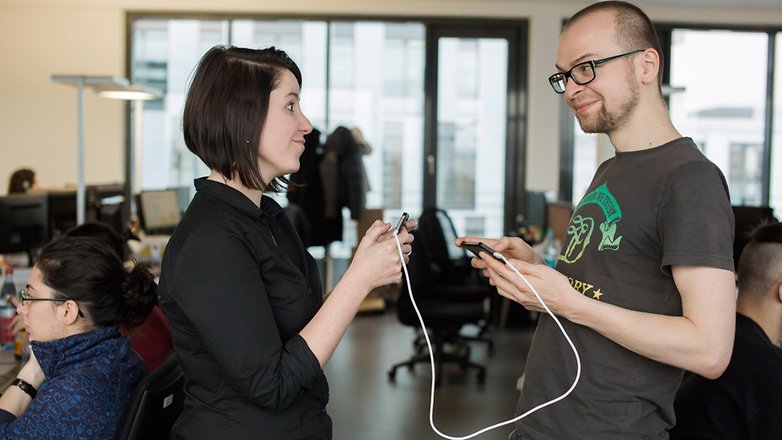 We ran the Nexus 5X through an AnTuTu battery benchmark test, after charging it to 100 percent, setting it to airplane mode (with WiFi on) and the display turned up to 100 percent brightness. During the test, the Nexus 5X reached 7,465 points. For comparison, the Galaxy S6 Edge+ reached 6,659 points, Galaxy S6 Edge got 7,561, and the Moto G (2013) hit 8,352 points. Bear in mind that battery performance in real life is dependent on many different factors and isn't always accurately reflected in benchmark tests.
Google Nexus 5X technical specifications
Final verdict
The Nexus 5X didn't offer much in the way of surprises. Rarely have I been so nonplussed by a new Android smartphone. As a former Nexus 5 owner, I was hoping for a serious update, or at least that the Nexus 5X would share more qualities with its predecessor.
The significant advantage you get in upgrading to a Nexus 5X is better reception, increased security and a fingerprint sensor, but it's not the only smartphone to provide that. The Nexus 5X will get three years of updates from Google, of course, but even that is no longer a unique selling point.
The pool of good alternatives — at fairer prices – has grown considerably since the original Nexus 5, and now the only people likely to buy the Nexus 5X are die-hard Google fans. To everyone else, this phone might pass by unnoticed.
Google Nexus 5X - where to buy?