Nexus 4 battery tips to improve battery life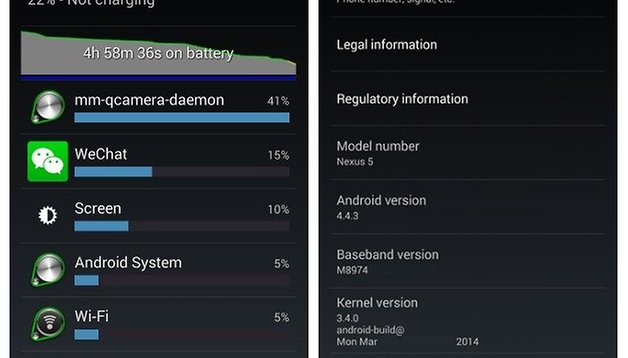 The Nexus 4 is a wonderful smartphone, but it's not exactly boasting top of the line specs anymore. Add to this the pretty unimpressive battery right out of the box and the Nexus 4 could definitely use a few tips to stop battery drain. Here's five quick tips to keep your Nexus 4 running longer between charges.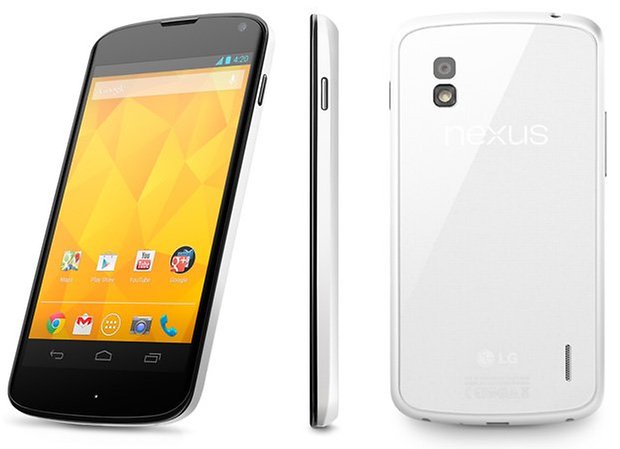 Check for bugs
There' been a variety of battery sucking bugs in the life of the Nexus line, including the recent mm-qcamera-daemon bug where the process keeps running after the camera app has been initiated. Just go to Settings > Apps and the Running tab to see if mm-qcamera appears high on the list. If it does, the only solution right now is to delete the Skype app until Android 4.4.3 arrives. There's another one to look out for too: the Media Server bug, where some apps would trigger the media server which would run out of control and drain tons of your battery. Google+ has been responsible for some heavy battery drainage lately too, as has Google Maps. Sometimes you might even need to reinstall Google Play Services or take a weird workaround that nevertheless works like this Nexus 4 battery drain tip from Reddit.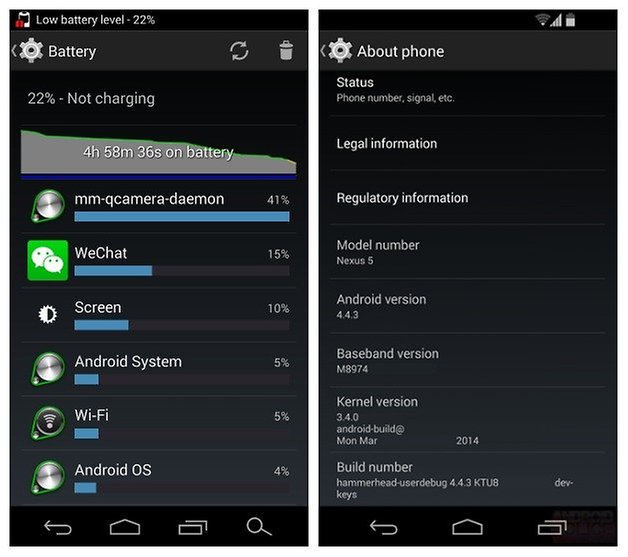 Drop your screen brightness
By far the biggest killer of battery life is your smartphone brightness. Most of us either have it set too high or irrationally put our faith in Auto Brightness, which just makes it jump around a lot and usually sit higher than we need. The Nexus 4, thanks to its LCD screen, has to illuminate the whole display, even when the screen is mostly black. So find a low brightness level that's manageable for you and stick with, bumping it up only when you need to (and then dropping it right back!). You should also keep your screen timeout as short as is comfortable for you too. This is one of several standard battery saving steps for any phone though, not just the Nexus 4.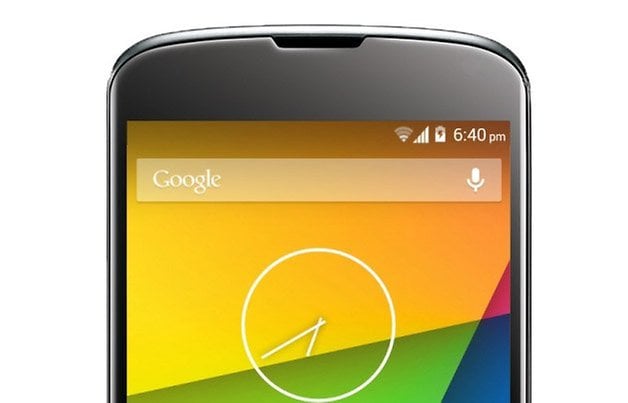 Flash a custom kernel
This may be a little advanced for some of you, but if your battery life is awful you can always take steps to flash a different kernel, which is basically the mechanism through which the software and hardware of the phone talk to one another. By choosing a kernel with lower power demands, you can simply optimize your battery life. The legendary Franco Kernel is one of the best around. Other options for manually tweaking your battery consumption is to under-volt your device, but again, this is a little technical and also requires root access.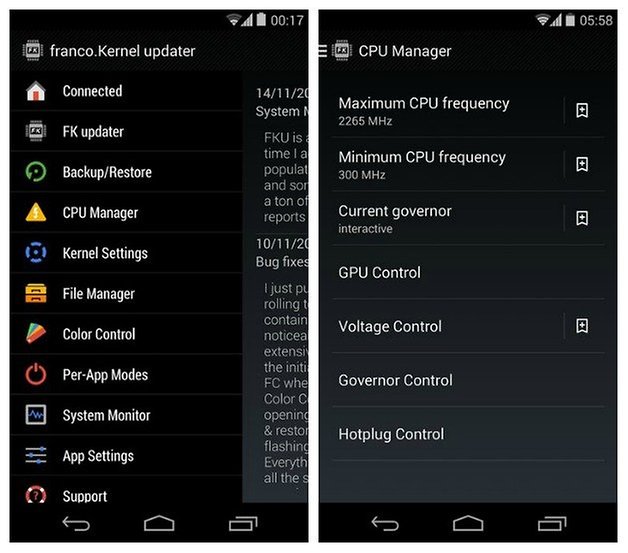 Clear running apps and ditch old apps you don't use
Try to learn which apps keep running processes after you close them. To do this, look at your Settings > Apps > Running again. You'll quickly learn which apps should be there (eg instant messengers) and those that shouldn't (eg music player you just closed or a game you're not playing). You can shut down processes here too. Some apps are terrible memory hogs that also kill your battery, so you're better off without them (at least until they're updated and the offending code is removed). While this is a generic problem, on a relatively small battery like the Nexus 4, it's an important one, so a battery monitor is also a good idea.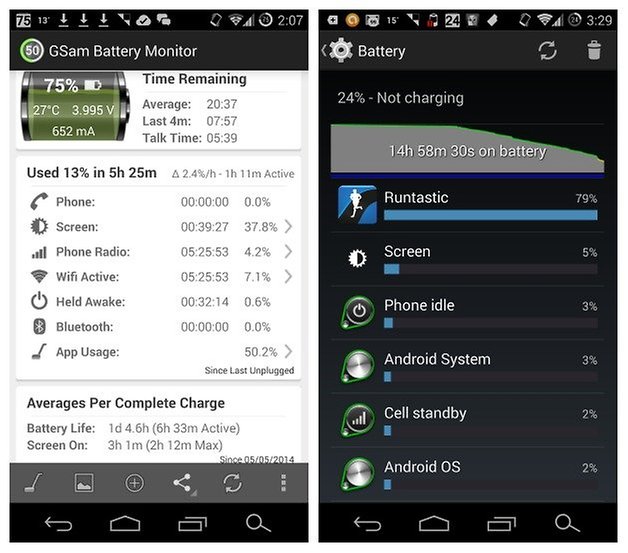 You can also use a task manager app to limit these processes from starting up at boot. We've previously written about the best startup managers for Android. Also, if you're a bit of an unloved app collector, you should be aware that apps you don't even use are quite often responsible for chewing up some of your processor power (by syncing or running background processes even when you're not using them) but they can also add to battery drain for the same reasons. Because the Nexus 4 runs stock Android too, the specific issues you come across might be different to those with a Samsung or HTC, for example.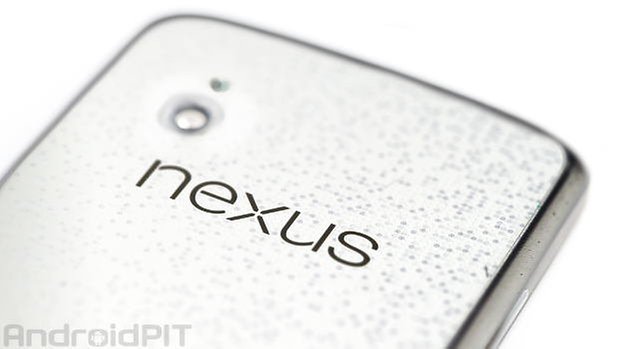 Factory reset
Maybe you haven't done a factory reset in ages and it feels like your Nexus 4 is slow and your battery drains unreasonably fast. This could well be the case, as new firmware updates usually make a bit of impact on a battery. Backing everything up and factory resetting your Nexus 4 is a great idea. Then you can restore all your apps and data, without the typical issues with battery drain and other performance issues we always get after an update.
What's your biggest battery killer? Any other tips for the Nexus 4 you can share?