Motorola ThinkPhone thinks ThinkPad fans will fall for it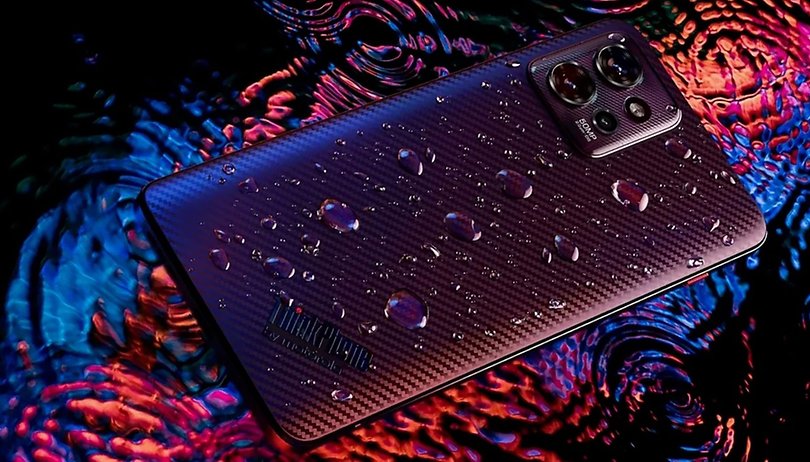 The world didn't ask for a Thinkpad-inspired smartphone, but Motorola and Lenovo made one anyway. Weirdly labeled as "Lenovo ThinkPhone by Motorola", the Android smartphone mixes tough build and enterprise security measures with a slate of exclusive features to level up any ThinkPad computer out there.
On the outside, Motorola's ThinkPhone is a plain-looking device—inspired by the Moto X40/Edge 40/Edge+ (2023)—packed with powerful innards. The display is considerably high-end which is measured 6.6-inch wide and is composed of an OLED panel with 144Hz. A Gorilla Glass Victus protects the front added by a military-grade build that ensures accidental drop resistance for up 1.3 meters. The device also gets an aramid fiber back and IP68 rating.
An extra red button is located at the left that can be customized to open apps or specific tasks depending on the user's liking. Opposite to this is a group of usual buttons while the back houses the 50 MP camera alongside the 13 MP ultrawide and 2 MP depth sensors. Likewise, the selfie job is taken care of by a 32MP snapper.
Two processors in the ThinkPhone
Inside, there is a separate processor that manages and stores sensitive security data ranging from passwords to PINs while last year's Snapdragon 8+ Gen 1 is found powering the handset overall. The main chip is coupled with 8/12GB of RAM. A microSD card slot is absent, but the offered onboard storage starts at 128 GB all the way to 512 GB.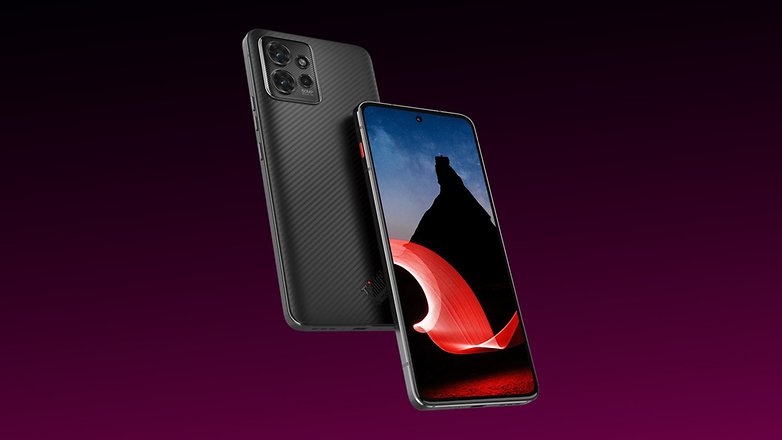 The soldered 5000mAh battery can be replenished quickly, thanks to the 68W charging speed. Surprisingly, the power adapter is bundled free in the box. Wireless charging is supported as well, and it's rated to 15W.
ThinkPhone copies Apple's webcam-like feature
Lenovo says the ThinkPhone and a ThinkPad can be seamlessly connected so users can take advantage of several functions such as a unified clipboard and notifications. Another is App Streaming which is more than just mirroring the phone's screen to the laptop. But it also allows for opening apps right into the computer's interface.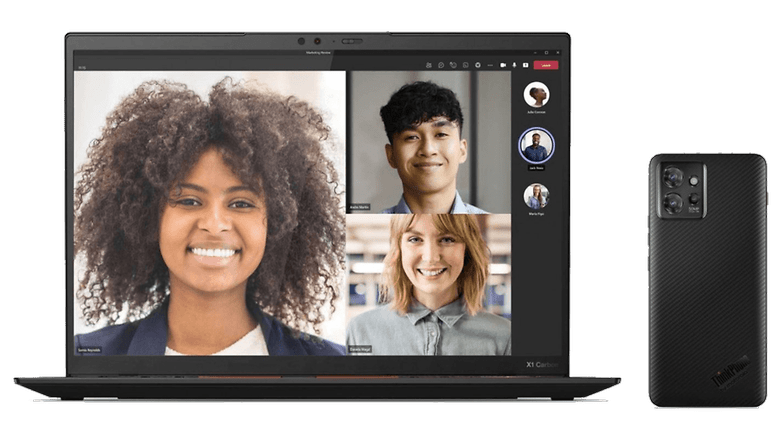 Perhaps the most interesting one is Advanced Webcam mode where the ThinkPhone can be turned into a laptop webcam like Apple's Continuity Camera for MacBooks and iPhones. Crucially, the Moto Device Manager gives IT departments the option to remotely manage ThinkPhones for employees or clients.
Both the actual release date and price of the Motorola ThinkPhone are undisclosed. And since the phone is intended for business use, it might not be directly released to the public. At the same time, we want to know if you'd be interested in buying one if it becomes available.