Motorola's Defy Satellite Link Enables Satellite Messaging on Any Phone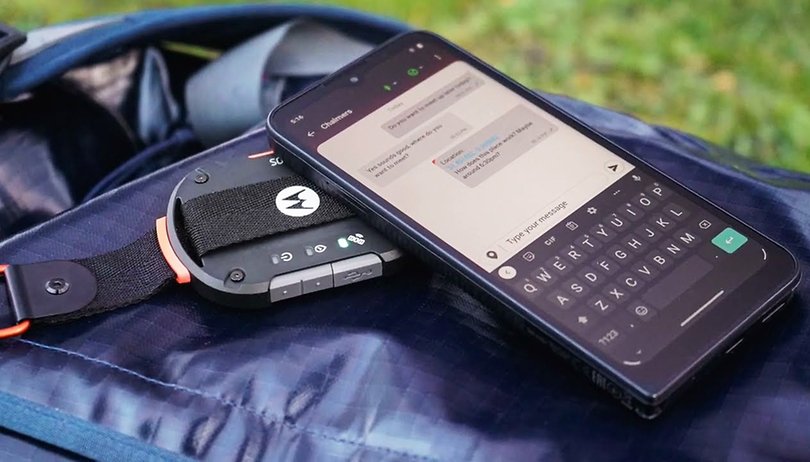 The iPhone 14 introduced satellite connectivity for remote communication without cellular or Wi-Fi reception. Besides Huawei's P60 series, other major Android manufacturers lacked this feature. Motorola, however, has enabled satellite communication on regular smartphones with its Defy Satellite Link.
Motorola announced the Defy Smartphone Satellite Link in February, which is an accessory that is similar to Garmin's inReach Messenger which enables two-way satellite communication on any smartphone that runs on Android or iOS.
In other words, it can even be used in tandem with an iPhone 14 (review) or iPhone 14 Pro just in case the built-in satellite function of the handset fails. Talk about a double redundancy safeguard!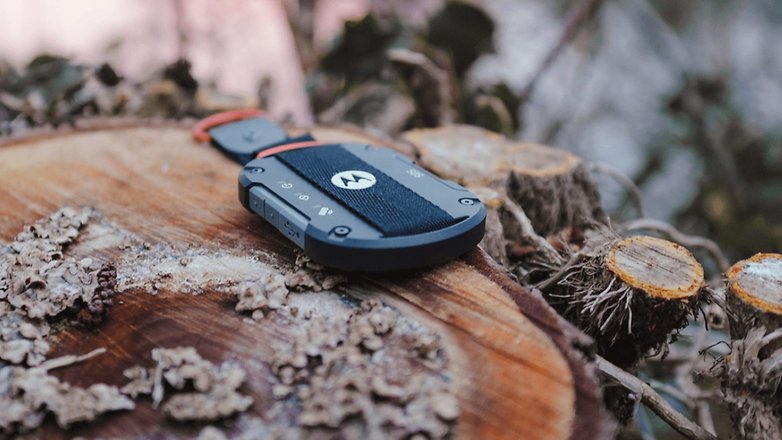 A hotspot that provides satellite service
The compact and rugged device works by pairing it to your phone via Bluetooth. It requires you to download the messenger app from the service provider Bullitt which Motorola has partnered with.
The app is used to send messages and communicate with emergency responders, but the accessory itself has an SOS and check-in buttons that immediately sends alerts and coordinates to 24/7 help centers and selected contacts. There is also an audio buzzer feature installed.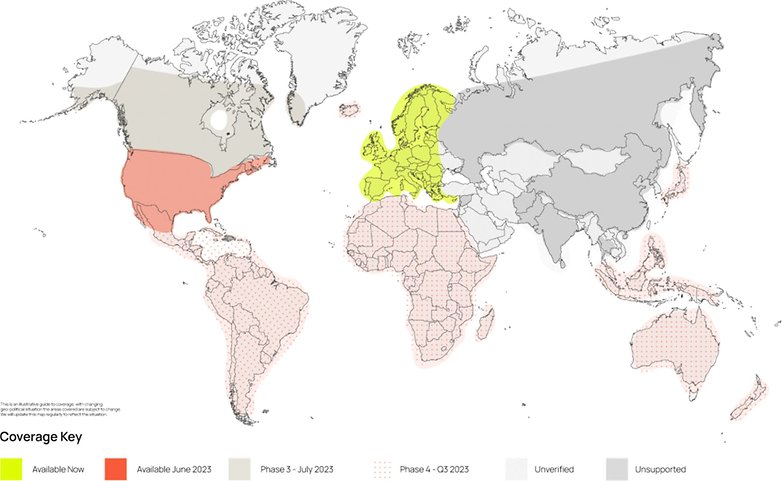 Motorola Defy Smartphone Satellite Link satellite bands and the NTN network
The Defy Satellite Link is powered by a MediaTek MT6825 chipset and relies on low-orbit satellites and 23, 255, and 256 bands while being compatible with NTN or non-terrestrial networks, which is similar to what Samsung has in store for its Galaxy phones. Motorola claimed that its coverage includes the USA and parts of Europe. It added that it will roll out the service to Canada and Alaska this September.
The Motorola Defy Smartphone Satellite Link will cost $150 and comes bundled with an SOS Assist plan, one-year of basic messaging services, and up to 30 messages per month. You can place a pre-order from B&H in the states and on Motorola's website in the UK, with availability on Amazon expected at a later date. There's no word if this when will be released in other markets by then.
What are your thoughts about the Motorola Defy Satellite Link? Will it be useful for your outdoor trekking or hiking trips? Is satellite-based connectivity an important feature you look for in a smartphone? Share your answers with us in the comments.