Moto X (2013) tips and tricks: 7 smart things to do with last year's Motorola flagship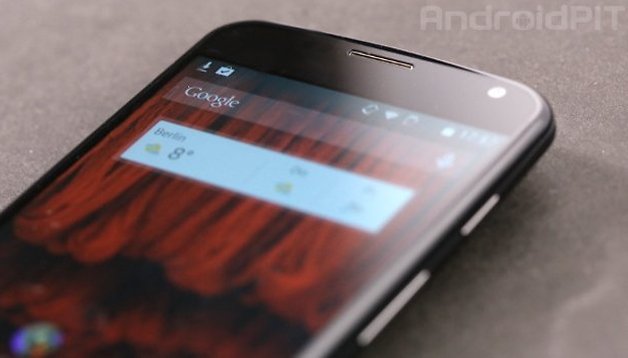 The Moto X is close to being replaced by the rumored Moto X+1 which will most likely be announced before the end of the month. However, the Moto X still has a great balance between price, good hardware, and innovative software features. Today, we bring you a bunch of tips and tricks to get the most out of your Moto X. NEXTPITTV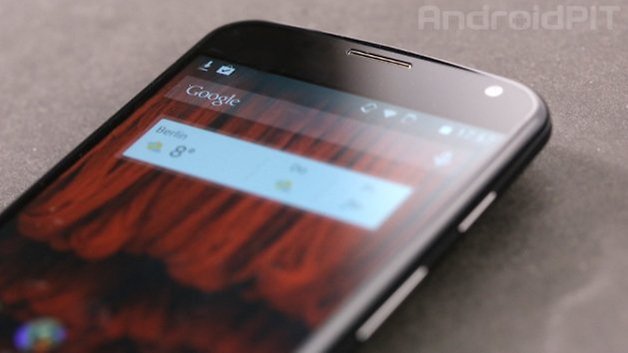 Voice Control
One of the best features that was showcased prominently on the Moto X is the voice control that has been built in. You can make all kinds of queries just by talking to your phone even from the lock screen, you just have to make sure it is enabled. To enable the Voice Control, head to Settings and go to Voice Control. First, you'll need to calibrate the Moto X to your voice, so you'll have to say "OK Google Now" three times for it to register it. From there, whenever you want to use your phone just by your voice, you can go ahead and just say "OK Google Now" out loud.
Access the camera quickly
Another feature that was showcased a lot when the Moto X first came out was how easily it was to get the camera going and to take a picture. Often, you'll miss a spur of the moment picture opportunity just because you're fumbling around trying to open up the camera app. With the Moto X, you can just shake the phone twice from your wrist and it'll fire up the camera app and you just have to tap on the display to take a picture. This will work even from the lock screen.
Official Motorola Camera
If you haven't already done so, you should probably update the camera application via the Google Play Store. When you do, you'll find you're updated to the official Motorola Camera which will allow you to tap anywhere on the display to take a photo, even if you're taking a video. As well, if you hold down your finger on the display, the Moto X will take continuous photos until you lift it up. To gain access to camera options, such as HDR, slow motion, and panorama mode, you just need to swipe from the left of the display.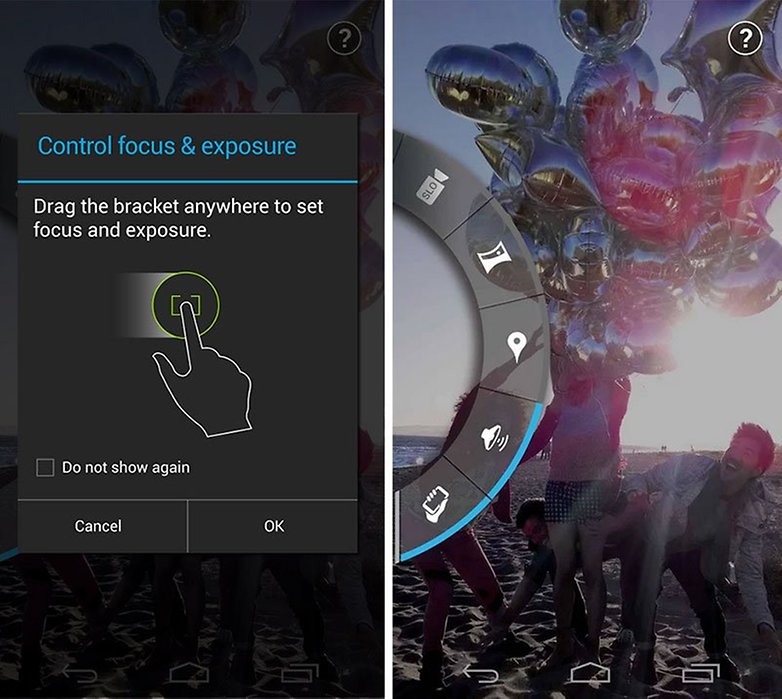 Faster animations
When you're opening different applications and swapping between them, the Moto X will show some transitional animations. If they're moving too slow for your liking, you can easily change the speed of them. Simply head to the Developers Option part of Settings and scroll down until you find the Transition, Animation, and Window Scale. Change these lower if you want them faster and higher if you want them slower. If you don't have Developer Options enabled yet, go to Settings > Device Info > Build Number. Tap Build Number seven times and you'll enable access to these options.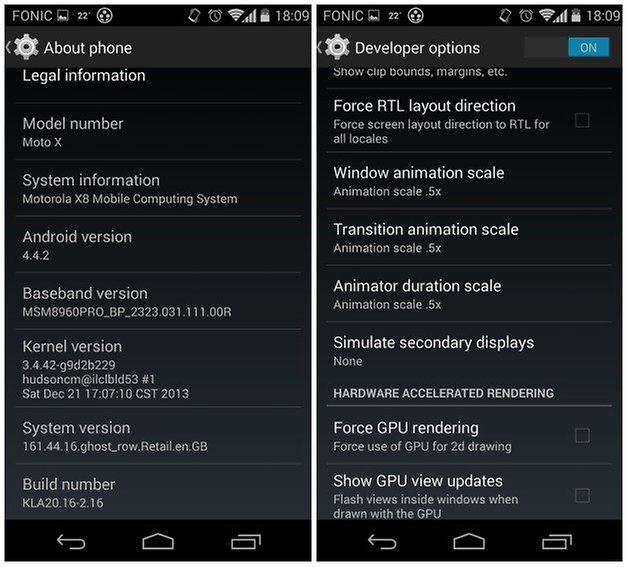 Active Notifications
The Moto X is the king of active notifications and there are a ton of different applications for other devices that try to mimic the same features. And while they are all pretty practical, the Moto X does it the best. By default, all applications are enabled for Active Notifications, so you might have to play around with them a bit if you don't want to receive notifications from everything. In order to manage these, head over to Settings > Notifications > Manage Notification Types. From there, you can pick and choose which applications you want to get Active Notifications from.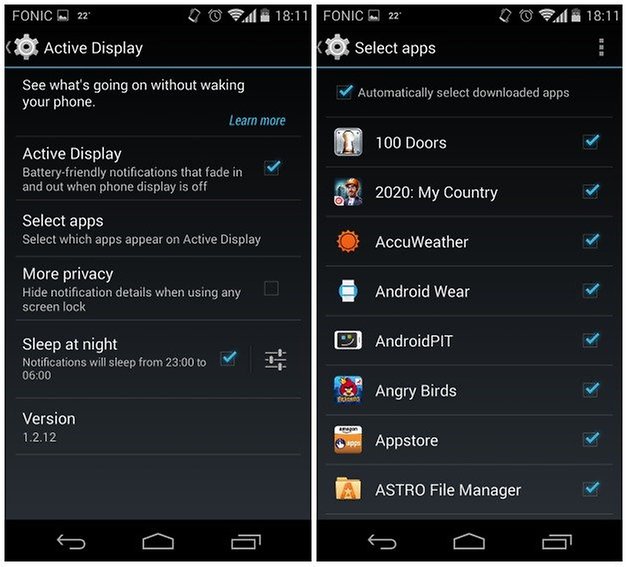 Widgets on the lock screen
The Moto X, in addition to having Active Notifications, allows users to have widgets built right into the lock screen. From the lock screen, simply swipe to the left and you will see a + sign. When you click on that, you can select from a bunch of different widgets that you can add to the lock screen.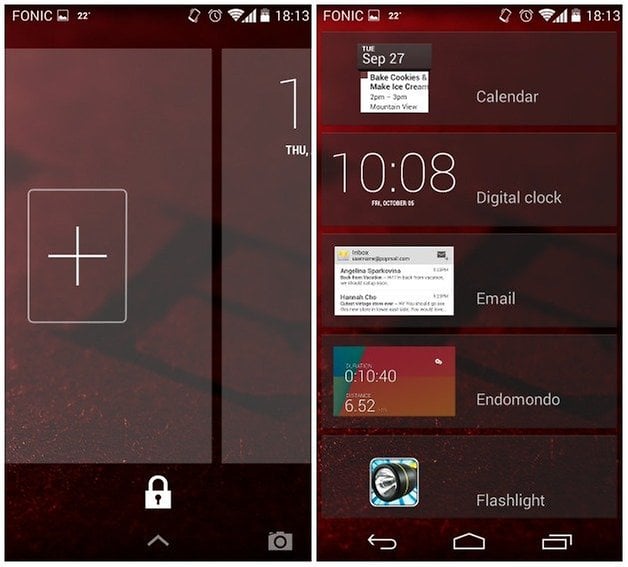 Fixing battery issues
Batteries and how long they last are one of the biggest concerns for users when it comes to smartphones and the Moto X is no different. Motorola does provide a few solutions built in, including a battery saving mode for the Moto X. What this does is that when there's a certain amount of battery left (15%), it reduces the amount of data it's pulling, reduces the display brightness and turns off additional features that draw battery power. To activate this, you can head to Settings > Battery and simply check the box.
Furthermore, there have been some issues brought to light when it comes to the Moto X, but there are some fairly simple ways to fix them. Check out our article on how to fix Moto X battery issues for more information.